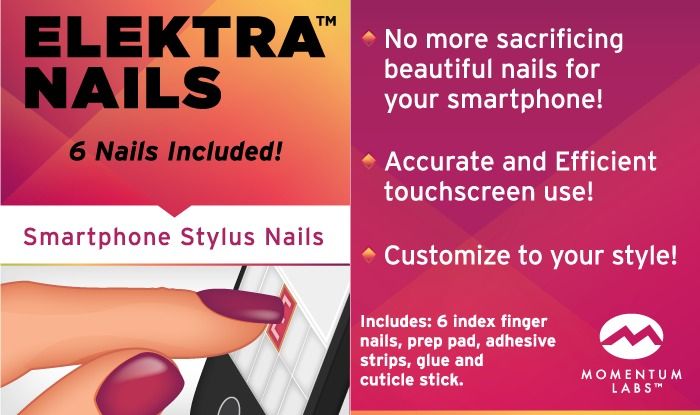 The
Consumer Electronics Show
(CES) is in full swing and, for beauty lovers, one of the most exciting products to come out of this year's show is
Elektra Nails
. Formerly known as Nano Nails, Elektra Nails are press-on capacitive nails that double as styli for your smartphone. They apply easily to your index finger using nail glue, come off with acetone and aim to eliminate the need for a stylus by providing accurate and stylish input.The nails/styli will be on sale in a couple of months and I can't wait to get my hands on a set to try! I'm also anxious to see what color options will be available.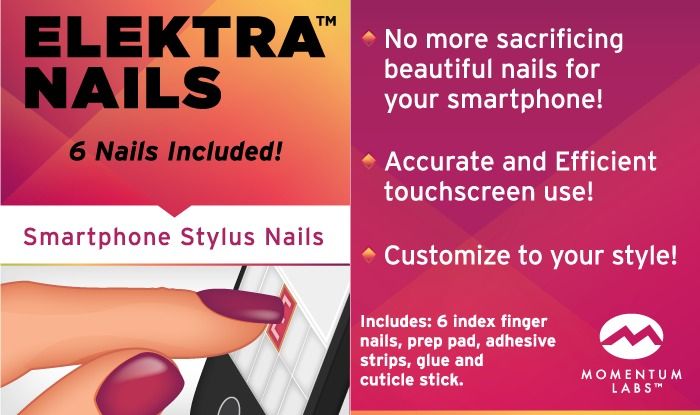 What do you think? Are Elektra Nails the newest thing on your wish list?
Disclosure: This post may contain affiliate links. When you click through to make a purchase, we may earn a small commission at no additional cost to you. Thanks for supporting The Patranila Project and helping us keep the lights on!