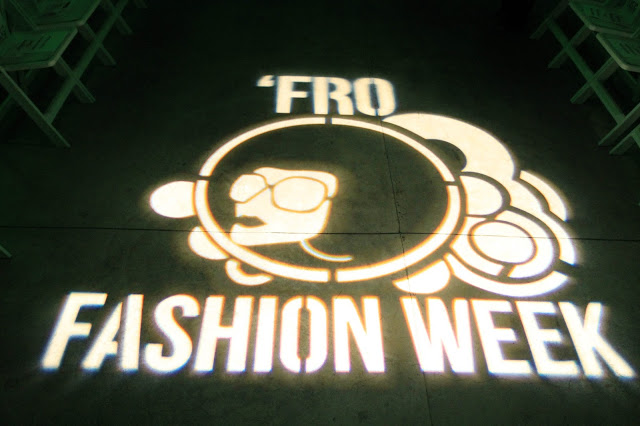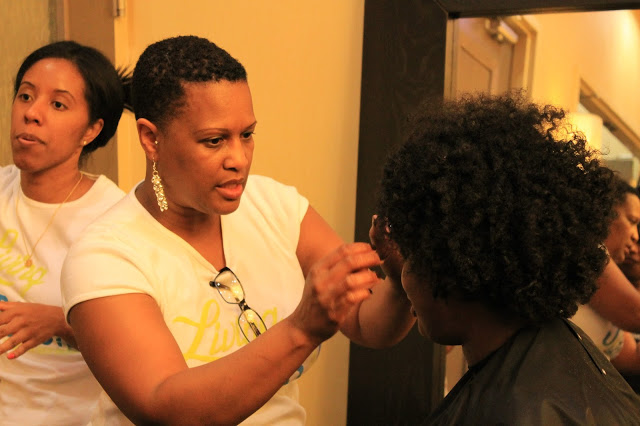 BASIC Hair Care Pop-Up Salon
I'll admit, I used to think that I had to straighten my hair if I were attending an event that was super fancy so it was great to see The Hair Elegance Hair Show presented by Jennifer Lord of Natural Hollywood that focused on creating styles with natural hair that are perfect for a grand night out. The diversity of the looks created with flat twists, locs and braids was inspiring! My favorite was this edgy mohawk below. LOVE!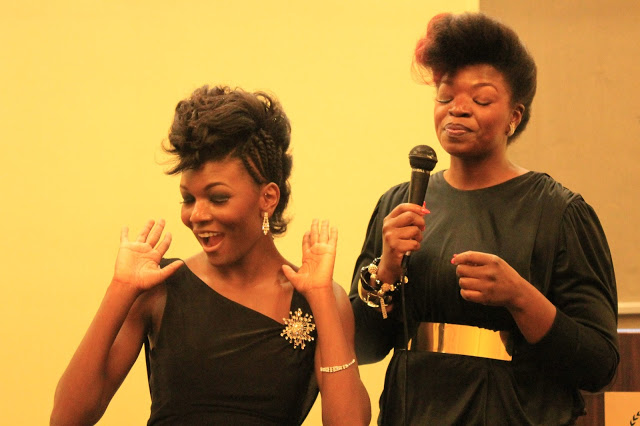 Jennifer Lord (right) of Natural Hollywood fuses natural hair and glamour.
Jennifer also spent some time taking questions from the audience and treated us to a fishtail braid demonstration. It was pretty impressive and so simple to do!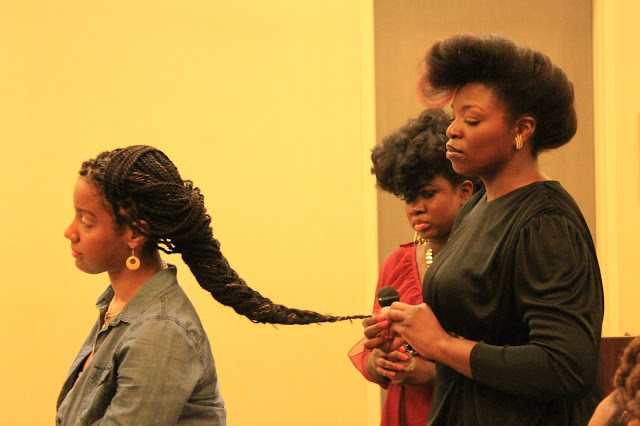 Fishtail braid demonstration.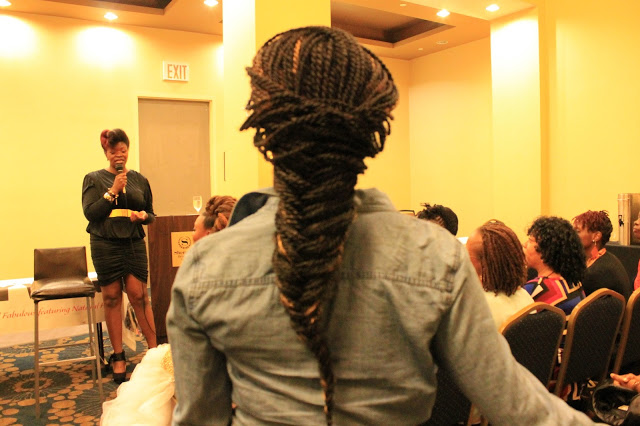 Finished fishtail.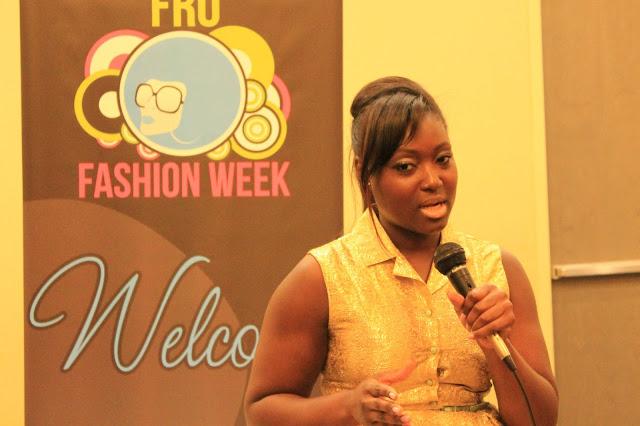 Melanie Yvette of ebony.com