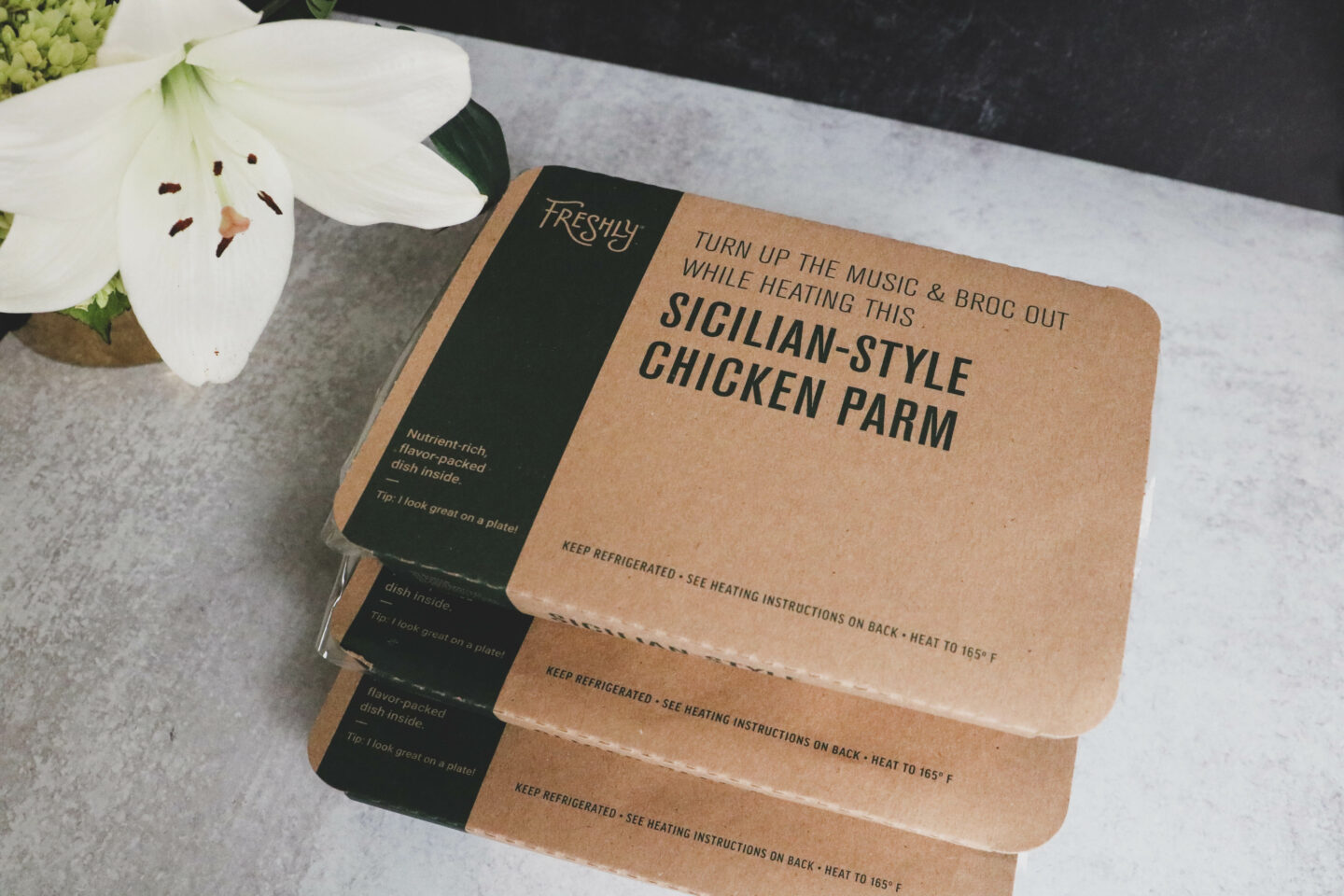 Food. I have an interesting relationship with it. I like to eat it but I'm not at all interested in cooking, or finding recipes, or god forbid… meal prepping. Ooh. I get the shivers just thinking about it. I am classically single and cliched. When asked what I made for dinner, my response is always reservations.
When I'm not making reservations, I'm tap tap tapping on my delivery apps to have a delicious, fully prepared meal brought to my door. I saw one delivery guy so often he kinda sorta started talking to me like he was my BF or something. I'd answer the phone and he'd say 'hey, it's me.' OK sir!
Needless to say, this method of foraging food is not easy on the wallet (or the waistline) so I decided to give a meal delivery service a try. I got all excited about the meal kit services until I realized I'd still have to cook that stuff so I instantly chose Freshly instead.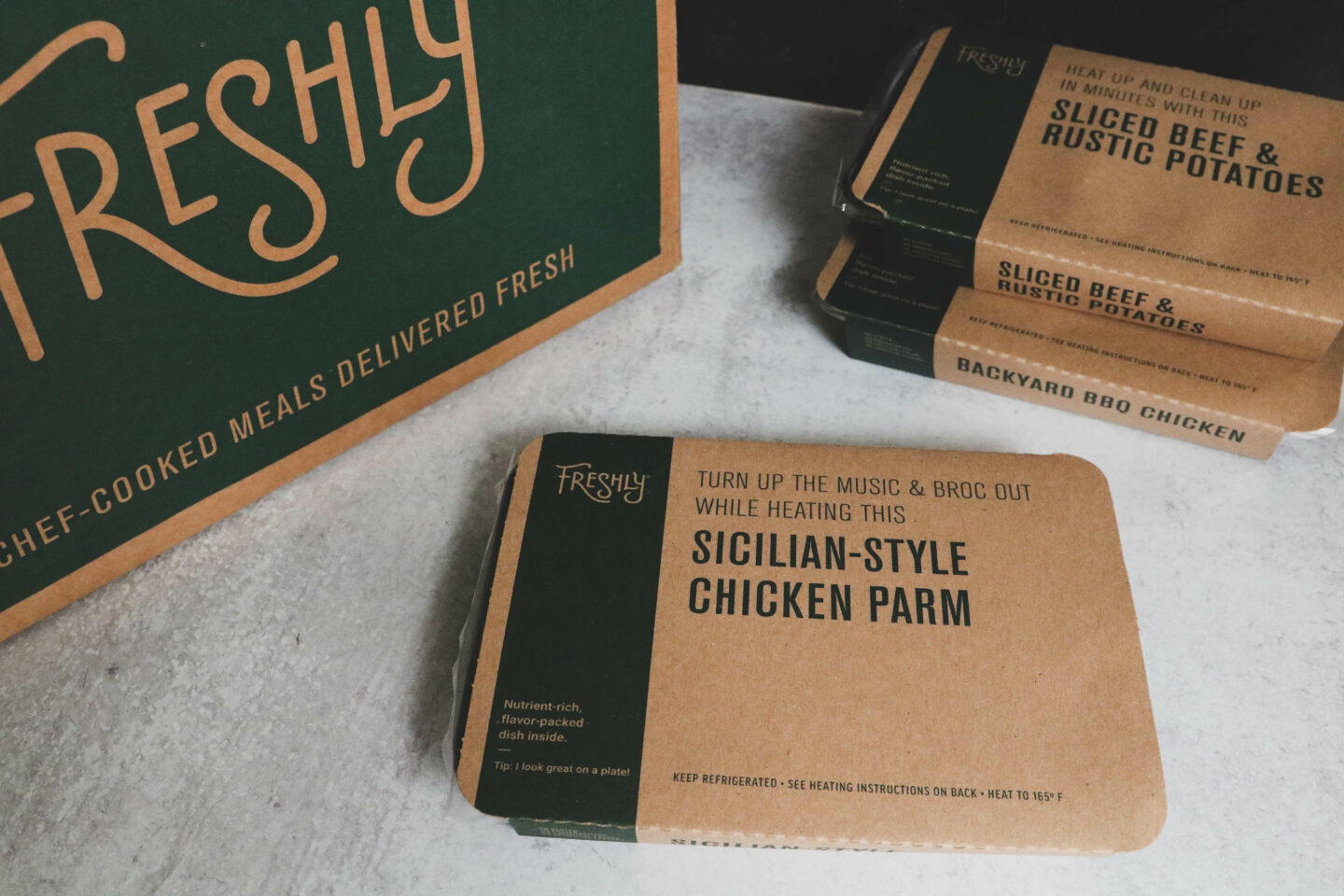 Freshly delivers pre-cooked, chef-prepared meals to your doorstep and all you have to do is heat them up when you're ready to chow down. My dream come true.
The thing is, I don't really hate cooking. It's that I never really think about food until I'm hungry and by then it's too late to start preparing a meal because I'd just be hangry until the food is in my mouth. It's a vicious system I know, and one from which I haven't been able to extricate myself. So, delivery it is!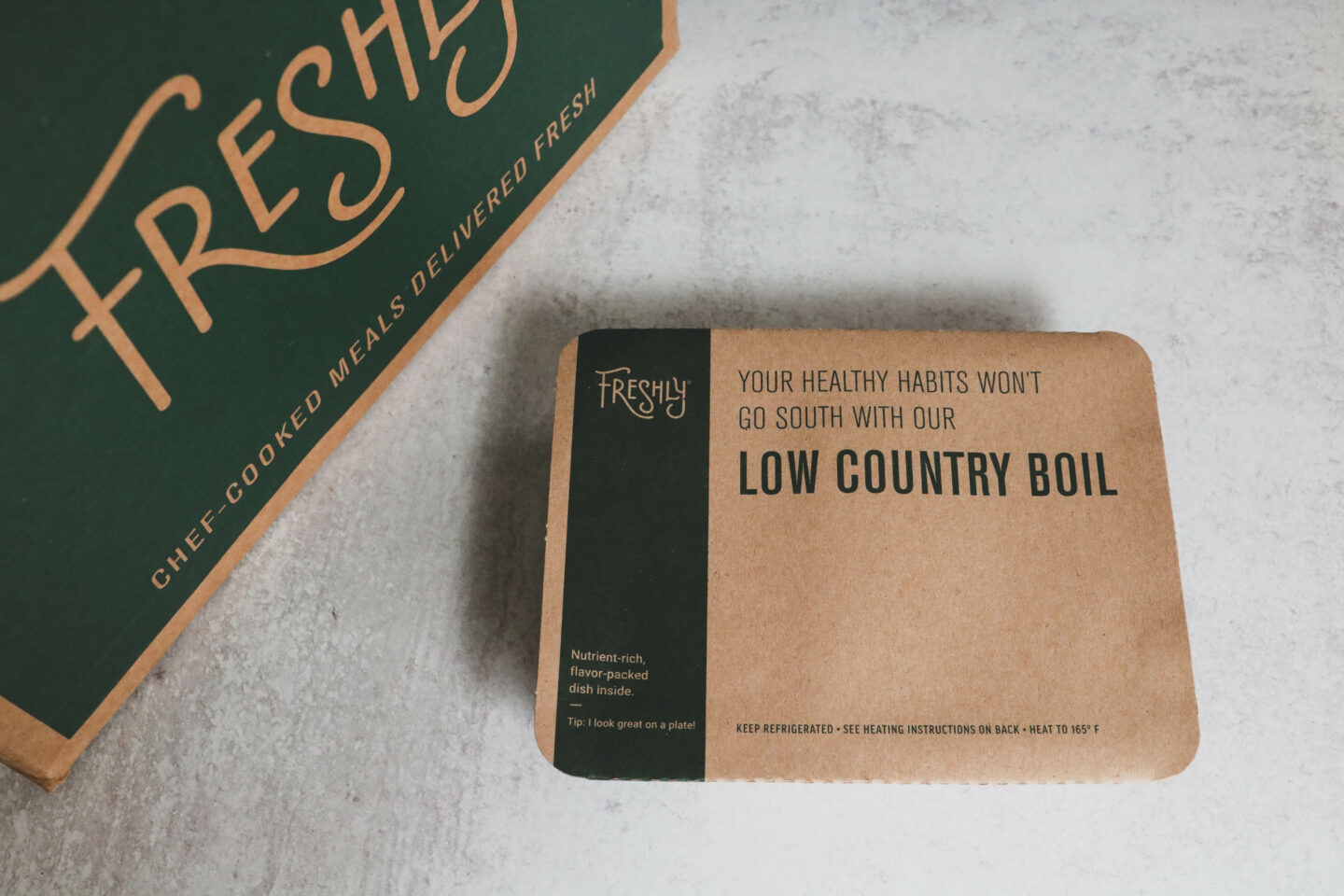 Freshly Meal Delivery
Freshly offers four different meal plans: four, six, nine, or 12 meals per delivery. I chose the six-meal plan using a code I scored on Instagram to get $30 off my first two deliveries.
How Freshly Works
It's a pretty straight-forward system. After you choose the number of meals you want, go through the menu and select the meals you want in each box. All the ingredients, nutrition information, and user ratings are available when you choose so there are no surprises. My advice: follow the recommendations and choose the most popular dishes for your first couple of boxes until you get a feel for what you may enjoy later on down the line.
I like that you can sort the menu by nutrient which means if you're looking for higher protein or lower carb meals, they're easy to find. You can also list your dietary restrictions which will eliminate some options based on your allergies or preferences.
You have until Thursday evening of the prior week to make your menu selections and skipping a delivery week or two is easy.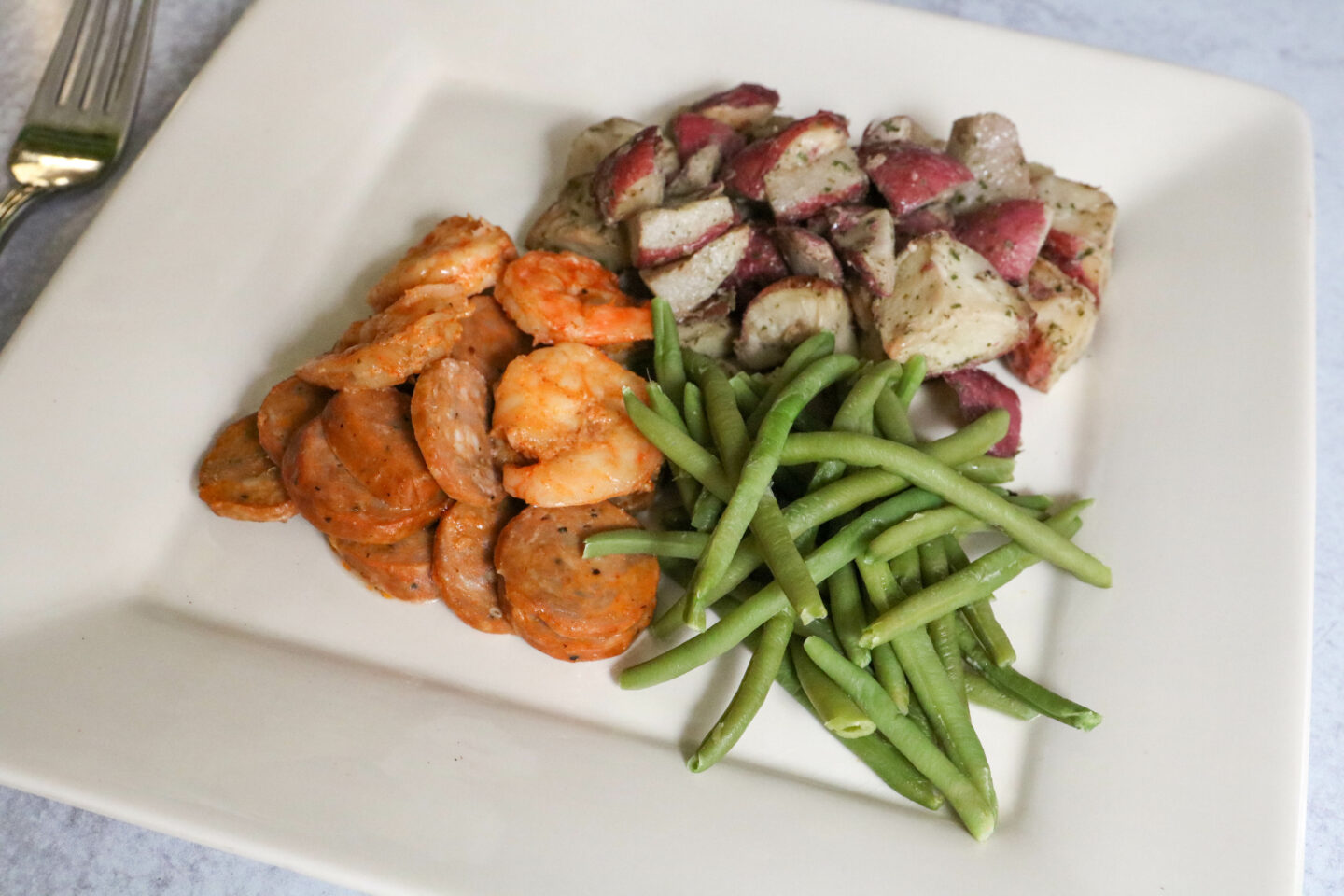 How Was The Food?
Overall, I enjoyed most of the meals I chose. The proteins, by and large, were well-seasoned and tasty as were the starches. The vegetable side dishes always needed a little something extra however. My favorites include the Grilled Chicken & Roasted Squash, the Turkey & Mushroom Meatloaf, and the Chicken & Butternut Risotto.
Thankfully, the menu changes with seasonal specials and new meals added regularly so there's often something new to try. The service recommends that you plate the food for a better experience and I suppose they're right. But you know how I said I hate cooking? Well, I hate washing dishes even more than that, so most of the time I ate right out of the microwavable container like a Barbarian. Don't judge.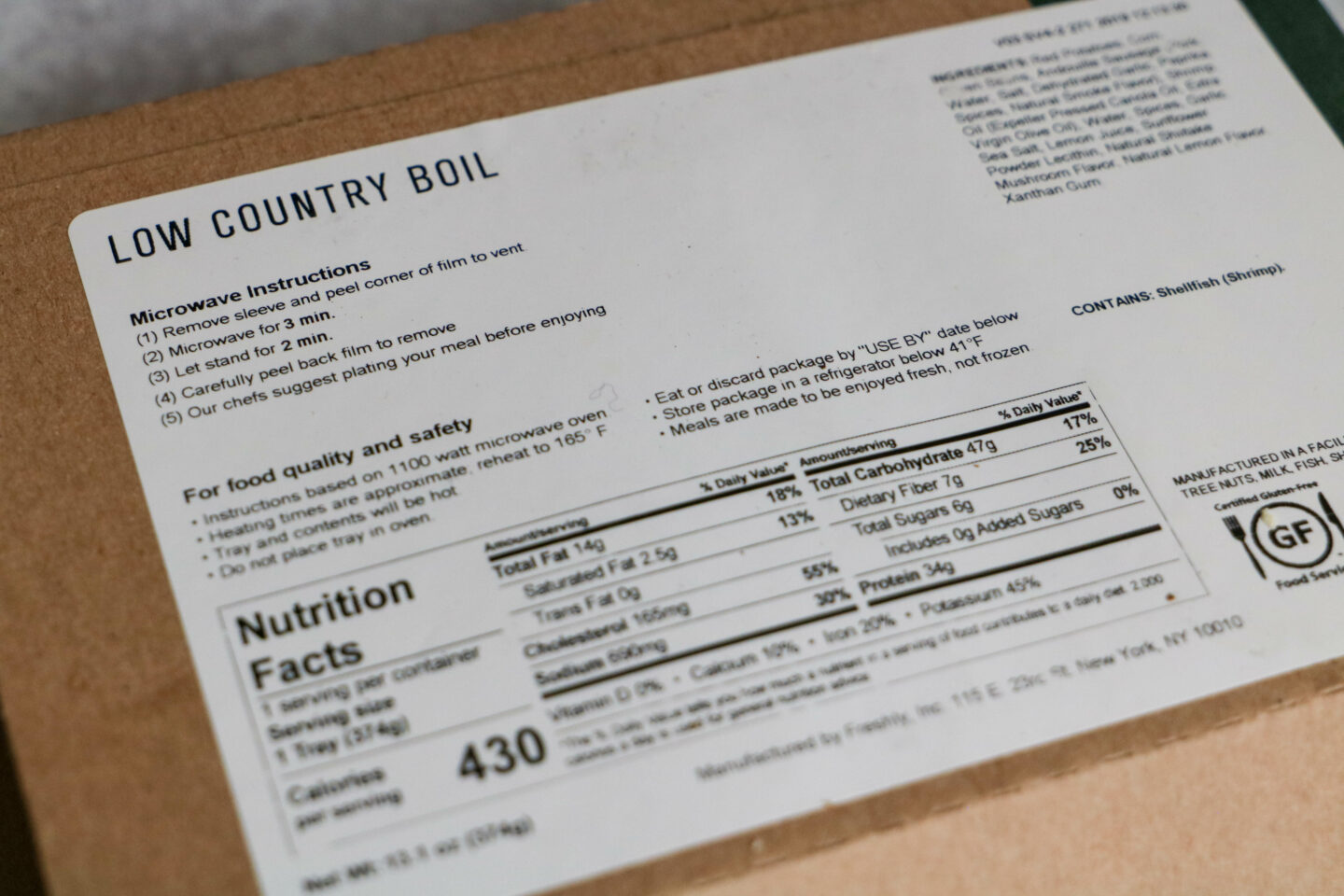 How Much, Martha?
Freshly is a bit on the pricey side when compared with meal kit delivery services like Dinnerly or HelloFresh. However, those are kits that deliver ingredients and you have to do the cooking. For me, Freshly is less expensive than my earlier app-based food solution that cost me an average of $15 per meal once I added in fees and tips.
Plan Prices
4 Meals/Week – $49.99 ($12.50/meal)
6 Meals/Week – $59.99 ($9.99/meal)
9 Meals/Week – $89.99 ($9.99/meal)
12 Meals/Week – $107.99 ($8.99/meal)
What I Didn't Love About Freshly
While there are quite a few choices for meals available, by the third week, I felt like my options were limited. There were only a few meals that were standouts that I would want to have over and over again but how many times could I choose those.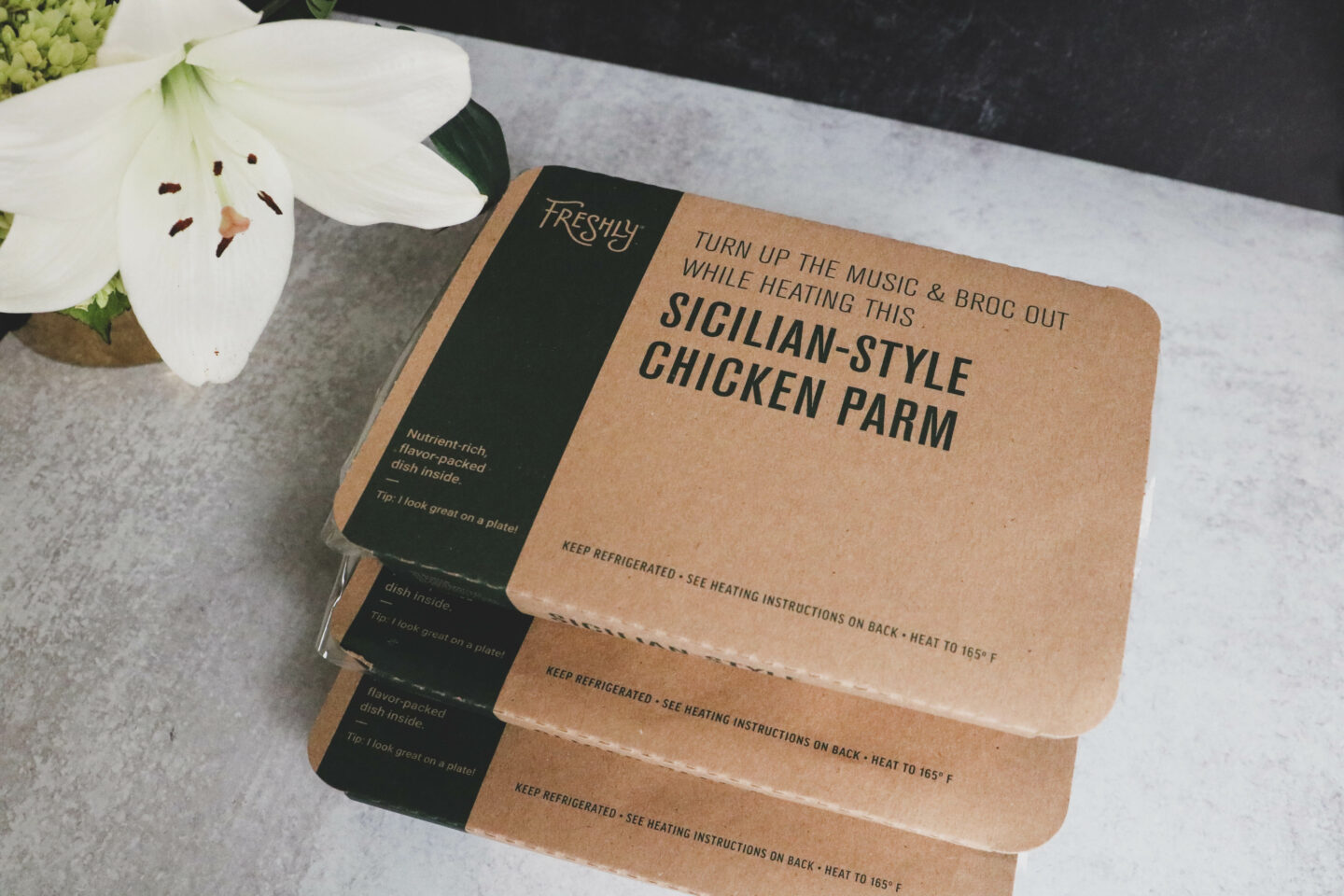 The other thing that's a wee bit of a problem is the packaging. In order to deliver really fresh food and keep it from spoiling in transit or while it sits on your doorstep, each box arrives with several cooling gel packs and insulation that must be discarded. To be fair, the materials inside the insulation and the gel packs are recyclable but it is a hassle to dispose of all of it each week.
Preserving the environment is worth it of course, but Sweet Moses, it takes some real effort!
Are you a fan of meal delivery services? Let me know in the comments as I'm looking to try my next one!
Right now, Freshly is offering $60 off your first four week. It's the perfect time to try it out!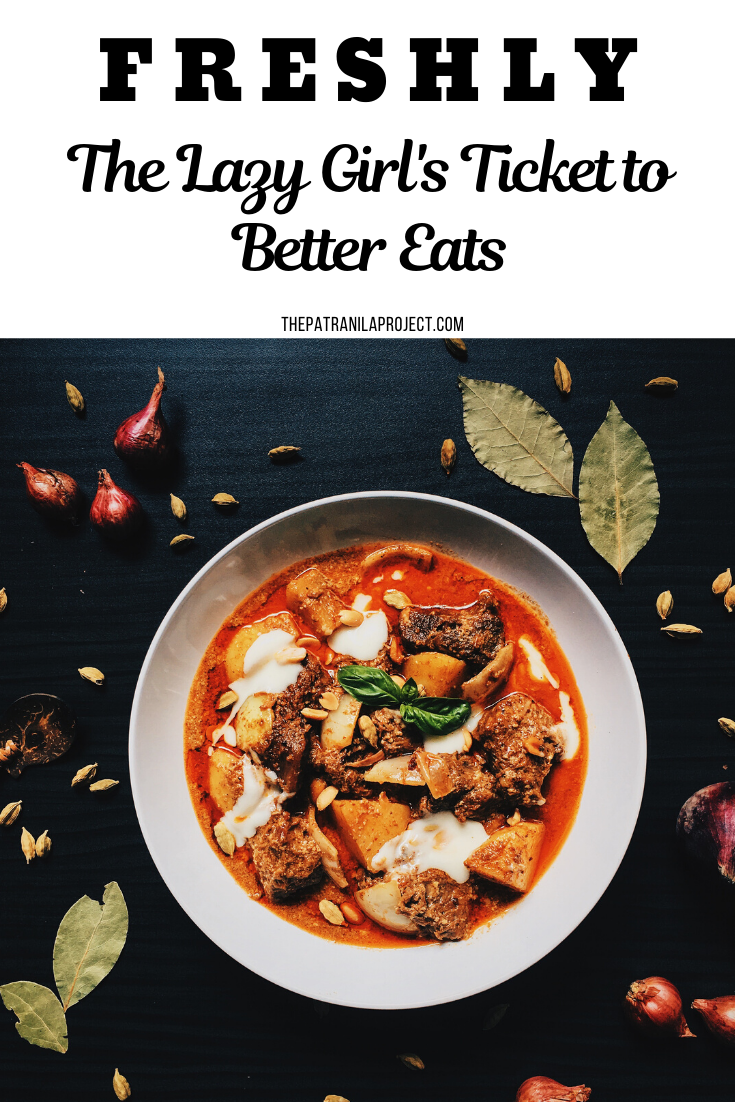 ---
RECOMMENDED FOR YOU