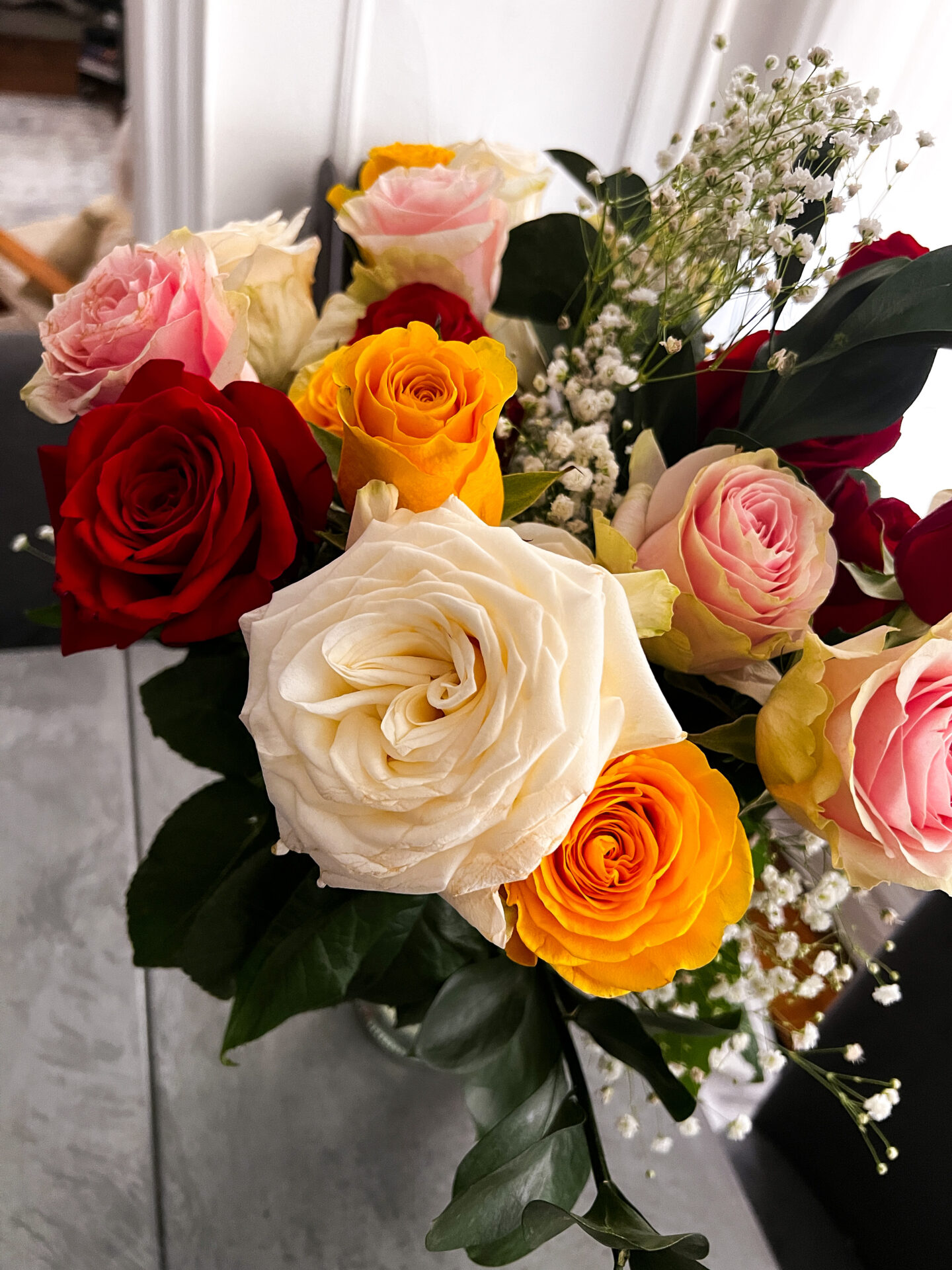 As spring has beckoned summer, I am slowly coming out of hibernation and finding lots of fun things to get into. Maybe it's me but it seems like there are so many chic and well-designed products out right now. My credit cards are crying but my May Favorites are worth it.
No matter. My motto is: as long as you adore and use the stuff you buy, all's fair in love and shopping.
May Favorites – Style
At the top of my list of loves is my discovery of the shoe brand The Office of Angela Scott. An ad came across my IG feed and I feel hard for these beauties.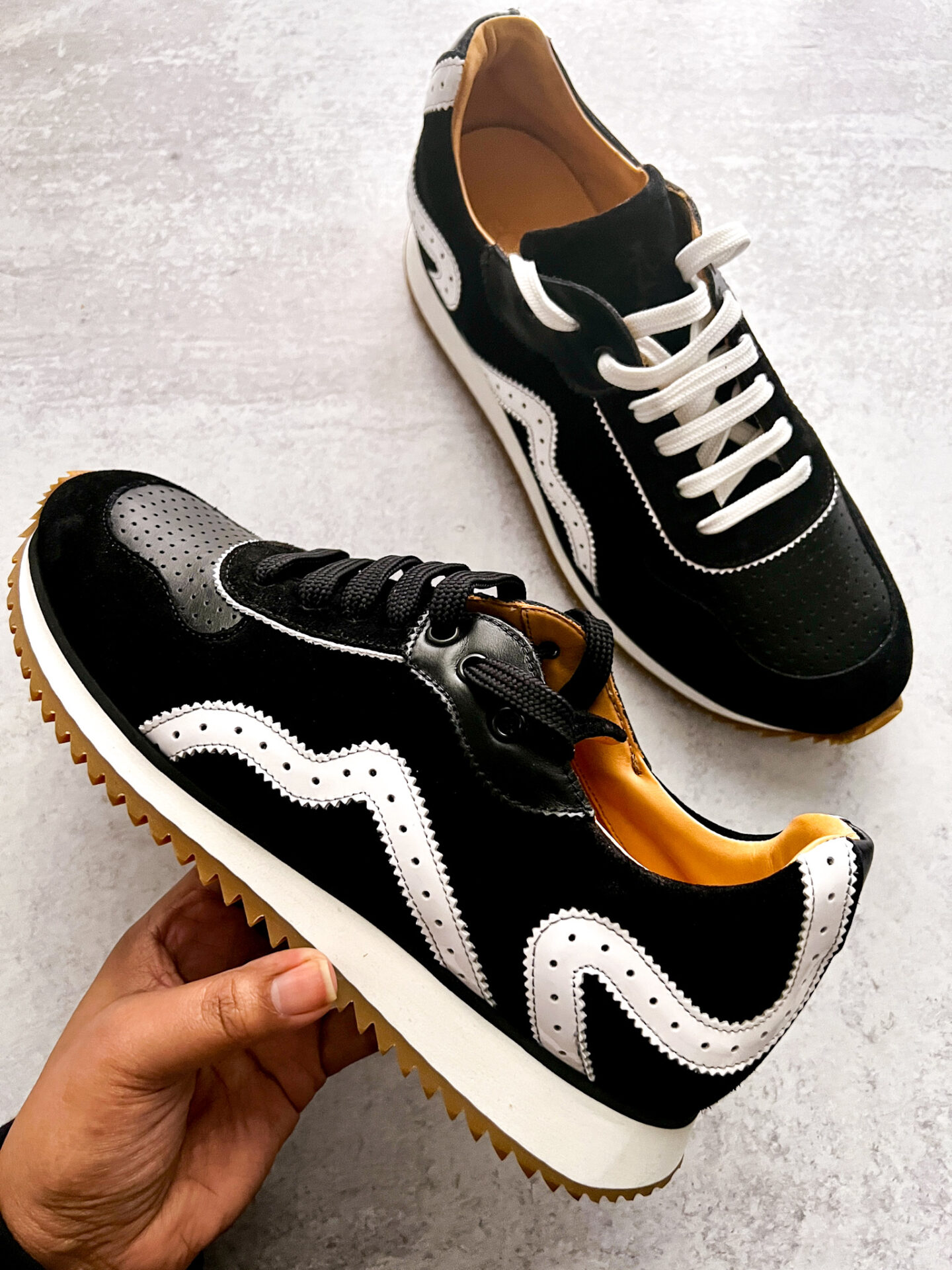 The Remi Sneaker
Sleek, suede, and oh so chic, I adore these babies and can't stop wearing them. The Office of Angela Scott crafts shoes for women that are menswear inspired, expertly made, and stylish as hell.
I bought these sneakers and the Mr. Colin Double Monk Strap in Ocean. They're made in Portugal and meant for 'women who mean business.' They are oh so good!
Be aware that the shoes all run small. I sized up one full size in the sneaker and two full sizes for the shoes.
White jeans are also having a moment, of course, and I've been carrying this luscious, convertible backpack by Able religiously.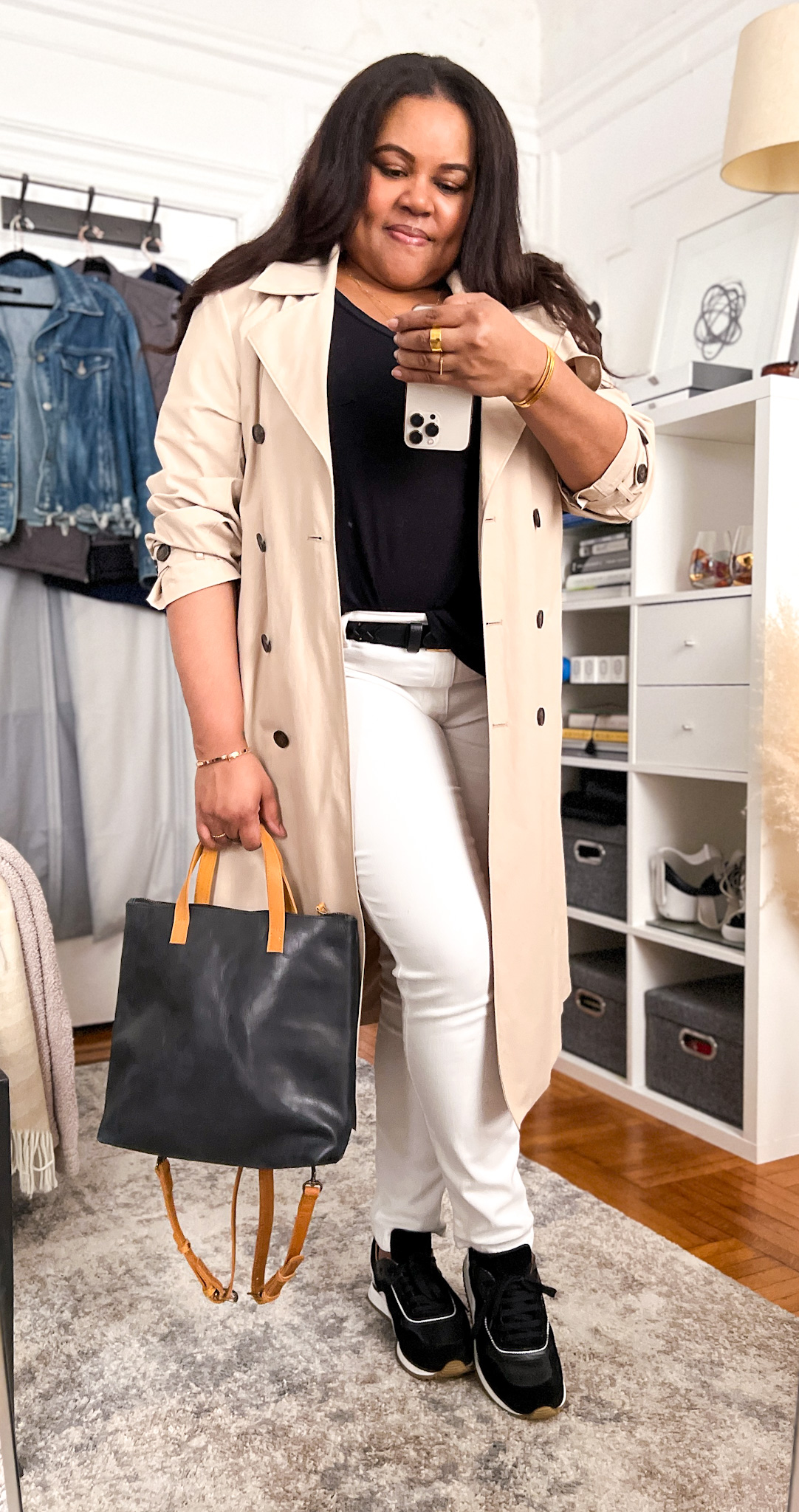 Spring Outfit Details :: Trench || White Jeans || Black Sneakers || Leather Backpack
---
Dresses for Spring
I'll admit, I'm relatively new to Universal Standard (about a year) but they have so many staple items that I love. This dress is one of the iconic styles from the brand and is aptly named the Iconic Geneva Dress. I'm wearing it in lilac in a size medium.
I'm usually a size small in US sizing but I wanted to have a little extra room around the middle so I sized up. It's so beautiful.
US has been offering a lot of good deals this season so keep an eye on this space or my ShopLTK for sale notifications. Here are a few more of my favorites from Universal Standard.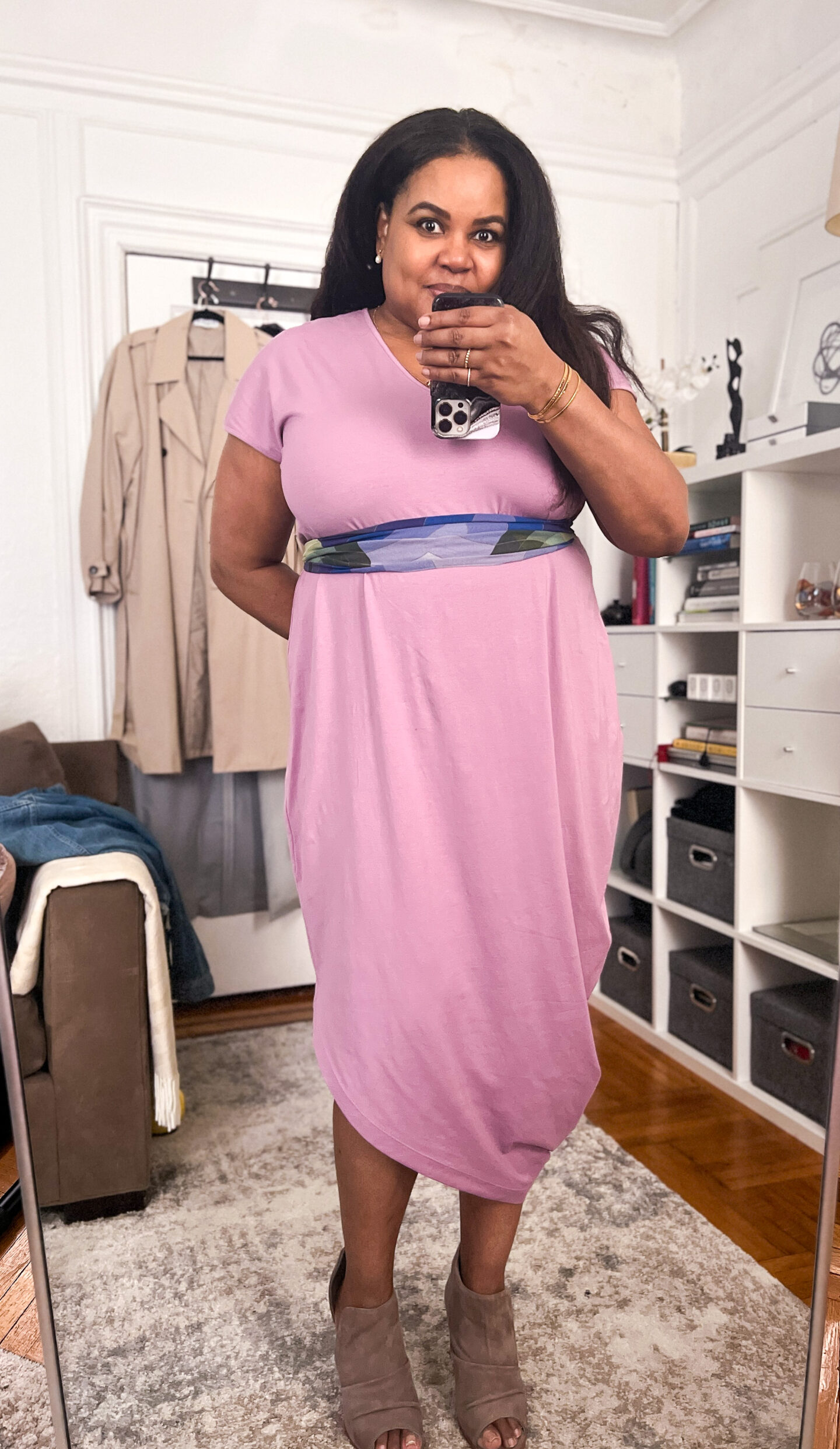 ---
Beauty
Two things have captured my heart this season, one is a holdover from last year and the other is new to me. First is the incomparable Resurfacing Compound by U Beauty. I've been raving about this serum for months on IG and it's still as good as gold.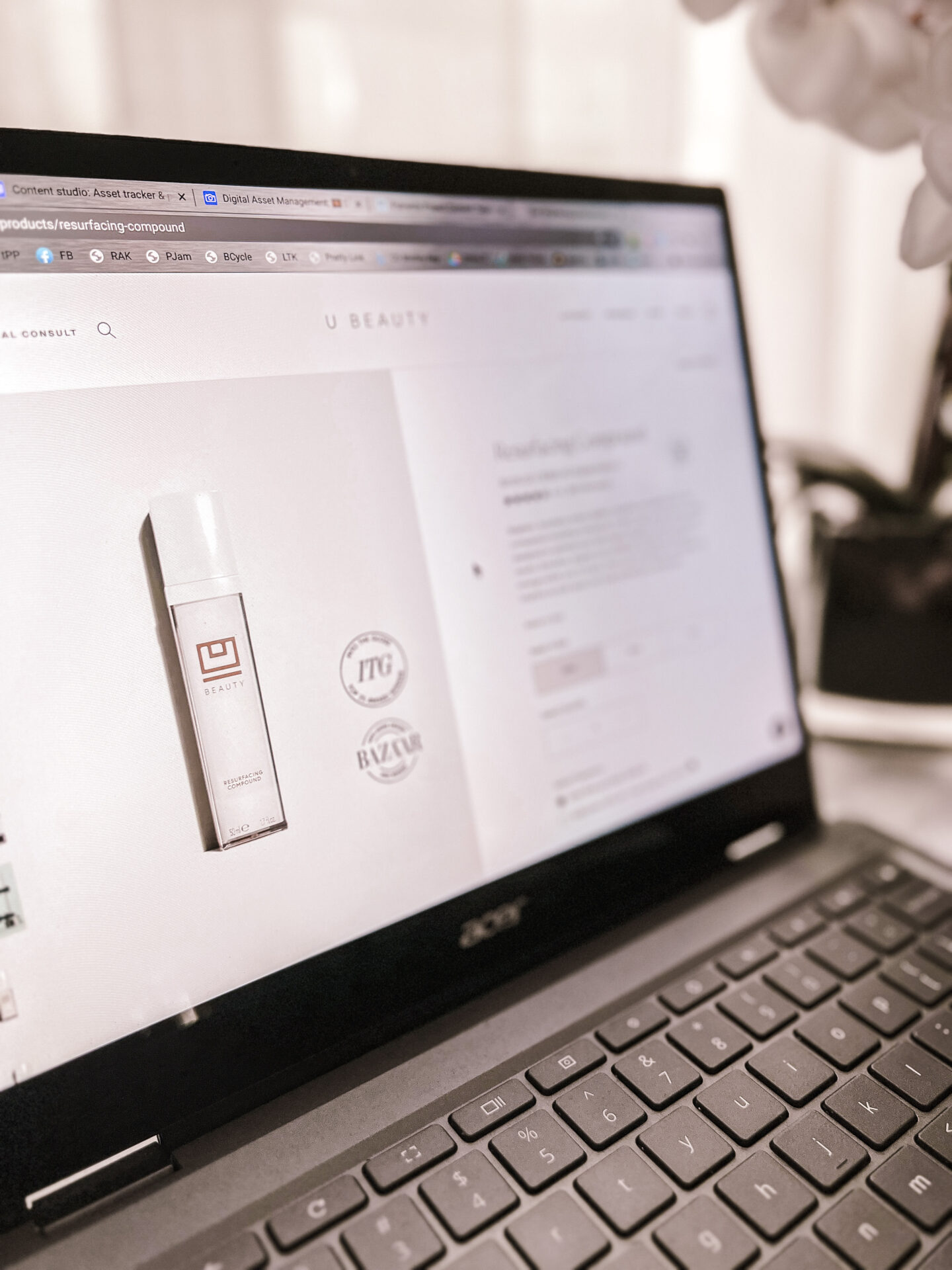 Hands down the best serum I've ever used, it delivers super smooth skin in a matter of days. Days! With advanced Siren technology, the compound deserves every accolade it receives. I've stocked up. OK, I have back stock too.
It's pricey but it does come in several sizes so you don't have to commit to the full freight and it's also available in a 10 ml sampler set that introduces you to four of U Beauty's best products for a fraction of the cost.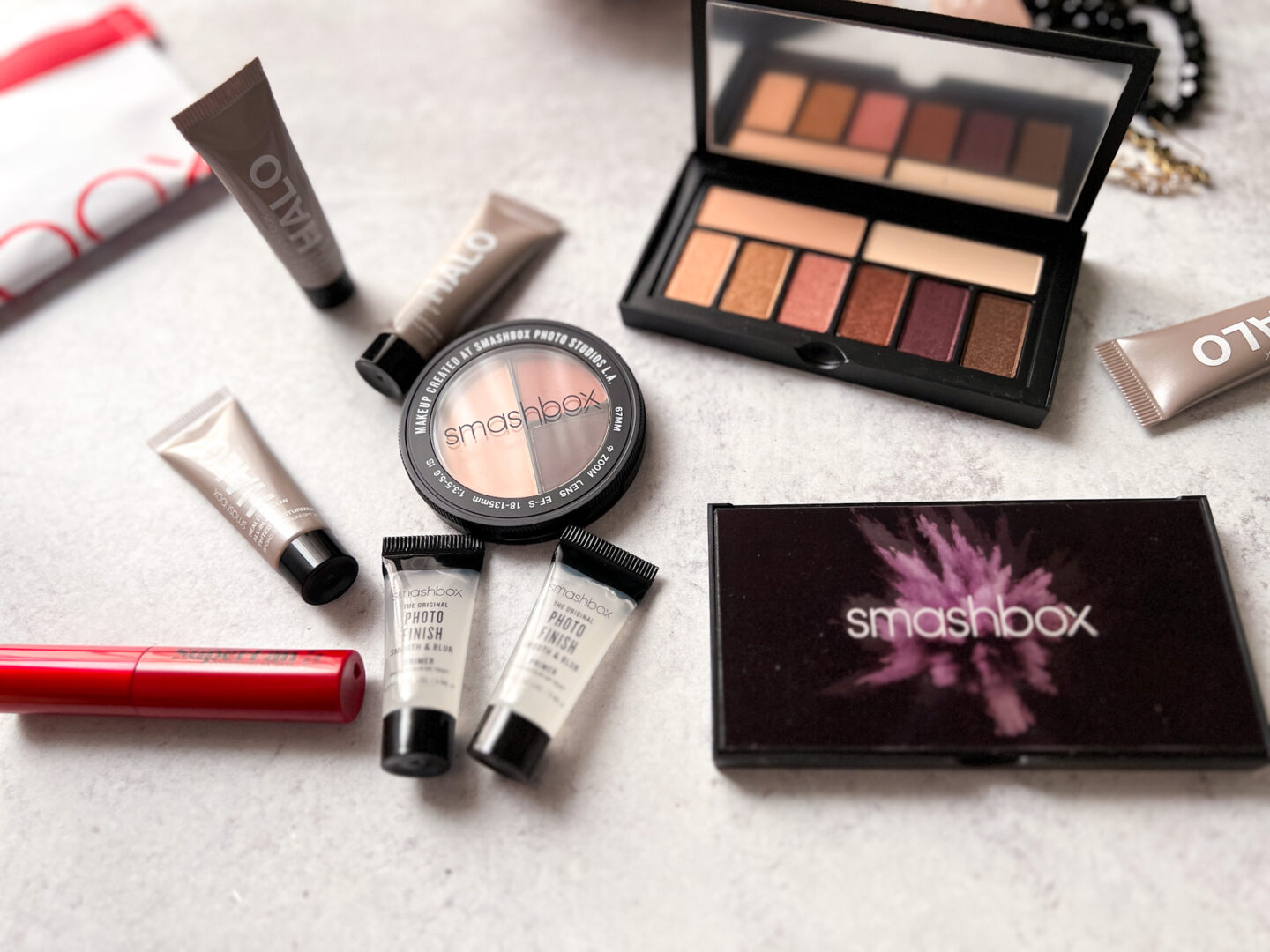 Halo Discovery Kit | Cover Shot Eye Palette in Golden Hour | Photo Edit Eye Shadow Trio in Nudie Pic Deep
I've also rediscovered my love of Smashbox. I've always been a fan of their eyeshadows because the color payoff is fantastic and I just started using their new-to-me Halo tinted moisturizer. As summer approaches, my makeup routine gets lighter than usual and sometimes a full foundation is just too much.
Halo won a Best in Beauty Holy Grail Award from Cosmo in 2022 so trying it was a no-brainer. It's lightweight, primer meets foundation, and has SPF 25. Come on!
I got the Halo Discovery Kit (with four different shades) so I could get a perfect match. I love when brands make it easy for you to choose your colors and Smashbox has a virtual shade match service as well.
---
Home
You know how things come into your life and you can't imagine how you lived without them before? Yeah, that happened to me twice this month in the home category.
It is an understatement to say that I am space challenged at home. There never seems to be enough storage or shelves or room for all my stuff. Well I got my hands on a StoveShelf and life will never be the same. A stove shelf? Yes!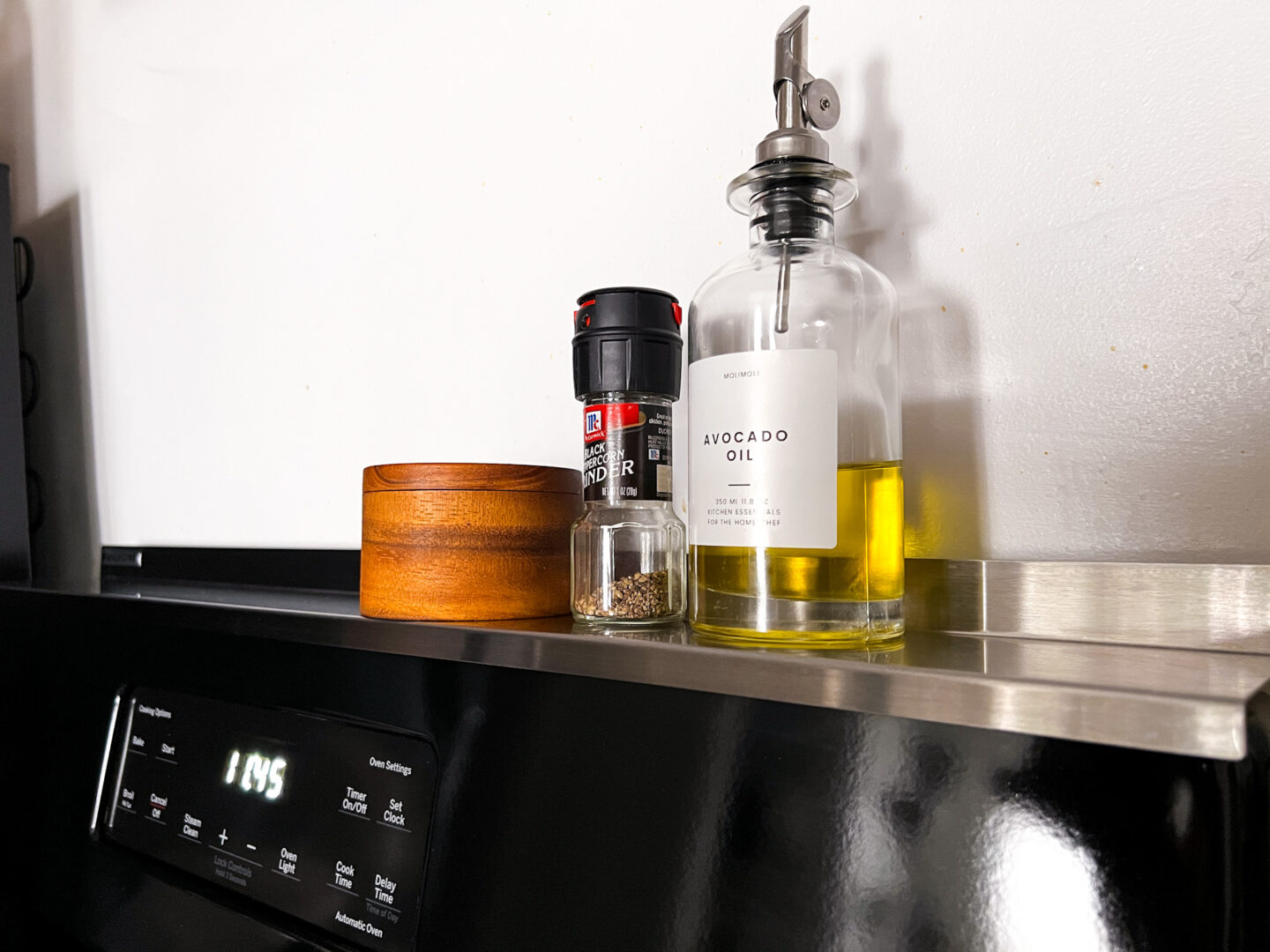 It's a shelf for your stove!! Brilliance I say, brilliance!!
How this isn't a staple in every kitchen is beyond me. My StoveShelf immediately freed up precious counter space and became a stylish accessory for an otherwise style-free appliance.
It comes in three sizes and three finishes: stainless, black, and white and is drop dead simple to install. It attaches to your stove with super strength, heavy duty magnets that keep the shelf in place. The shelf does not budge a millimeter. It's wonderful!
---
And finally in the home category, I picked up a cordless vacuum and Sunday Resets will never be the same. As its name implies, the Eureka RapidClean Pro Lightweight Cordless Vacuum is powerful, lightweight, and frankly, a joy to use.
It's got a little light on its head so you can see the dirt as it quickly sucks it all up and it works on rugs and bare floors. I love it! I'm vacuuming every day. I'm thinking about tossing my big, clunky vac out the window as a result.
See me with it in action here.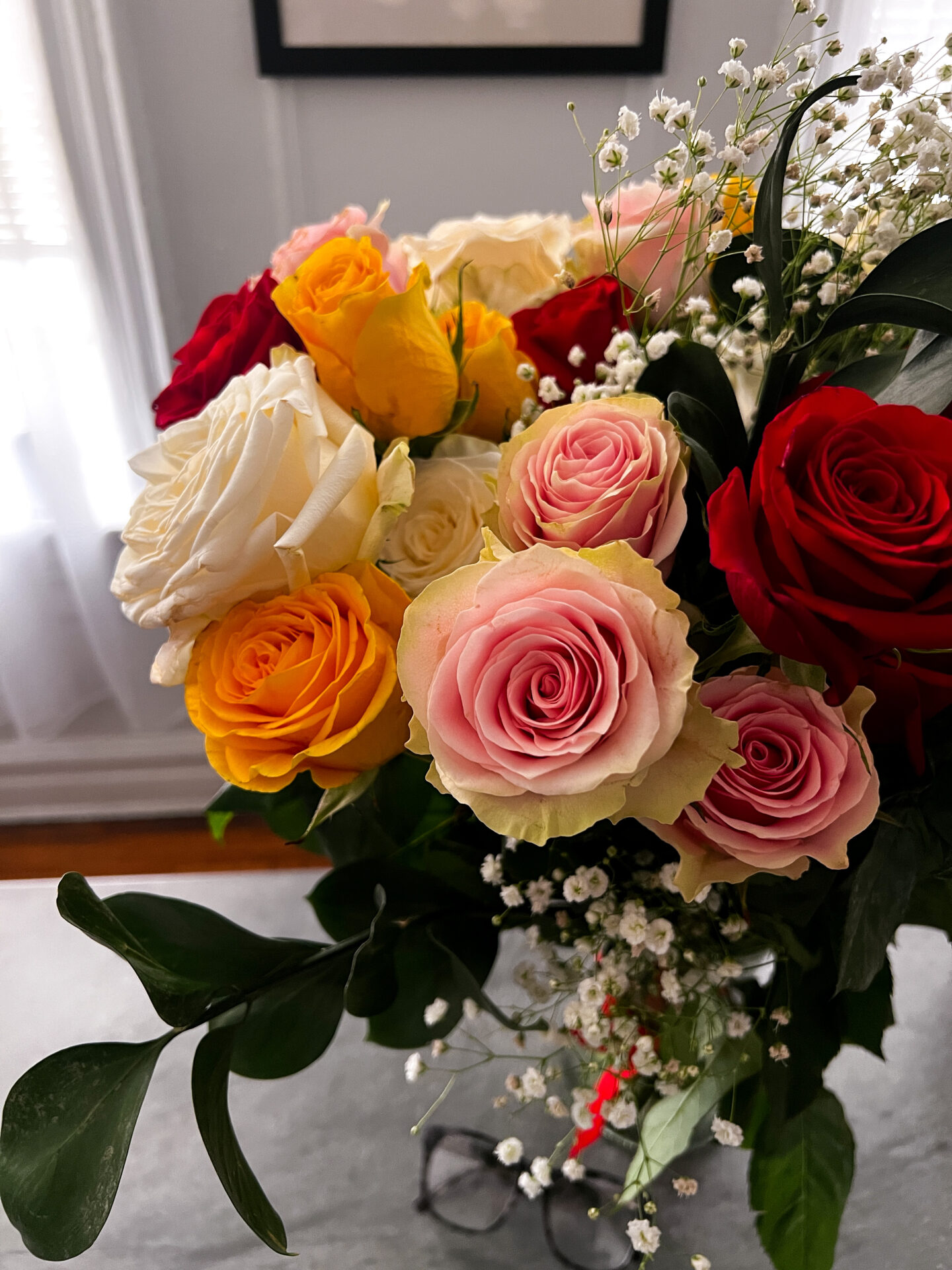 That's it for May Favorites, my lovely. Cheers to a fabulous new month and be sure to download the ShopLTK app for my daily beauty, style, and home finds.