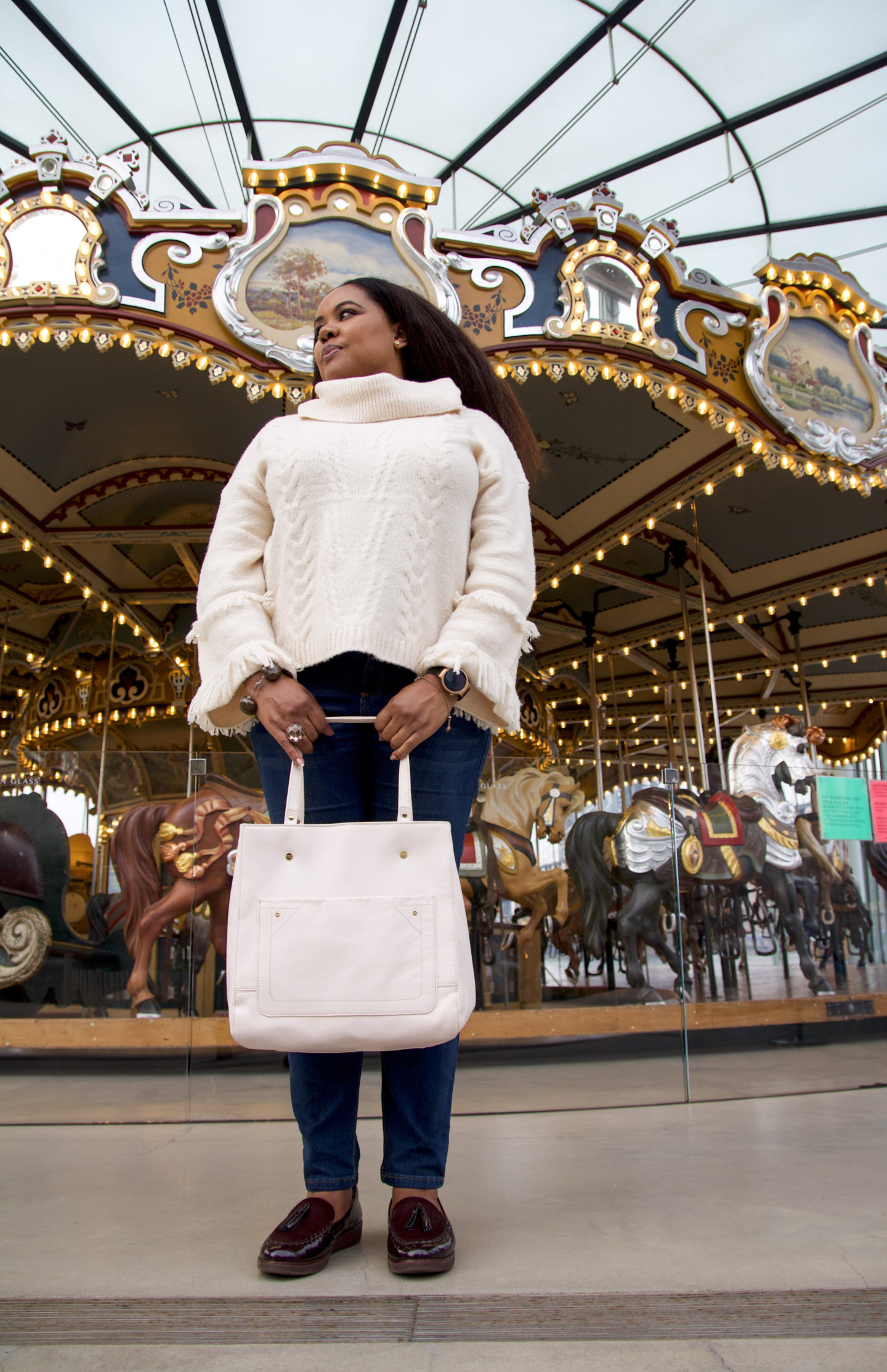 This post contains affiliate links. When you click through to make a purchase, we may earn a small commission at no additional cost to you. Thanks for supporting The Patranila Project and helping us keep the lights on!
Even though we have an expansive 24-hour transit system, there's still a ton of walking to do in New York. Whether it's dashing across town because the crosstown bus isn't coming or hoofing it from Union Square to midtown because it's probably faster than the subway, walking is a way of life.
There's always something new to discover and there's an added benefit of foot traffic. Foot traffic is when you randomly run into a friend during your travels. I love it so much. OK, I may have made up that term but I'm keeping it.
Besides my everyday hustle and bustle in the city, I sometimes like to take a day to be a tourist in my own town. After all, New York is one of the biggest tourist destination cities on the planet and as a native New Yorker, I typically avoid the tourist spots because … people, lots and lots of people. So, instead I go to places with a little more freedom of movement. So, Times Square? No. But South Street Seaport? Yes!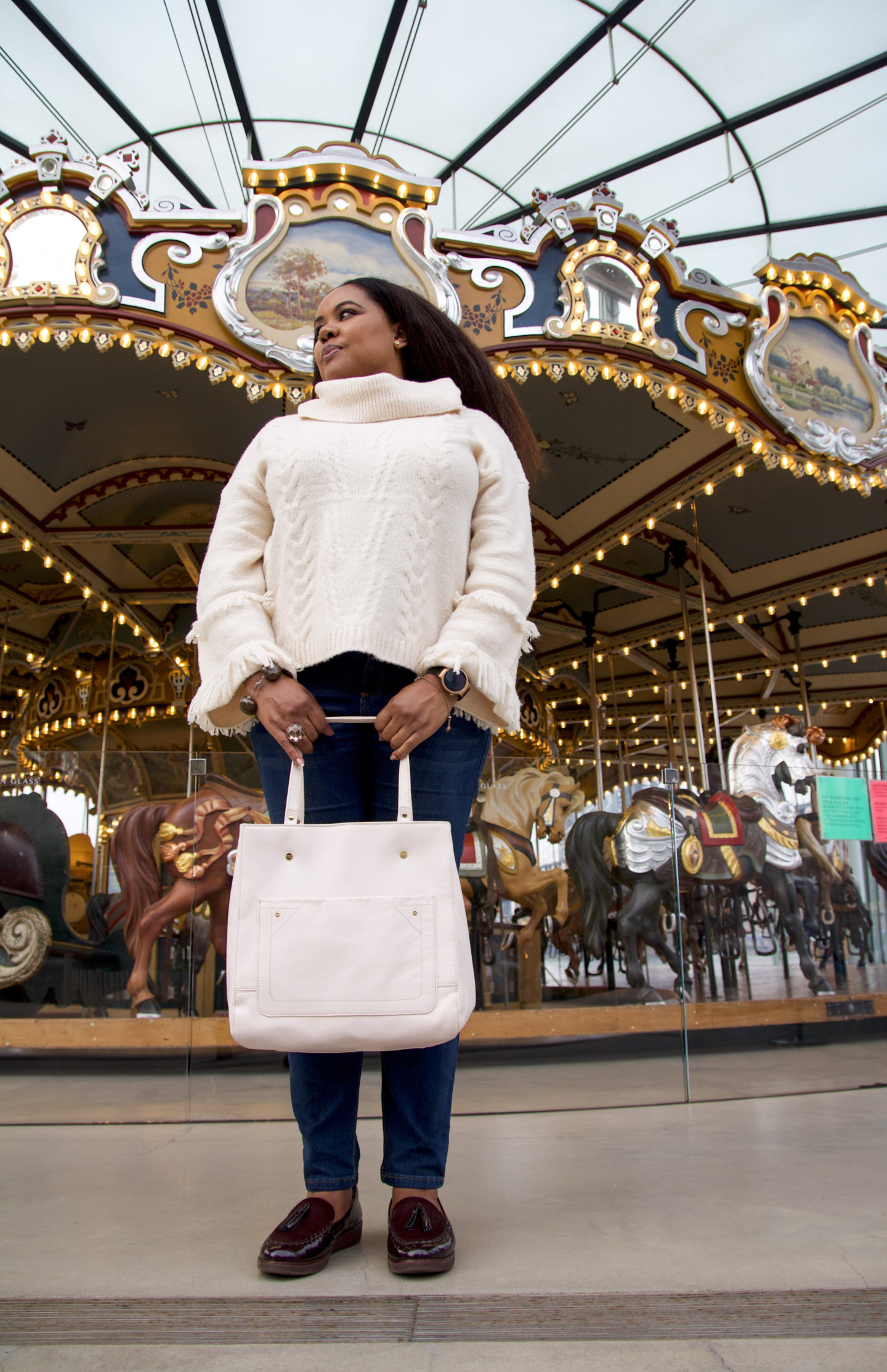 This week, I chose to hang in my favorite borough, Brooklyn, for a little whimsy and wonder while wearing my new FitFlop Petrina Loafers.
Fall Style
For me, choosing an outfit and getting dressed each day goes from the bottom up. Meaning, I choose my shoes first. As I mentioned, we walk a lot in New York and it doesn't matter how cute your outfit is, if your shoes aren't comfortable for the amount of walking you have to do that day, you'll be so, so sad come day's end.
I have friends who choose shoes last. Those friends drive everywhere. *insert eye roll*
FitFlop Style
First, I want to say that I had no idea that FitFlop had so much variety in their line! Honest to goodness, all I knew was their flip flops! When I found out they made actual shoes that are comfortable and stylish… GIRL! This is what I've been waiting for all my life! Not even kidding. I'm from the generation of New Yorkers that wore sneakers on our commute and carried our work and after work shoes with us. It was all very cumbersome let me tell ya.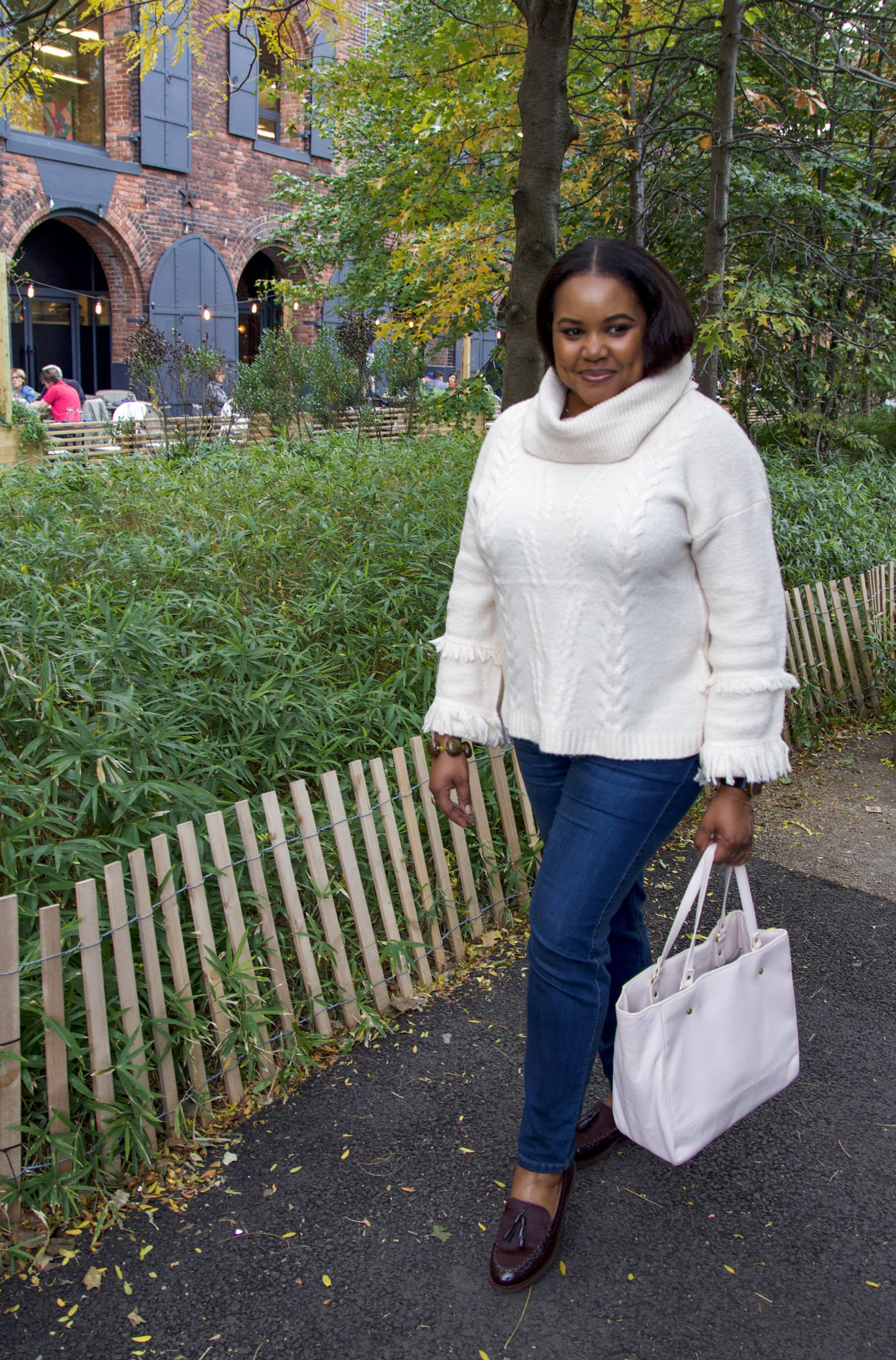 To be completely honest, I still carry shoes from time to time, but with this new footwear discovery, all of that is changing. FitFlop designs shoes to be versatile and stylish and they're engineered to provide all-day comfort and confidence.
Fall Style Outfit
Skinny Denim c/o Rafaella || Cowl Neck Sweater (similar here and here) || Loafers c/o FitFlop || Handbag c/o Macy's Backstage (similar here and here) || Smartwatch Huawei Watch Jewel || Bracelet c/o Kendra Scott
I instantly fell in love with these loafers and couldn't wait to style them for a little fun in the city. They're classic and comfy and perfect for an easy weekend or a work day. They were a lovely fall style choice for my Day 'O Tourism!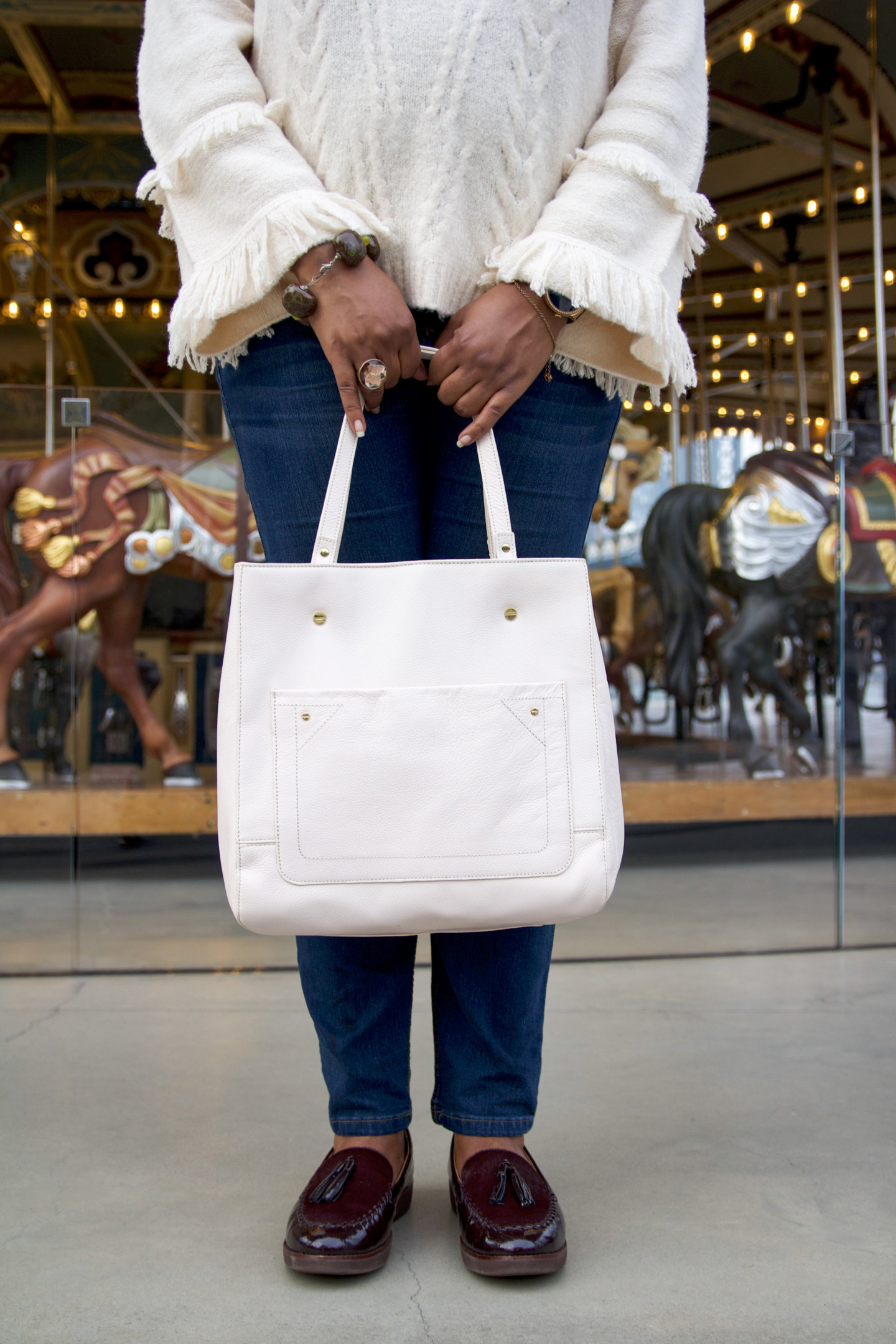 The first stop on my Tourist In My Own Town Outing was Brooklyn Bridge Park and the wonderfully whimsical Jane's Carousel. The park is relatively new and it brings a bit of easy recreation to the previously industrial waterfront. The carousel is so unexpected and just a joy to be around. I love it!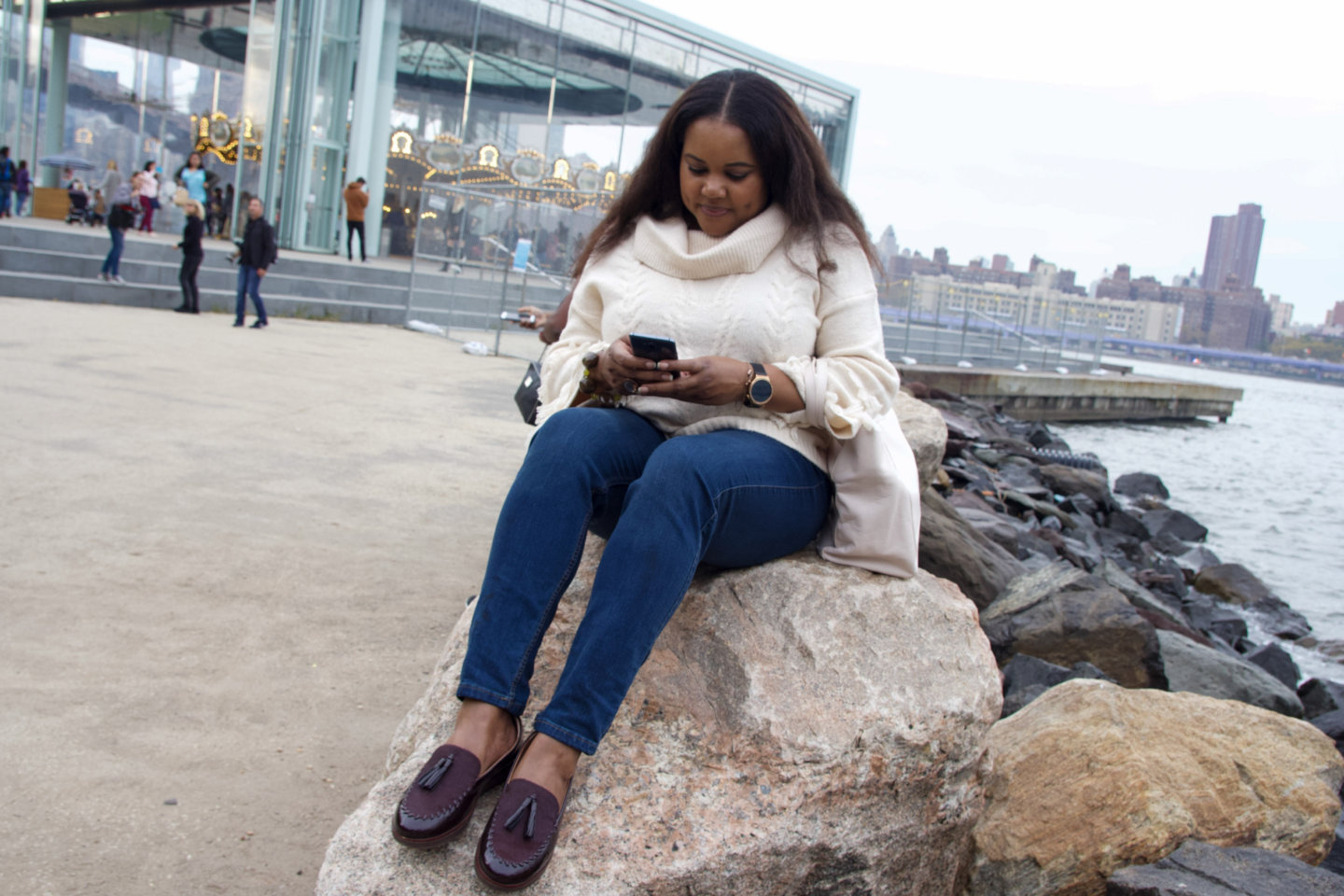 During the summer there are tons of things to do in the park with events including Waterfront Workouts, Books Beneath the Bridge, and Movies With a View. In the fall, however, the park is more of a place to chill, watch the water meet the shore, and get lost in thought. At least for me it is.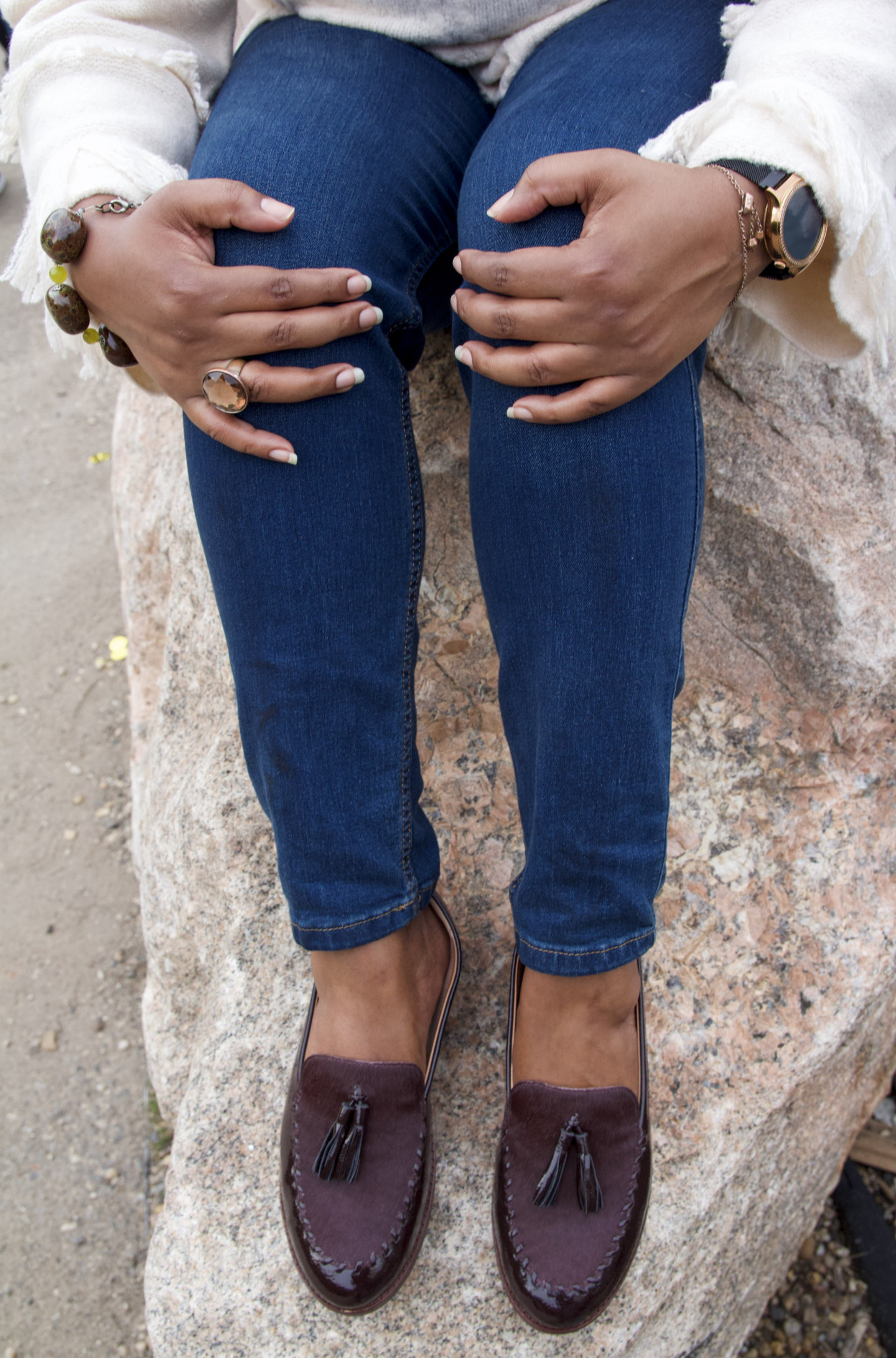 Click Images Below To Shop This Post
No trip to Brooklyn Bridge Park would be complete without stopping by Luke's Lobster for a delicious lobster roll and a refreshing beverage. Though not technically in the park, it's proximity to the park made it a mandatory stop on my Tourist Outing!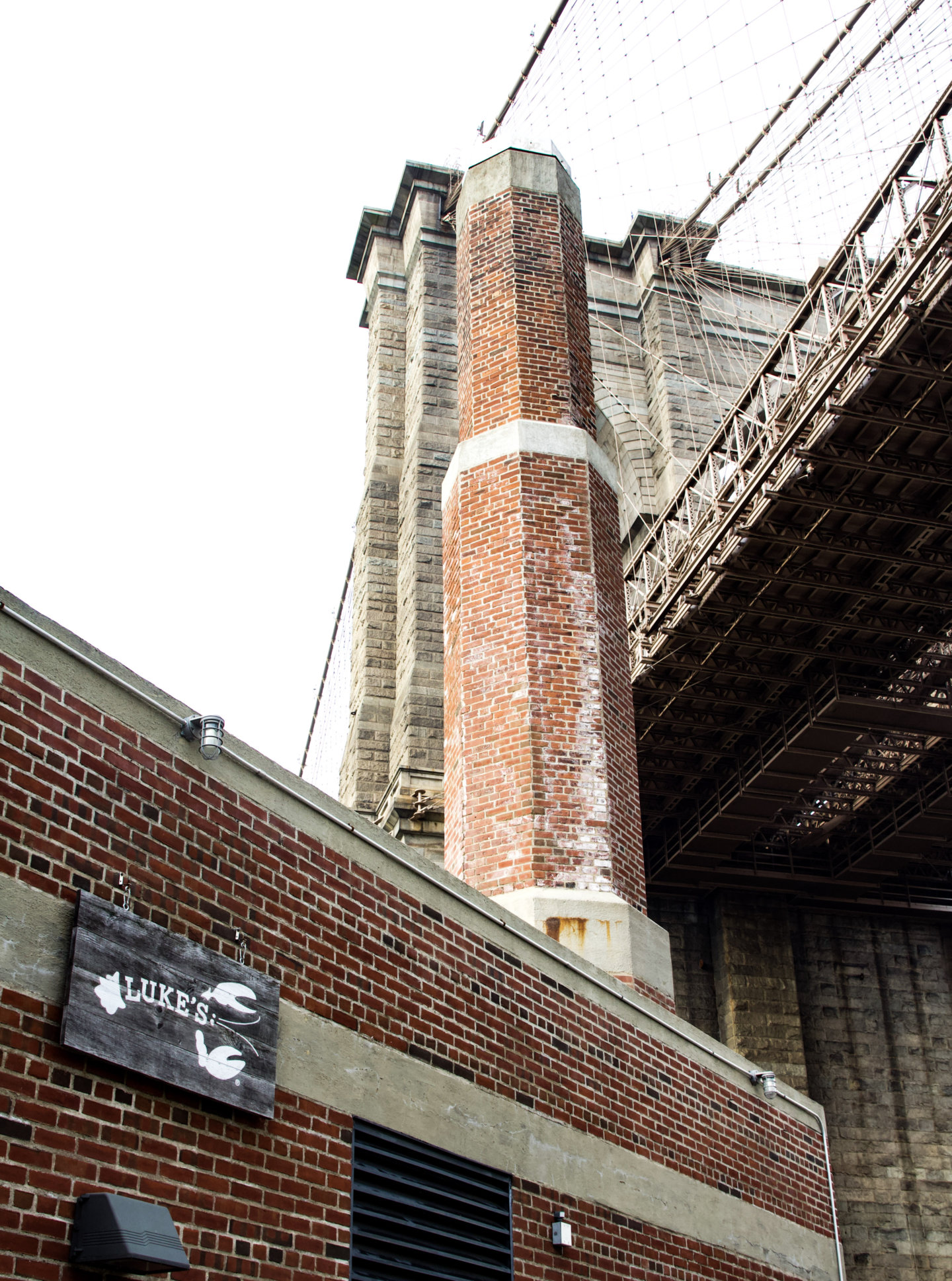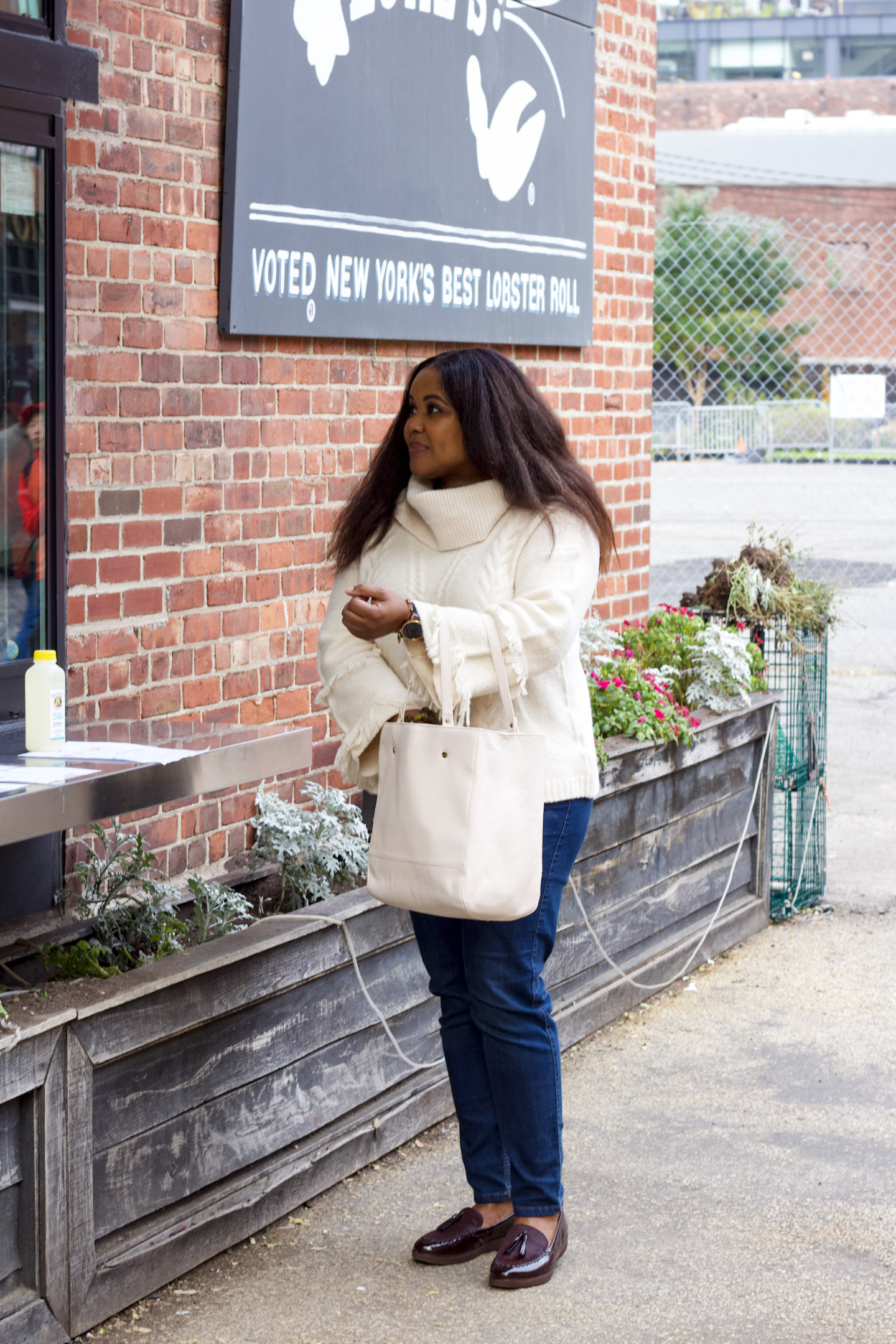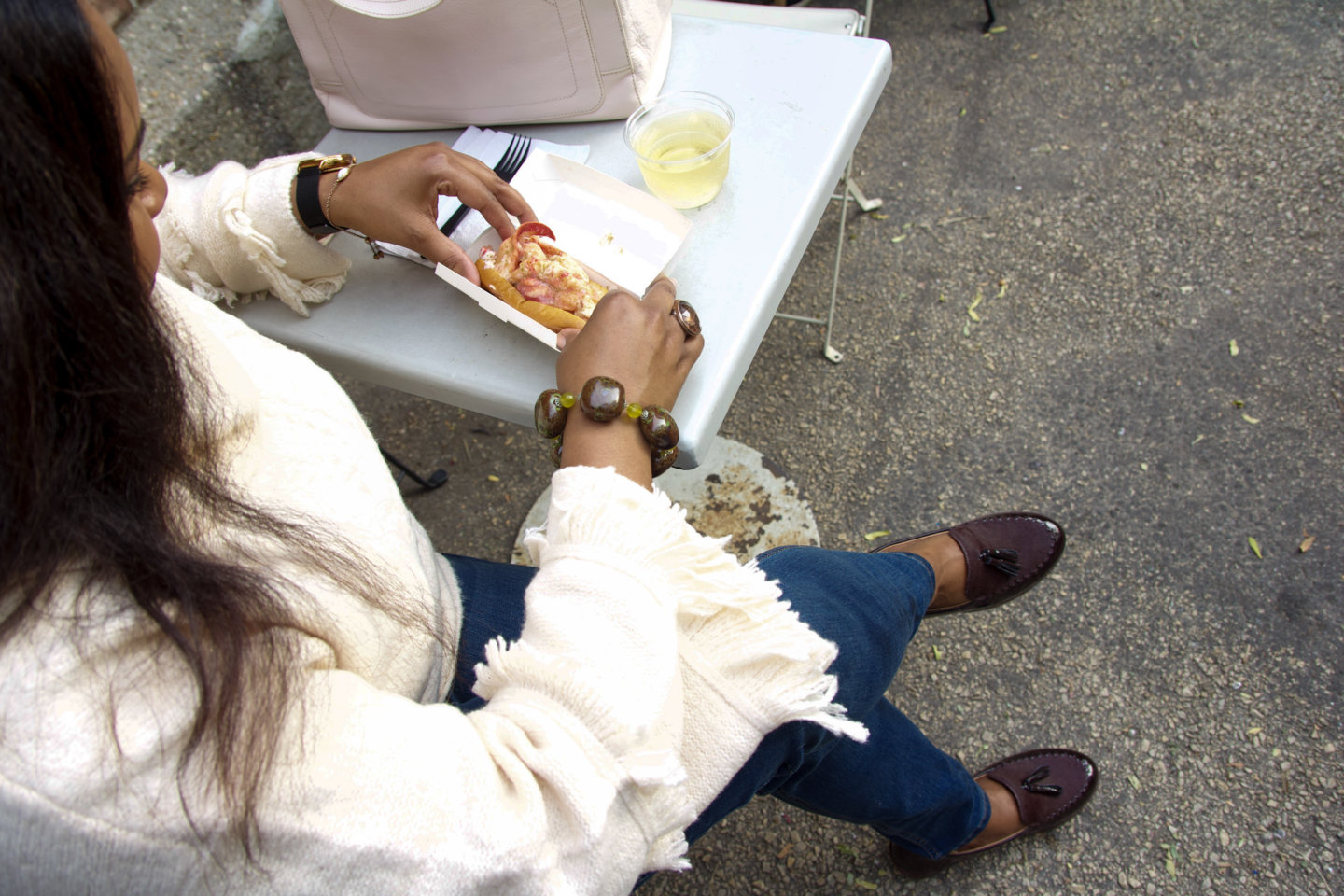 Lobster rolls make me happy! There's usually quite a line outside Luke's but I lucked out and walked right up! No waiting also makes me happy.
Then, in true tourist fashion, with my belly full and a smile on my face, I stopped to take a few photos of one of New York's iconic bridges.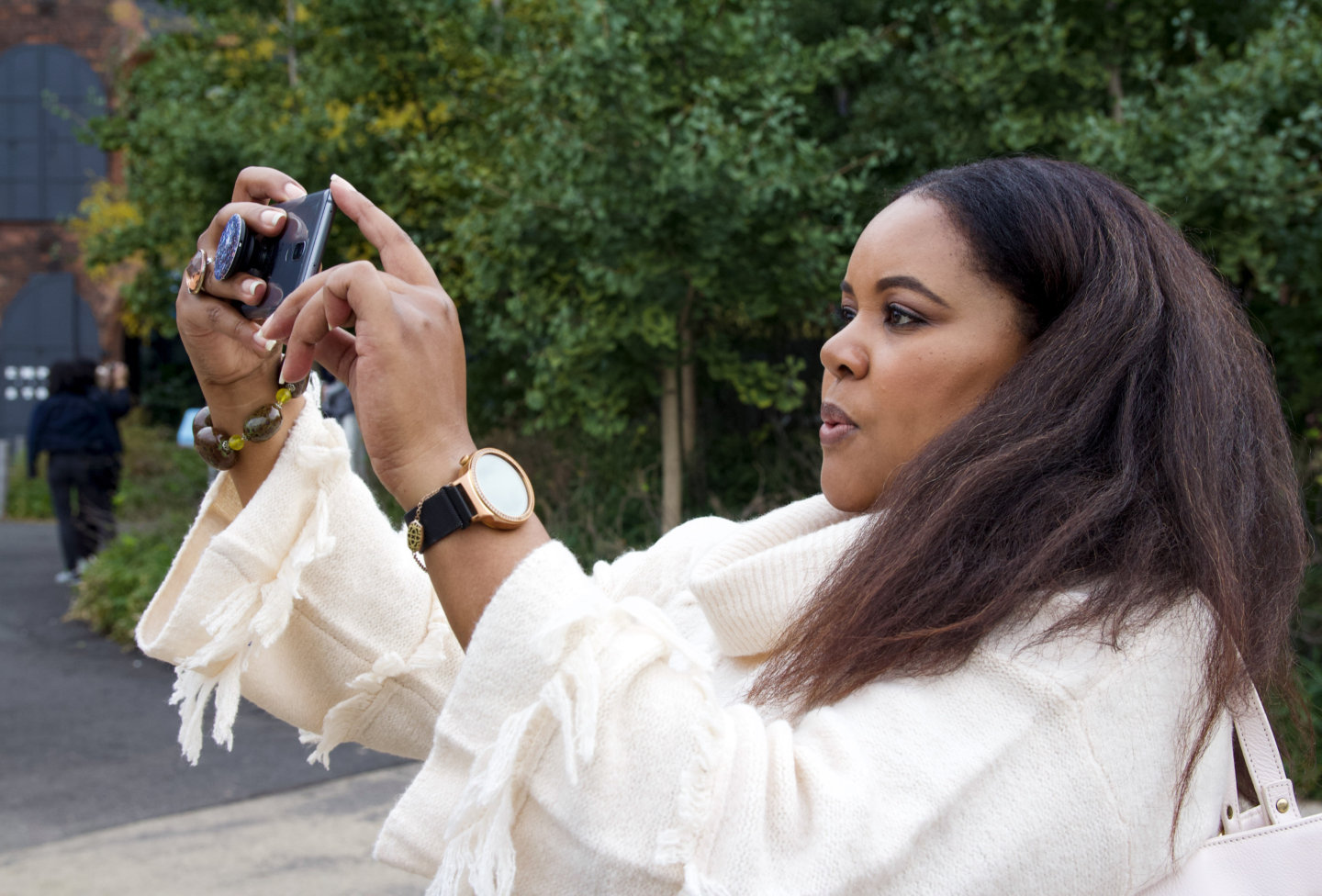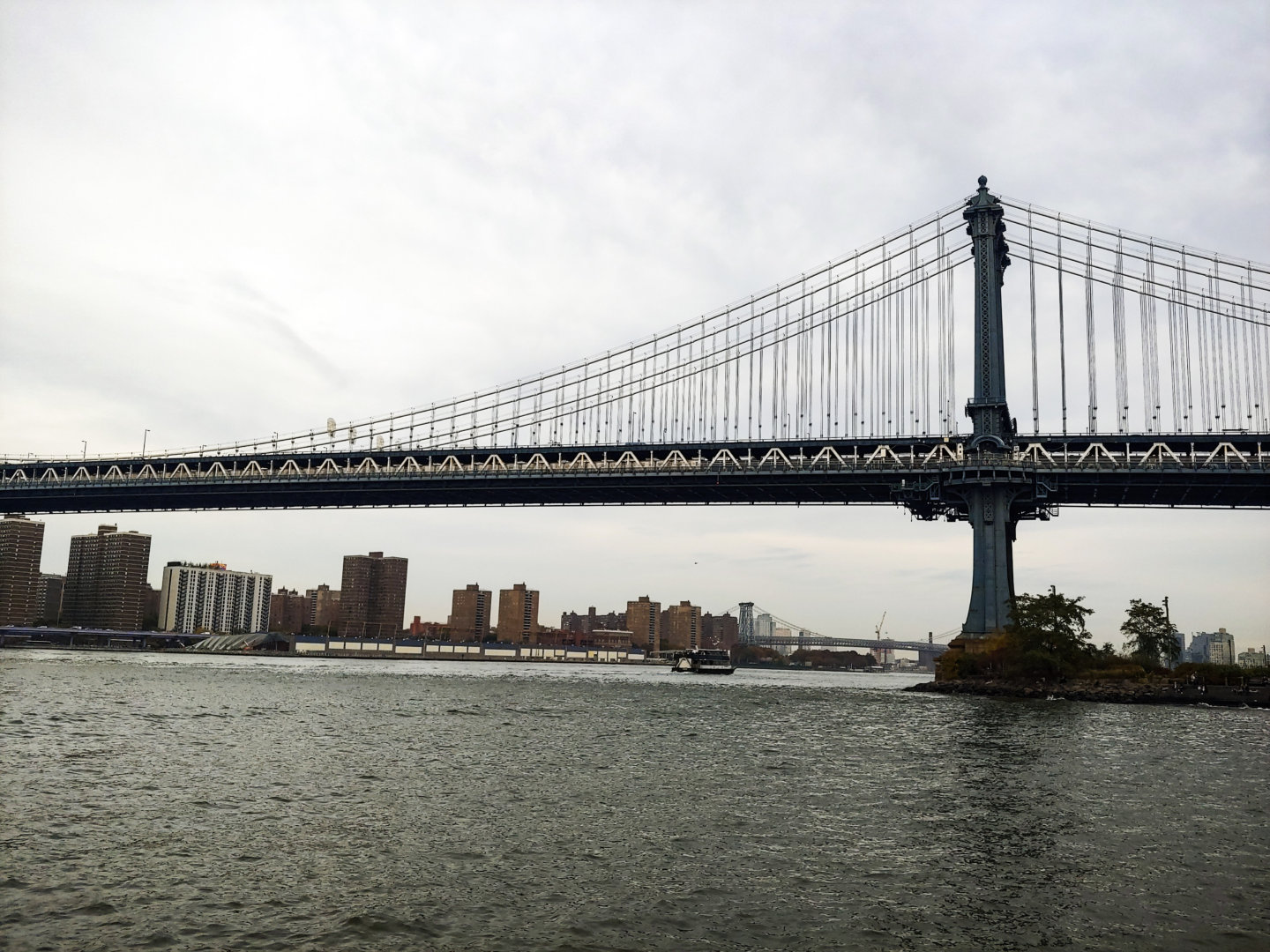 The Manhattan. She's not the prettiest, that honor belongs wholeheartedly to the Brooklyn Bridge, but she's strong and a hard worker. She carries all the subway traffic across the East River!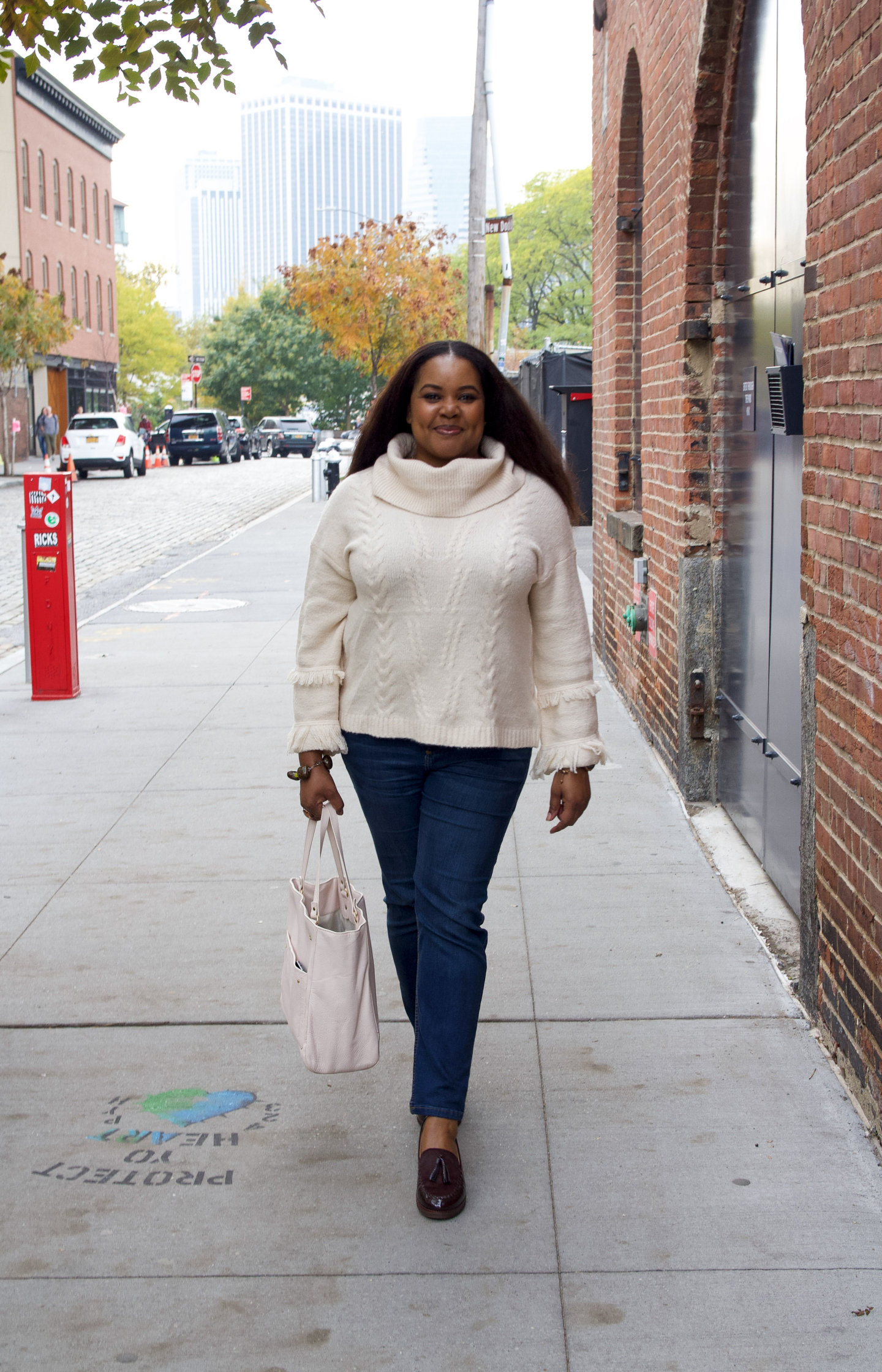 And lastly, I made my way over the hill and up the stairs to visit my favorite thing in my favorite borough, the Brooklyn Bridge. She's really popular and I had to battle the real tourists for a spot, but she's totally worth it!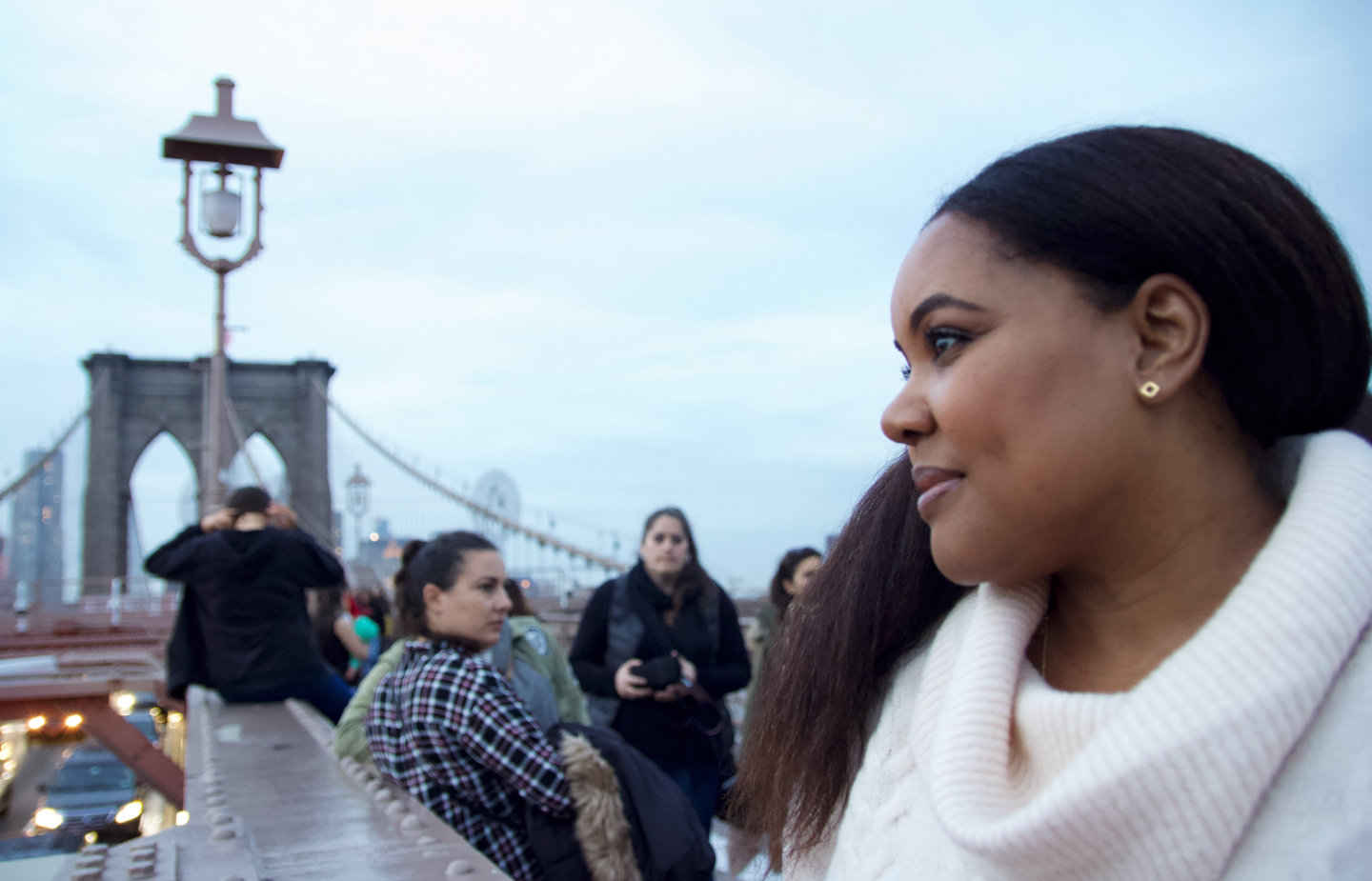 Isn't she lovely?
---
Thank you to FitFlop for partnering on this post.
Photography | Kristal Mosley
More Of My Fall Style Favorites From FitFlop
---
Read This Post Next
How To Choose Your Perfect Holiday Shoe