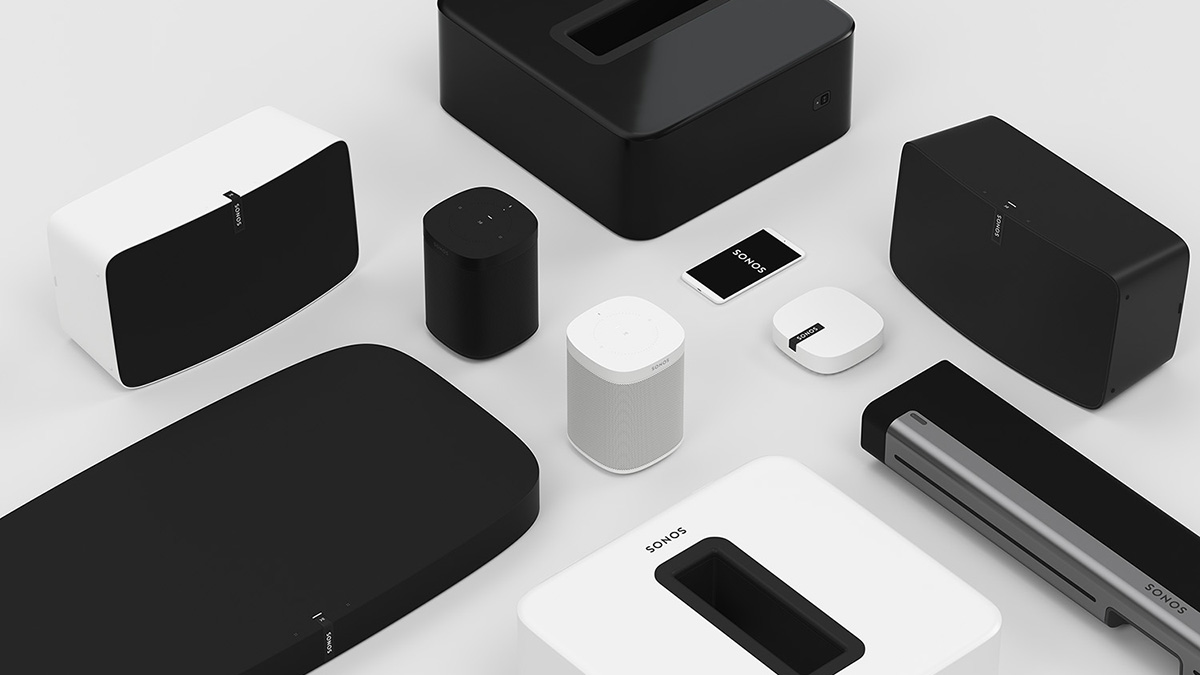 Just what does one give as a gift to a man? What do guys like as gifts anyway? It's a question as old as time with a lot of the same, un-sexy answers. Tool sets, ties, and sports equipment. Am I right? Well not this year! Let's spoil the men in our lives this year with something from my handy little list of luxury gifts for men!
OK, not every gift is luxury but there are some elevated basics with splurge gifts aplenty. Let's get into it!
Luxury Gifts For Men
Hydrow Rowing Machine
Rowing is one of the best all-around exercises known to man. It's strength and cardio wrapped in one and rowing works more muscle groups simultaneously than any other exercise. And the Hydrow Rowing Machine is a fantastic gift. It's definitely a splurge item but well worth it for your fitness minded man.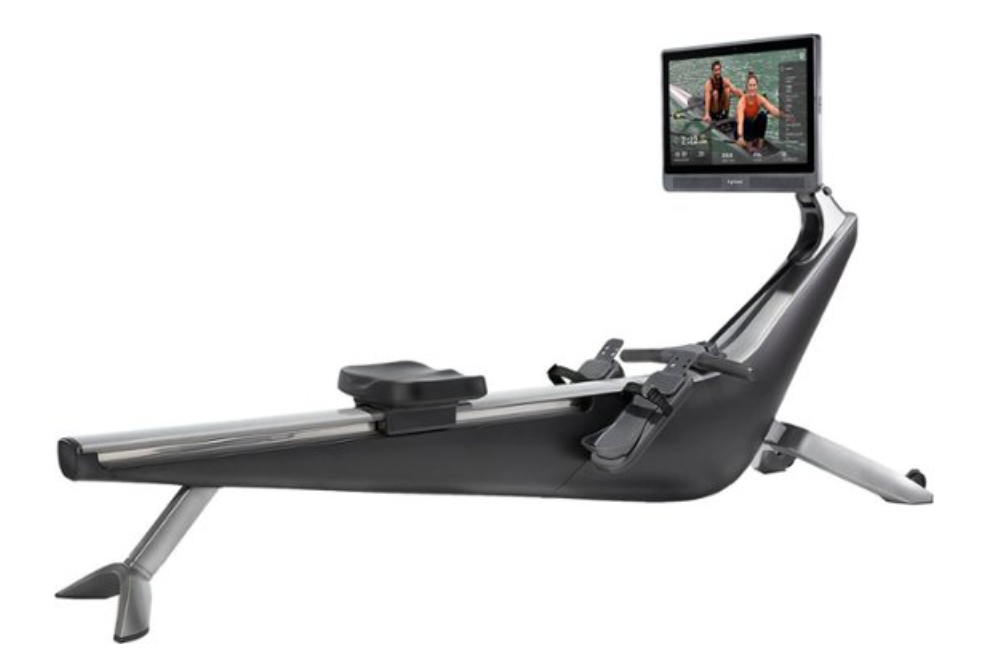 What makes the Hydrow special? For starters, the live classes are filmed on the water and not in a studio. The patented electromagnetic resistance mechanism is designed to give you a realistic on-the-water feeling. Other rowers use electronically controlled resistance which resists, of course, but doesn't feel like being out on the water. It's like the difference between treadmill running and road running. Road running uses more resources as you have to adjust to changes in your environment which equates to higher fitness levels overall.
The Hydrow also has a higher user weight capacity than other rowers with a top weight of 375 pounds. It also accommodates inseams up to 36″ for the long-legged among us.
Two Models. The Hydrow Rowing Machine and the more affordable Hydrow Wave Rowing Machine are both available with special Black Friday deals at Best Buy. Save up to $500 on each.
---
Sonos Sound System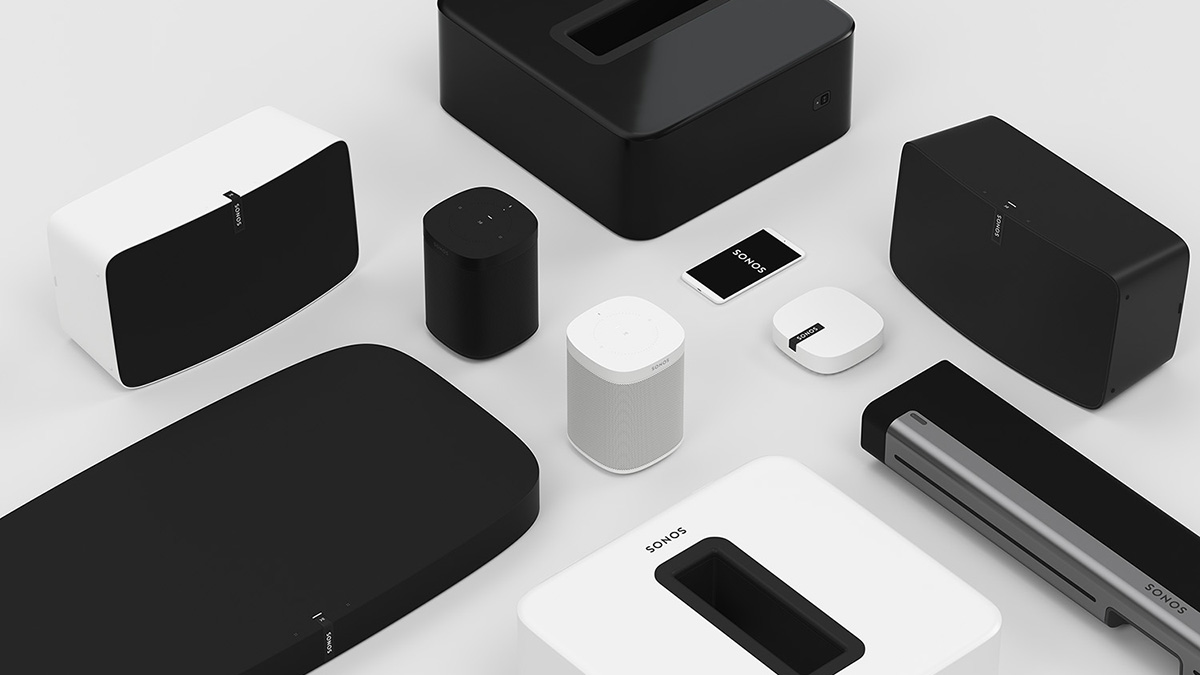 A great sound system is a gift forever and nobody does it better than Sonos. With four speakers in my own, ever-growing system, I can't recommend it highly enough. Sonos is easy to set up, customize, and operate offering incredibly rich sound throughout your home. It's a music lover's dream.
With a wide range of speakers and controllers to choose from, you can create a dynamic soundscape for your guy's unique sound needs. I would start with a soundbar for the TV, two surround speakers, and a sub woofer for extra oomph and bass. You can add more speakers throughout your home as needed, shelf, mounted, installed, and portable.
My System. I have the Beam (Gen 2) sound bar, two Sonos One speakers, and the portable Roam. I recommend the Beam for sound bar even though there's the Arc which has more internal speakers for a fuller sound. But, if you're going for surround sound, I don't know that the Arc is worth the price premium over the Beam. If you're not doing surround sound, the Arc may be the better option. It's a matter of preference of course.
The One speakers I use have been elevated to the new Era 100 and it is a great entry speaker. There's also the Era 300 and the One SL which is the smart version of the One.
For extra oomph. For the best movie-watching sound I would highly recommend adding a sub-woofer to his roster. The Sub and the Sub Mini both add an exceptional bass experience that will reverberate through his chest. He'll love it!
---
Oura Ring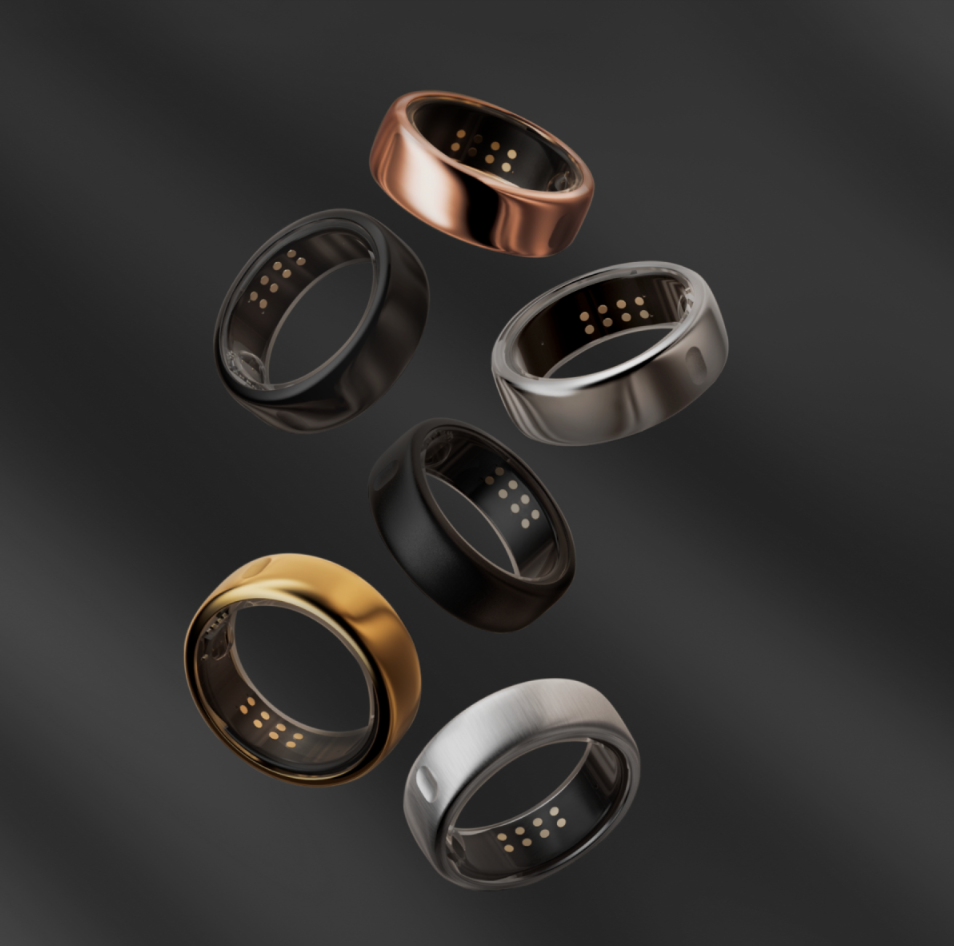 Anyone who has an Oura ring will tell you, it's one of the best inventions ever. Ever! I am one of those people. I've had my Oura ring for a little over two years and it is a game changer for anyone committed to sleep hygiene and overall wellness. Ask any of my friends how much I yammer about this thing. They're sick of me, but they also want one.
What is an Oura ring and why does my guy need one? Beginning as a sleep tracker on steroids, the Oura has developed into the most accurate, most immersive health wearable ever. It tracks and trends all your sleep data including but not limited to: total time in bed, total sleep time, sleep stage breakdown, heart rate variability, resting heart rate, body temperature, breathing regularity, and oxygen saturation.
The Accuracy. Your finger provides the most accurate readings for over 20 biometric indicators which makes the Oura ring far superior to wearables for the wrist.
Each morning, the ring gives you three scores: sleep, activity, and readiness. Each of those scores is based on the previous day's activity, the previous night's rest, and your trends over a two-week period. All of this info combined gives you highly personal data about what your body can likely handle on any given day.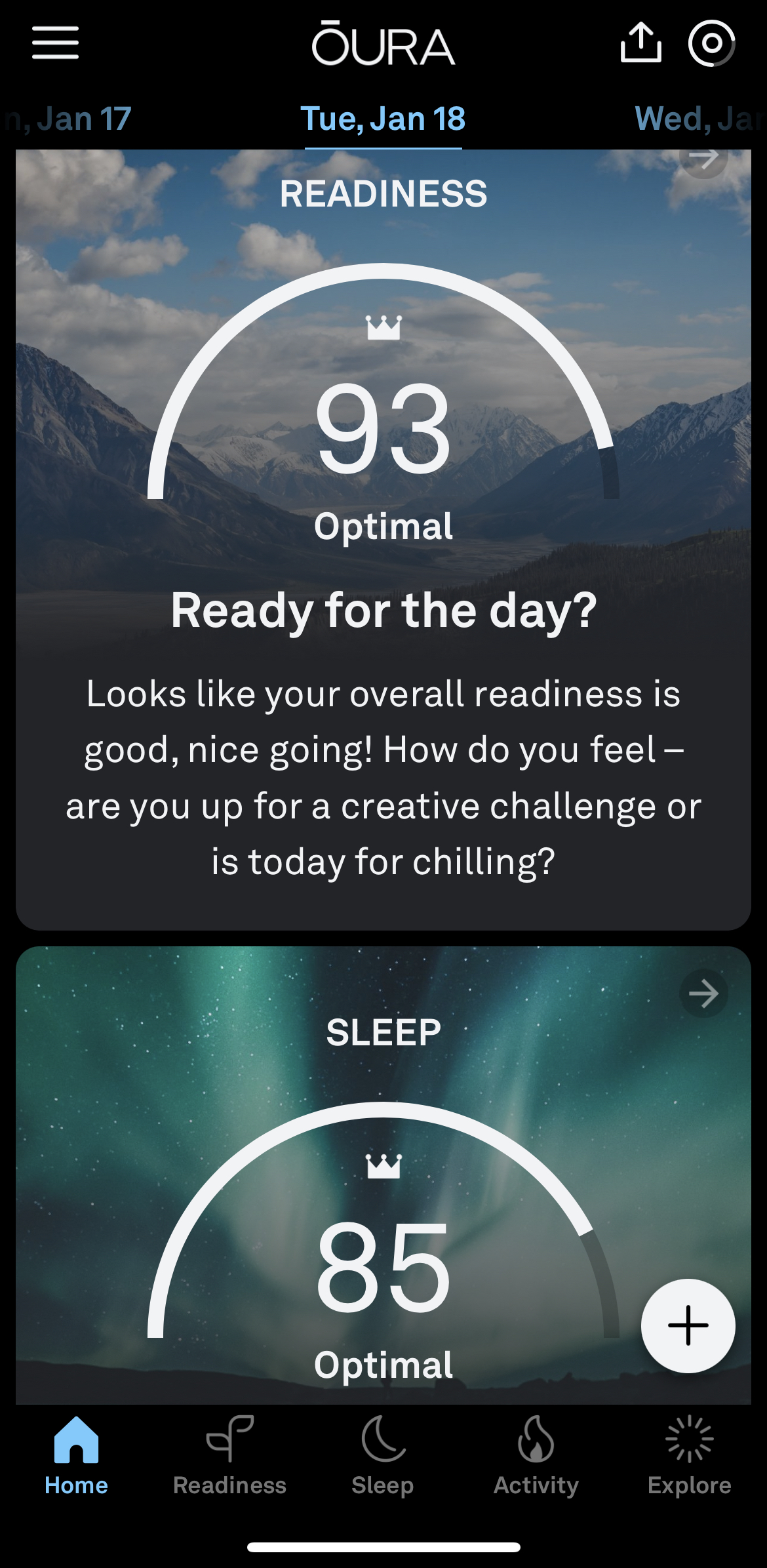 For example, if you've been burning the candle at both ends for a few days, your readiness score will decrease and your activity goal will likely shift downward to give you time to rest and recover. Or if your body temperature is elevated indicating a possible illness in the wings, Oura will suggest you go into Rest Mode which encourages less activity, more self care.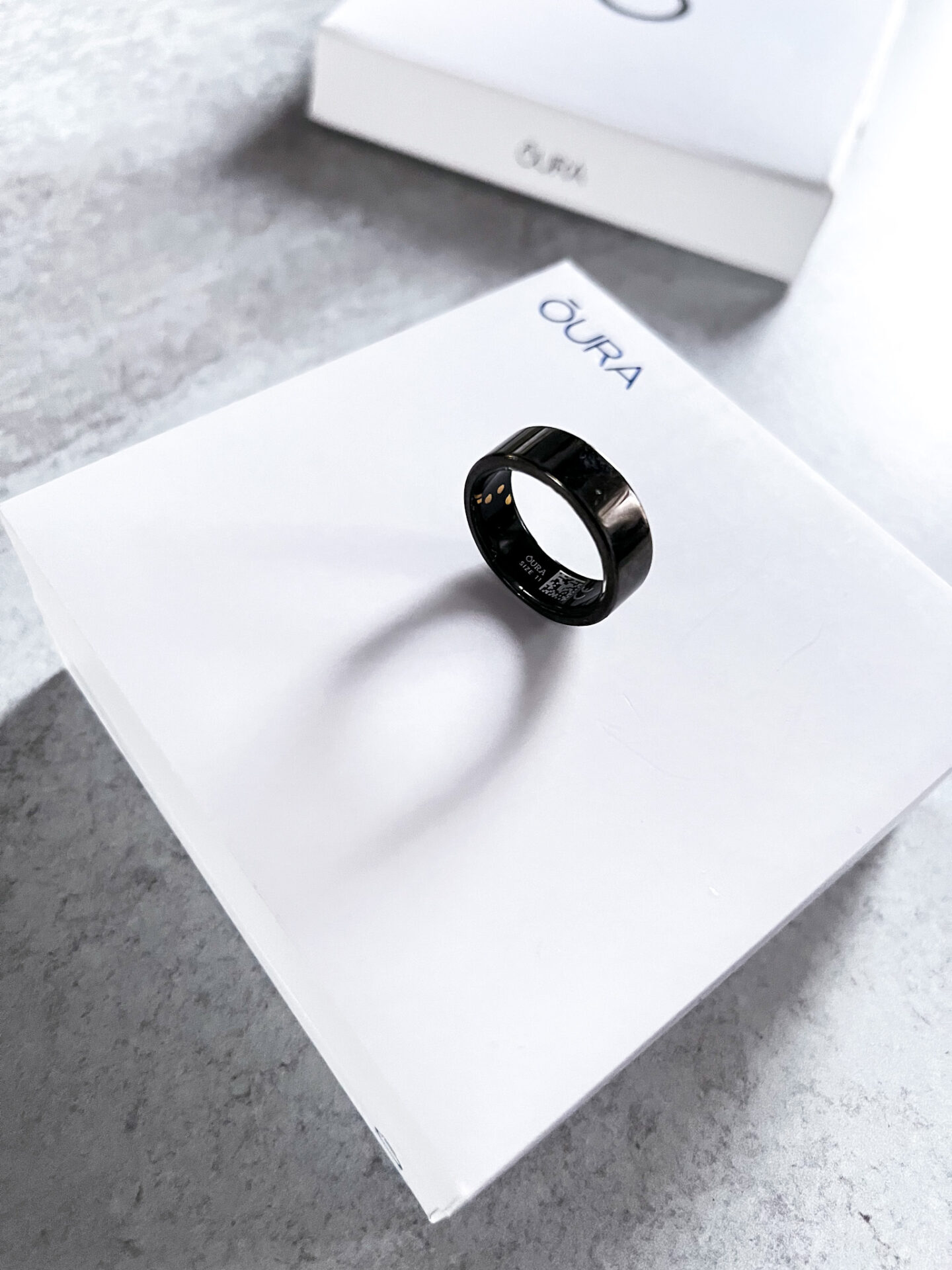 More Features. In addition to unparalleled sleep data and insights, the Oura ring also tracks your activity, steps, distance, calorie burn, workout heart rate, and inactive time giving you hourly nudges to move if you've been sitting too long. There are dozens of tags you can enter and track to see how morning sunlight affects your wellness, for example. Or how a sauna or Theragun session impacts your restfulness.
My favorite new feature is the daytime stress monitor. Updating at regular intervals, it gives me a crucial reminder to cool it sometimes.
Because your guy will need to be fitted for his ring, the Oura can't be too much of a surprise gift. But don't skip this step, it's crucial that the ring fit properly: snug enough for accuracy but not so snug that it hampers circulation. Follow the instructions and make sure he wears the sizers for the recommended number of days. You know how guys can be.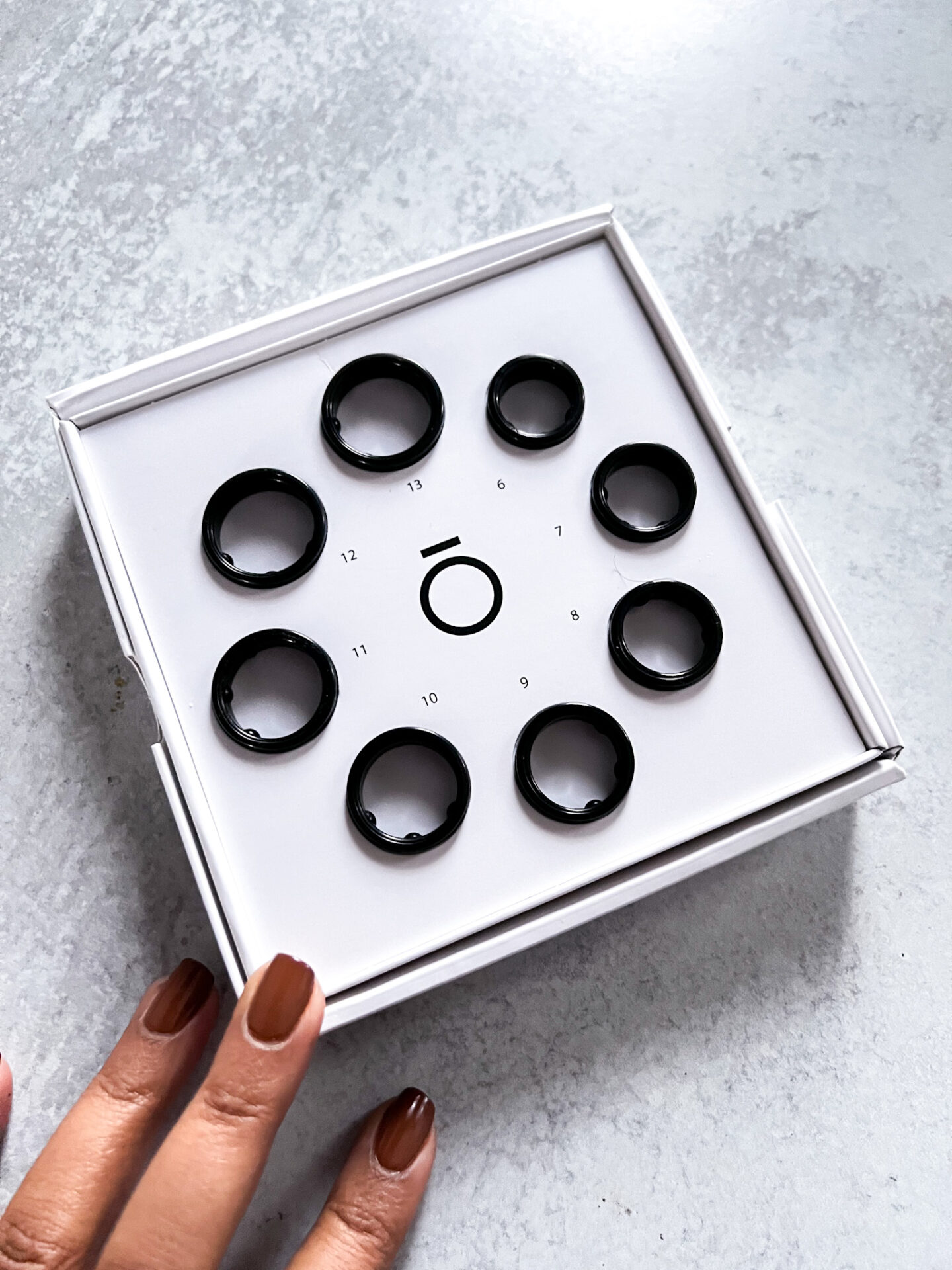 Oura Ring sizing kit
The ring is made of titanium, comes in two styles, and is available in six finishes: silver, black, stealth (a matte black), brushed titanium, gold, and rose gold.
---
Gifts for Men: Therabody Theragun Sense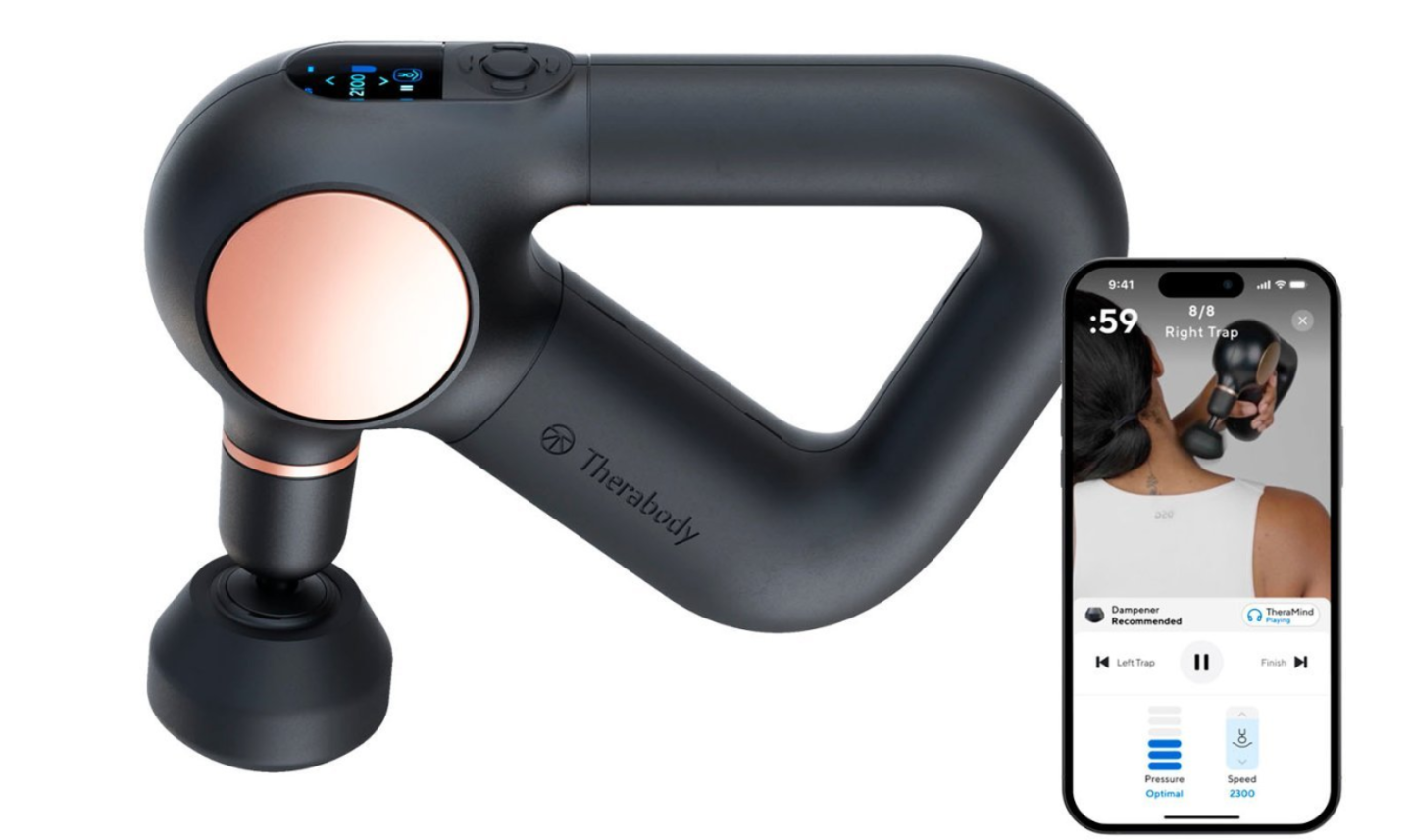 The gold standard in muscle recovery devices, Therabody has updated the uber popular Theragun with the Theragun Sense. What does it sense you wonder? Me too. Let's get into it.
The Theragun Sense adds wellness metrics like heart rate, vibration variability, guided breath work sessions, and demos for how to hold the device for the best effect. The app has also gotten an upgrade which is always nice. You can get enhanced personalized insights based on your biometrics.
Theragun benefits. Muscle recovery is imperative for pro, amateur, and recreational athletes alike. Unlike the pros though, the average guy doesn't have easy access to ice baths and massage therapists. Enter Theragun. Percussive massage therapy helps alleviate persistent pain, stress, and tension in the body and helps promote faster muscle recovery.
I have the Theragun Prime which is slightly less expensive, doesn't have the latest Sense technologies but still gets the job done. Trust.
---
Garmin Index S2 Smart Scale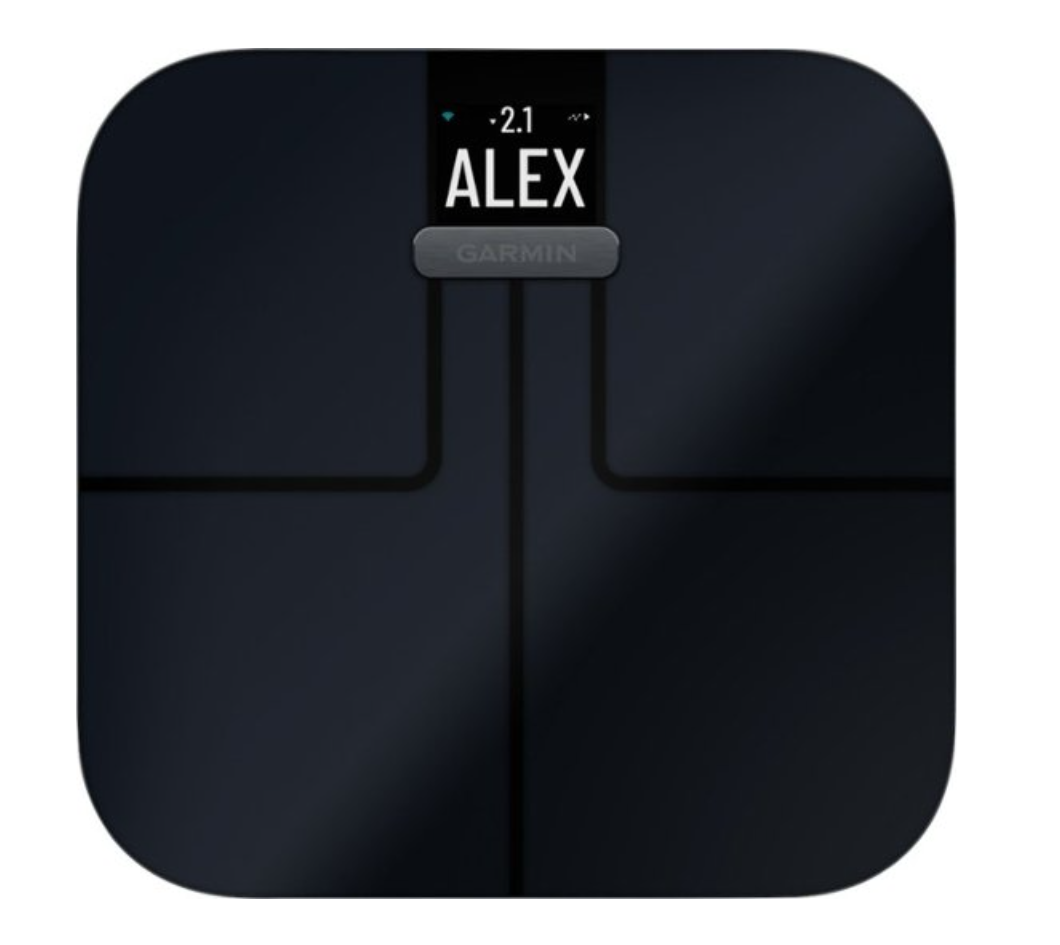 Not exactly a luxury gift idea, but the Garmin Index S2 Smart Scale is certainly an elevated basic. When more information is better, the Garmin really shines with weight trend tracking, bone mass, body fat percentage, and more. Give your guy a more complete picture of his health with the Index S2.
With the ability to create 16 user profiles, it's a gift for him that the whole family can use.
---
Gifts for Men: Canon EOS Rebel t7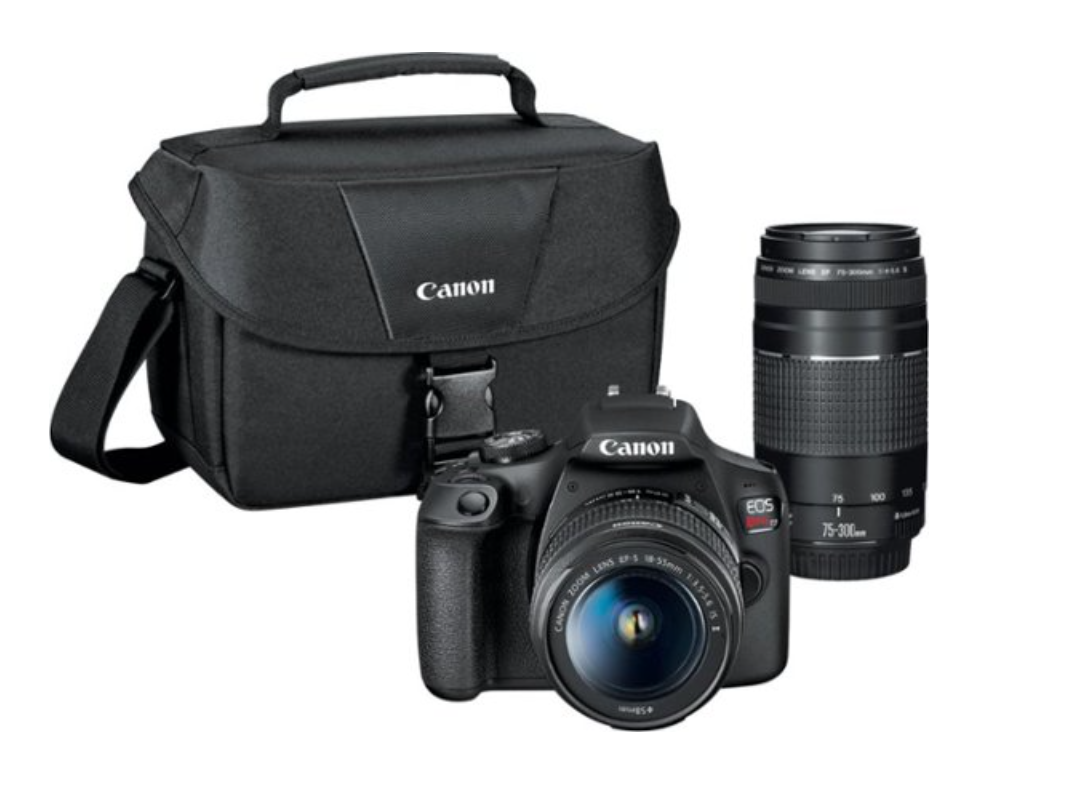 For your shutterbug or budding photographer/videographer, the Canon EOS Rebel t7 makes a great gift for him. Go a step further with this kit from Best Buy that includes a second 75-300mm zoom lens in addition to the standard 18-55mm zoom and a handy carrying case.
I'm a big fan of Canon with three cameras in my collection, the t3, t6i, and the mirrorless M50 with an assortment of prime lenses for good measure. When choosing from all the enticing gifts for men, you can't go wrong with a Canon camera!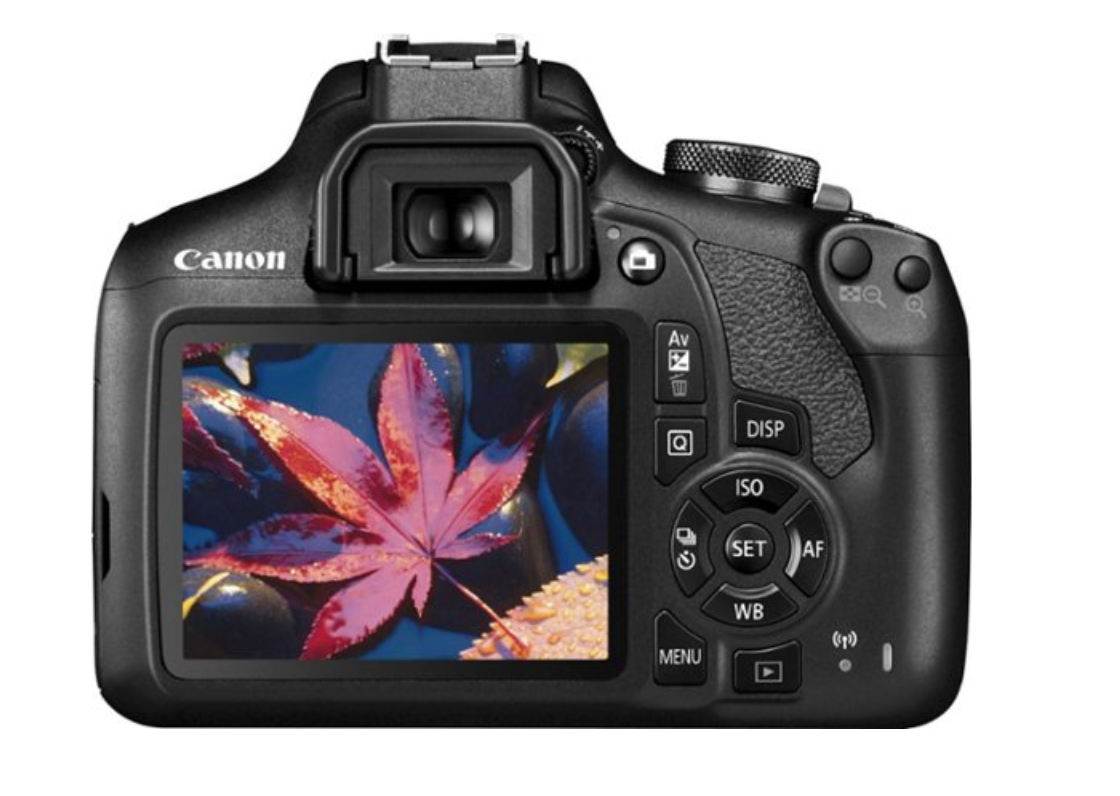 ---
Samsung Frame 4K QLED TV
Rounding out my list of gifts for men is the Samsung Frame TV. Now this one is definitely qualifies as a splurge gift for guys and everyone will love it!
We know how guys love their big screens but those behemoths are often an eyesore for the rest of us when not in use. Not with the Frame TV by Samsung! When not in use, the Frame displays gorgeous art work or photos of your choice making it an integral part of your decor and style. He gets a giant TV and you get something beautiful to behold when he's not parked in front of it. It's a win, win!
With various sizes from 43″ to 85″, each Frame TV offers 4K Ultra High Definition images, smart features, and voice assist.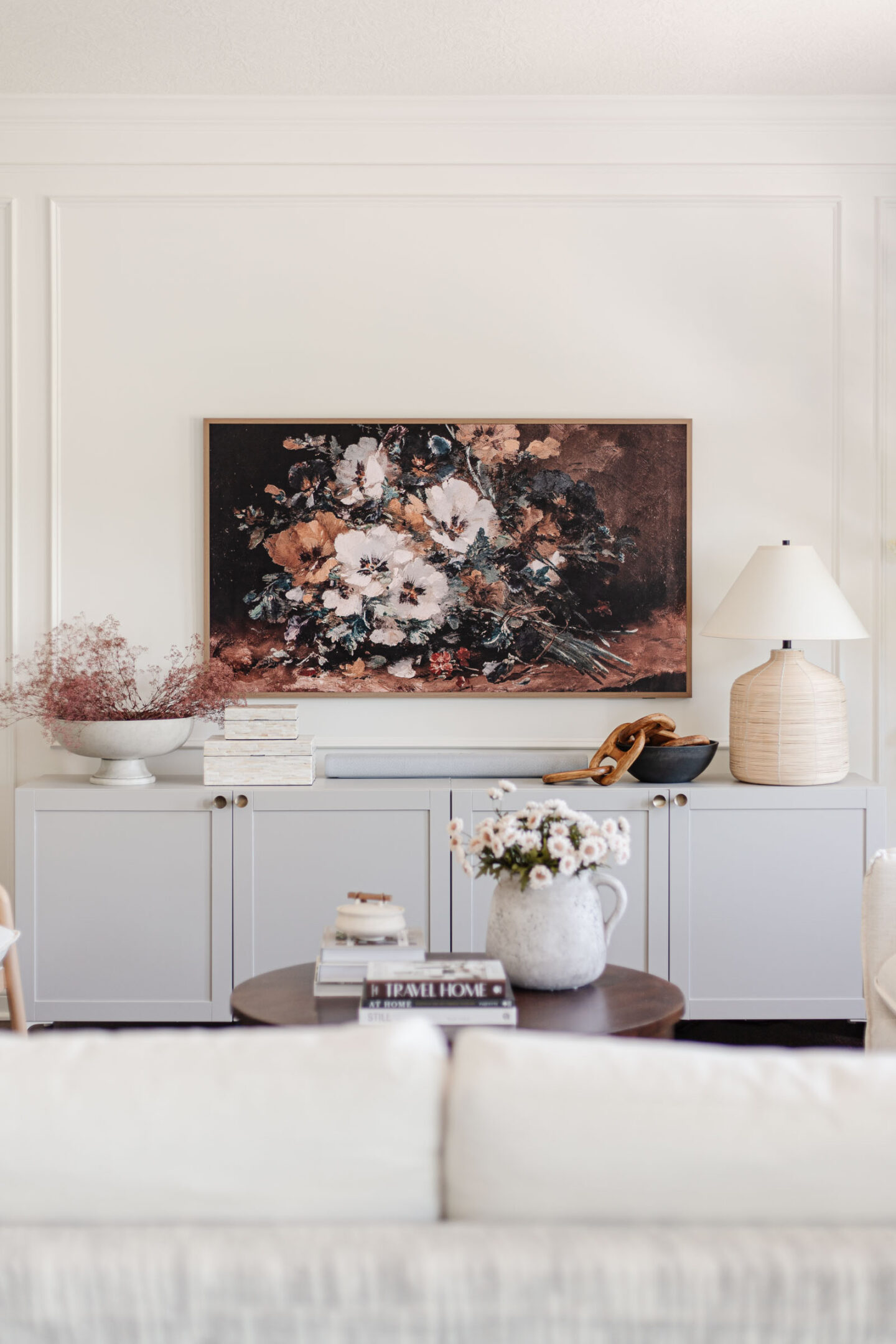 More Gift Guides: Hostess Gifts, Gifts for Beauty Lovers