Coffee brings me great joy. In fact, on most days I'm lost without it. Naturally, when I hopped across the ocean to Kauai this summer, I absolutely had to take a tour of the Kauai Coffee Company. I needed to experience my Morning Joe's origin story if you will.
So, I toured and I tasted and then promptly proceeded to buy all the coffee I could carry. Yes, I'm obsessive. But if you've ever tasted 100% Kona Hawaiian coffee, you will know why. I regret nothing!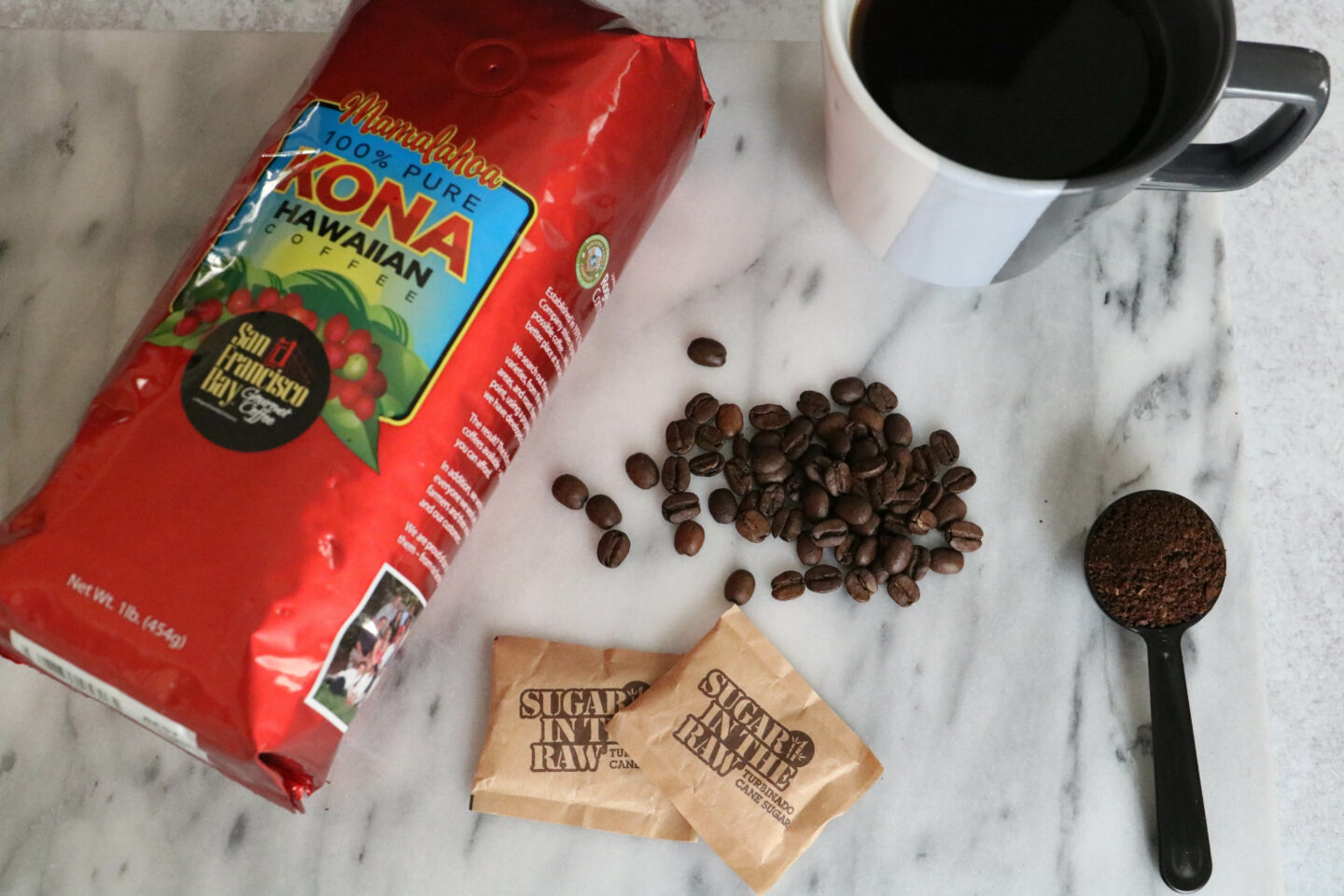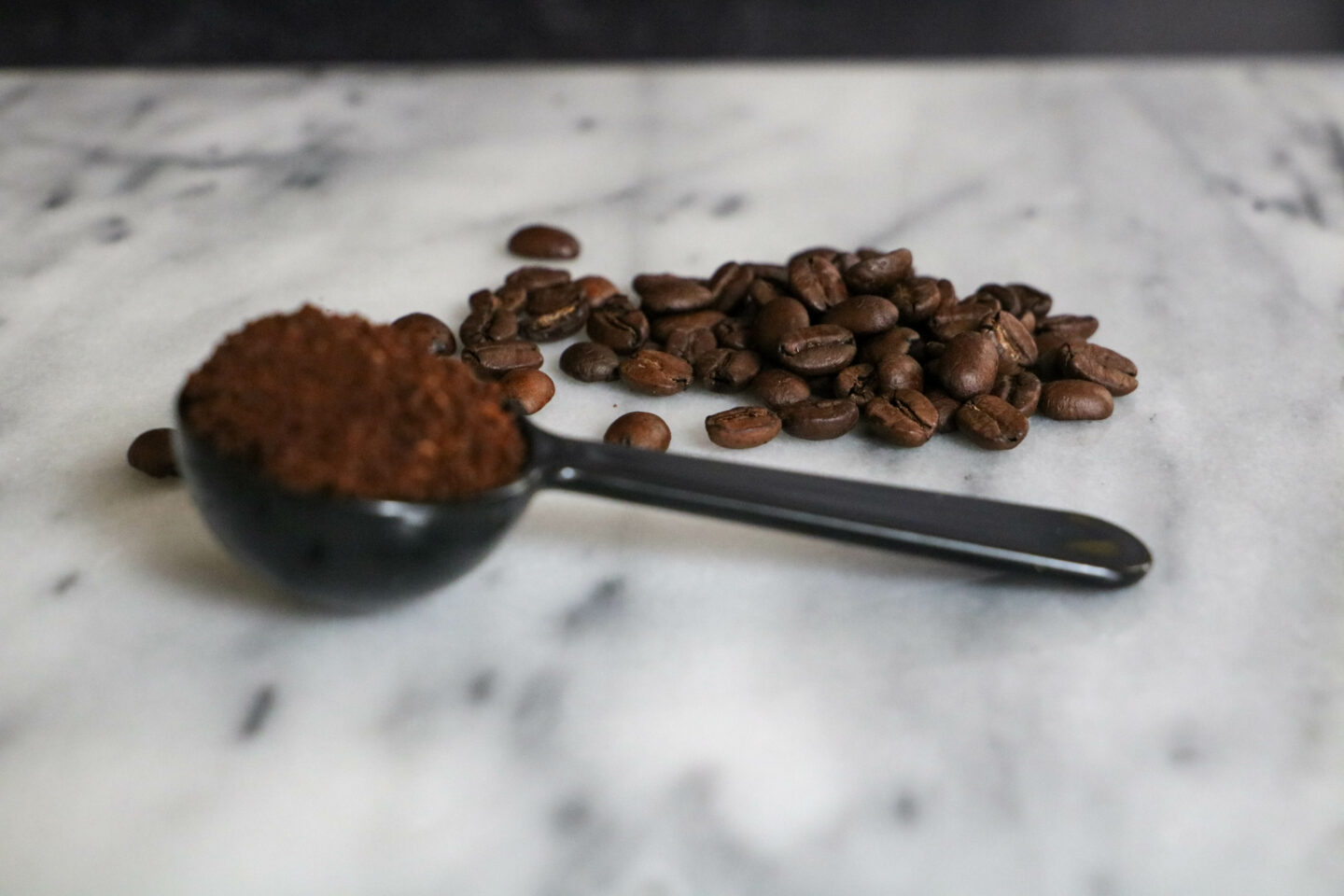 I bought a few 24-ounce bags of the Single Origin Estate Grown Medium Roast and several pounds of the Mamalahoa Kona (pictured above). This particular brand of Kona is not produced by Kauai Coffee however, their Single Origin Estate is delicious as well. Not as full-bodied as the Kona, but it's perfect for easy morning sipping.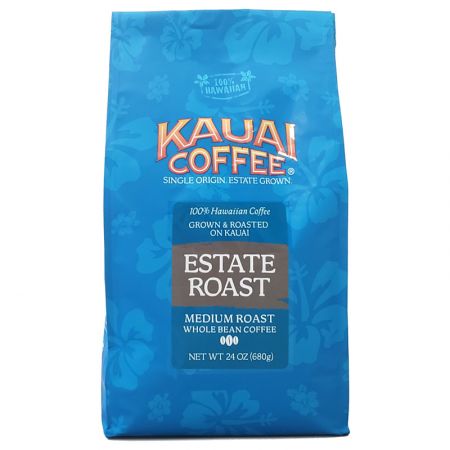 Kauai Coffee Company Walking Tour
To start off, I'm embarrassed to say that as much as I love coffee, I had no idea what a coffee tree looked like or how much coffee a single tree produces. But let the learning begin!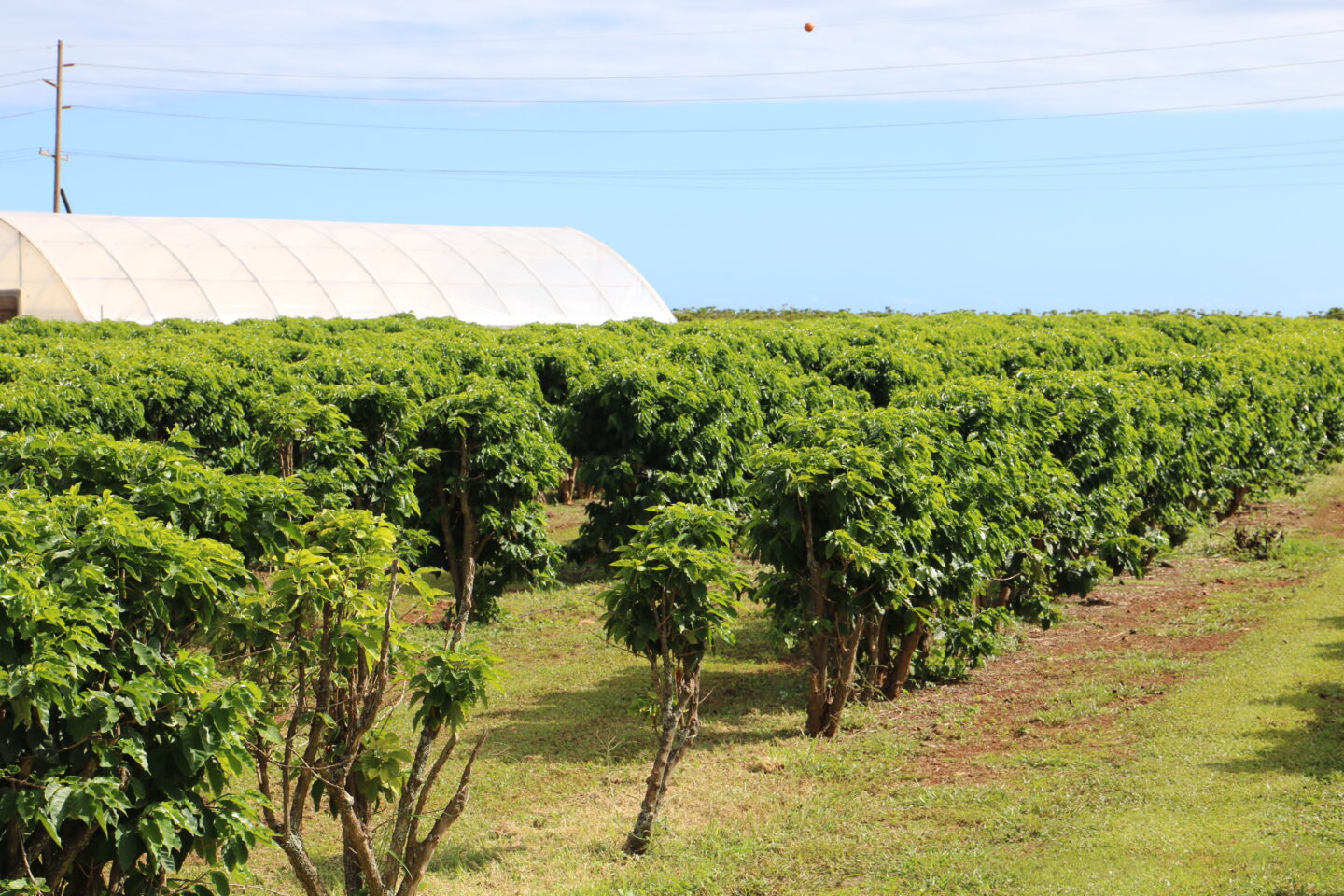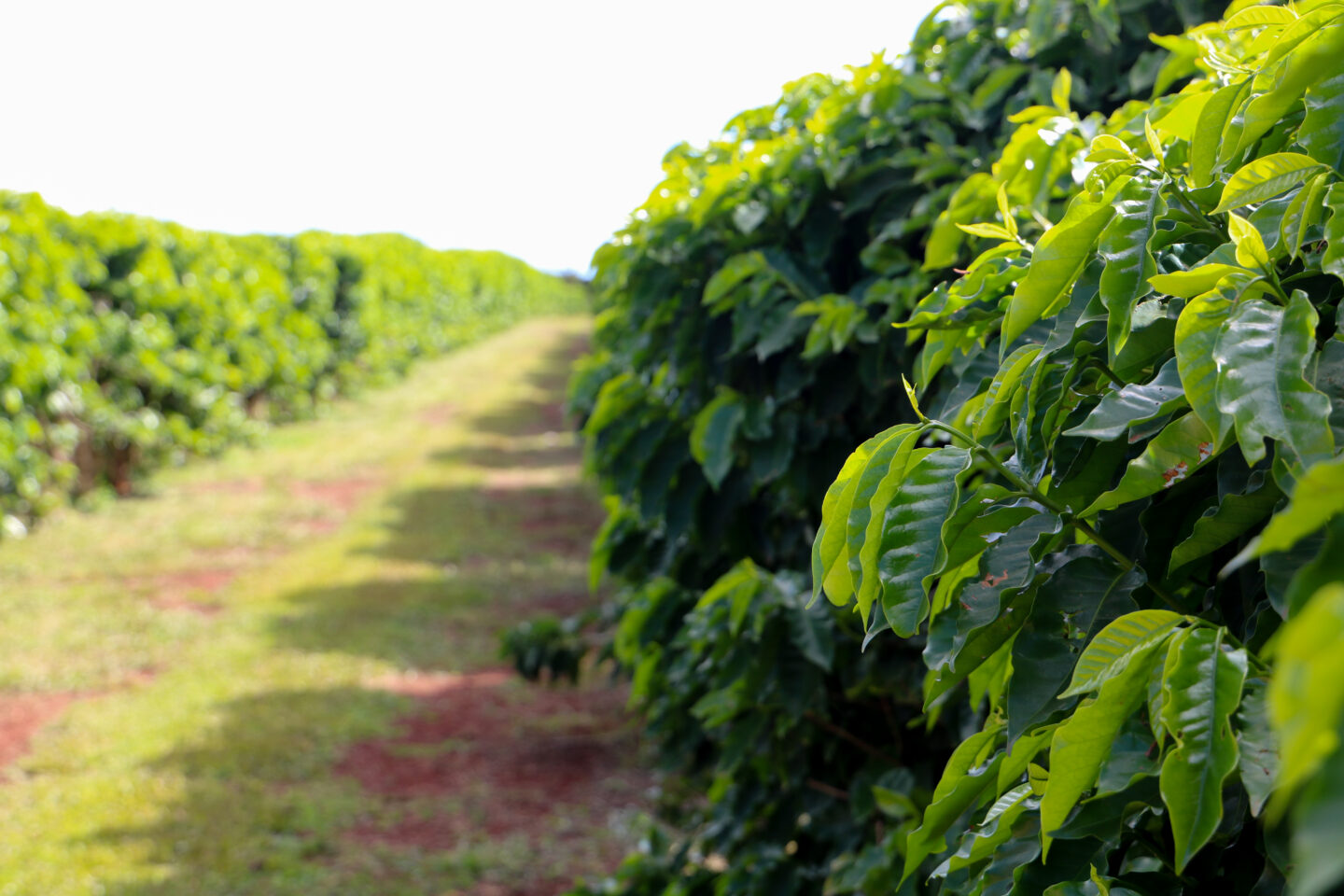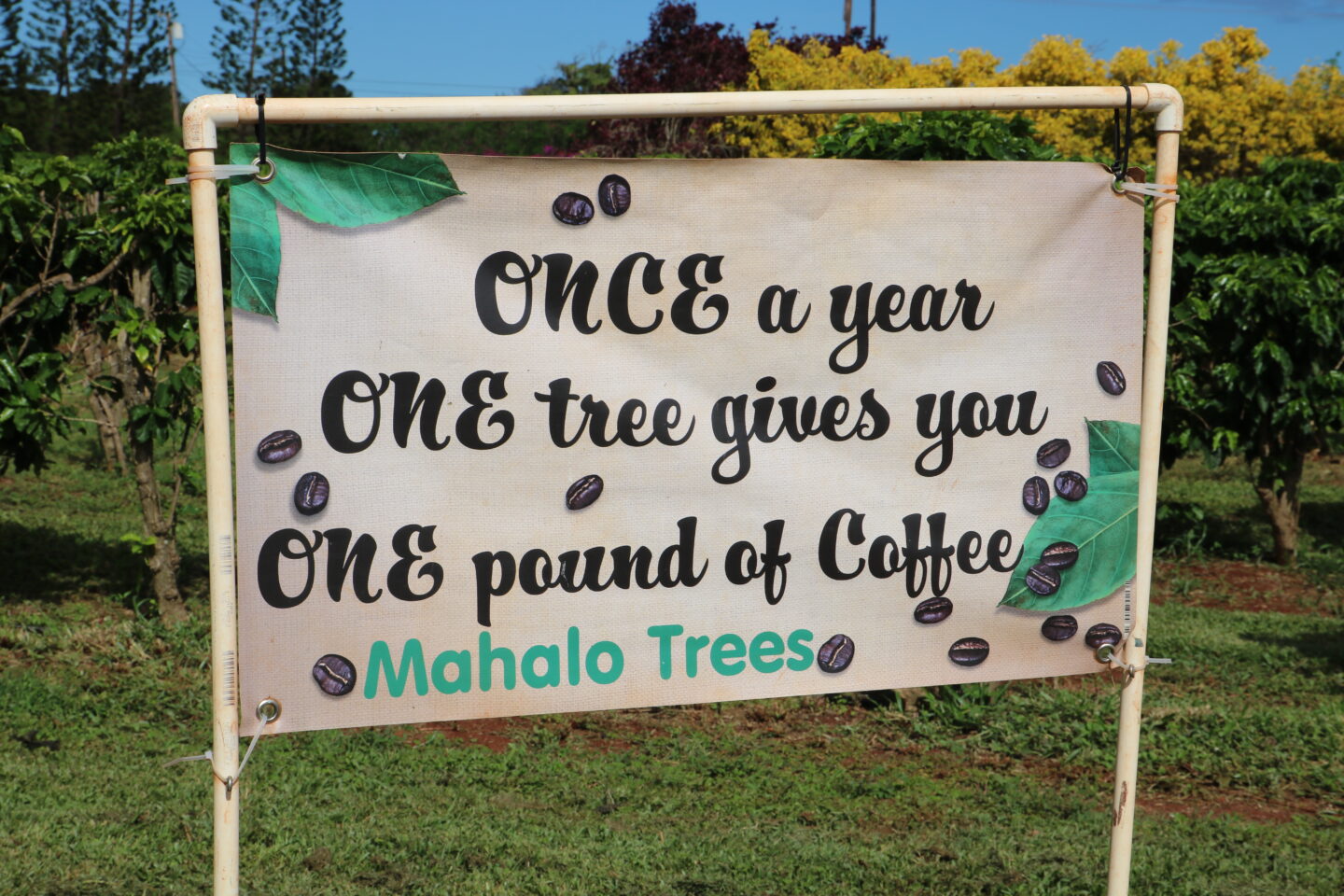 Our tour guide was incredible! She had a deep love for Kauai and a passion for its people and products that was infectious. She encouraged us to come back in the spring when the trees would be in bloom. I'm working on it!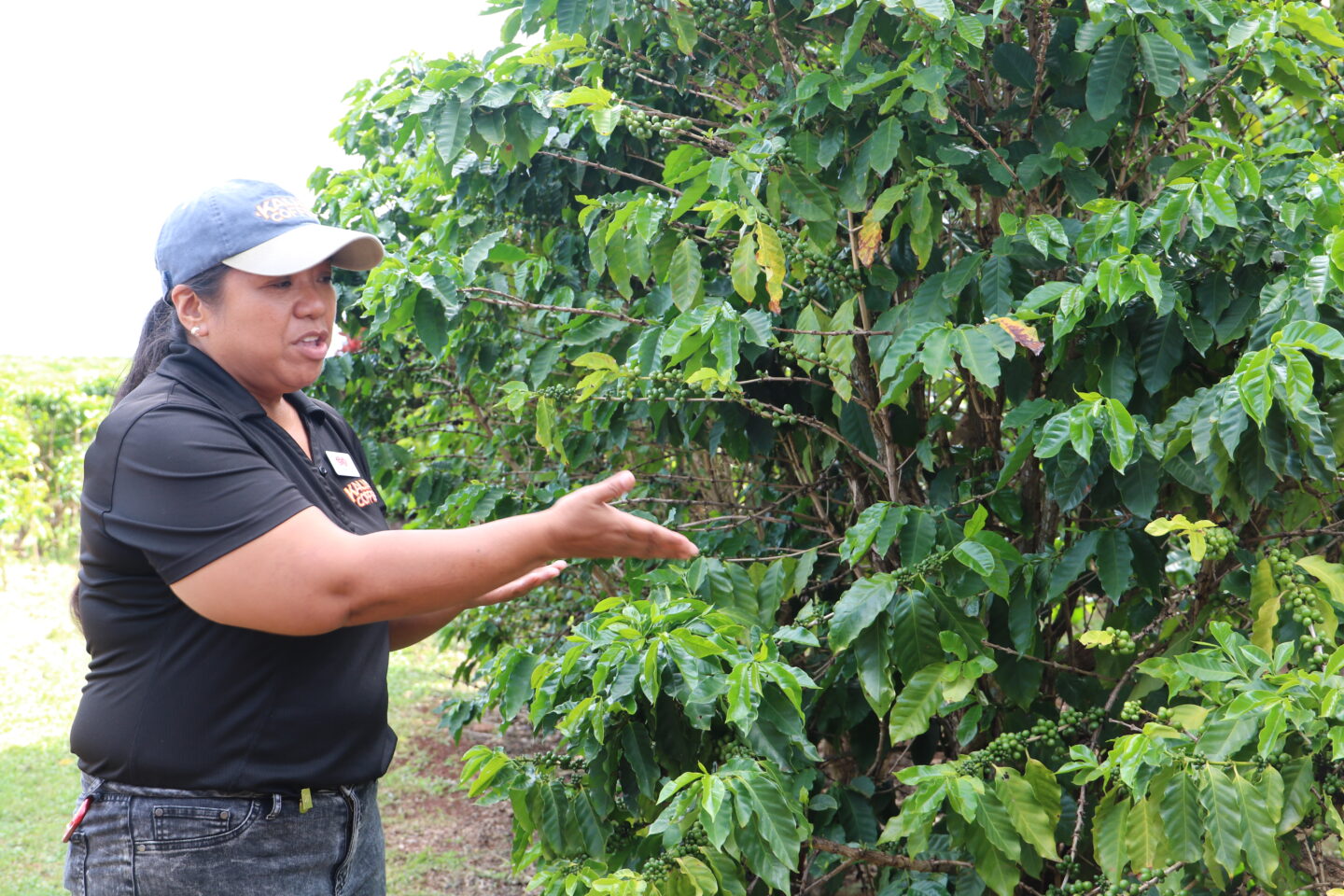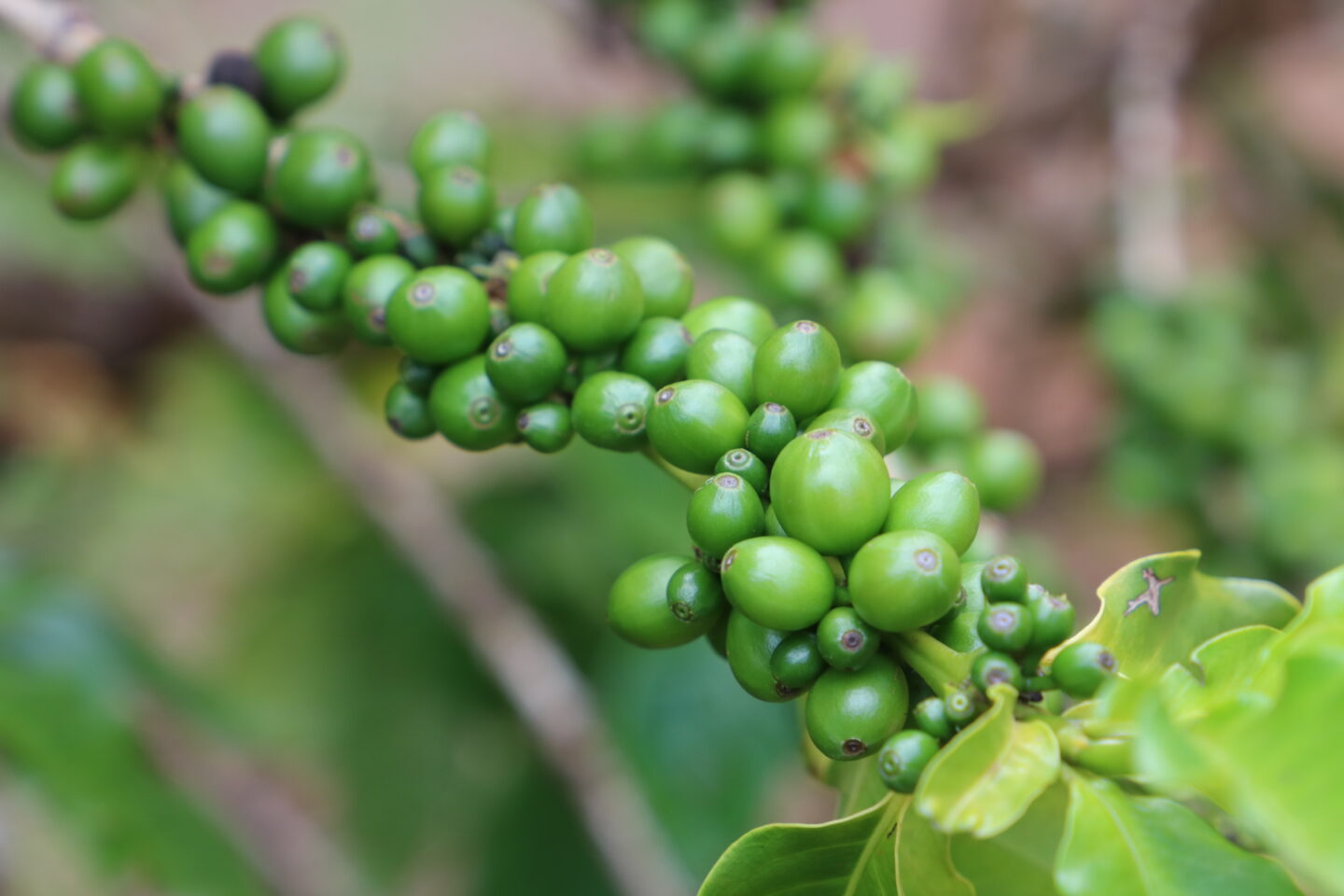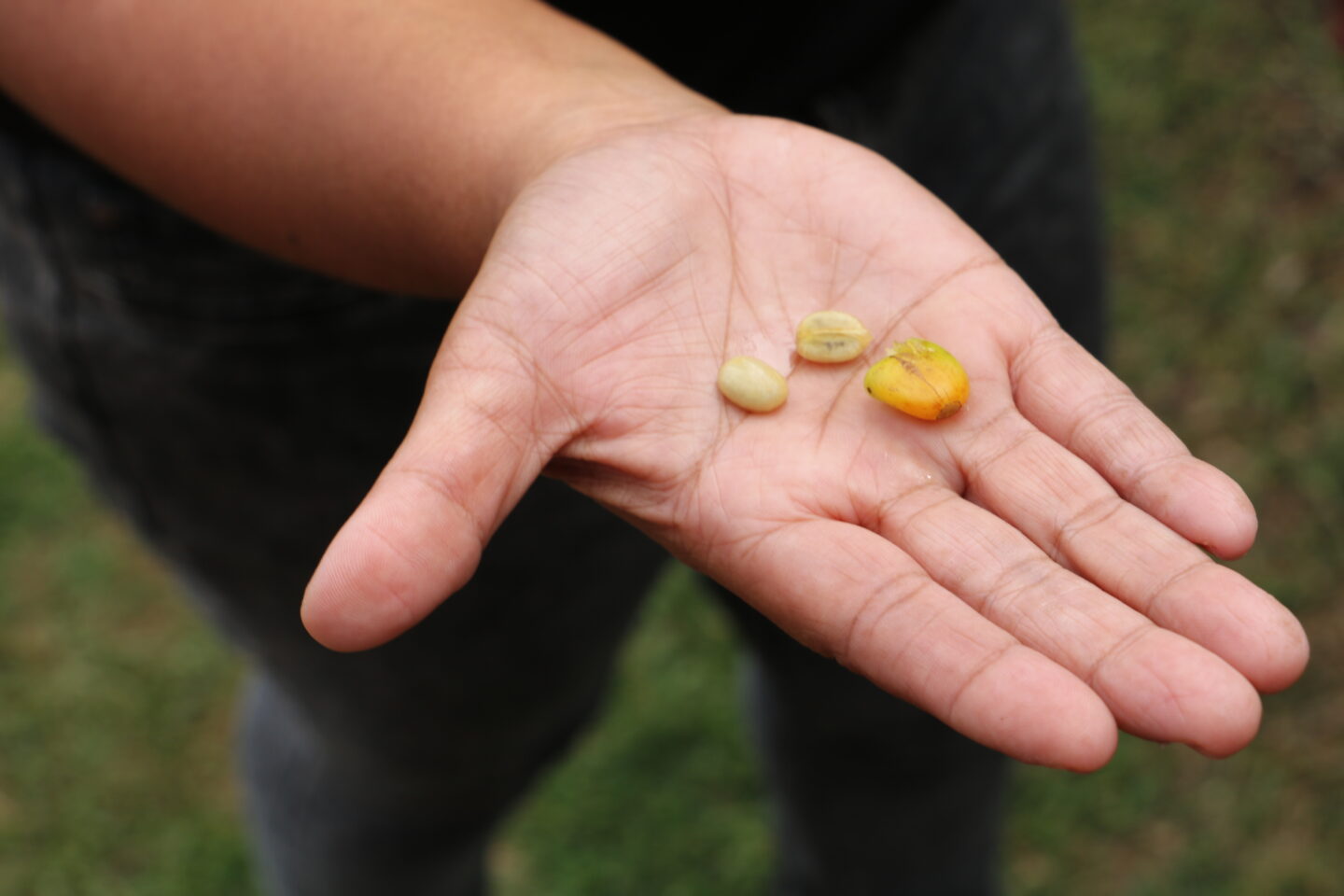 Kauai Coffee Varietals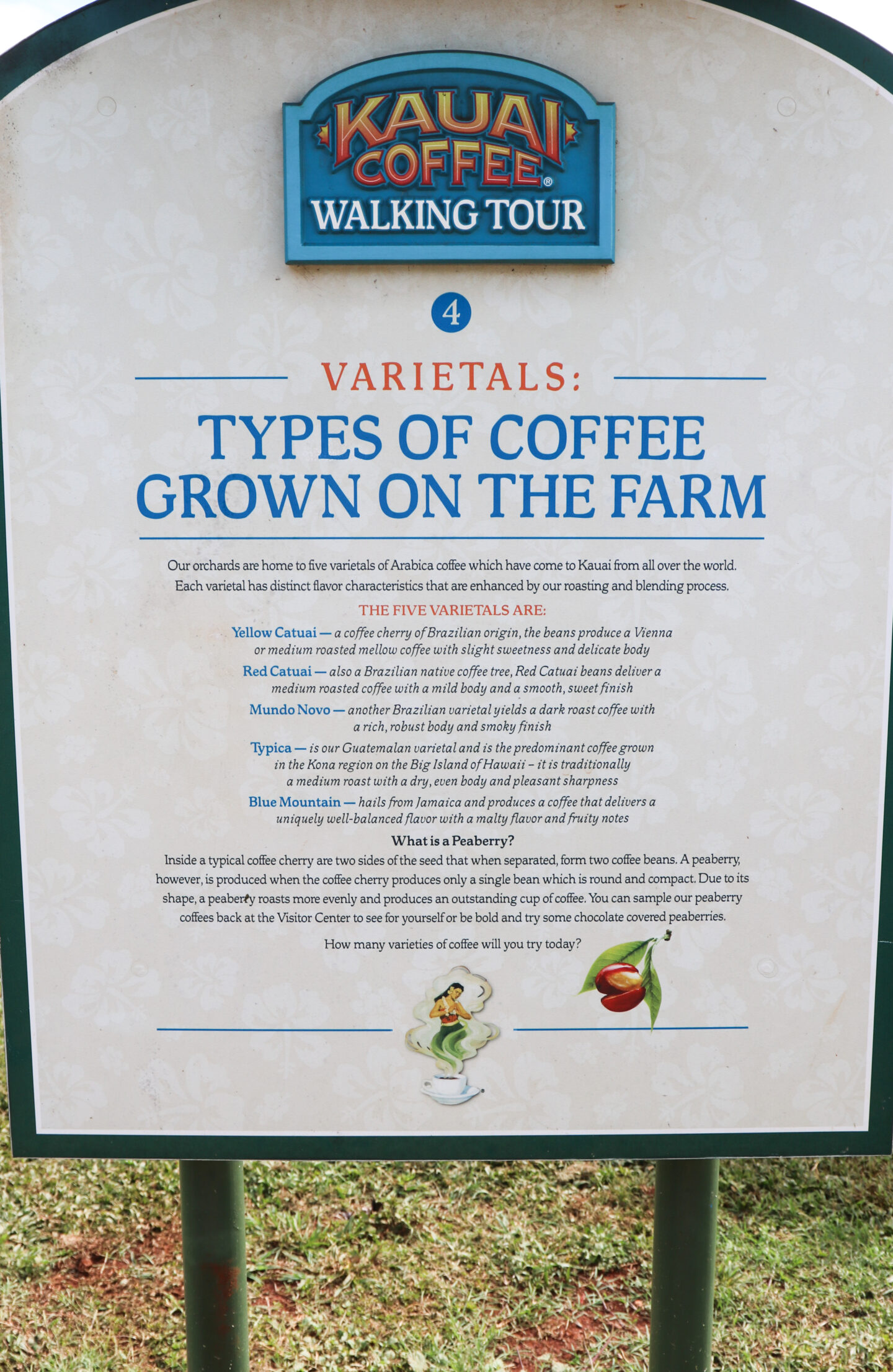 Kauai Coffee grows five different varietals of coffee on their 3100-acre farm. They grow three beans from Brazil, one from Guatemala, and one from Jamaica.
With over four million coffee trees, they are the largest coffee grower in the United States.
Brazilian Varietals
Yellow Catuai. A medium roast, mellow coffee with a slight sweetness and delicate body.
Red Catuai. A medium roast with a mild body and a smooth, sweet finish.
Mundo Novo. A dark roast with robust body and smoky finish.
Guatemalan Varietal
Tyipca. Grown in the Kona region on the Big Island, it is a medium roast with a dry, even body and pleasant sharpness.
Jamaican Varietal
Blue Mountain. Hailing from the island of Jamaica, this bean produces a uniquely well-balanced malty flavor with fruity notes.
From The Tree to Your Cup
Once upon a time, coffee was picked by hand. Now, we have the magical, mystical coffee harvester! Driven by a human, the harvester travels over and through the trees shaking the ripe beans from the vine. The trees are kept at a precise height to accommodate the harvester.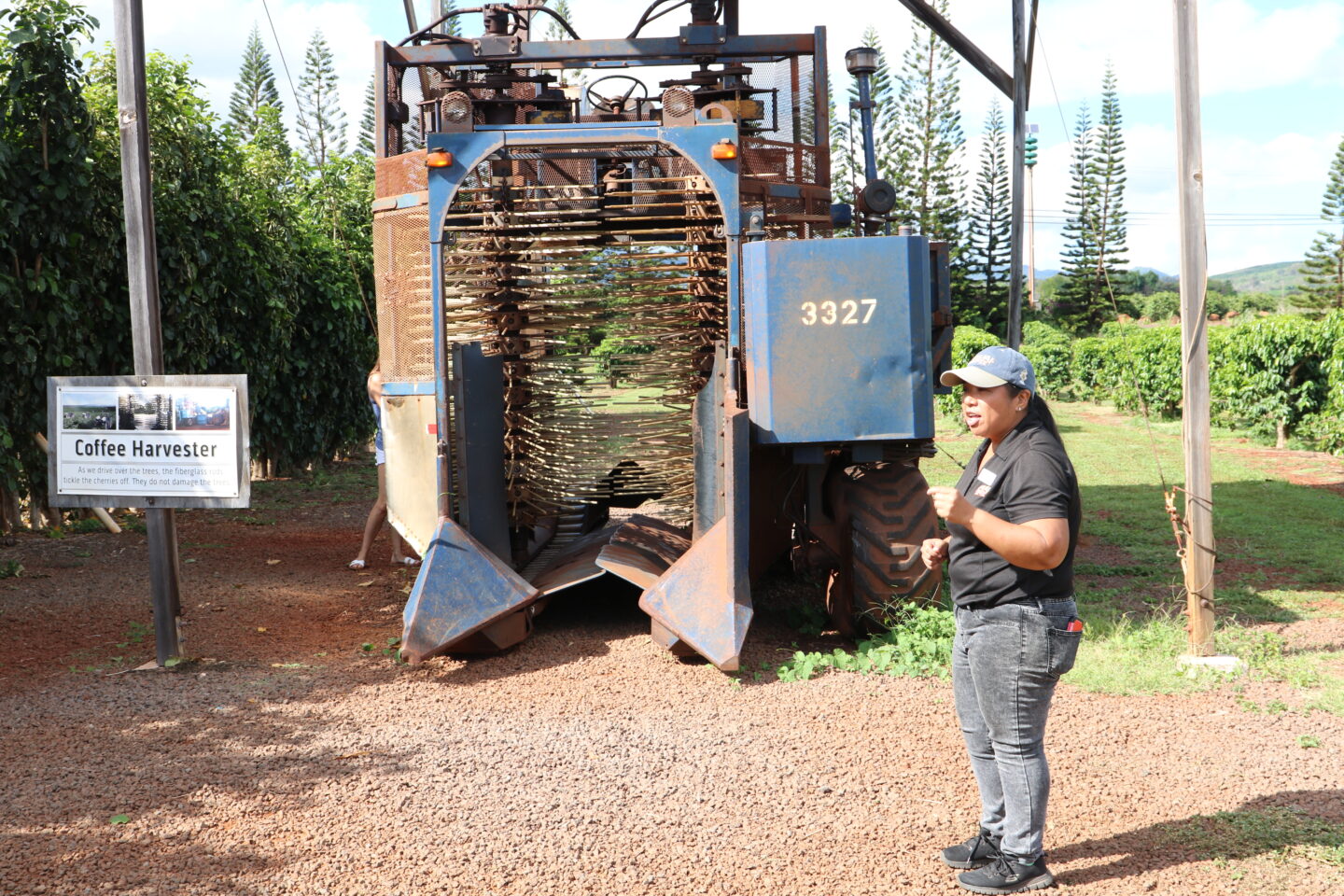 The mechanism looks so cool!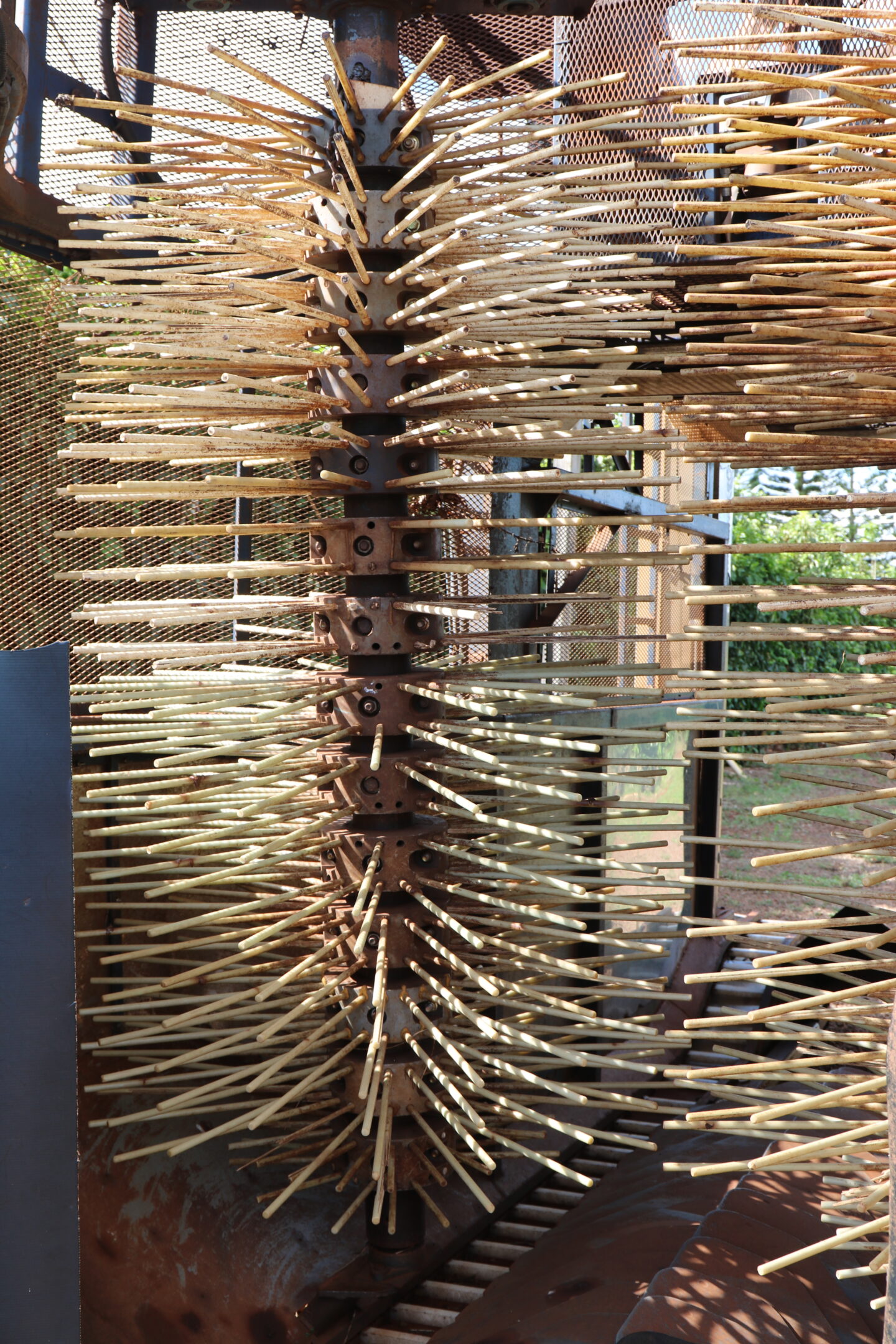 Then comes the drying of the beans. How's this for solar powered energy!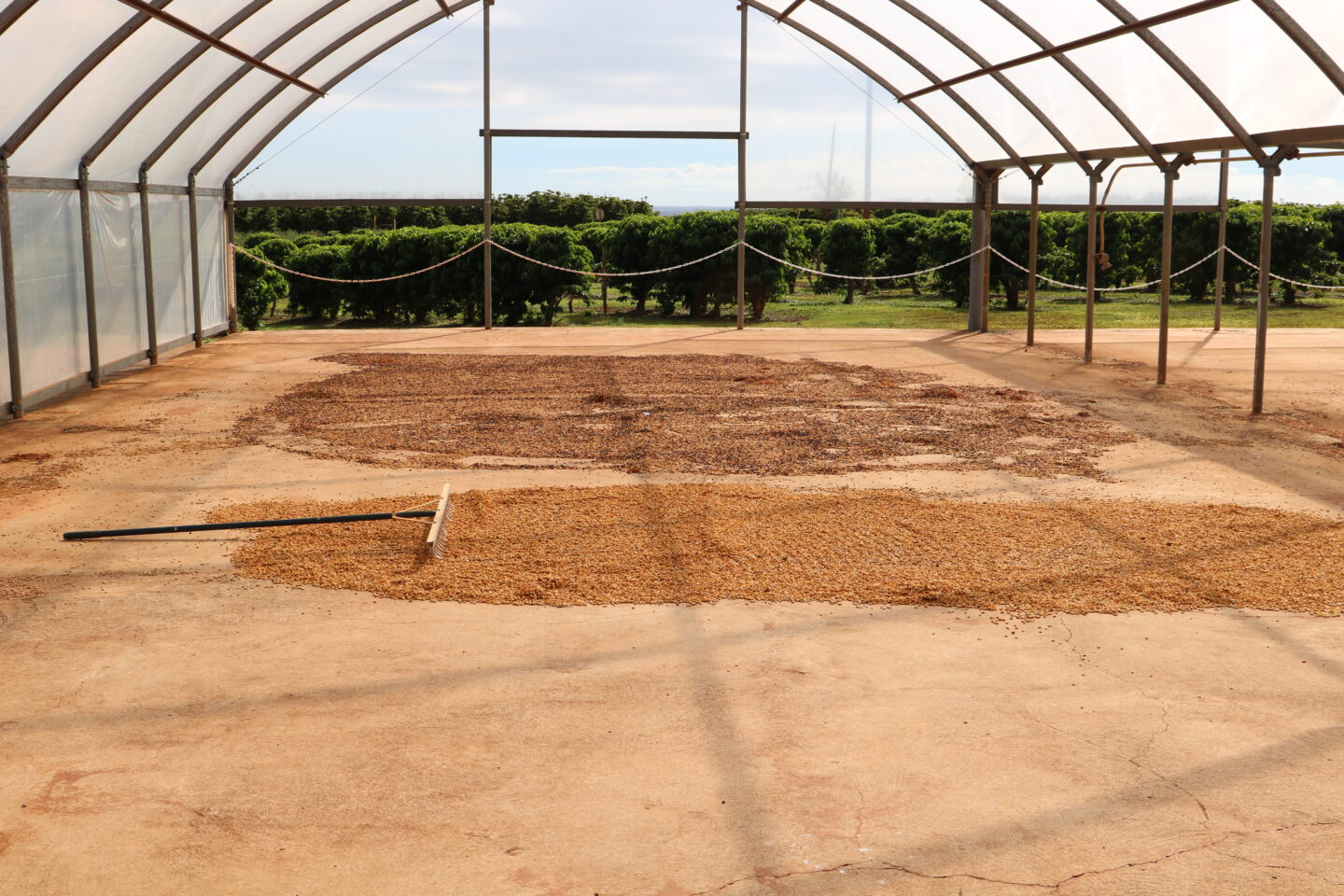 Storing Your Coffee At Home
One of the big lessons for the day was to never store your coffee in the refrigerator. Many on our tour were surprised to learn that coffee should be stored in the pantry. Why? Because coffee is a natural deodorizer and will absorb all the uh, fragrances in your refrigerator.
I'll say I never did store coffee in the fridge but mainly because coffee doesn't have time to go in the fridge at my house.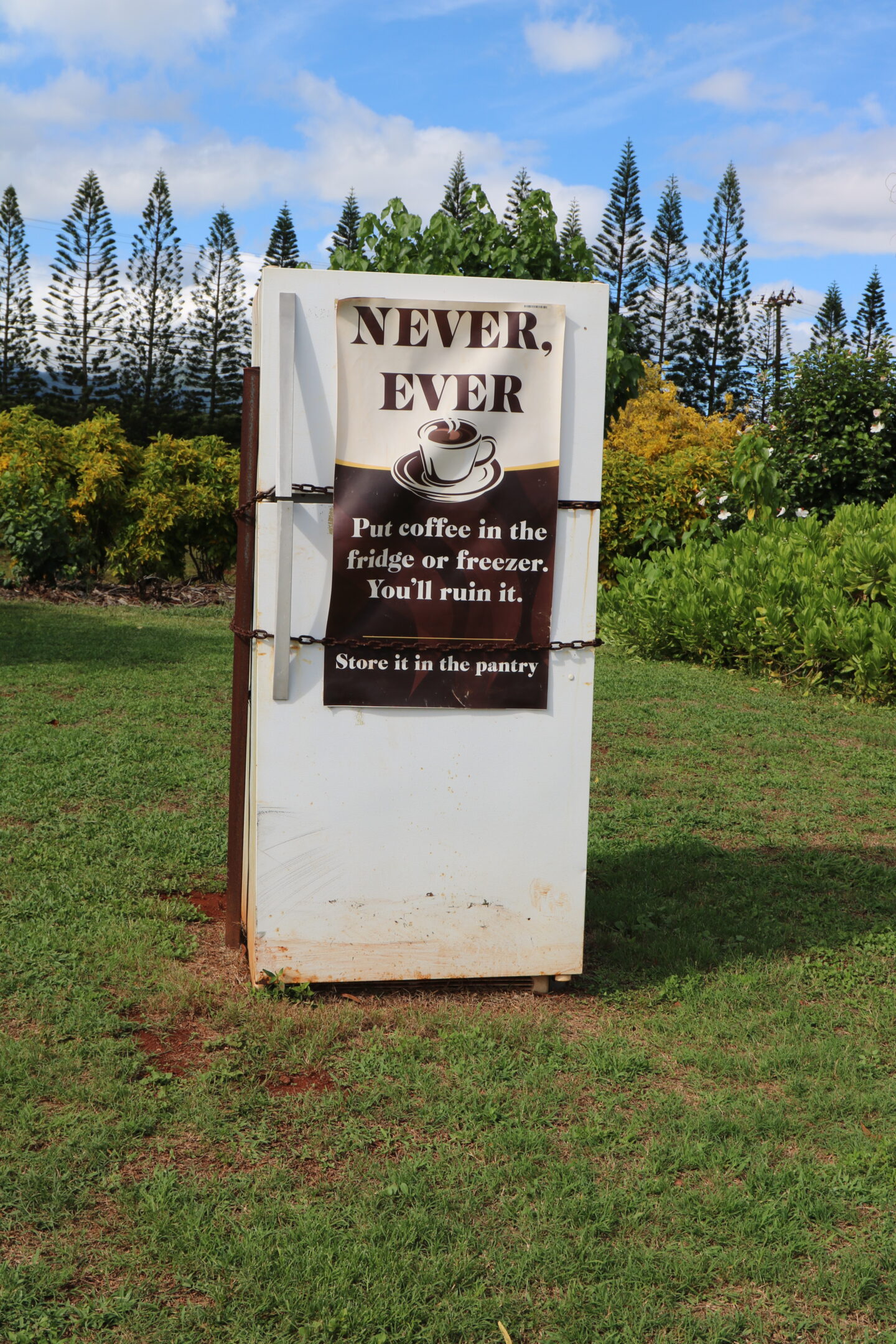 And so ended my walking tour of the Kauai Coffee Company! If you're ever on the island, this tour is a must-do! In the meantime, drink up!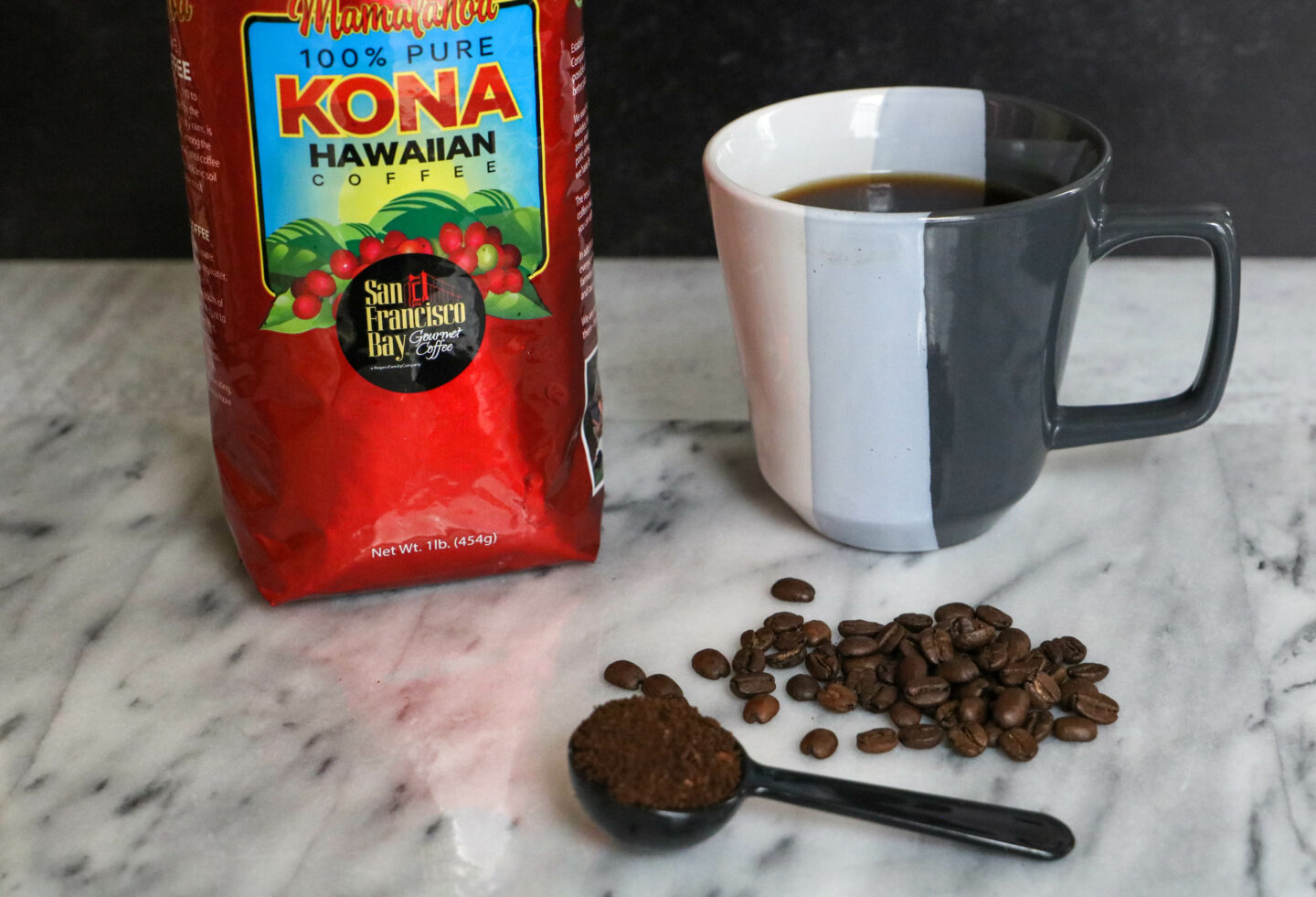 ---
Shop Coffee Accessories
---
Next Up!