I haven't played with dolls for years and I suspect you haven't either but when Mattel introduces new Barbie dolls in various shapes, sizes, skin tones and hair textures, attention must be paid. The new collection which includes the 2016 Barbie Fashionistas Line contain dolls with 4 body types, 7 skin tones, 22 eye colors and 24 hairstyles. The original Barbie will be joined by Curvy, Petite and Tall, all fashionable with a boatload of clothing and accessories options.
Why The New Barbie Dolls Are Important
Over the course of Barbie's 57-year history, much criticism has been leveled at her appearance. From her impossibly long neck and whittled waist to her white skin, blond hair and blue eyes, Barbie was touted as the ultimate in feminine beauty and appeal. A 'standard' by which all humans would fall short but some could, ostensibly, almost achieve. With lots of bleach, near starvation and plastic surgery of course.
Barbie's body is an anatomical impossibility. Her neck is too long and thin to support the weight of her giant head, her tiny wrists and arms won't allow her to lift anything and her feet are too small to walk on. One of the earliest versions of the doll, Slumber Party Barbie, came with a 'How to Lose Weight' book with the words 'Don't Eat' inscribed as the only instruction. Yeah.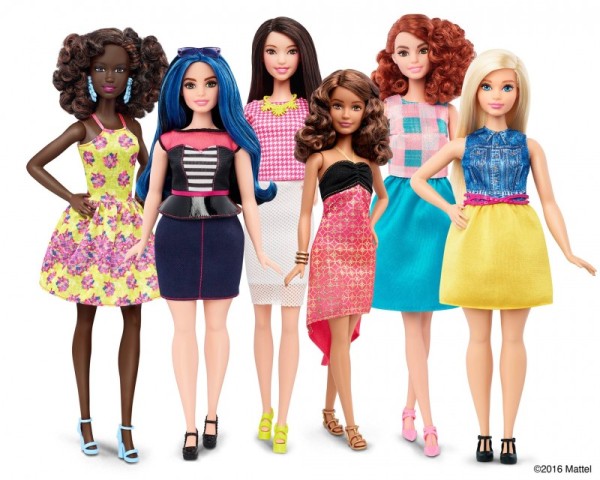 Fast forward to 2016 and Mattel is introducing three new Barbie body types that will join the original: Curvy, Petite and Tall. Undoubtedly driven by Barbie's lagging sales and her growing lack of influence among young girls, the changes still represent and reflect a major cultural shift in the definition of beauty and who is included among 'the beautiful.'
The New Barbie Dolls: Curvy, Petite and Tall join the Original
With new body types, skin tones, hair colors and hair textures to choose from, the new Barbie dolls are offering young girls a greater chance to see themselves reflected in their dolls. I never owned a Barbie. Apparently, my mother refused to buy one but I did play with my niece's doll and the Barbie Beach House and Ken, of course. I remember longing for silky, flowing hair and the carefree beach lifestyle that was worlds away from my Brooklyn upbringing. Did I see myself as Barbie? No. Did I see myself as being like Barbie? Absolutely. With the introduction of the new dolls, more little girls will get to see themselves as Barbie and there's no telling what psychological changes this will effect.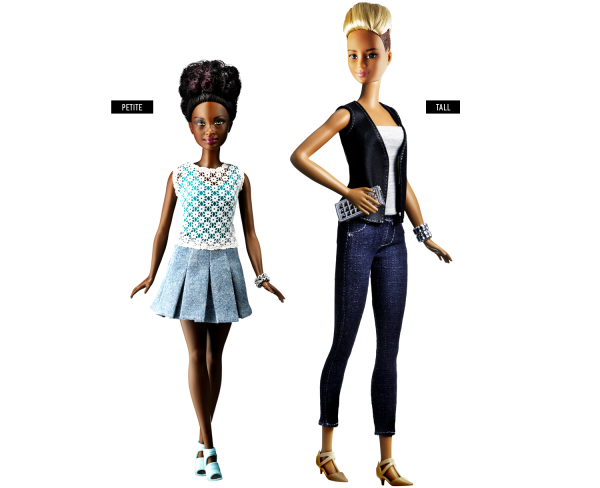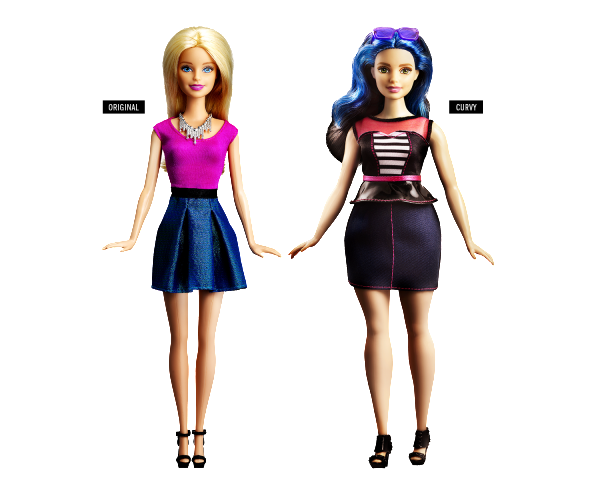 Body shaming, whether skinny or fat, is rampant in our culture and the resultant expectations for achievement and perceived value based on one's looks has far-reaching implications. As one of the little girls in the video below says, 'it's important for Barbies to look different.'
If you'd like to read more about how all this came to be, Time published an in-depth look at the Evolution of Barbie with excerpts from mom and kid focus groups, doll designers and Mattel execs.
What's next for Barbie?
The Spy Squad is available now and over the course of this year, Mattel will release more iterations of Barbie with expanded career options and accessories. The Fashionistas Line is available for pre-order and if you want one, I'd suggest getting on that right away. Visit Mattel to shop for the New Barbie.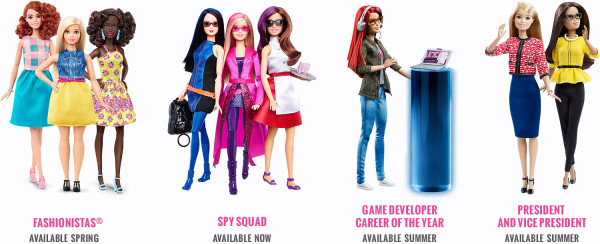 What do you think? Are you more likely to buy one of the new Barbie dolls for the little girl in your life? Do you think this shift will have a real impact on how girls see themselves and their beauty? Sound off in the comments folks, I'm dying to hear what you think!