When I was growing up, one of my most treasured family traditions was all the kids piling into my mom's car and driving around searching for the best Christmas light decorations. There was one block that was our all-time favorite because every house on the street participated in an all-out decorating competition. People would travel from all five boroughs to walk down this street that had every square inch decorated with flying sleds with Santa and his reindeer, nativity scenes, snowflakes, toy soldiers and EVERYTHING. All the trees were ablaze in white light and it was the most magical experience of my year.
That block is no longer lit up like it was when I was a kid but these images of a house and tree-lined street in Dyker Heights remind me of it.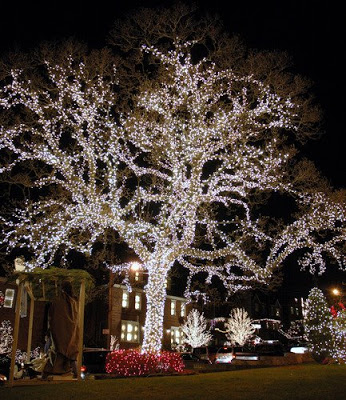 And these two are representative of some of my favorite Christmas decorations now that I'm all grown up. Well, sort of.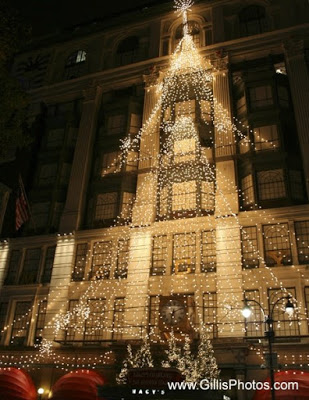 Macy's Herald Square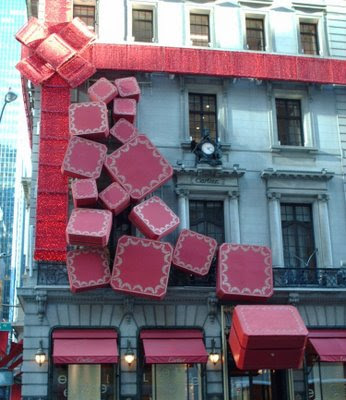 Cartier, Fifth Avenue
Merry Christmas and Happy Holidays everyone!!