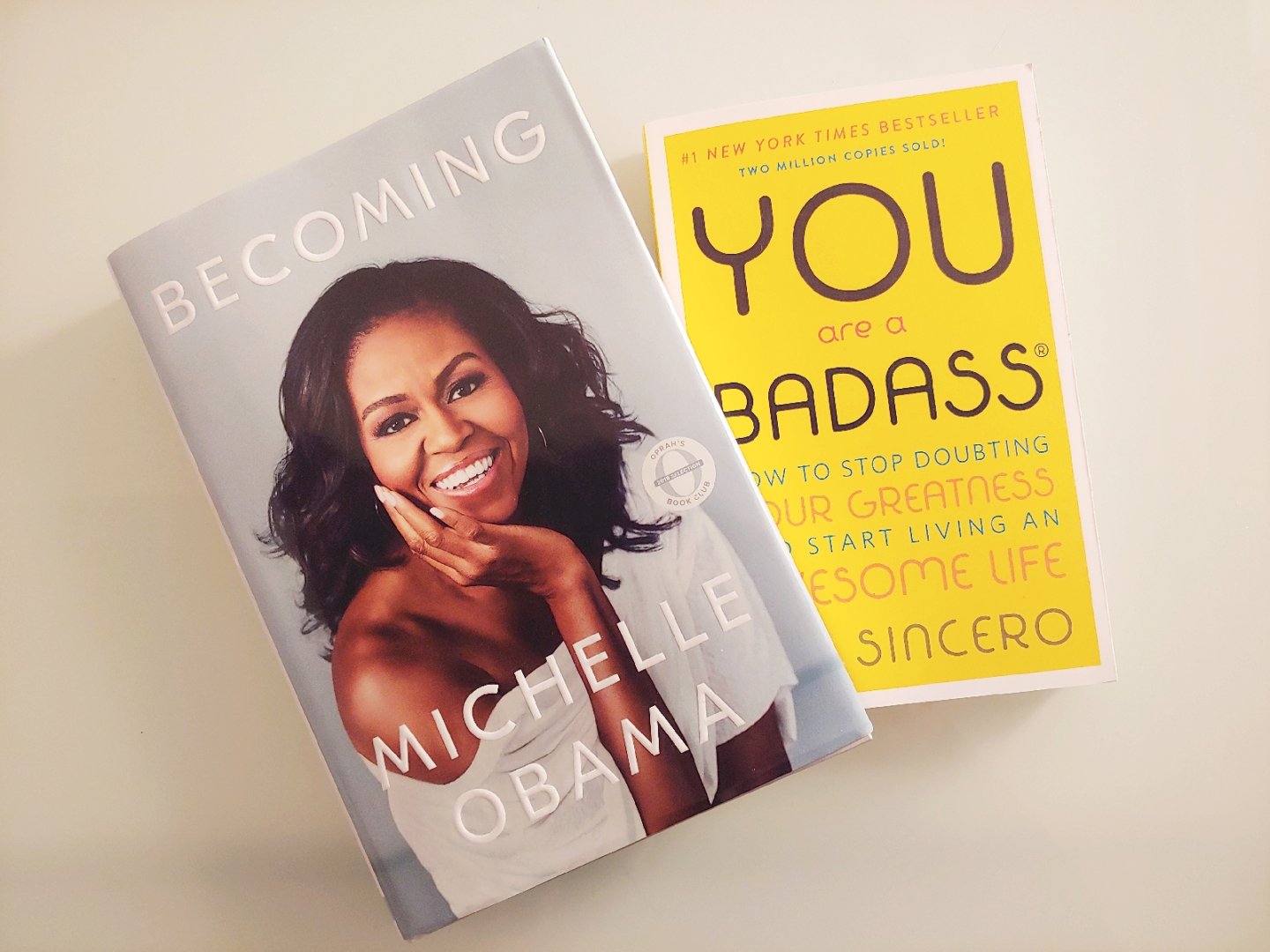 When I sat down to write this post I realized that I haven't done a What I'm Reading post since last year this time! How does that happen? But what better way to break my dry spell than with the bestselling book of 2018, the one, the only Becoming by Michelle Obama and You Are A Badass by Jen Sincero. Could there be a better pairing?! I don't think so!
Of course, everybody and their mama is reading Becoming right now or at least carrying it around in their purse because Michelle freaking Obama! We thought her husband was a rock star! She's killing the entire game right now, and everyone wants a piece of her.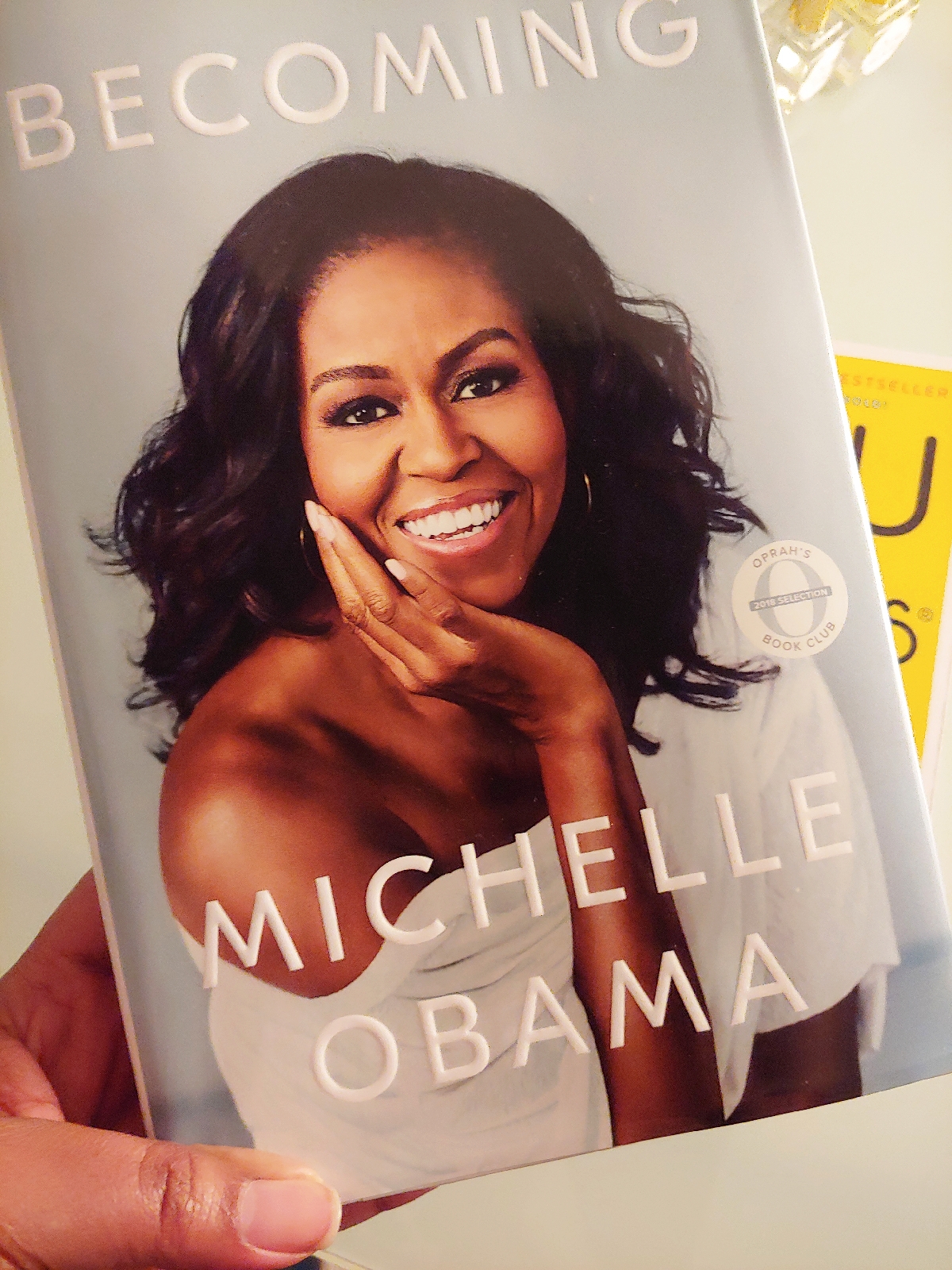 She is our Forever First Lady! I'm only 15 pages into her tome because it's 4th quarter and blogger life is very, very busy this time of year. I'm getting ready to slow down soon though and it's gonna be all about me and Mama Michelle.
"There's a lot I still don't know about America, about life … but I do know myself." – M.O.
Let the church say Amen. Knowing myself is what I LIVE for! #kindredspirits
As a companion, it just so happens that I ordered a copy of You Are A Badass by Jen Sincero from Amazon and it arrived the same day I picked up Becoming in store. Serendipity indeed! Who doesn't want to read a fabulous memoir and a self-improvement book at the same time? Perfect pairing.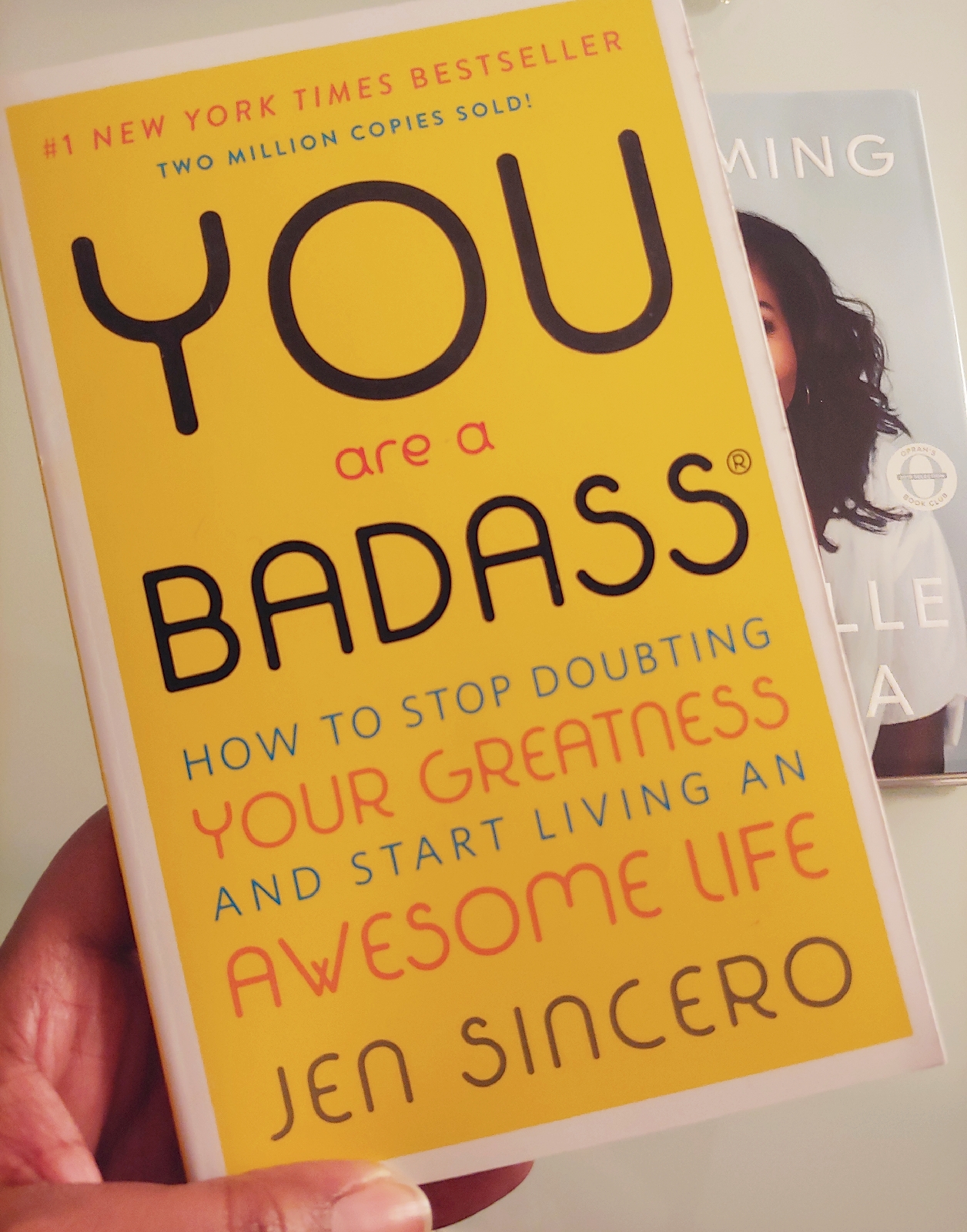 "You are a victim of the rules you live by." – Jenny Holzer
All right girl, you got me! I'm all in on changing the rules that I've set for myself and the rules that other schmucks have set as well.
Here's my motto. "This is my one fabulous life and I'm gonna live the hell out of it even if it kills me!" These books should help, yes? Yes.
I'll report back.
What are you reading this month my lovely?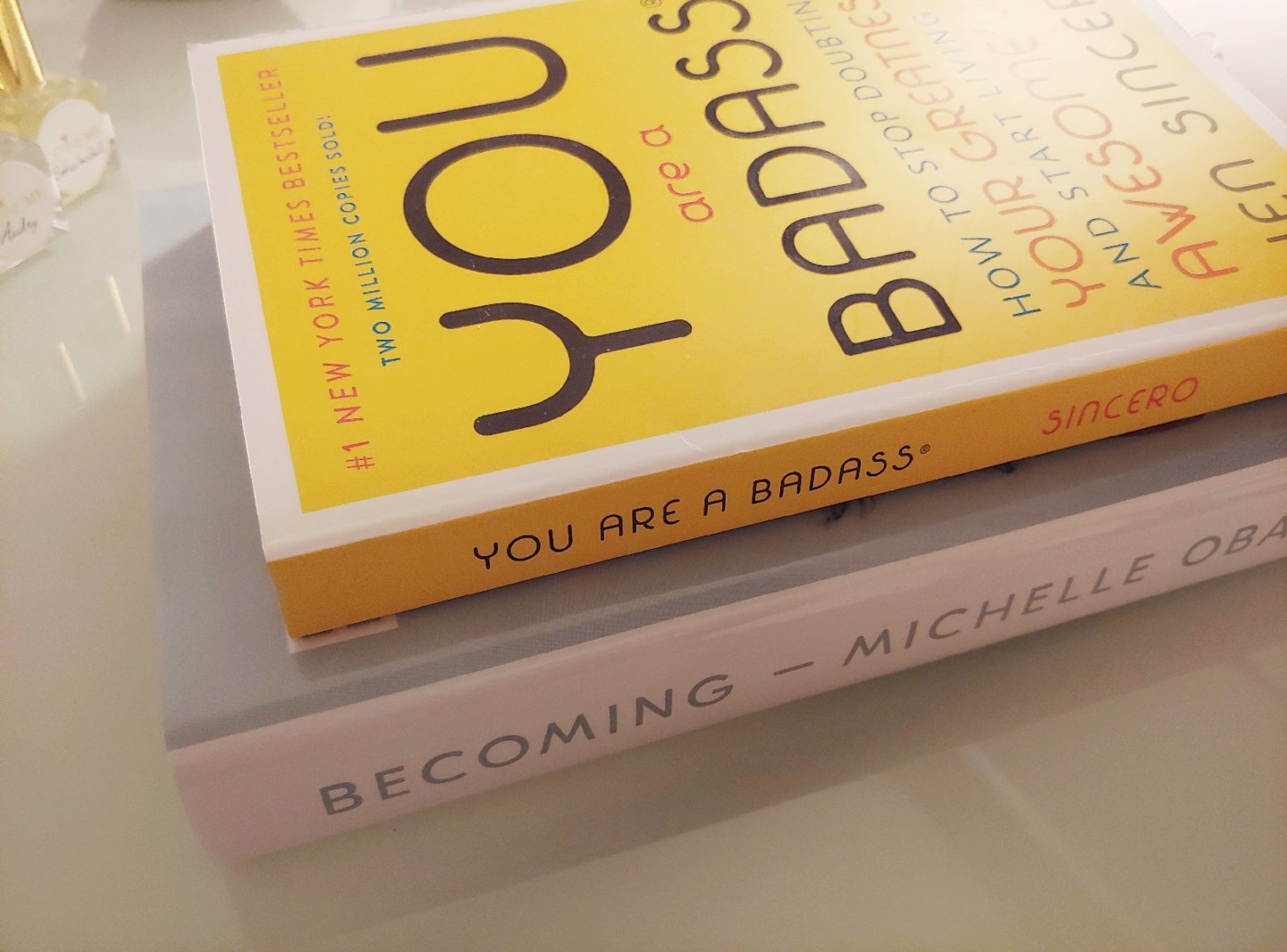 ---