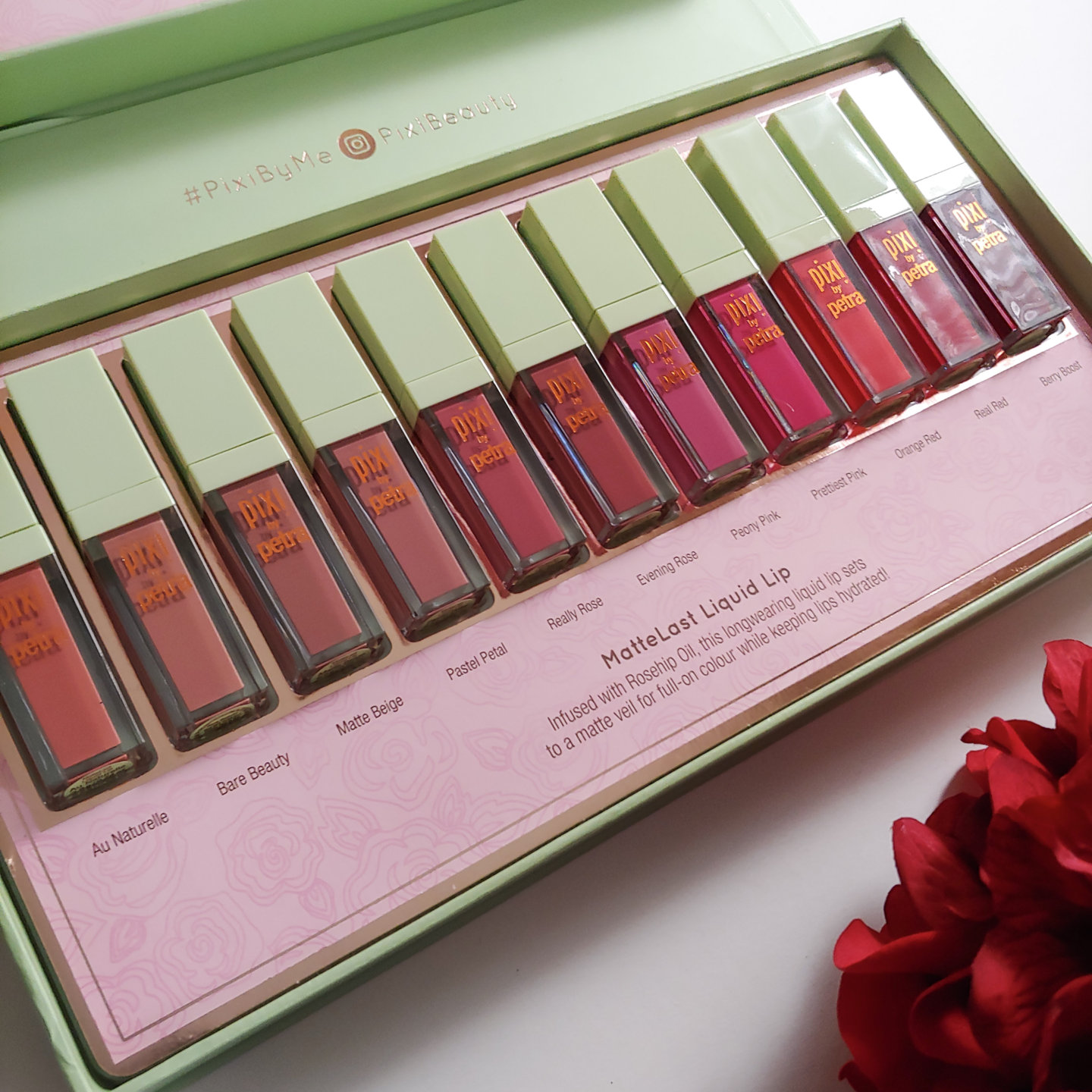 This post contains affiliate links. When you click through to make a purchase, we may earn a small commission at no additional cost to you. Thanks for supporting The Patranila Project and helping us keep the lights on!
We're all looking for the perfect matte lipstick right? One that dries down to a perfect matte texture without drying our lips. One with all-day staying power and a range of lush colors. Well, today I'm happy to share the Pixi Beauty MatteLast Liquid Lip Collection because it delivers on all of that!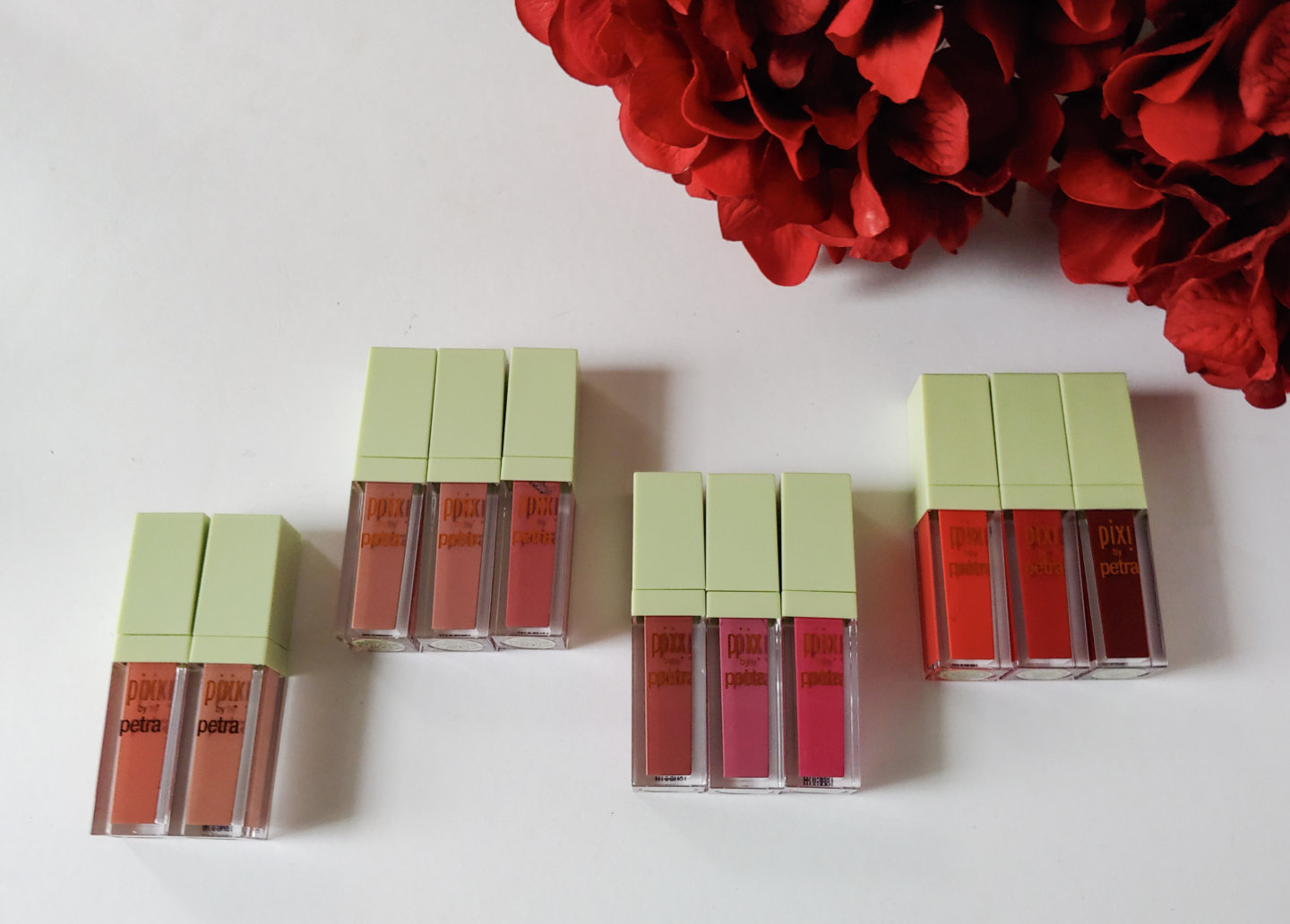 Admittedly, I'm more of a lip gloss girl than a lipstick wearer but there's something about wearing lipstick that makes me feel more grown up. I'm really into feeling like a grownup these days so I'm leaning in.
This matte liquid lipstick set is an award winner and for good reason. The formula is infused with Rosehip oil and that helps it go on all rich, yummy, and creamy. Then it dries down to a velvety matte finish that lasts nearly all day. That's everything I want in a liquid lipstick! Hell, that's everything I want in a lot of things but, I digress.
Pixi Beauty MatteLast Liquid Lip Swatched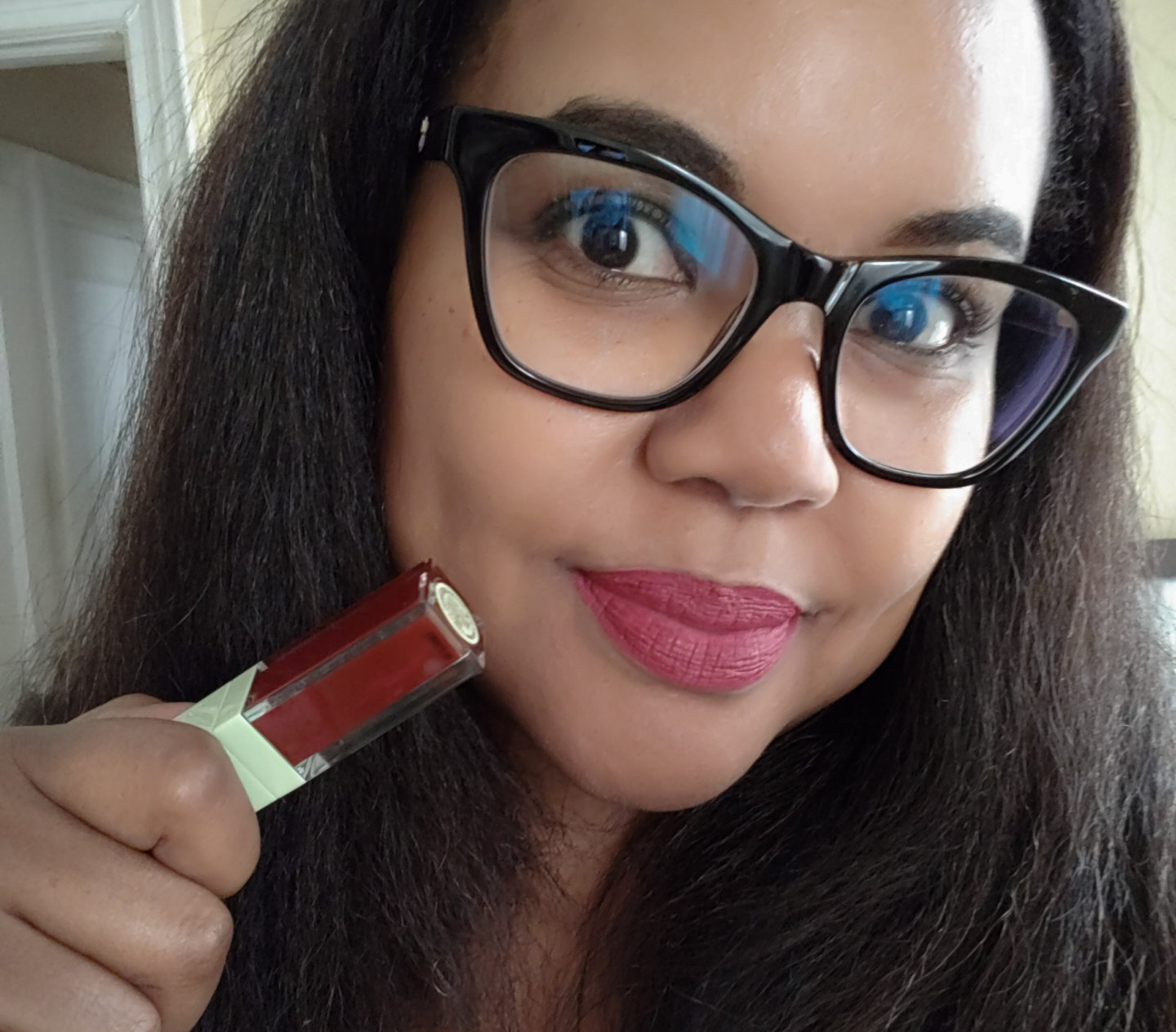 Pixi has designed a fancy schmance wand for perfectly precise application and that is oh so important for a long-wearing matte lipstick. Check it!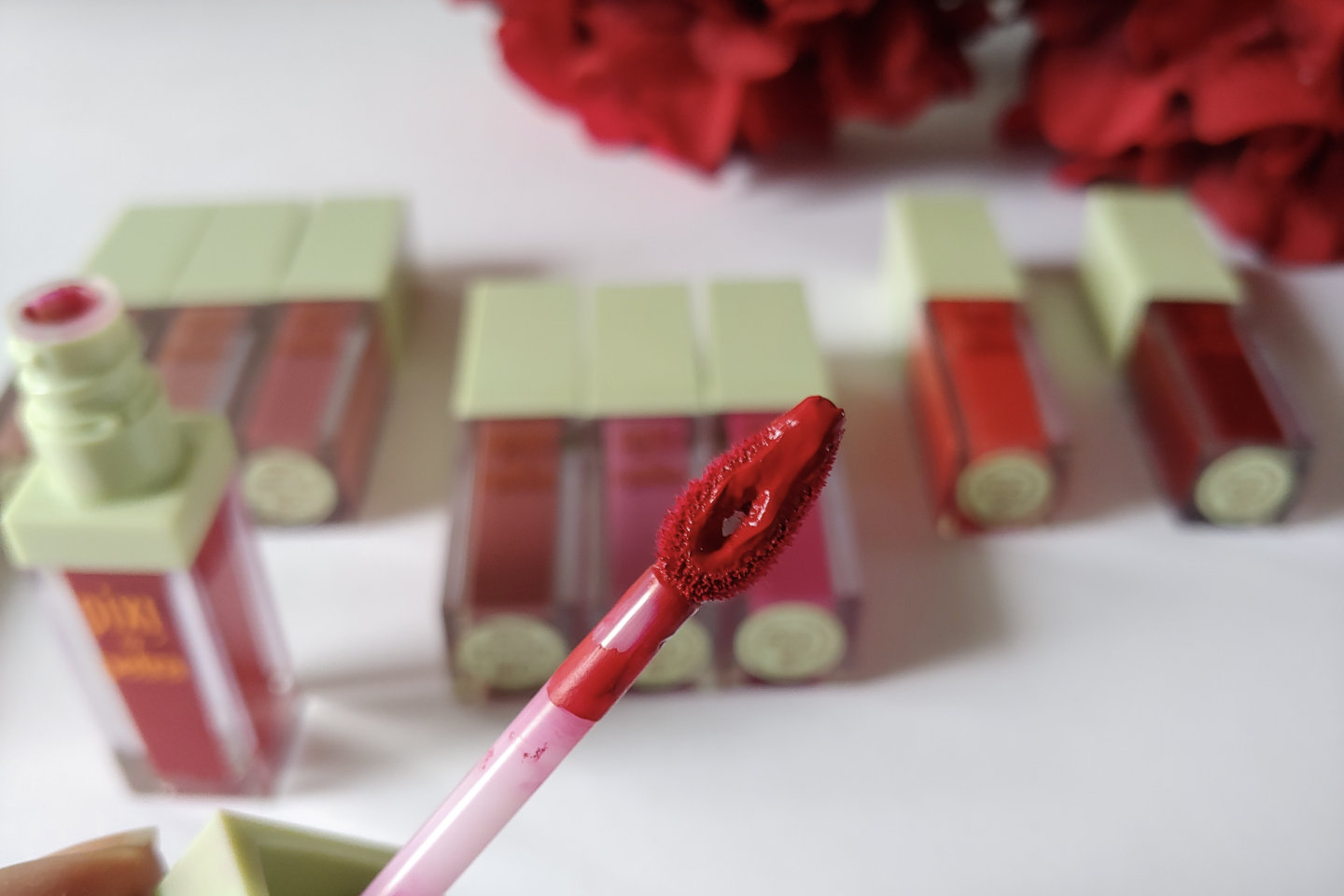 Fancy right? It's really kind of … plush and that makes applying just a little bit more fun. It's all in the details people!
The formula lasted most of the day, with me reapplying after lunch and my afternoon latte. There was a bit of transfer to cups/utensils but it's not unbearable. I'd recommend doing a light blot before eating though.
The other thing that gave me a little pause is the difference between the color the way it looks in the tube and the way it looks on my lips. I talked about this on my Instagram Stories (check my Pixi Beauty Highlight to see) and you can see from the photo above that the Berry Boost in the tube seems like a much deeper shade of red than on my lips.
Still, it's a beautiful color and my favorite of the set.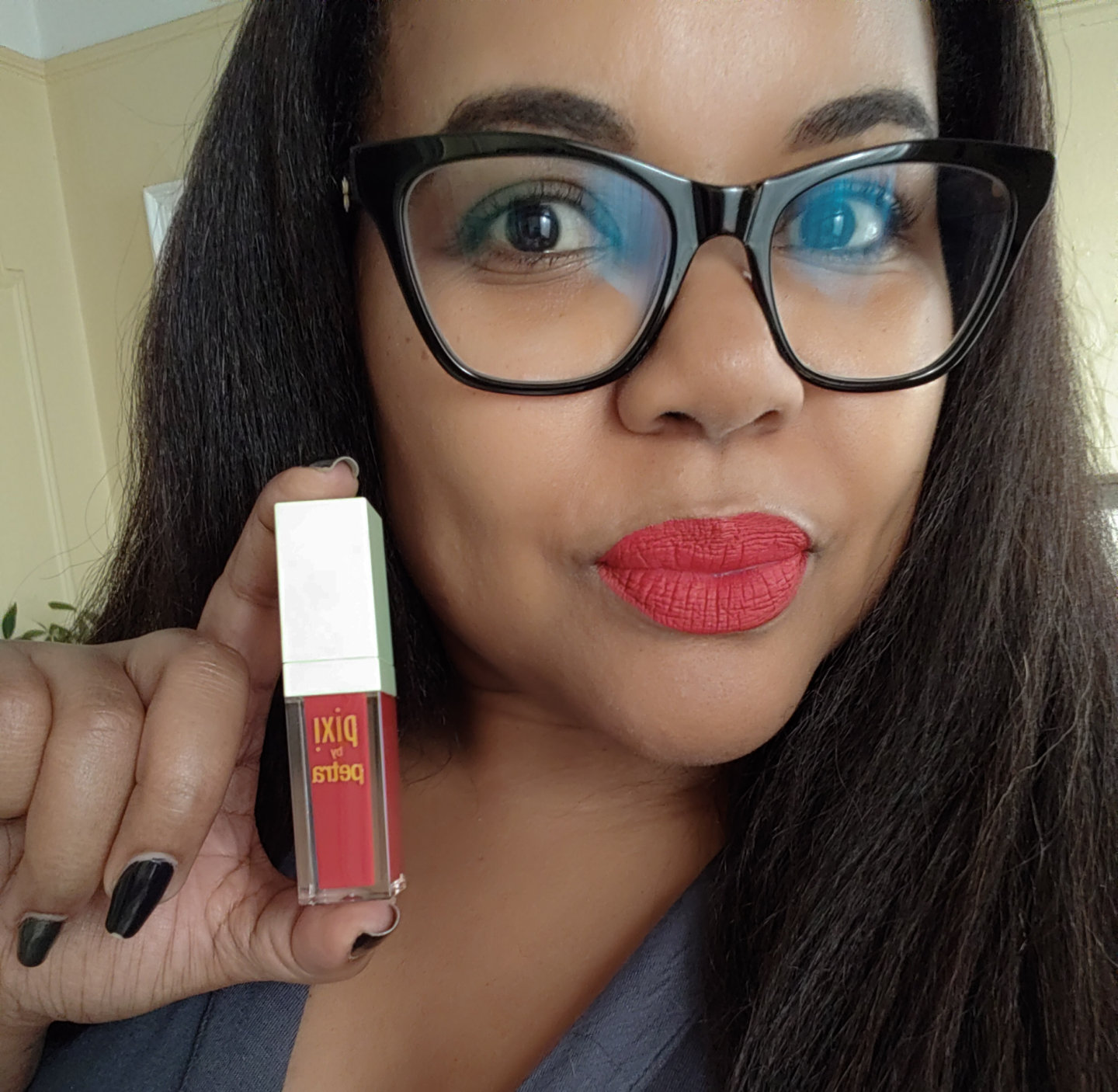 The Real Red shade is great for a Wow Lip Moment!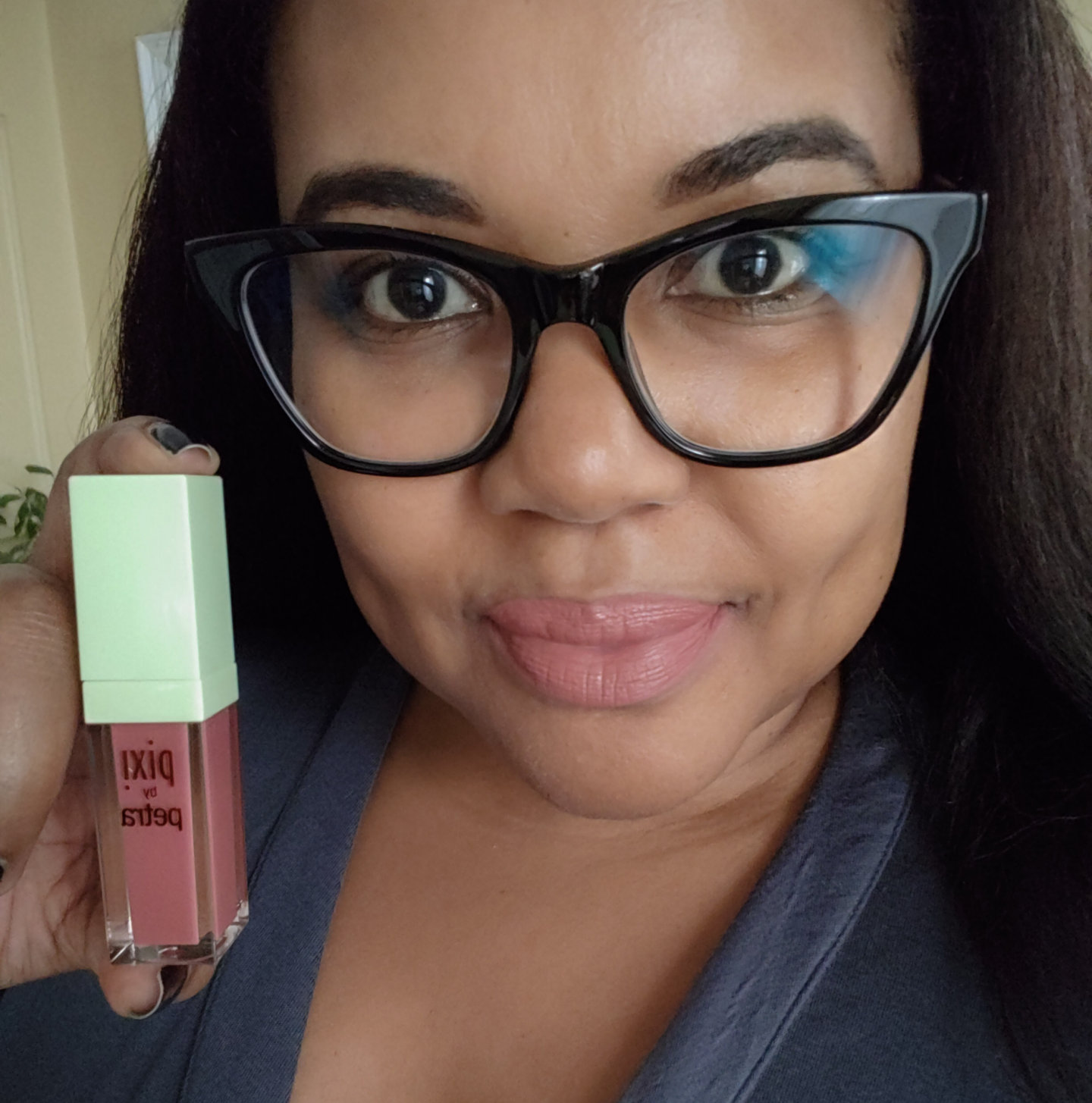 And the Matte Beige is growing on me. I've swatched eight of the 11 shades on my arm so you can see a bit more of the collection.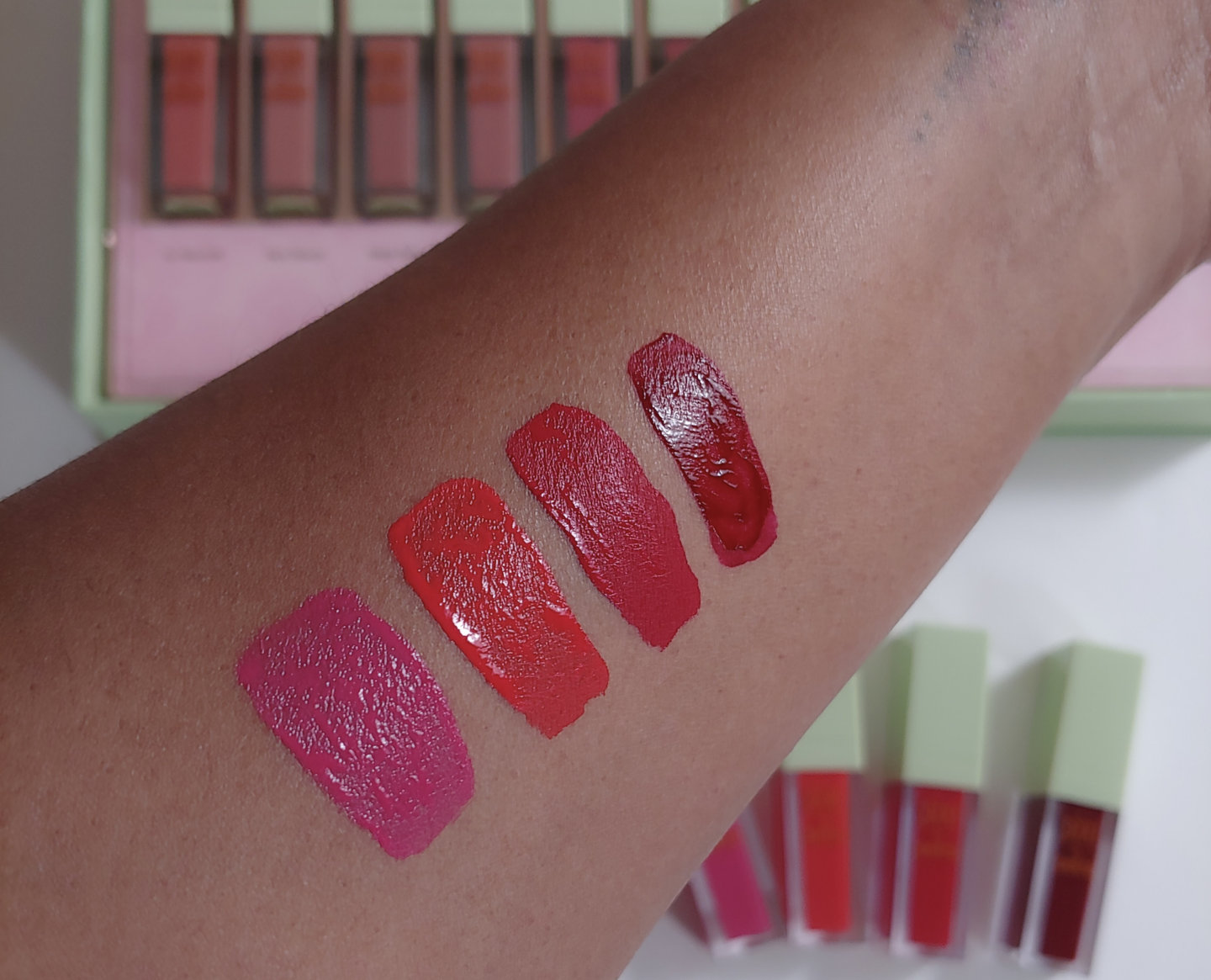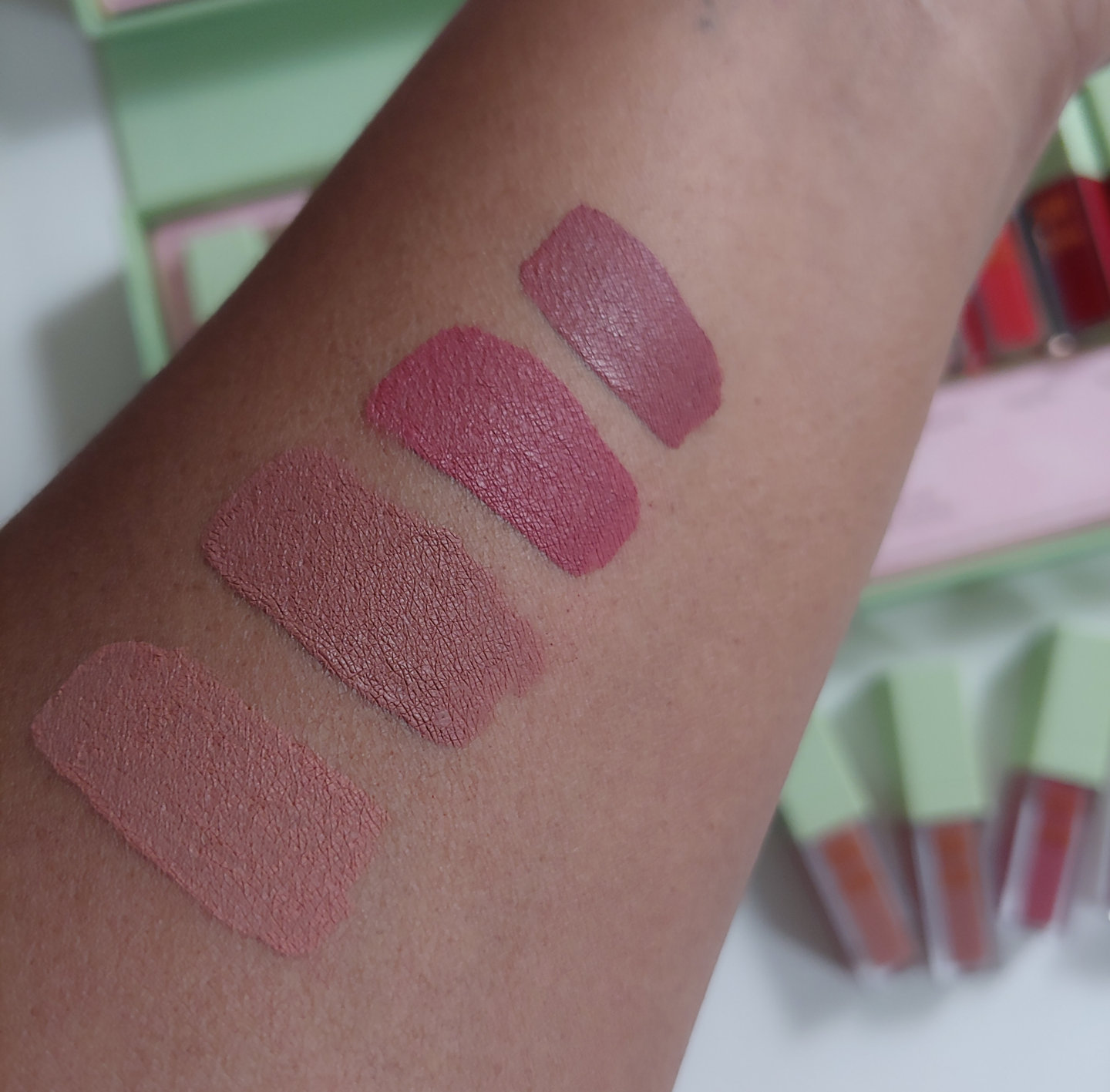 Each MatteLast Liquid Lipstick retails for a very affordable $14 and is available at Pixi Beauty. It's a definite buy!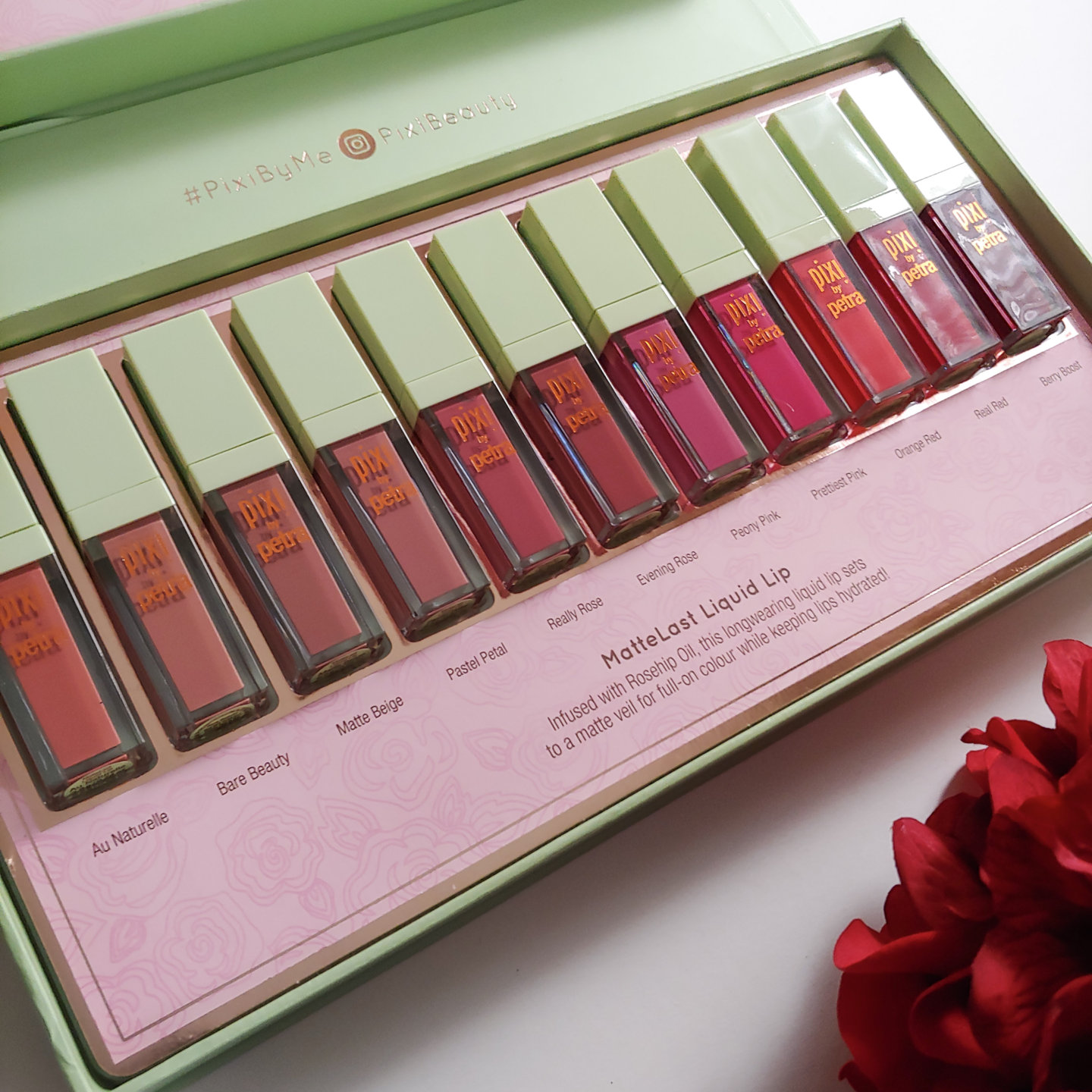 Products provided for editorial consideration. #PixiPartner
---
READ ONE OF THESE NEXT
---