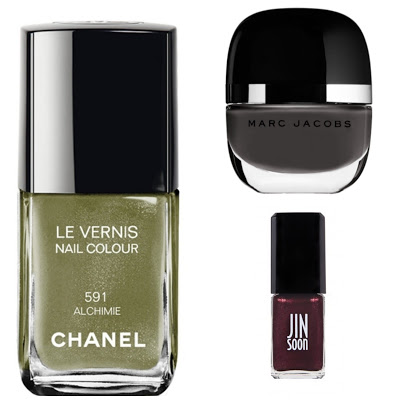 Fall has officially arrived! However, because it still feels a little like summer in New York and I can't rock my fall wardrobe yet, I've turned my attention to fall nail colors to appease my need for the new and different.
My wardrobe palette for fall is based around various blues and grays so my nail color choices need to be complementary with a little contrast thrown in for good measure. Here's a collection of my current loves and lusts for fall nail colors.
What are your favorite nail colors this season?
Happy polishing and have a great weekend!
Disclosure: This post may contain affiliate links. When you click through to make a purchase, we may earn a small commission at no additional cost to you. Thanks for supporting The Patranila Project and helping us keep the lights on!