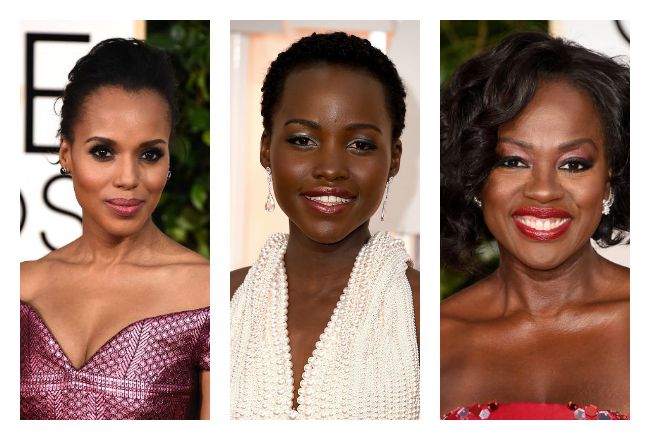 Welcome to September! I am super excited to launch the 30-Day Brown Girl Beauty Challenge on Instagram! Photo challenges on Instagram are really popular and a lot of fun so I decided to host a photo-a-day challenge that highlights the best in brown girl beauty. With an eye toward celebrating our unique beauty and giving some love to the brown girl beauty brands we love, this fun challenge draws inspiration from the every day to the glamorous. We'll even channel a little Cookie Lyons and Olivia Pope for good measure.
Wanna play? Great!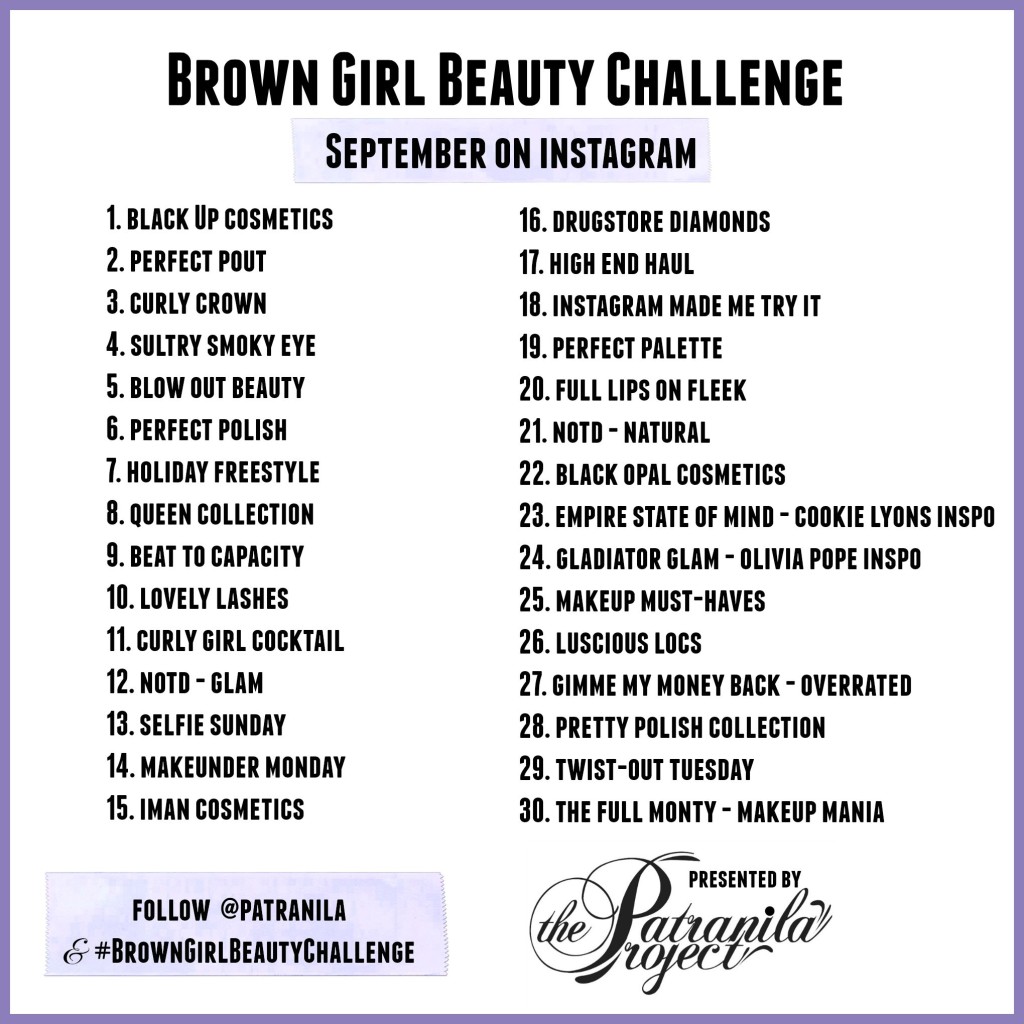 Instagram Brown Girl Beauty Challenge
Here's what you need to do:
Follow me on Instagram (@patranila) and search for the #BrownGirlsBeautyChallenge tag.
Check out the daily prompts and have some fun with your interpretation of the day's theme.
If you don't have a particular item or look, you're free to pick a variation on the theme and tell us all about it.
Share your look on IG and be sure to tag your photos with #BrownGirlBeautyChallenge so your photos become part of the community.
Make new friends by commenting and liking other Brown Beauties.
When the challenge is complete, I'll select some of the best photos for a feature that will highlight the Instagram profiles of those that rocked this challenge! Might it be you? I hope so!
We start September 1 so get your gear together and snap away. I can't wait to see all your brown girl beauty fabulousness! See you on IG and in the meantime, here's a little inspo!
[Tweet "I'm taking the #BrownGirlBeautyChallenge on Instagram! "]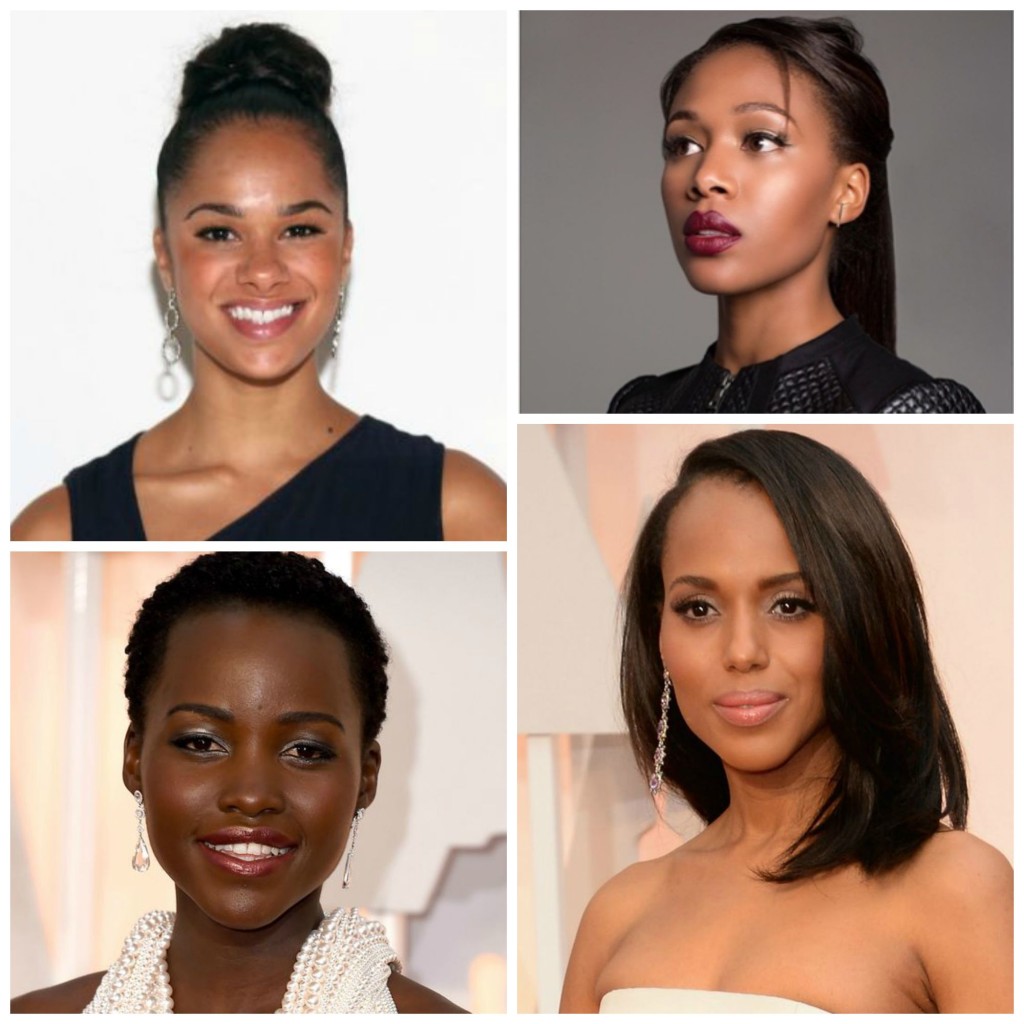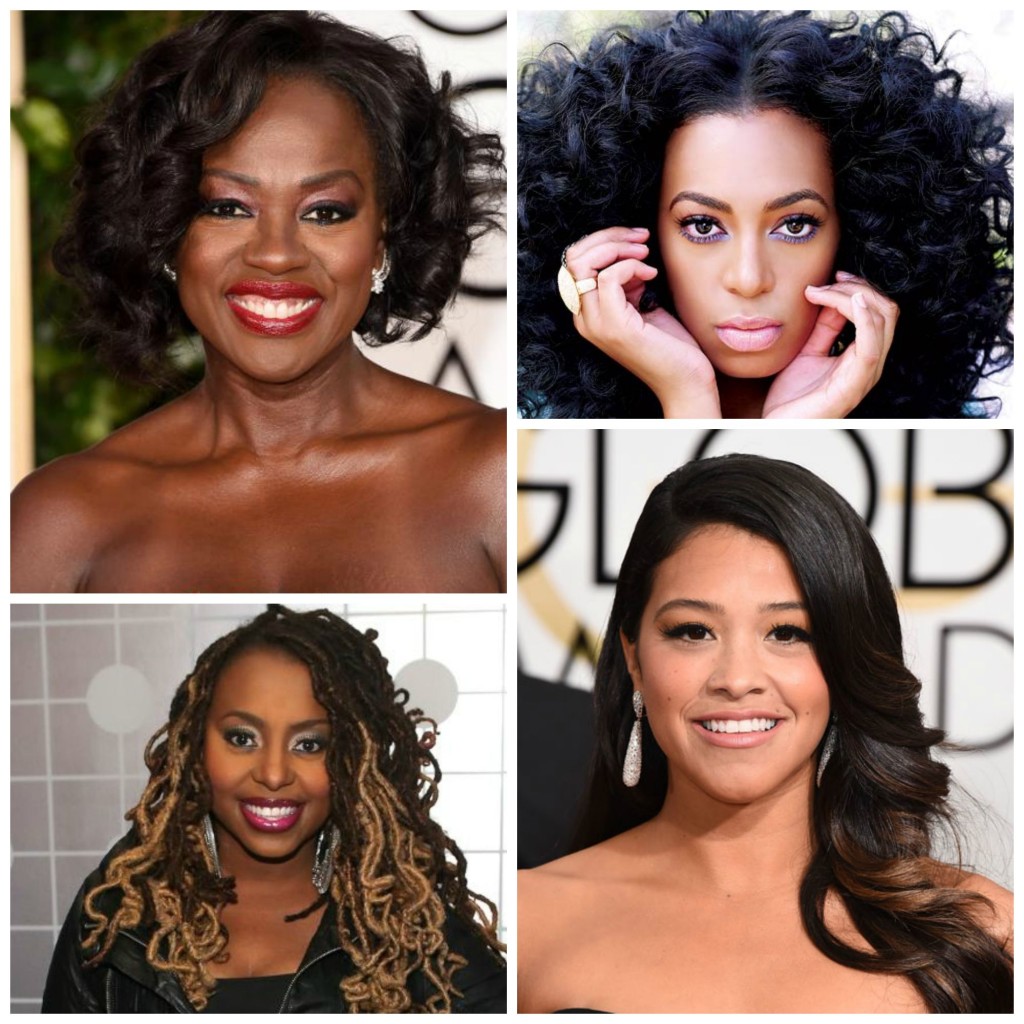 Brown Girl Beauties from left to right: Misty Copeland, Necole Beharie, Lupita Nyong'o Kerry Washington, Viola Davis, Solange Knowles, Ledisi and Gina Rodriguez.