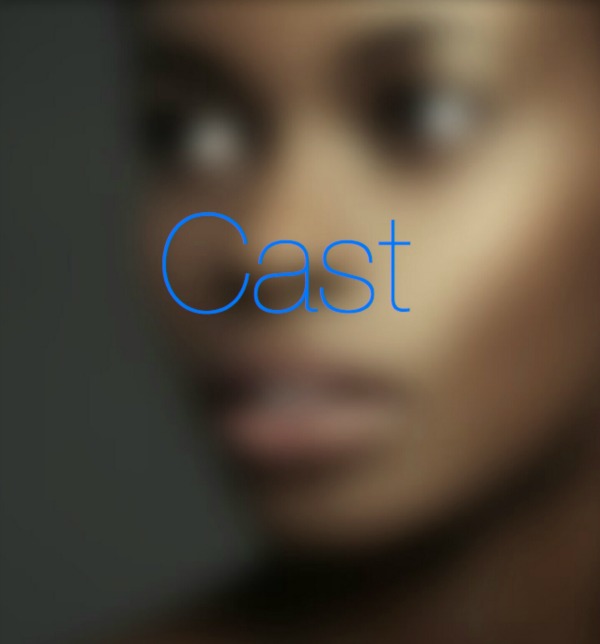 Technology and beauty have co-mingled once again to great effect in the creation of the Cast Beauty app. Designed to give personalized product recommendations based on a user's profile and the weather, Cast Beauty is the first app I've seen that takes environmental factors into consideration when choosing beauty products. Climate change is real folks and the beauty industry is responding not only with a spate of new environmentally conscious products, but also with an app that makes finding and purchasing those products easier.
I caught up with Sian Morson, the founder of Cast Beauty, to find out what led to this particular stroke of brilliance that has the potential to change the game.
What led you to create Cast Beauty?
The app filled a particular need to change my products as a result of a move to a different part of the country. I found that the products I was using were no longer effective when I relocated to the South from the Bay Area. After some research and conversations with other women, I decided to take a technological approach to the problem. Cast Beauty provides personalized product recommendations based on a user's skin and hair type and the weather. Most of us never think about how the weather affects our skin and hair. But as climate change becomes a real issue, the effects of the weather on our skin and hair becomes a bigger issue. Even subtle changes in the weather — humidity, heat, etc. can lead to changes in our bodies. Cast Beauty aims to be the first line of defense against that.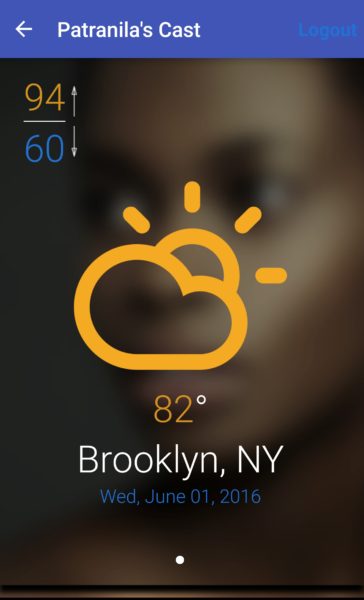 For whom was the app created?
Specifically, Cast Beauty is for a woman who cares deeply about her skin and hair and wants to look her best all the time. The app was built for all women but increasingly, we have been getting requests from men saying 'what about us?'  The app makes life easier in a number of ways.
Users are able to add products from Cast to their Amazon carts and easily make purchases from there. Those with Amazon Prime can get their products as quickly as the next day.
Cast provides helpful notifications that offer users tips on maintaining healthy skin and hair throughout the day.
Cast provides curated content from our editors and around the web.
Cast is a great substitution for your old weather app with all the same information — daily and weekly forecasts but also taking that weather data and giving you practical advice to help you look better.
Cast Beauty was awarded a NEXT Generation Award for disruptive or transformative products. How is Cast Beauty positioned to transform or disrupt the beauty app space?
Cast Beauty is bringing a data driven solution to the problem of personalization in beauty. All signs point to the fact that consumers are interested in more personalization when it comes to beauty. This is because each woman is different. We want to feel special. We are using the data that we retrieve to make the app better and to help us make better product recommendations. Our goal is to make Cast Beauty a part of every woman's daily beauty routine.
[Tweet "Consumers are more interested in personalization when it comes to beauty. – Sian Morson @CastBeautyApp"]
What's your background? Is it more in beauty, tech or some combination?
My background is in project and product management. I don't have a specific background in beauty per se, but as a woman, I'm confident that I've spent thousands of dollars on beauty products. I also have extensive experience in mobile with my company Kollective Mobile where we build apps for a variety of clients including Fortune 500 companies, entrepreneurs and startups. I've written two books on mobile designs. So all of this has come into play with the creation of Cast Beauty.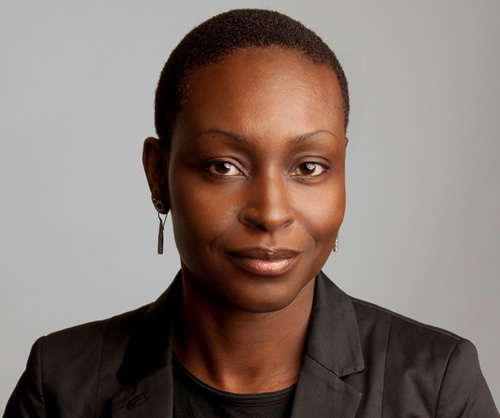 Sian Morson, Founder Cast Beauty
What's next for Cast Beauty?
We're in conversations with some of the top beauty brands to use our technology to help them provide their customers with a Cast Beauty experience and level of personalization. We are also planning to localize the apps for various markets including South America, Great Britain, India and China.
Cast Beauty is poised for global domination and is available for download from Google Play, Amazon and the App Store.
---
RECOMMENDED FOR YOU