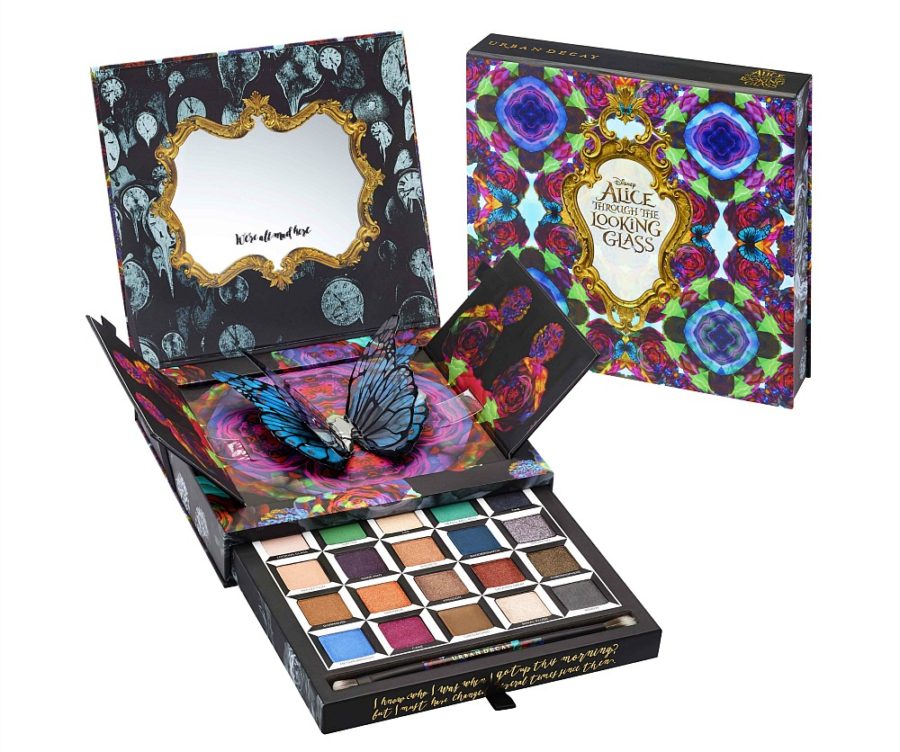 It's giveaway time my lovelies! I've teamed up with some of my fabulous beauty blogger friends to give one lucky reader the hotly anticipated (and nearly sold out) Urban Decay Alice Through The Looking Glass Eyeshadow Palette and a gift card from Sephora! I don't even have one yet but you, my lucky lovely, can win one today. This palette is a collection of 20 ALL NEW shades inspired by Disney's fantasy adventure film, Alice Through The Looking Glass. With names like Hatter, Duchess, Dream On and Royal Flush, these highly pigmented colors are designed to create a fantasy eye. This is not your everyday eye makeup so if you're in the mood to play, by all means, fall directly down that rabbit hole and have a great time!
The collection is designed around five characters in the film and the palette is organized accordingly. There are four shades for each of the five characters, for a total of 20, and the characters are: Alice, Mad Hatter, Mirana, Iracebeth and Time. The groupings go a long way toward helping you create fun and fanciful looks.
Since I don't have the palette in hand, I'm including a couple of videos from YouTubers who've done swatches and tutorials so you can get a closer look at the goods.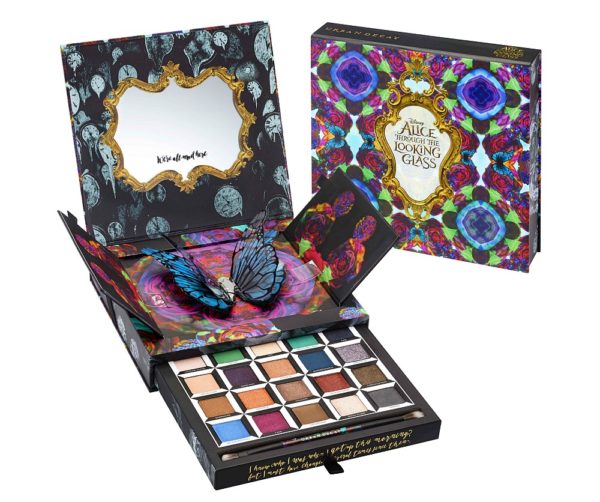 Urban Decay Alice Through The Looking Glass Giveaway Details
The giveaway runs from Tuesday, June 14th through Monday, June 20th.
Winner will be chosen at random and notified via email.
Contest only open to residents of the U.S. and Canada. Must have a valid mailing address. PO Boxes are not eligible.
Be sure to submit as many entries as possible and remember to share the giveaway with your friends. Good luck!
---
RECOMMENDED FOR YOU
Get Irresistible Eyes With butterLONDON Shadow Clutch
Glam Halloween Makeup Tutorials