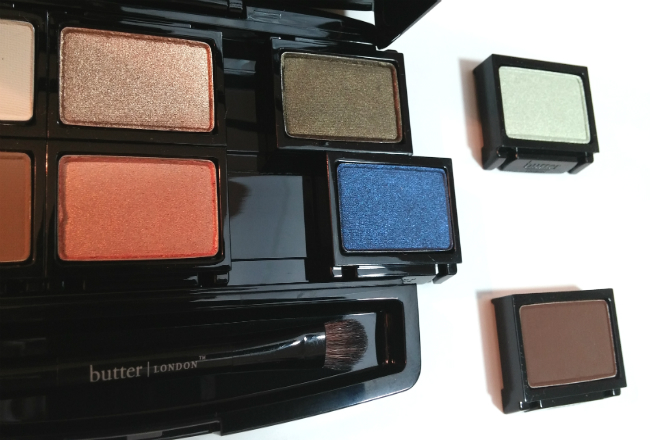 It seems that there's a new crave-worthy beauty product released every day. Well, maybe not every day but quite frequently indeed. Today all eyes are on the new butter LONDON Shadow Clutch that houses six customizable, primer-infused, oil absorbing eye shadows for your beauty-loving pleasure.
The trend toward double duty beauty products continues and butter LONDON steps boldly into the arena with the Shadow Clutch eye shadows. Available in two distinct palettes, Natural Charm and Pretty Proper, these gorgeous shadows provide rich, long-wearing color that is both blendable and buildable. And because the palettes are fully customizable, you can create a daytime look and switch out the colors to create an awesome evening eye look by choosing from the four available Wardrobe Duos.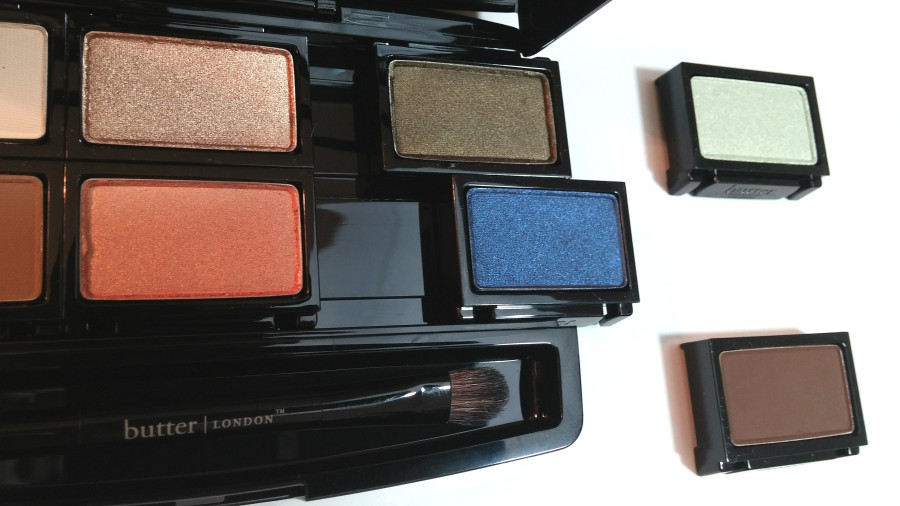 I've been playing with the Natural Charm palette which is warm in tone and with Wardrobe Duos in Moody Blues and Fancy Flutter. Here's a look that I created using Linen, Quartz and Sapphire. The colors were so gorgeous and still looked so good after hours of wear, I didn't want to take them off at the end of the night!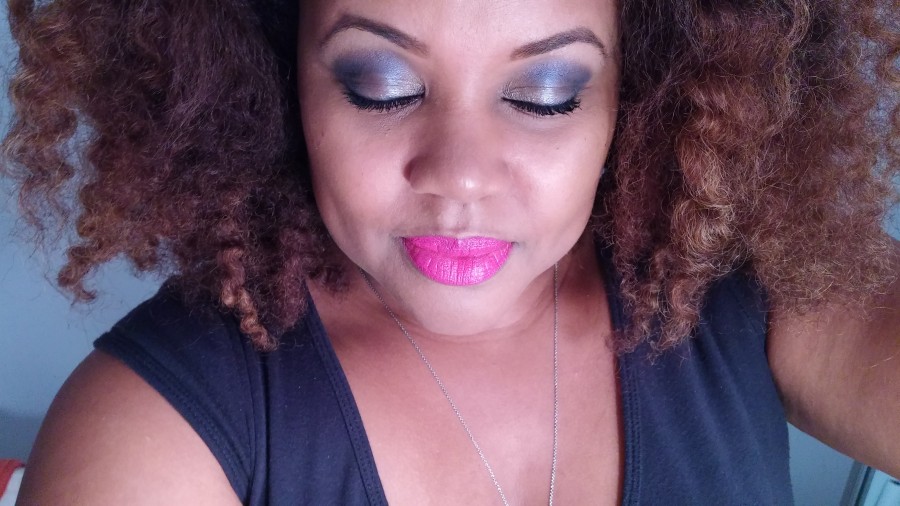 butter LONDON Shadow Clutch Details:
Natural Charm: Linen, Quartz, Camo, Camel, Citrine, Leather
Moody Blues: Sequins, Sapphire
Fancy Flutter: Plume, Feather
I love everything about this palette. For me, it's all about color and convenience. The colors are vivid, heavily pigmented and blend quite easily. The clutch is easy to hold and is highly portable. Other palettes are difficult to travel with because they're often long and cumbersome but this compact clutch is genius. I also appreciate the small, dual-end brush that fits into the compact which makes it easy to do touch ups or evolve a daytime look into a nighttime look. I don't like carrying my brushes with me to do midday changes and this solves that problem beautifully.
The best part though is the customizable factor. I am a sucker for a capsule collection and being able to mix and match to create the perfect palette for any occasion is simply delightful. I can't wait to try more combinations and create more stunning looks!
The Shadow Clutch is available at butter LONDON and at Ulta Beauty for $39 each and the Wardrobe Duos retail for $15 each.
* Press sample provided for review and testing.
---
MORE TO READ