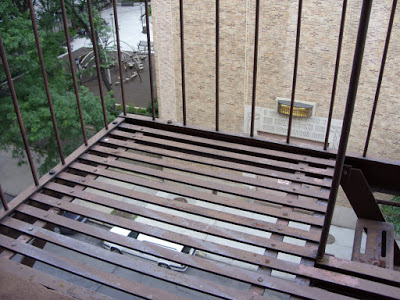 It's been 12 days since the start of my
First One Hundred Days Life Challenge
and I'm happy to report that I've been having a grand old time so far. I've made some progress at My Oasis in Harlem, namely getting rid of three boxes of books, weeding out old clothes and lingerie (mostly gifts from former lovers) and making major strides with my Fire Escape Garden Project. By major, I mean
starting it.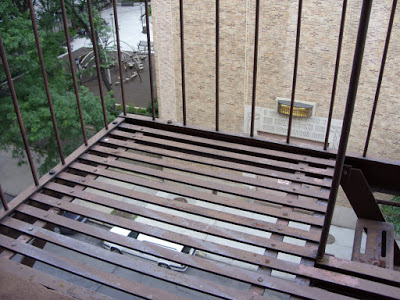 before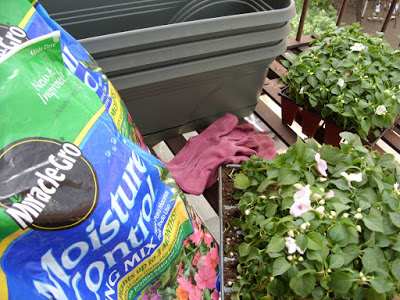 raw materials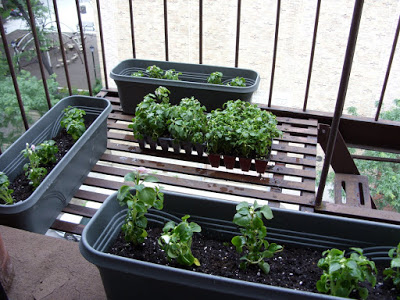 on it's way…
The Depot was out of those holders you use to hang the flower boxes from the railing so I'll be making another trip there soon for those and more dirt because as you can see, I have more planting to do.
My Birthday/New Year's Soiree
My birthday is July 1, smack dab in the middle of the year and, as you may have heard, I celebrate for the entire month of July. On the first, I had some of my nearest and dearest over to The Oasis for champagne and cupcakes. It was a really good night…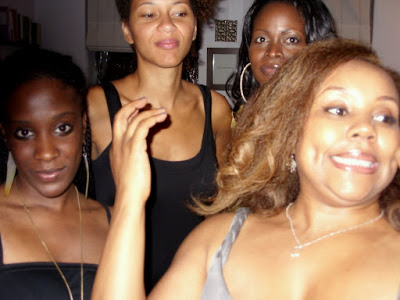 Maisha, Zuyapa, Abiola and Me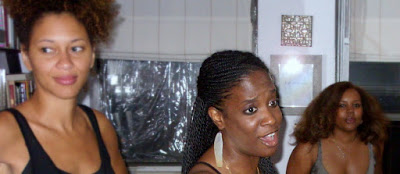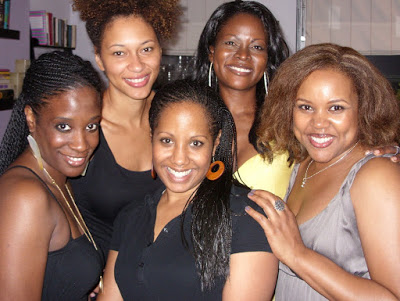 Maisha, Zuyapa, Hollie, Abiola and The Birthday Girl

Maisha, Zuyapa, Abiola, Hollie and Kristal
… And then there was the 4th …
Spent the day in Brooklyn with the girls grubbing at Habana Outpost, shooting an impromptu photo session in Ft. Greene Park (pics to follow), hanging at a random Beer Lounge in Prospect Heights and partying at the Brooklyn Museum's First Saturday Event. Caution: the video you're about to see is, umm… a little rowdy and raucous.
There have also been a couple of dinners (at
The 21 Club
and
Scarpetta
in the Meatpacking District) with a few more in the works.
Summer is my favorite season and it's been pretty damned good so far!!
Disclosure: This post may contain affiliate links. When you click through to make a purchase, we may earn a small commission at no additional cost to you. Thanks for supporting The Patranila Project and helping us keep the lights on!