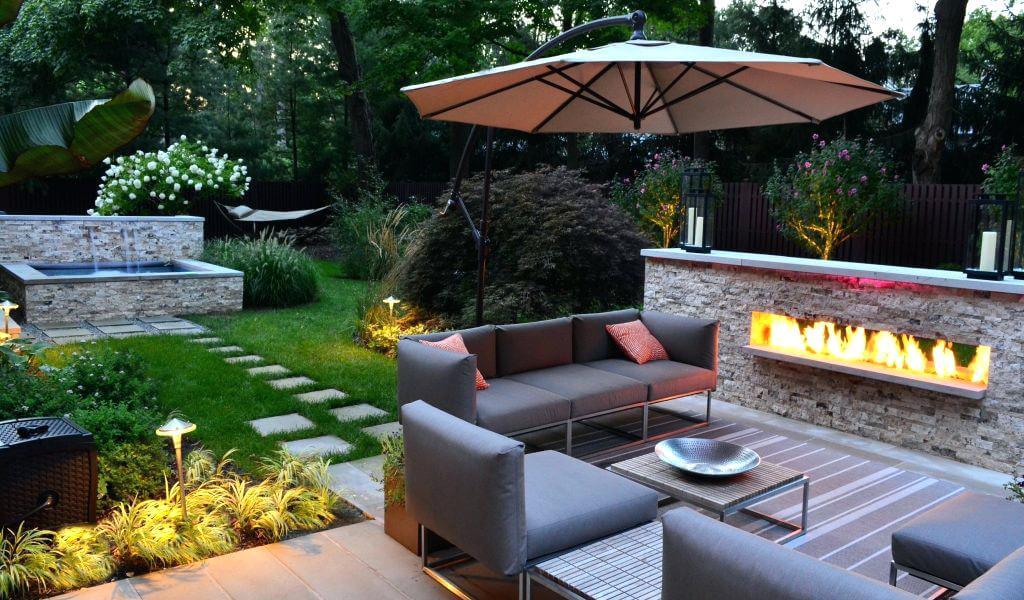 The weather is warmer, the days are longer and now is the time to take your entertaining out of doors. With warmer temperatures in the spring and the fall, the opportunities for cooking out, grilling out or just chilling out are plentiful. I love it! Today I'm sharing my tips for effortlessly hosting the perfect outdoor party. Whatever your idea of outdoors is, patio, tiny terrace or a sprawling backyard, there's something for everyone. So let's get started! Also, lots of stuff is on sale just in time for Memorial Day so don't dawdle my lovely.
Hosting the Perfect Outdoor Party
There are only a few things you need to have a great outdoor party, or any party for that matter. Provided your friends are of the fun and interesting variety, all you need is good food, good drinks and a great vibe. Okay, the vibe is the toughest part of this so I'm going to break it down bit by bit and lay out all the elements for an effortless outdoor party, or soiree if you're fancy.
Outdoor Party Lights
The right lighting can transform even the most ho-hum, boring space into an inviting, fantastical wonderland. The magic of any party is in the mood and mood begins and ends with lighting. Ever been in a restaurant or club as it closes? The moment the lights come up, everything instantly looks bleaker and less magical. You could have had the best meal, best conversation, best experience of your life but if the bright lights catch you, it's all 'whomp, whomp, let's get out of this hell hole.' Yes? Yes.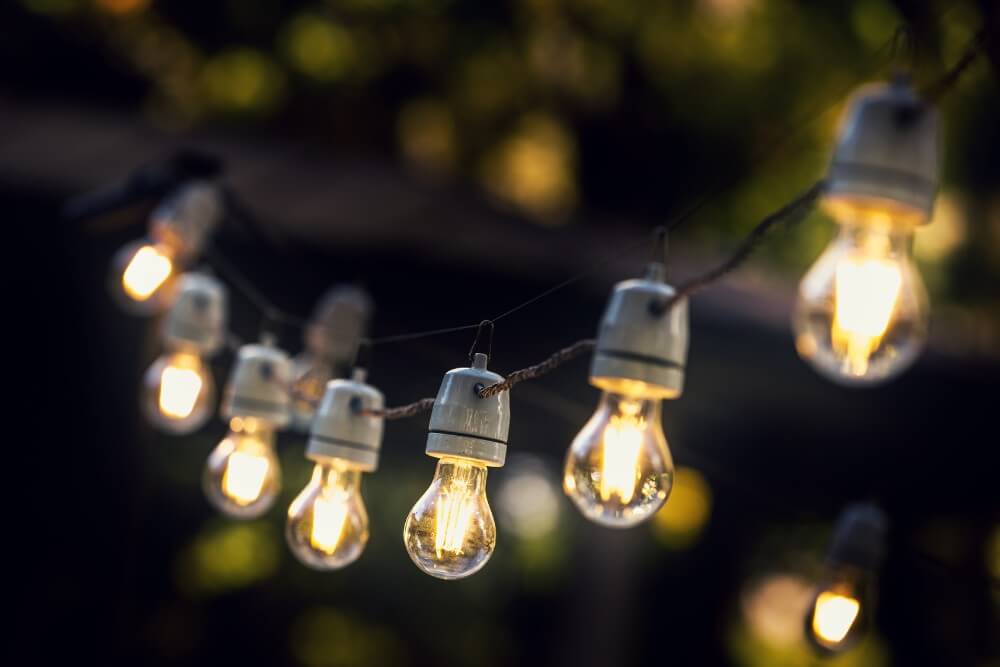 Whether you choose candlelight, string lights or lanterns, be sure to place your lighting at human-height for people standing and sitting. This creates visual interest for your overall space and places everyone in their best light. Just say no to overhead lighting as much as possible because overhead lights are the devil. There, I said it.
Try these Fairy String Lights in a range of lengths and colors or Globe String Lights – 50 ft. (on sale for $44.95) or Liteup Solar String Lights (on sale for $22.99). The last ones give off a whiter light, which work well for holiday parties but if you prefer cooler lights in general, these are for you.
Outdoor Party Beverages
The undisputed key to effortless party hosting is preparing food and beverages ahead of time, so you're not stuck serving and mixing during the party. Let's talk beverages first. Wine is the absolute easiest beverage to serve because all you have to do is pop a cork (or cap) and have at it. No supervision required. Empties go in the recycle bin. See how outdoor parties can be environmentally friendly?
Easier still is ordering your wine selection online and having it delivered to your door. If you're a regular reader, you know I'm a delivery junkie. I have a better relationship with my delivery guys than I do with my significant other. True story.
I love sites like wine.com where you can shop by varietal or region with a wine expert who's available for live chats to help you with your choices. Right now, new customers get $20 off a $100 purchase with code APRIL20. That's the equivalent of a free bottle or two, depending on your choices. Try this easy-drinking, fruit-forward Cabernet that's super affordable or this Provence-style, California rosé that's also very affordable.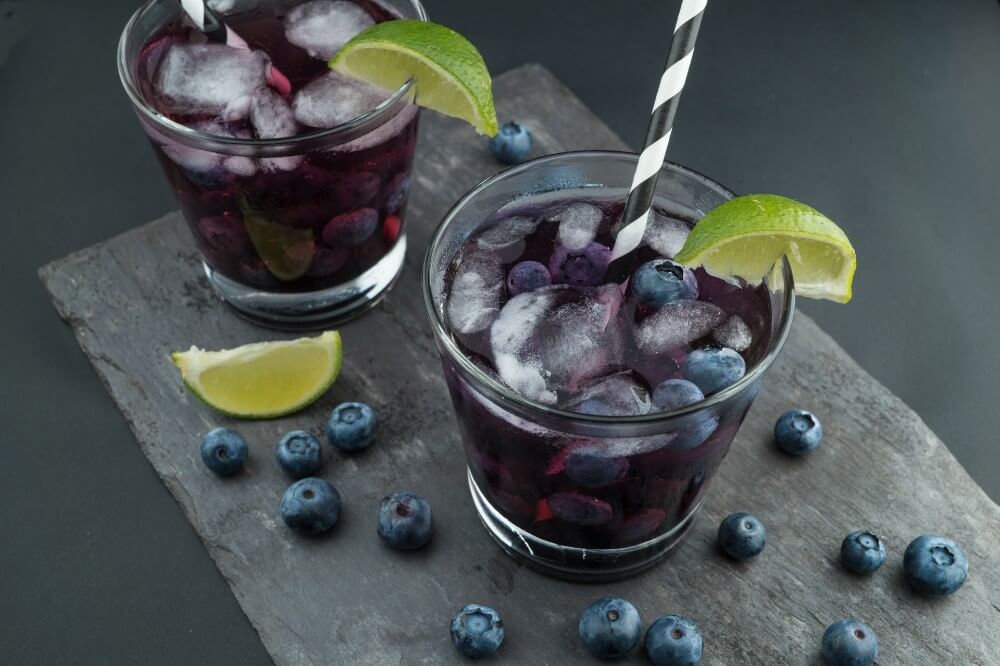 I'm also a big fan of the mixed drink. Particularly vodka-based beverages or anything made with vodka's boozy cousin, tequila. This is where it gets fun for the former bartender in me. Concocting cocktails and making batches of mixers is a great place to express one's creativity. You can make batches of drink mixers ahead of time and let your guests choose how much alcohol they want to add for each drink. Believe me, your lightweight friends and the heavy imbibers will both sing your praises!
Beverage Service
I'm much more inclined to keep my boozy concoctions in carafes than those big vats with an attached spout. Why? Those big glass bottles/jars/vats are space hogs, messy as hell and wasteful. You can never get the last ounces of liquid out of them and someone inevitably leaves the tap in the open position causing serious spills. Ugh, people!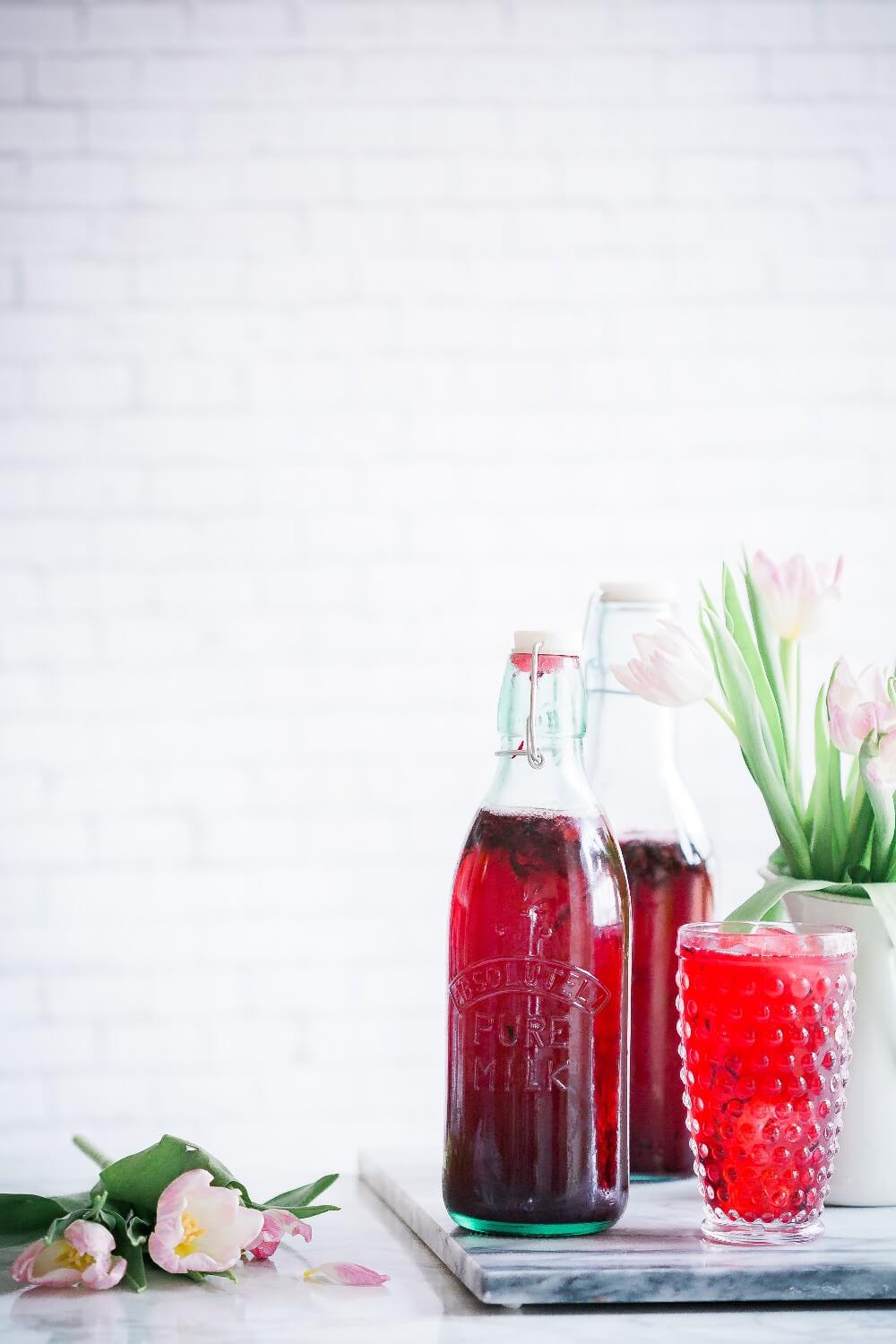 True enough, refilling carafes does not contribute to the effortlessness of your evening, but hey, you've got to do something, right? Right. This adorable carafe comes in three colors, blue is my favorite, and for a slightly different style, check out this one that comes in a set of three. Look for carafes that have a smaller neck/opening and an attached cap if possible. Smaller openings help prevent over-pouring and attached caps are a no-brainer. No one wants to spend time searching for rogue caps.
Of course you'll need a place to store and display your drinks and I like this 2-tier patio table. Don't forget that the ground can serve as a third shelf. Levels people, levels!
Outdoor Party Food
Here's where all my effortless magic comes into play. I mentioned delivery services for beverages and now we're gonna talk food delivery too. Amazon Fresh is a great option for side dishes and party platters. Having those food items prepared and delivered frees you up to focus on your specialty dish that always wows your guests. My specialty? Burgers. Effortless indeed.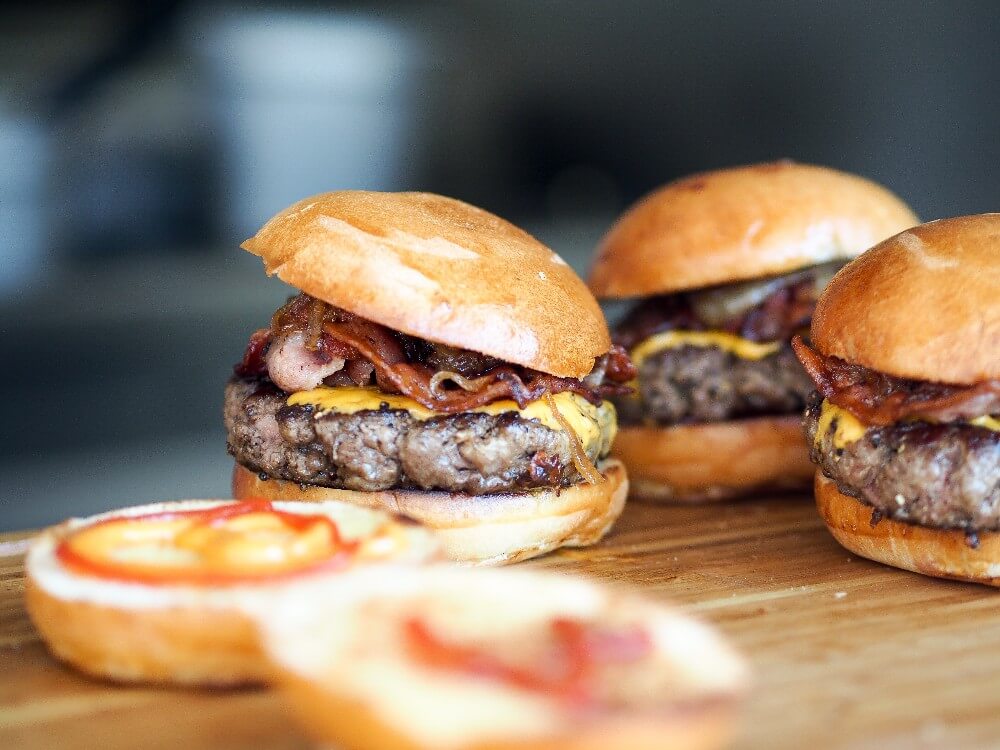 The Comfort Factor
Lounging is the name of the game and I love parties where the host has created smaller, more intimate spaces within a larger space. I'm an introvert and can only talk to one or two people at a time, so I need nooks and hideaways when I socialize.
However, if space is at a premium at your place, look for sleek as well as comfortable patio furniture. I love this striped bean bag ottoman for casual seating or this super cute outdoor sofa set for something a touch more formal.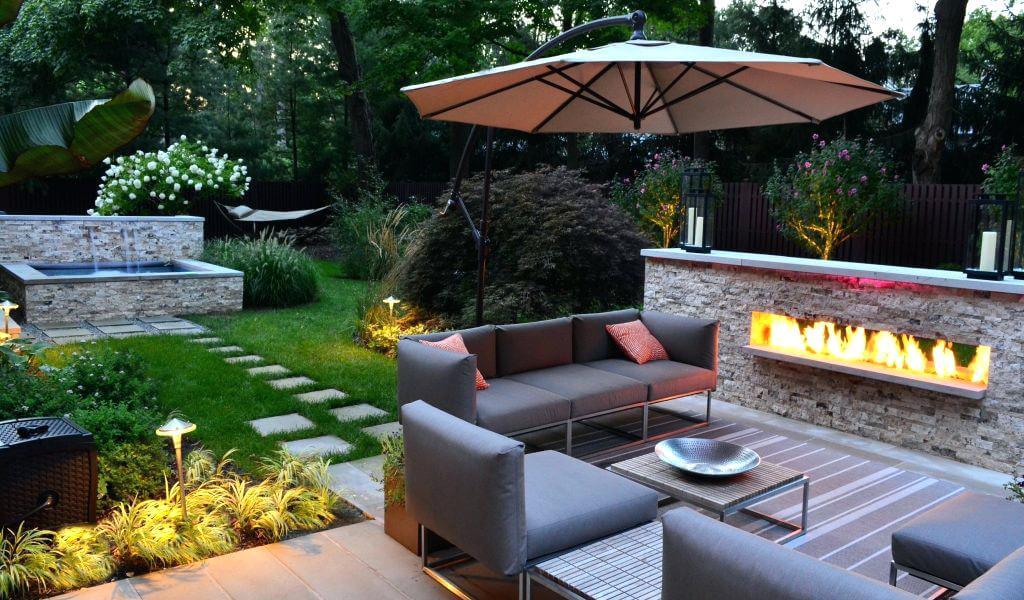 If I had the room, I'd set up something like this in my backyard, but seeing as how I'm a space-challenged New Yorker, I'll have to simply dream for now.
I've curated an outdoor party shopping list to make all of this really effortless for you, my lovely. Cheers to outdoor party season! May your tummy, your glass and your heart be full. Stay saucy!
---
MORE IN HOME & ENTERTAINING