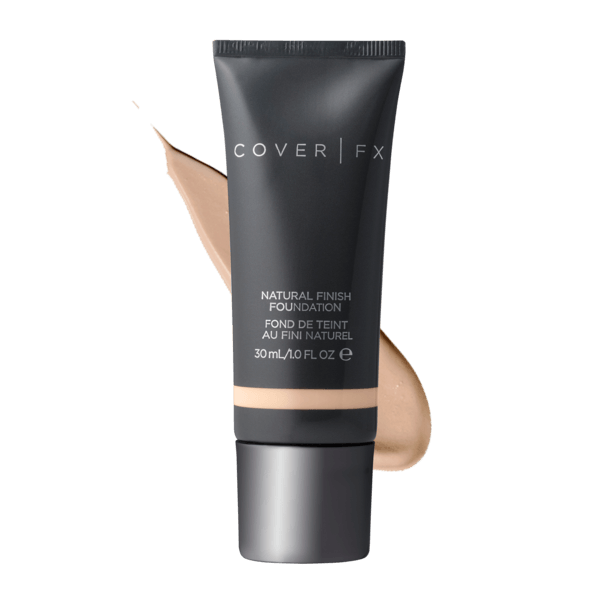 Ever since Rihanna dropped her Fenty Beauty collection with 40 shades of foundation, beauty brands have been falling all over themselves to let us know that they too have 40 shades fever. Cover FX, a brand that's been a friend to brown girls for some time, is the latest on my radar with 40 shades of Natural Finish Foundation. AND I got to participate in a photo shoot promoting the foundation! Can you find me in the chart below?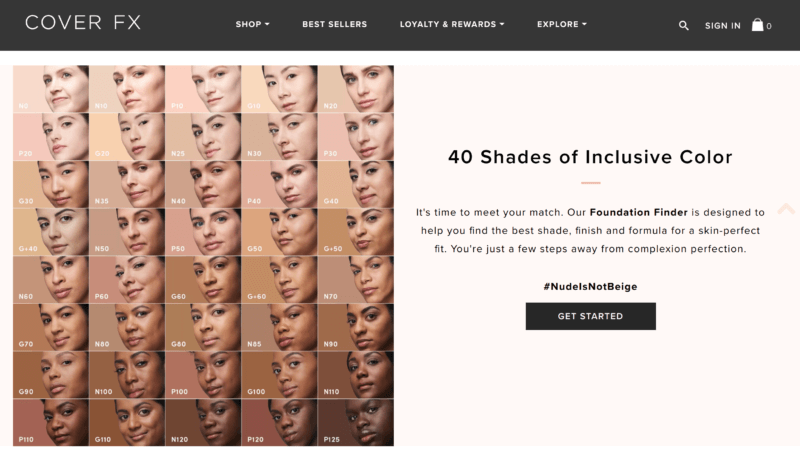 Cover FX Foundation – Natural Finish
Billed as a medium coverage, second-skin foundation, the Cover FX Natural Finish Foundation certainly lives up to its hype. It's a little heavier than I would normally wear for an everyday foundation, but the Natural Finish offers really good coverage without looking like a mask. They nailed the second-skin aspect. The result looked like my skin completely blemish free.
I was surprised that the makeup artist matched me as a neutral undertone though. I typically wear foundations in the golden/yellow undertone family but admittedly, my undertone has been known to change from week to week. I'm special, I know. *sigh*
Cover FX does a deep dive with its 40 shades by matching not three, but four different undertones: Pink, Neutral, Golden and the G+ shades are even warmer than the G. It also has four shade ranges: Light, Medium, Medium Deep and Deep. It's water-based, oil-free and buildable from medium to full coverage. They've covered a lot of bases with this one.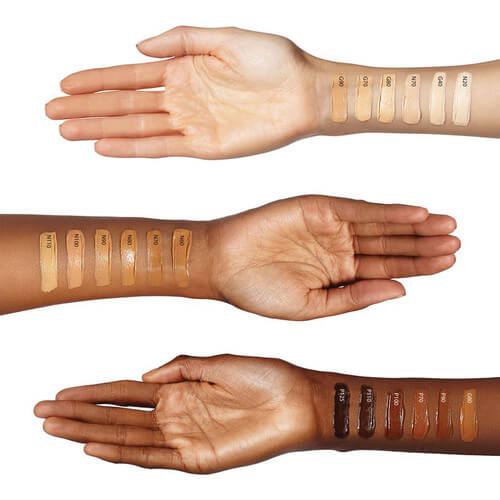 The other thing I really enjoy about Cover FX is their matching system. Once you find your shade, you can find your perfect match for any of their other products using that number. As you can imagine, that takes a lot of guesswork out of your shopping experience. Make my life easier and I'll love you forever!
Thanks for stopping by, my lovely. Cheers to finding your perfect match!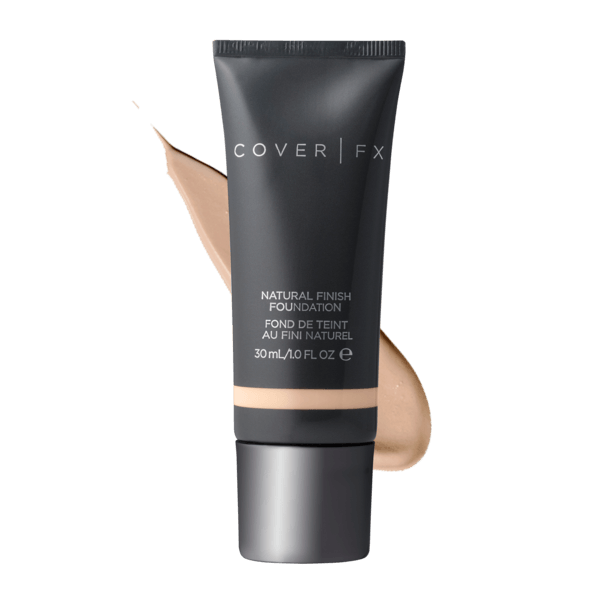 Shop Cover FX Foundation at Sephora
Shop Cover FX Foundation on Amazon
---
RECOMMENDED FOR YOU