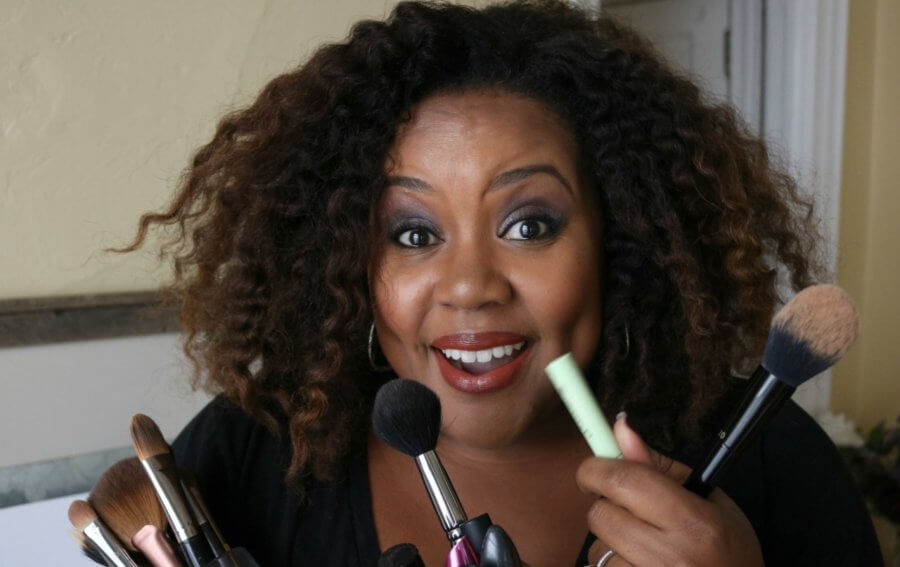 Organization and access are the watchwords when storing your makeup. If you're like me, someone with limited space but lots of product, keeping all your favorites organized and accessible in one space can be challenging. In today's video, I'm giving you a glimpse behind the scenes of my daily makeup storage/application area and I show you how I whipped my makeup collection into shape for easy access and frustration-free mornings. As with most things in my life, this video demonstrates a work in progress with some work yet to be done. Cheers to organizing your makeup my lovely!
Resources for Makeup Organization
This video was inspired by The Konmari Method. The full system can be found in The Life-Changing Magic of Tidying Up: The Japanese Art of Decluttering and Organizing by Marie Kondo but to be clear, I am not using the Konmari Method in this video. It's just a jumping off point.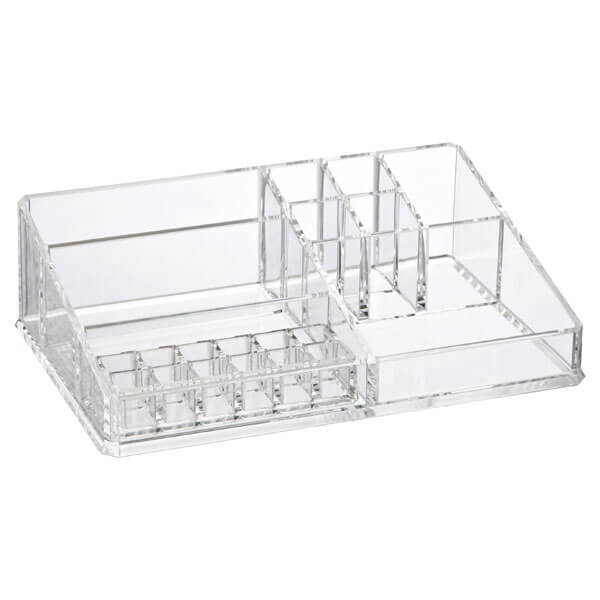 This is the cosmetics organizer featured in the video that I purchased from the Container Store. I got it on sale but even at full price, it's totally worth the coins. I love the organizers at the Container Store because they're customizable and buildable. You can start off with the basic pieces, build as your makeup collection grows and maintain a consistent look throughout the process. I also found some other options here and here and GLAMboxes has acrylic organizers with built-in brush holders, drawers and dividers.
Makeup Organization Quick Tips
Group like items together. For example, keep all your foundation products together (concealer, foundation, primer, etc.) because it's easier to move through the steps if you don't have to hunt around for each product. Same goes for eyeliners, eye shadows and lipsticks.
Separate daily beauty products from special occasion products. Try storing the special occasion items in a different container to reduce clutter.
Use non-traditional storage solutions. Pencil holders work well for storing mascara and lip gloss tubes as well as eyeliner and lip liner pencils.
Choose see-through storage containers. Nothing adds more time to your morning beauty routine than hunting through closed drawers for products. Clear acrylic containers are great for keeping your products visually available and free from dust. Here are a few options for small makeup collections, mid-sized collections and large collections.
I hope you enjoy the behind the scenes look in the video and please let me know what other videos you'd like to see. Drop a comment here on the blog or on the video, your choice! See you soon!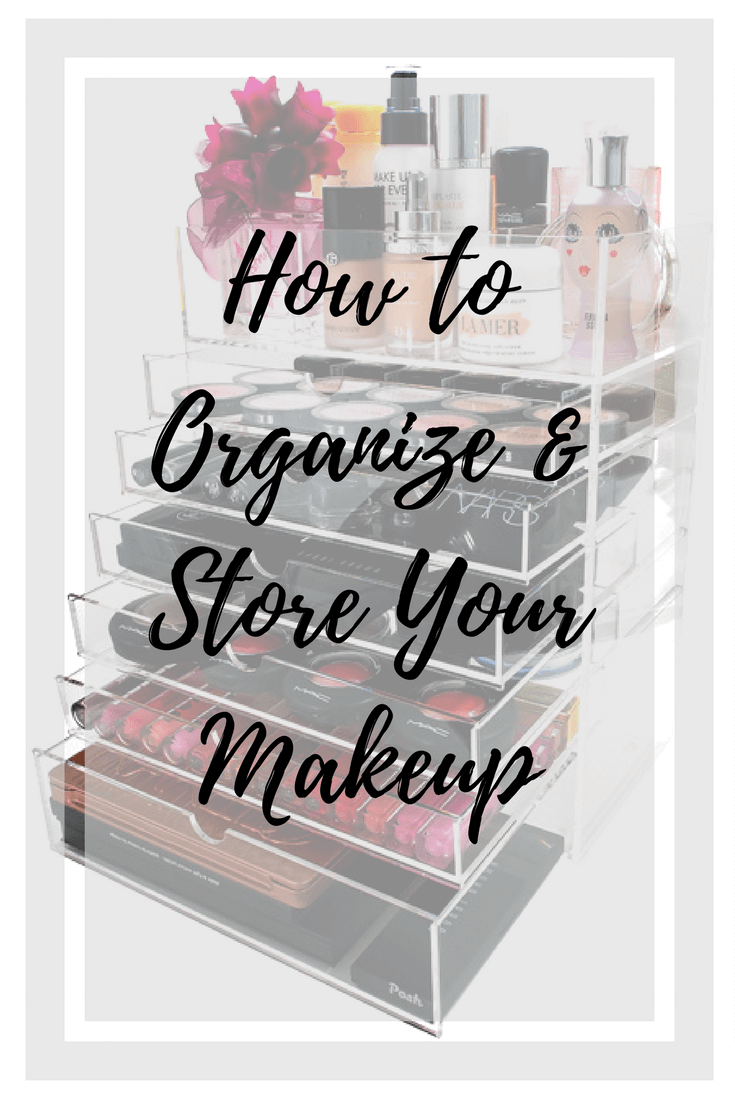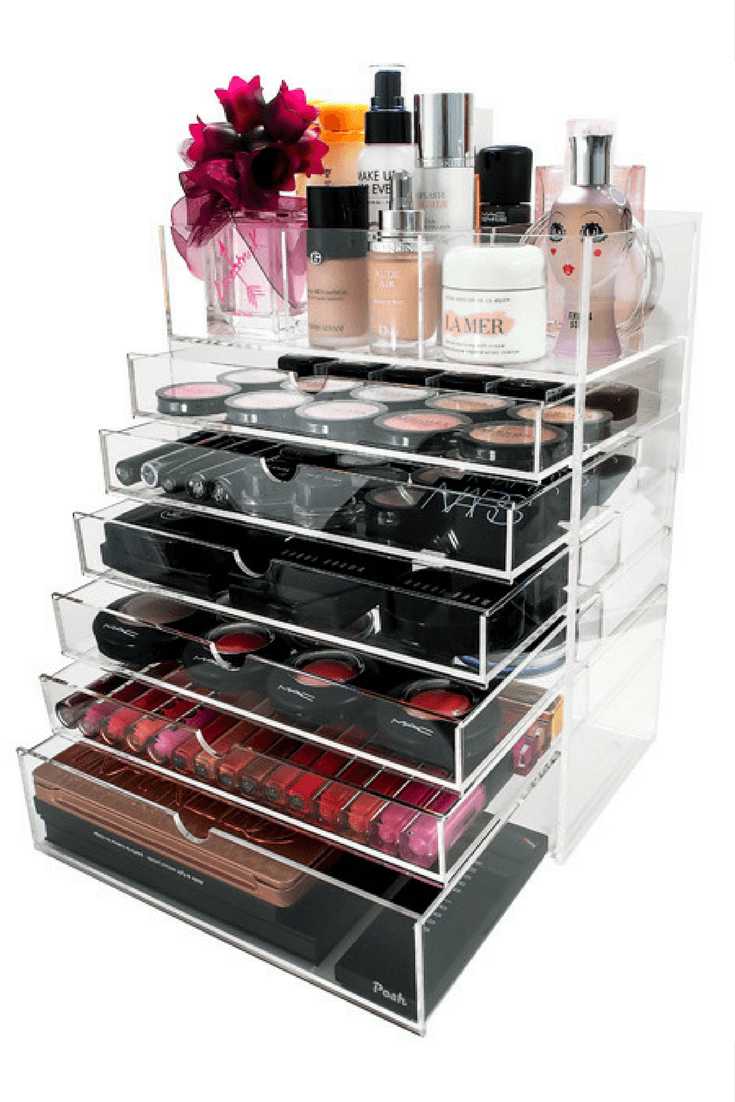 ---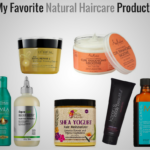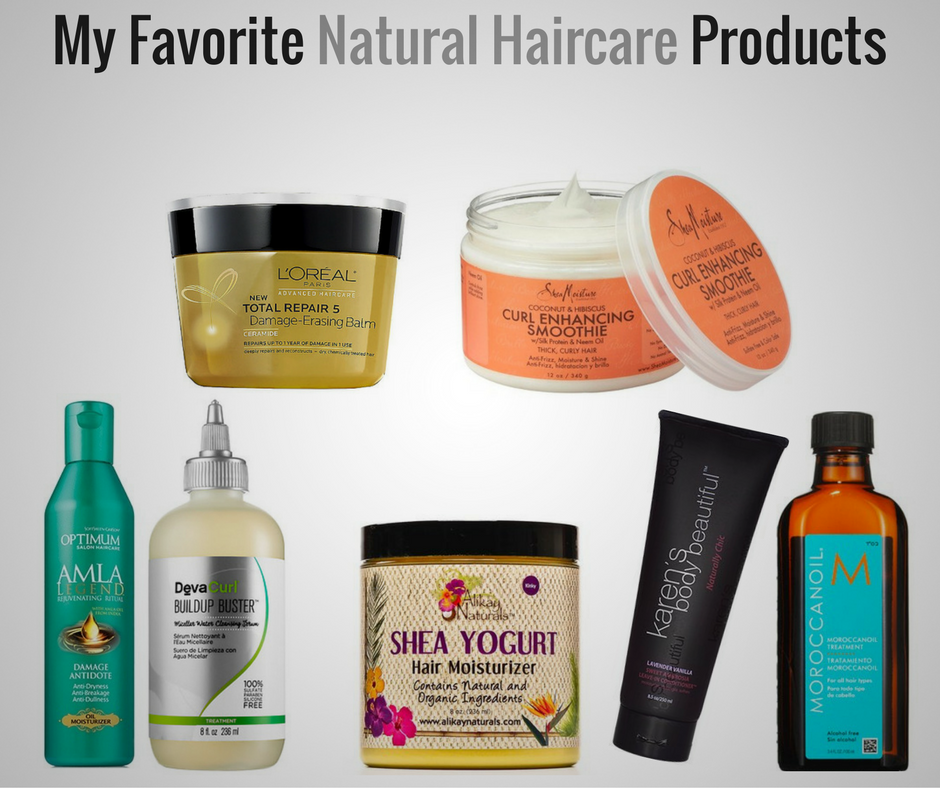 ---
RECOMMENDED FOR YOU
---
Shop The Post: Organize Makeup Using Acrylic Storage