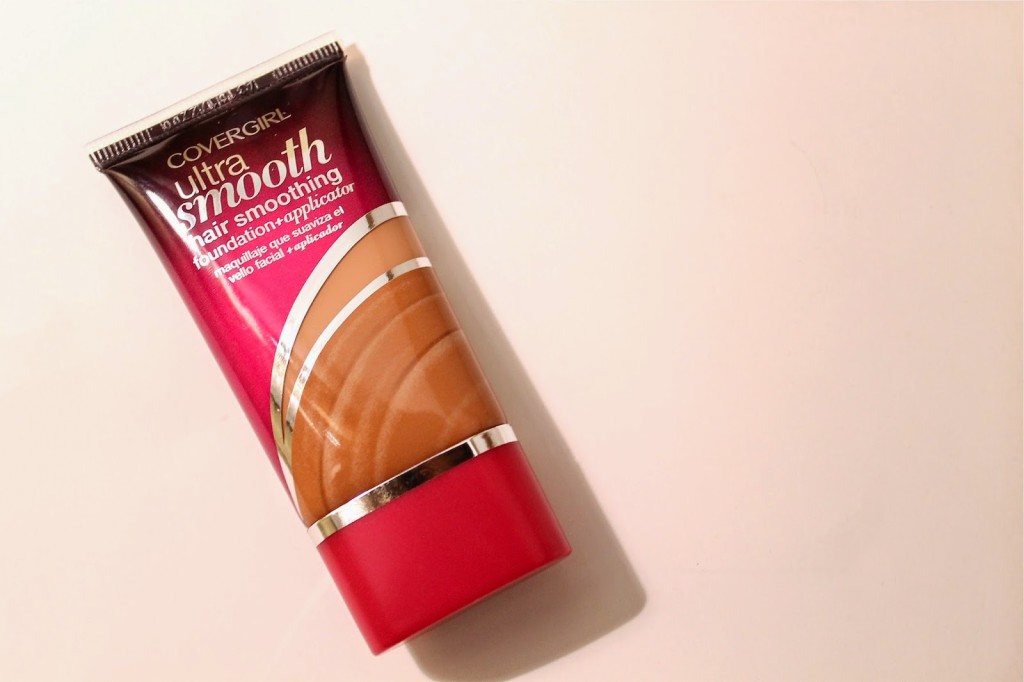 I was very excited to crack open the
Influenster
Refresh VoxBox because it arrived just in time for spring when we're all coming out of hibernation and looking forward to more sun and more socializing. This box covers all the bases and is chock full of products to freshen your beauty routine, your diet and your all-important smile. Here's what's inside:
Covergirl UltraSmooth Foundation
L'Occitane Shea Butter Light Comforting Cream
Montagne Jeunesse Black Seaweed Peel Off Face Masque
Listerine Pocketpaks
DenTek Comfort Clean Floss Picks & Fun Flossers
Beanitos Chips
Skinnygirl Tasty Nutrition Bar
Orgain Certified Organic Nutritional Shakes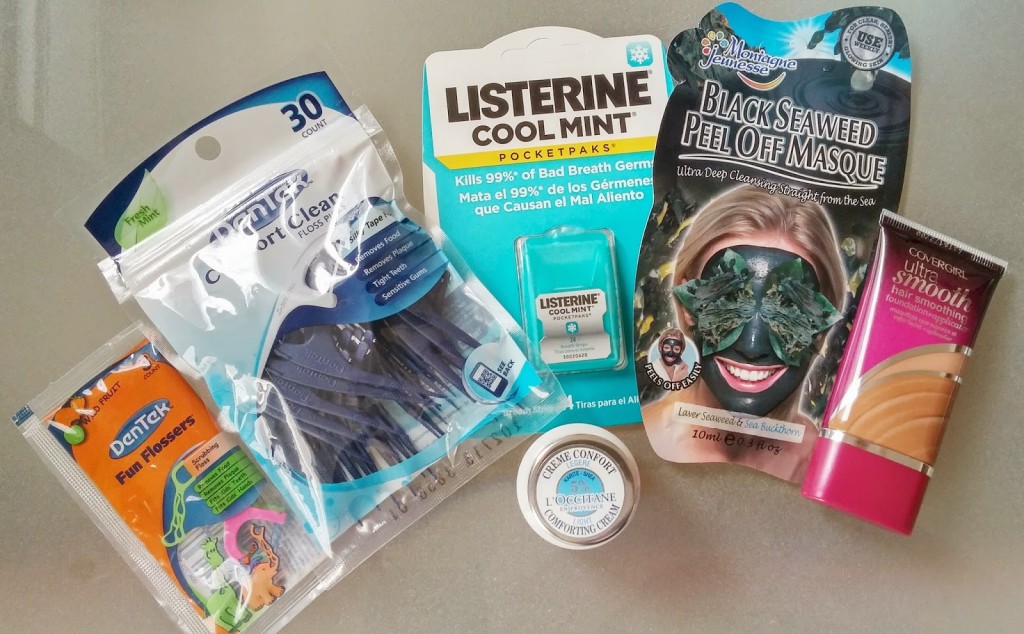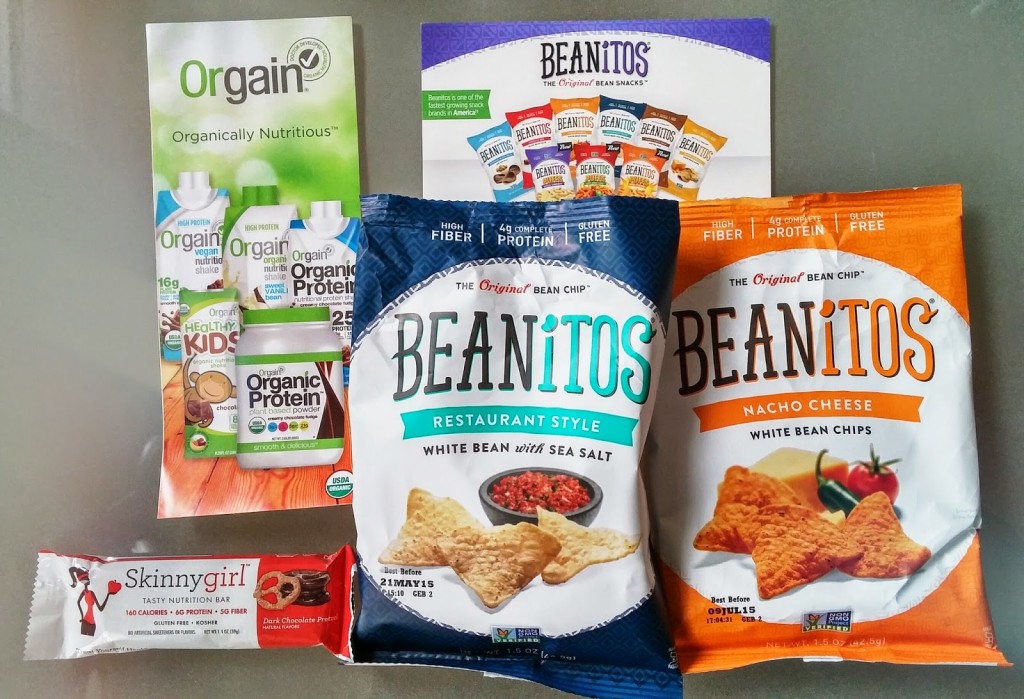 COVERGIRL UltraSmooth Foundation
First up is the new
Covergirl UltraSmooth Foundation
. This foundation-meets-skincare product promises to smooth away blemishes, redness and uneven skin tone with a special applicator that even helps smooth fine facial hair. UltraSmooth Foundation offers medium coverage and comes in 12 shades from Ivory to Soft Sable.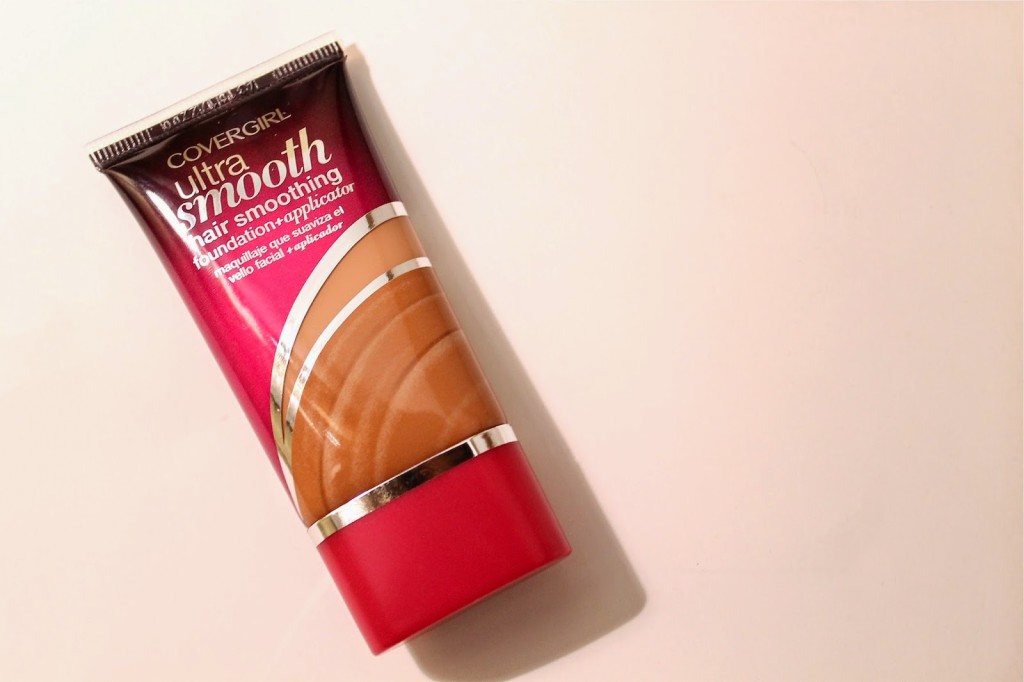 COVERGIRL UltraSmooth Foundation in Classic Tan
I received Classic Tan 860 and it is a really good match for my complexion. The UltraSmooth is a little weightier than the foundation I normally wear as I'm more of a light-coverage girl when it comes to everyday wear.  However, I really like it. It goes on smooth and has a creamy texture that blends easily and provides even coverage without being too heavy. It's also buildable which eliminated a need for concealer in those areas that need extra attention. Covergirl UltraSmooth Foundation retails for $12.99 – $16.99 and is available at drugstores nationwide.
L'Occitane Shea Butter Light Comforting Cream
Next up is a face cream from one of my favorite brands,
L'Occitane Shea Butter Light Comforting Cream
. Confession time. When I first saw this, I got all excited because I thought it was a hand cream. I keep a tube of L'Occitane Shea Butter Hand Cream with me at all times and I was jazzed to have a new variety to add to my bag. Uh, not so much. Upon closer inspection, and a little reading, I discovered that it is indeed a cream for one's face. Doh! Pay attention girl!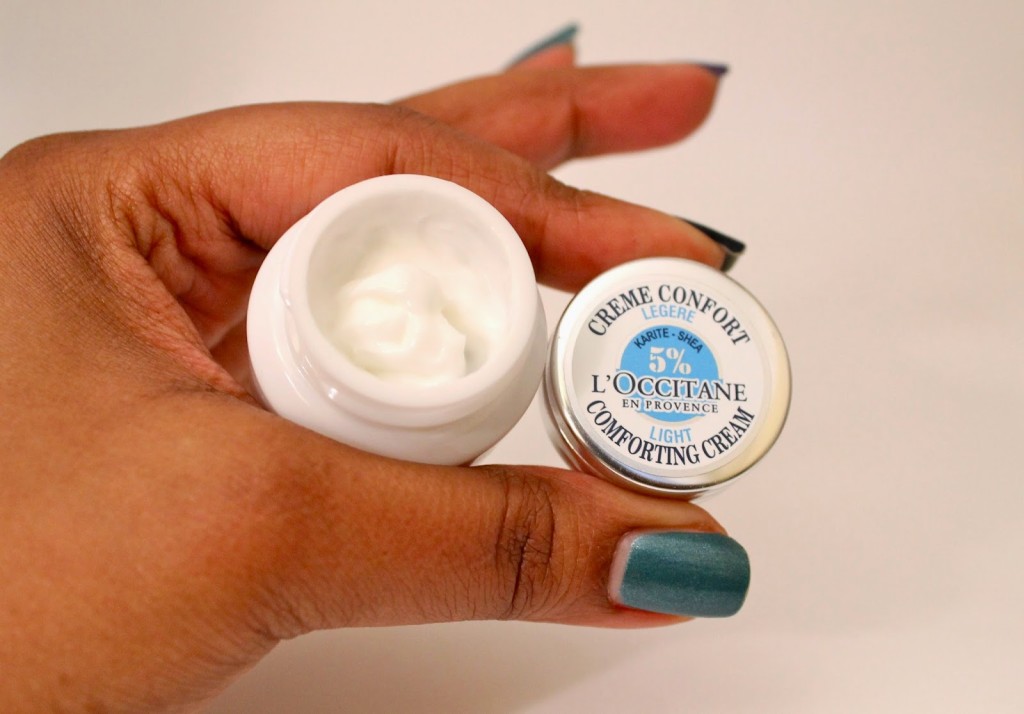 L'Occitane Shea Butter Light Comforting Cream
Not to worry, I am now equally excited for this new face cream that contains 5% shea butter and is made in a fair-trade partnership with the women of Burkina Faso in West Africa that contributes to the empowerment of 15,000 women in one of the world's poorest countries. True to the brand's rep, the Light Comforting Cream delivers on its promise to provide soft, supple skin all day long. We likey! It retails for $5 (8ml) and $28 (50ml).
Montagne Jeunesse Black Seaweed Peel Off Masque
I'm new to the brand but since I'm always in search of products that will help keep my skin free from blemishes and looking good, I jumped at the chance to try this deep cleansing detox masque. I like  peel off masks as they are generally less messy and this one worked great. At $1.49, it's a no-brainer addition to my beauty arsenal. Available at grocery and drugstores nationwide. (Review coming soon!)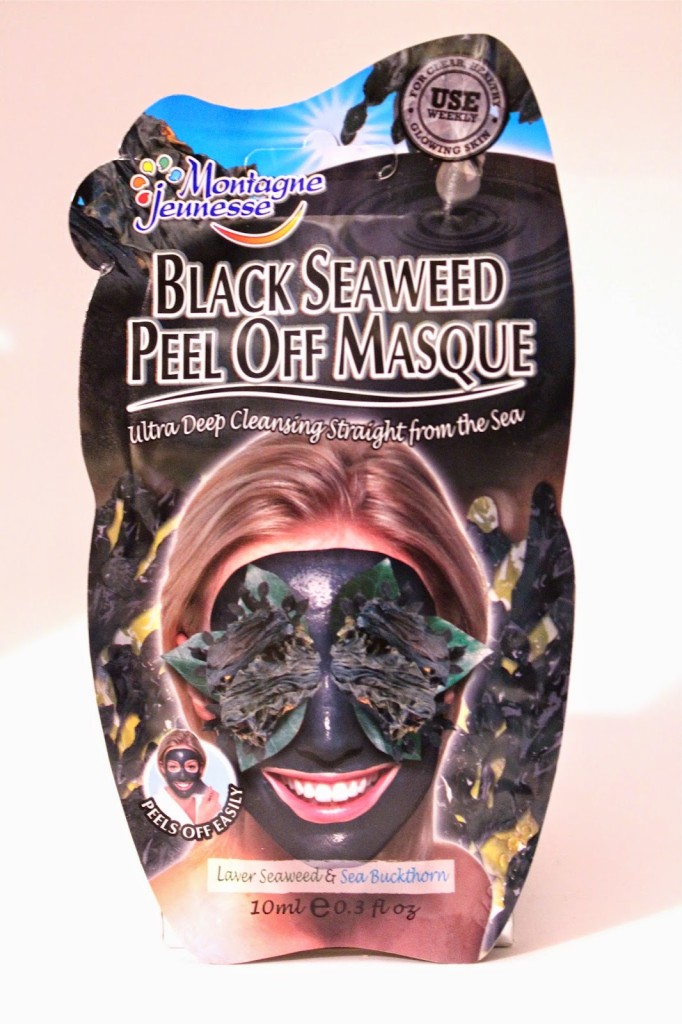 Montagne Jeunesse Black Seaweed Peel Off Masque
NUTRITION
Beanitos Chips
I'll admit it, I'm a snack fiend. When I get hungry my first impulse is to reach for a snack food rather than a meal and in the spirit of full disclosure, those snacks are usually not the healthiest. Enter Beanitos. My brother, the
health nut
healthy lifestyle enthusiast, swears by these chips. I, of course, had never heard of them, preferring instead honey BBQ potato chips and chocolate bars.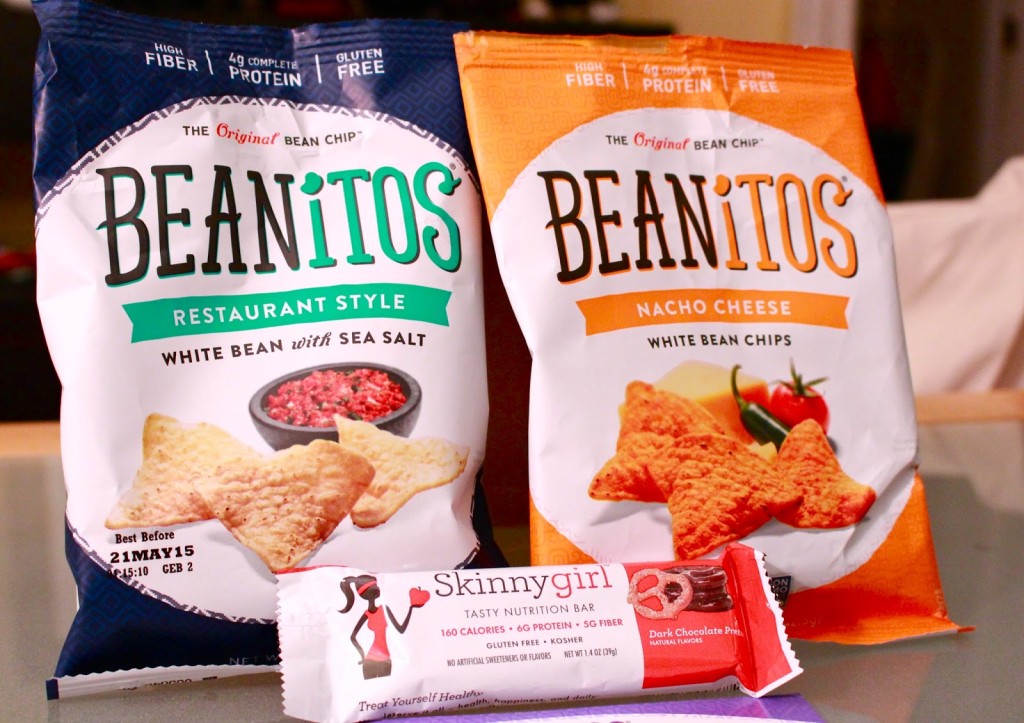 Beanitos and Skinnygirl ~ healthy snacking!
Beanitos are made from fiber and protein rich beans and are preservative-free, non-GMO and gluten-free.  I tried the Nacho Cheese first and discovered that I liked the flavor and the crunch. Taken in small doses, I could get used to these nutritious snack alternatives but it may be an uphill battle for me.


Skinnygirl Tasty Nutrition Bar
Chocolate and pretzels with 6g protein, 5g of fiber and only 160 calories. What's not to love! Skinnygirl is available at Target and other retailers nationwide.
ORAL HEALTH
DenTek Comfort Clean Floss Picks & Fun Flossers
Healthy gums are the foundation for a great smile and these
DenTek
flossers make short work of removing food particles and the dreaded plaque.
Listerine Pocketpaks
These handy breath strips are perfect for instant freshening after coffee, before meetings or the all-important first kiss. As an added bonus,
Pocketpaks
kill 99% of bad breath germs so you're not just masking an odor, you're getting rid of the germs that cause the odor. It's a win-win! That's it for the Refresh VoxBox! I hope you discovered some new products to help you make a fresh start this spring! Thanks for reading!
I received these complimentary products from Influenster for testing and review purposes. All opinions are my own.