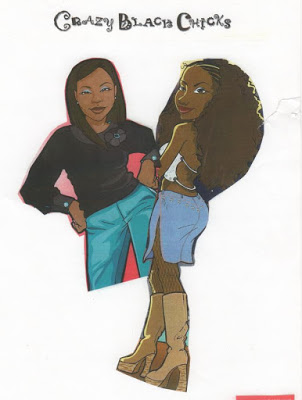 Spring has officially sprung and I'm so excited I can barely stand it! Today is the first 65-degree, sunny in NYC day of the season and it couldn't have happened at a better time. You see, March 27th is the day I'm giving birth. Birth? Yes birth. Not to a real live human baby but to my long-gestating screenplay Crazy Black Chicks!! The American Theatre of Harlem has chosen Crazy Black Chicks (written by yours truly & Abiola Abrams) as a featured script in their Comedy Reading Series and it's going to be FABULOUS!!
The particulars: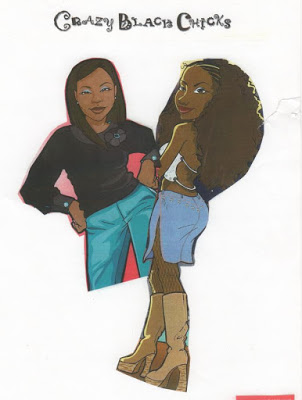 Crazy Black Chicks, the story of two women, a serious thespian and her beef patty heiress roomie, who make a pact to get famous in 30 days or bust. We follow their hilarious journey as they prove they'll do ANYTHING to make their dreams come true.
American Theatre of Harlem
The South Oxford Space
138 South Oxford Street
Brooklyn, NY 11217
8PM, The Great Room
The cast is amazing and we've been having a ball in rehearsal and I just know it's going to be a wonderful night. You can visit our
Facebook Page
for a complete list of the players and to RSVP for the event. I hope to see you there. I'll be
tweeting
all the behind the scenes brouhaha and I'll post select video and pics in the coming days.
So excited!! AAAAHHHHHH!!!