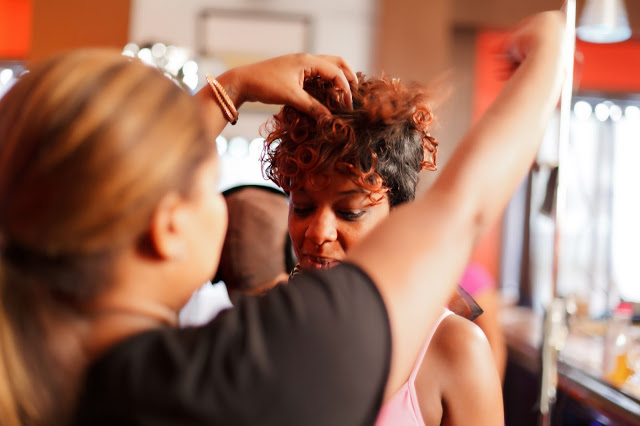 Hey Gorgeous! I usually write about my love of beauty and style in these pages and sometimes even I forget that my actual job is in entertainment. It's funny how the different parts of my life take over at different times. Anyway, today I want to share a little of the other side of my life and hip you to this funny, new sketch comedy series, It's Funny, I'm Just Saying directed by yours truly!
We shot the first season last summer and it's been a long and winding road to the series premiere and I'm beyond pleased to give you a look at our first episode.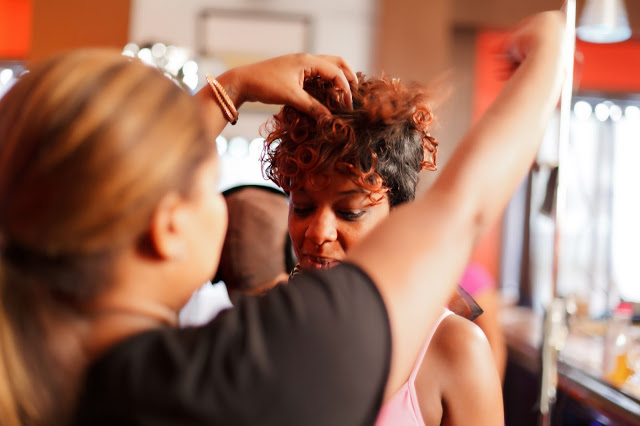 photo: Pat Houston
It's Funny
is written and produced by Khemali Murray, shot and edited by Kristal Mosley of
iCreateTV
and, as I mentioned, directed by
ME!!
We made quite the team. Watch one, watch them all! All comments welcome here and on
YouTube
! Hope you enjoy the show and here are a couple of behind the scenes shots from our adventure. For more photos, click
here
.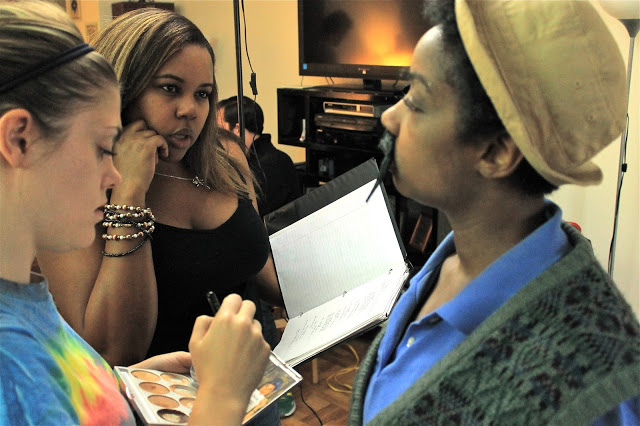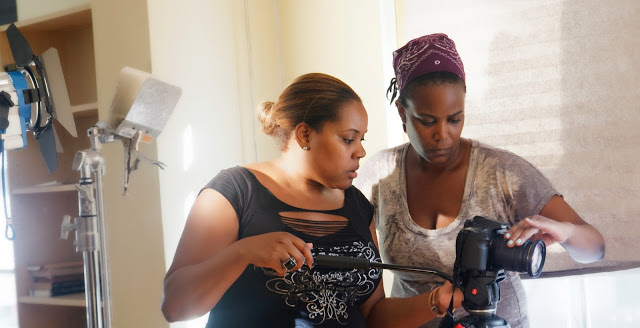 Setting up a shot with Kristal, the DP.