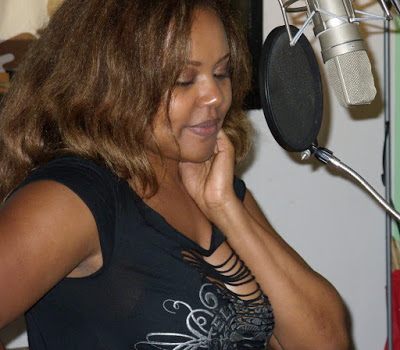 I'm happy to say there are many, many things poppin' this summer and hence, I've been totally remiss in my
First One Hundred Days
Checkpoint posts. You know how it is, sometimes a girl's life gets in the way of a girl's blogging.
I've recorded the classic tune
Ebb Tide
for the soundtrack of the film
"The Yakuza and The Mermaid"
which will hit theaters in the very near future. As soon as the mix is completed, I'll post a snippet for your listening pleasure. 😉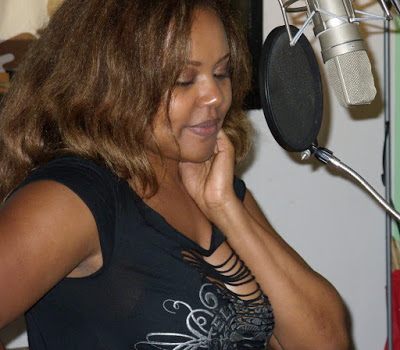 In the studio.
I've made my way back to the stage performing with the new sketch comedy troupe American Candy. Crackalicious!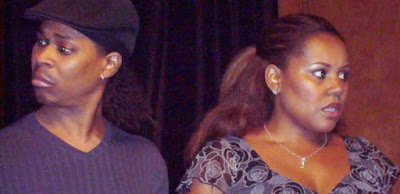 With AMERICAN CANDY troupe member, Ron DeSuze.
I've dipped my toe back into the producer game and signed on to produce a reality web series for Hollie Harper's Playgroup. The series chronicles the journey of new acting students as they learn what it really takes to be an actor. It's a tremendous amount of work and I'm having a ball. Last week we invited guest directors
Pete Chatmon
, Randall Dottin and Samad Davis to work with the students and the footage is sure to make for amazing TV. This week, we begin editing…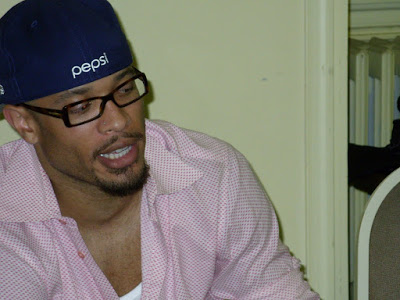 Director, Pete Chatmon.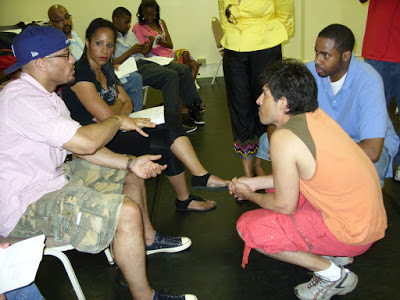 The Playgroup
I bought my very first
Mac
and redesigned my workspace. My life will never be the same.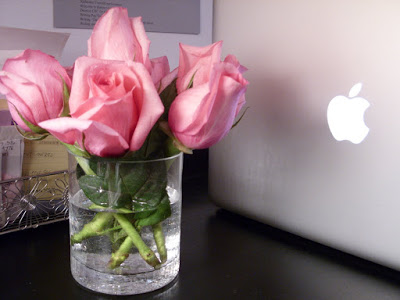 My new baby! Isn't she gorgeous!
And I've not had a single day off in about two months. I haven't even had a moment to schedule a spa day that my co-workers gifted me for my birthday over two months ago. What's up with that? Soon come, soon come. Anyway, I've gotta go to work now and I'm running late. Talk to ya later!!