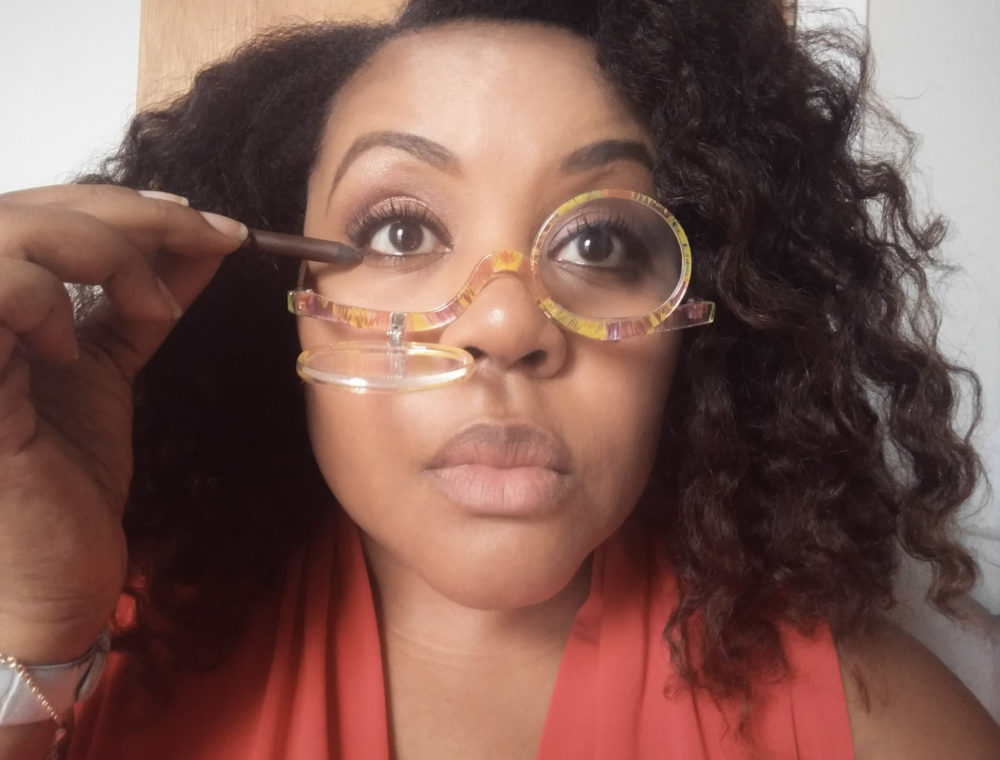 Can't see how to put your eye makeup on without your glasses? Tired of applying blind and hoping for the best? Well fret no more my lovely, Makeup Readers to the rescue! Wait, what are Makeup Readers? They're specially designed reading glasses that have lenses that either flip down independently or swivel from one eye to the other allowing you to see clearly while applying makeup to the opposite eye! Genius right?!
I thought them so clever, I jumped at the chance to try a pair or two even though I don't need glasses to apply makeup. Truth, I only wear glasses designed to ease eye strain when I've been staring at a computer for too long but these were too good to pass up. Plus, I wanted to tell you all about them!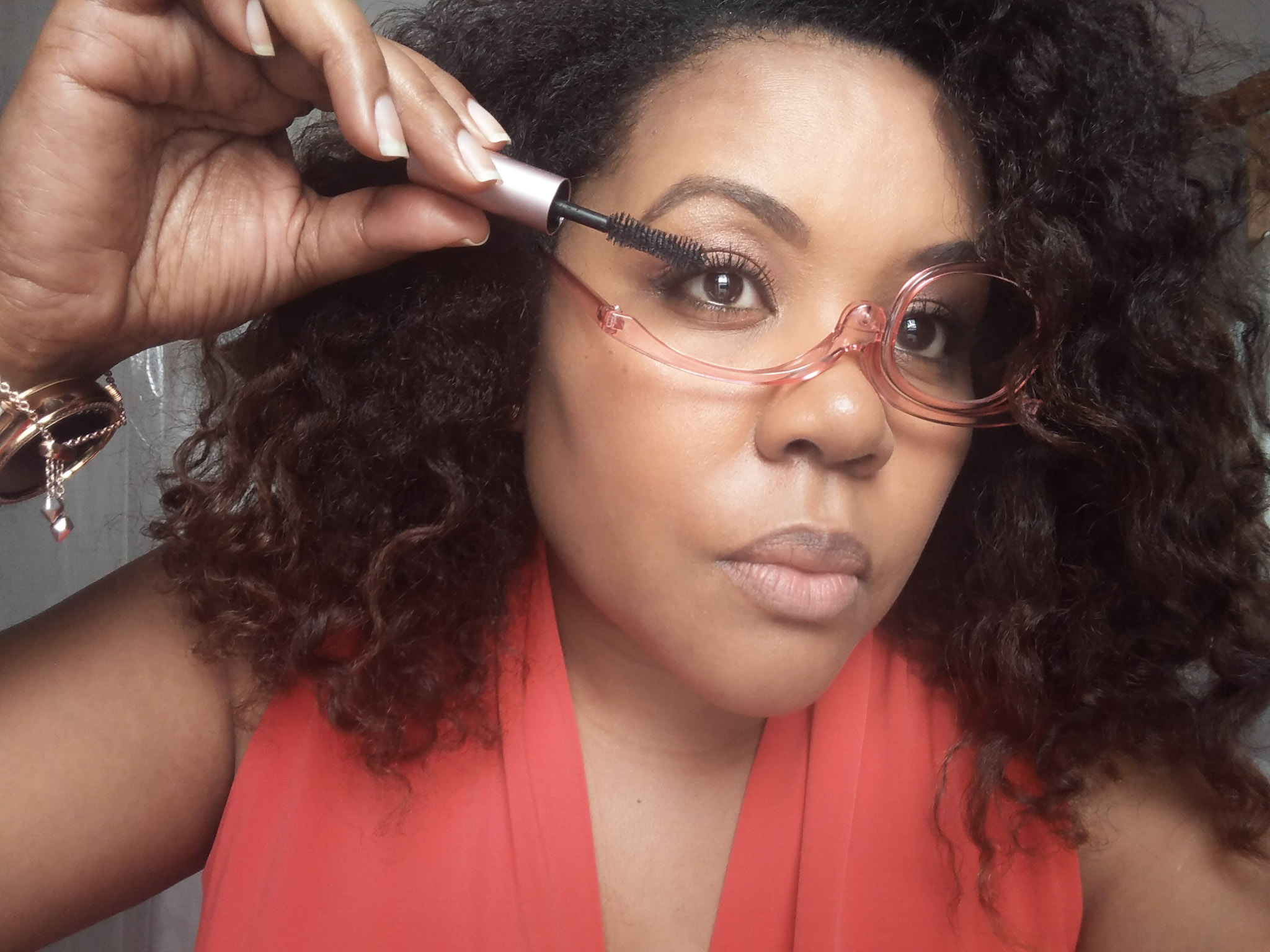 Available on readers.com, Makeup Readers can be ordered based on the level of magnification you require just like the reading glasses you pick up at the pharmacy. The magnification power starts at +1 and goes up to +3 in one-quarter increments so you're sure to find the right magnification for your eyesight. If you know what your magnification is great, if not, you can take a nifty test on the site for the answer. Super simple!
There are two styles on readers.com: The Magnolia Makeup Reader with flip down lenses and  The Carrie Makeup Reader with a swivel-over lens. In all honesty the Magnolia pair look more than a little goofy (in a cute sort of way) but it doesn't really matter, because you'll be the only one looking as you apply your makeup. Ostensibly. I like the look of the single-lens Carrie readers better and I found them to be less cumbersome than the Magnolias. Working around the frame on either pair can be a bit of a challenge but it gets better with practice.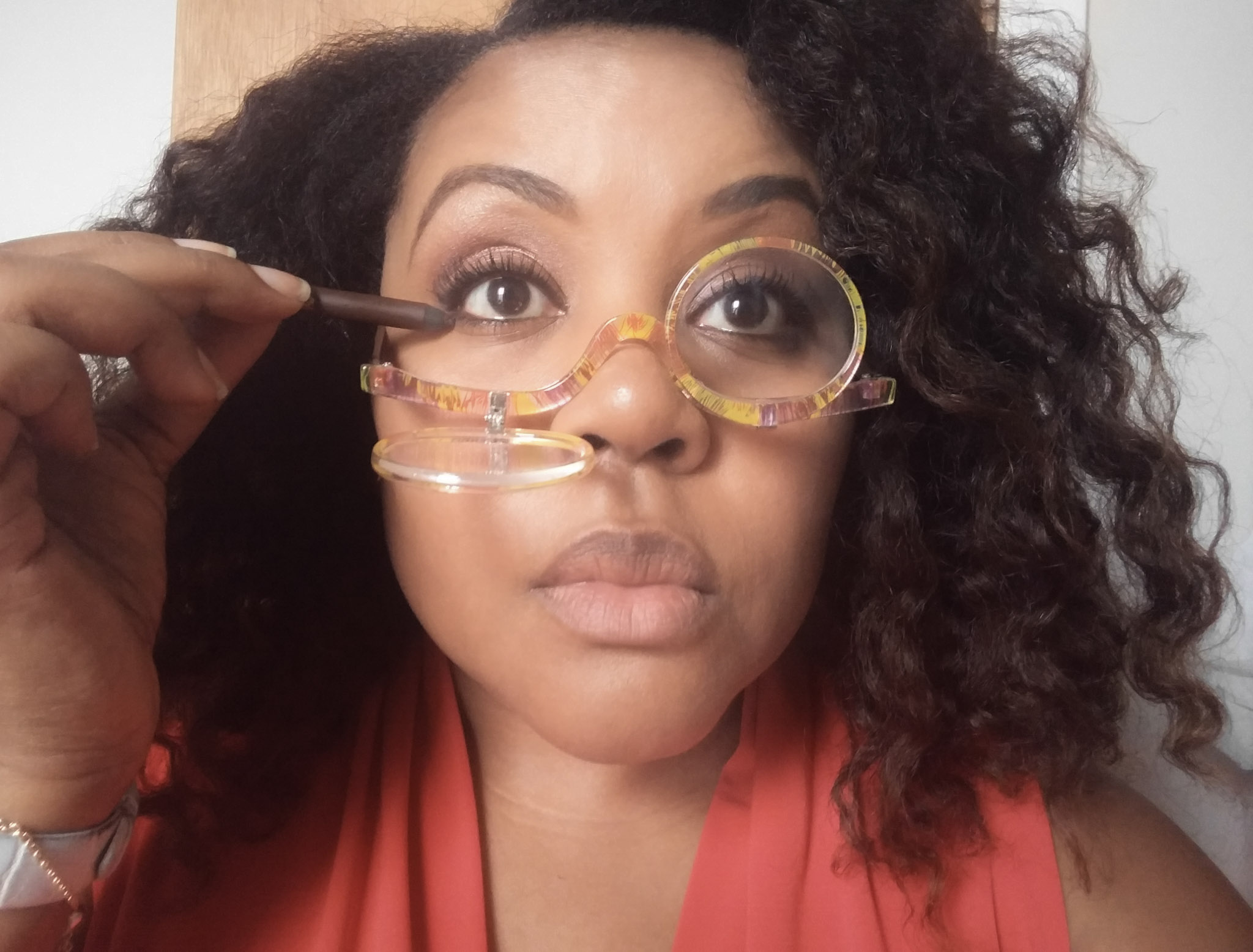 Retailing for $15.95 each, the makeup readers are totally worth a look!
---
RECOMMENDED FOR YOU