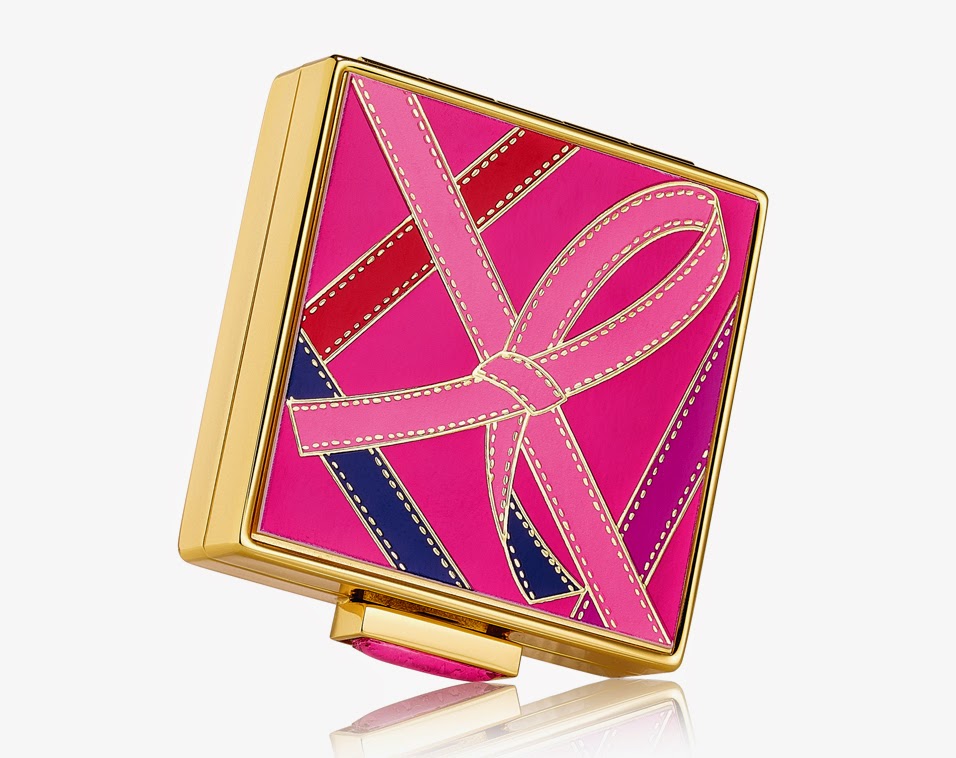 Summer is officially over. As most of us continue to deal with the lingering effects of the pandemic, many of us have neglected our regular health screenings because of it. However, now is a perfect time to take a closer look at our health and well-being. October is Breast Cancer Awareness Month and it's a great time to schedule a yearly mammogram and encourage the women in your life to do the same. Awareness is a wonderful thing and taking action based on that awareness is even better.
And after you've taken care of your own health, you can go a step further by making a contribution to organizations that support breast health and work to find a cure. Fortunately, lots of companies make it really easy to support breast cancer research and Shop Pink with special edition products, the proceeds of which go to support the cause.  Here are a few of my picks for the best beauty, style, and home products for Breast Cancer Awareness Month 2020.
---
Breast Cancer Awareness Month
Beauty Products
Estee Lauder Advanced Night Repair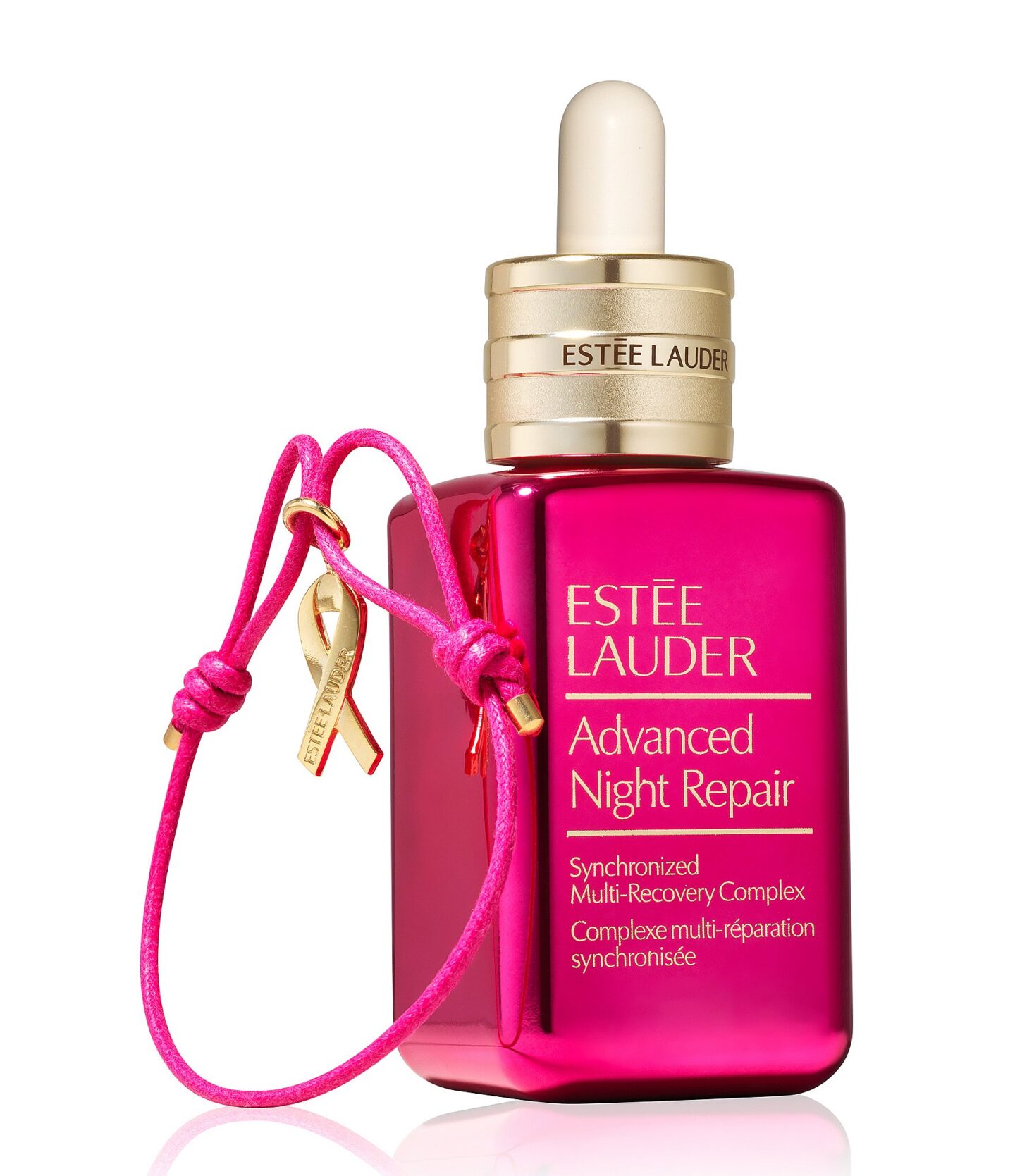 The most comprehensive Advanced Night Repair serum ever. With its exclusive, multi-dimensional technology, this formula harnesses the restorative power of night to deliver accelerated visible renewal. The fast penetrating serum reduces the look of multiple signs of aging caused by the environmental impact of modern life. Skin looks smoother and less lined, younger, more radiant and even toned.
Estée Lauder will donate 20% of the purchase price of Advanced Night Repair Synchronized Multi-Recovery Complex with a maximum donation of $304,000 to the Breast Cancer Research Foundation® from 9/1/20 to 6/30/21, or until supplies last.
---
Bobbi Brown Cosmetics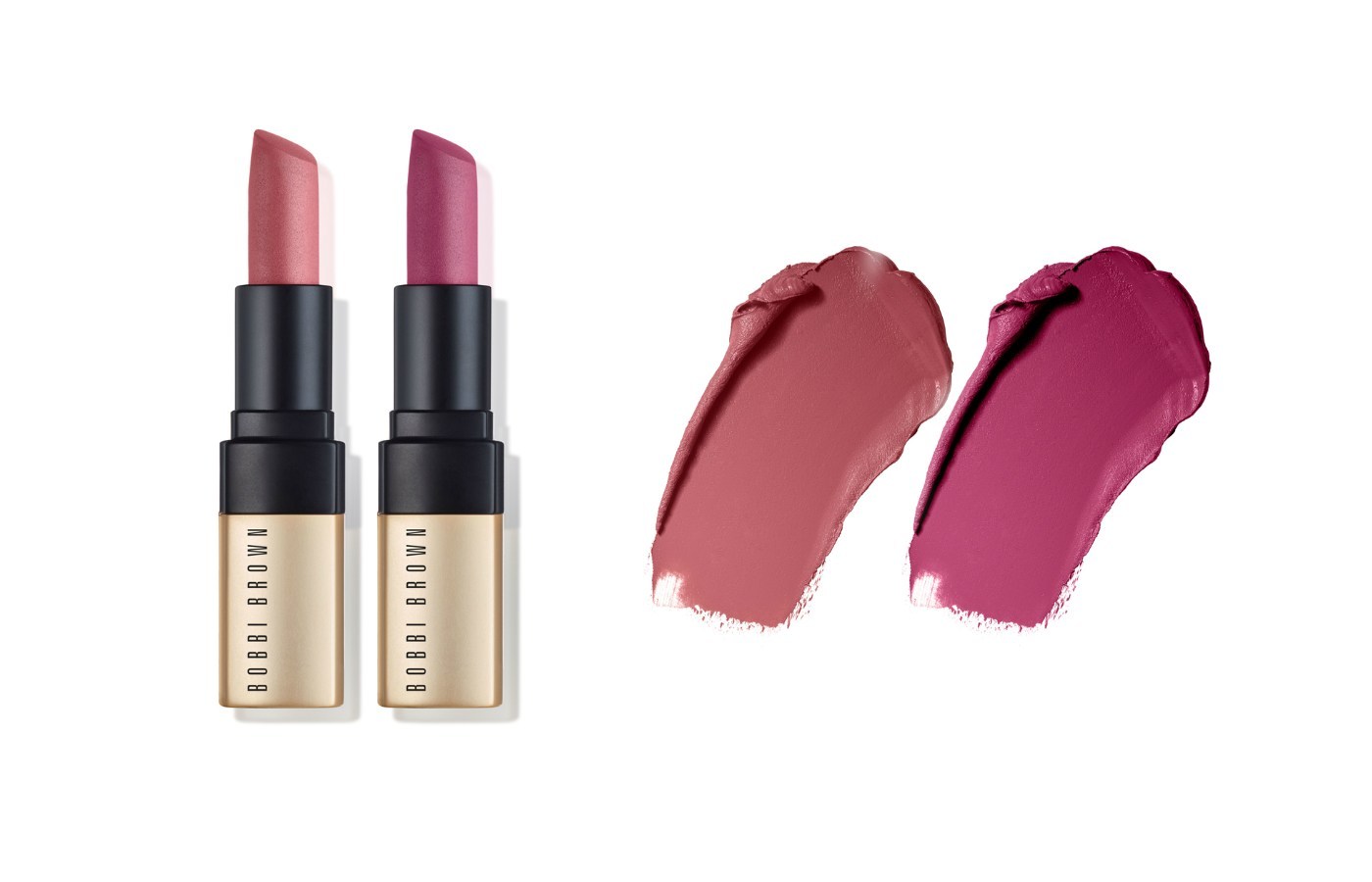 Powerful Pinks Luxe Matte Lip Color Duo features two Luxe Matte Lip Color shades: Boss Pink and Razzberry. This luxurious matte lipstick delivers full coverage, a comfortable, lightweight feel, and 12-hour high-impact color.
In support of The Estée Lauder Companies' Breast Cancer Campaign, Bobbi Brown Cosmetics will donate 50% of the purchase price of each Powerful Pinks Luxe Matte Lip Color Duo with a maximum donation of $110,000 to the Breast Cancer Research Foundation® (BCRF) from 9/7/20 to 6/30/21, or until supplies last.
The BCRF funds research in key focus areas including tumor biology, treatment, prevention, survivorship, metastasis, and heredity & ethnicity. BCRF is the largest private funder of breast cancer research worldwide.
---
GlamGlow Bubblesheet Oxygenating Deep Cleanse Mask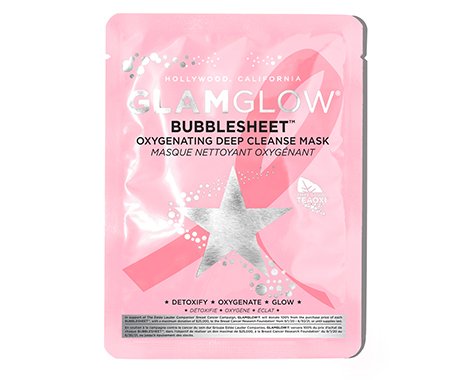 The first-of-its-kind oxygenating deep cleanse mask with Green Tea TEAOXI® works to reveal glowing, purified skin in just three minutes. The bamboo charcoal-infused sheet mask activates an oxygenating and tingling 3D bubble experience that invigorates, detoxifies, and removes makeup.
GLAMGLOW will donate 100% from the purchase price of each BUBBLESHEET™ with a maximum donation of $25,000 to BCRF from 9/1/20 to 6/30/21, or until supplies last.
---
Osmosis Beauty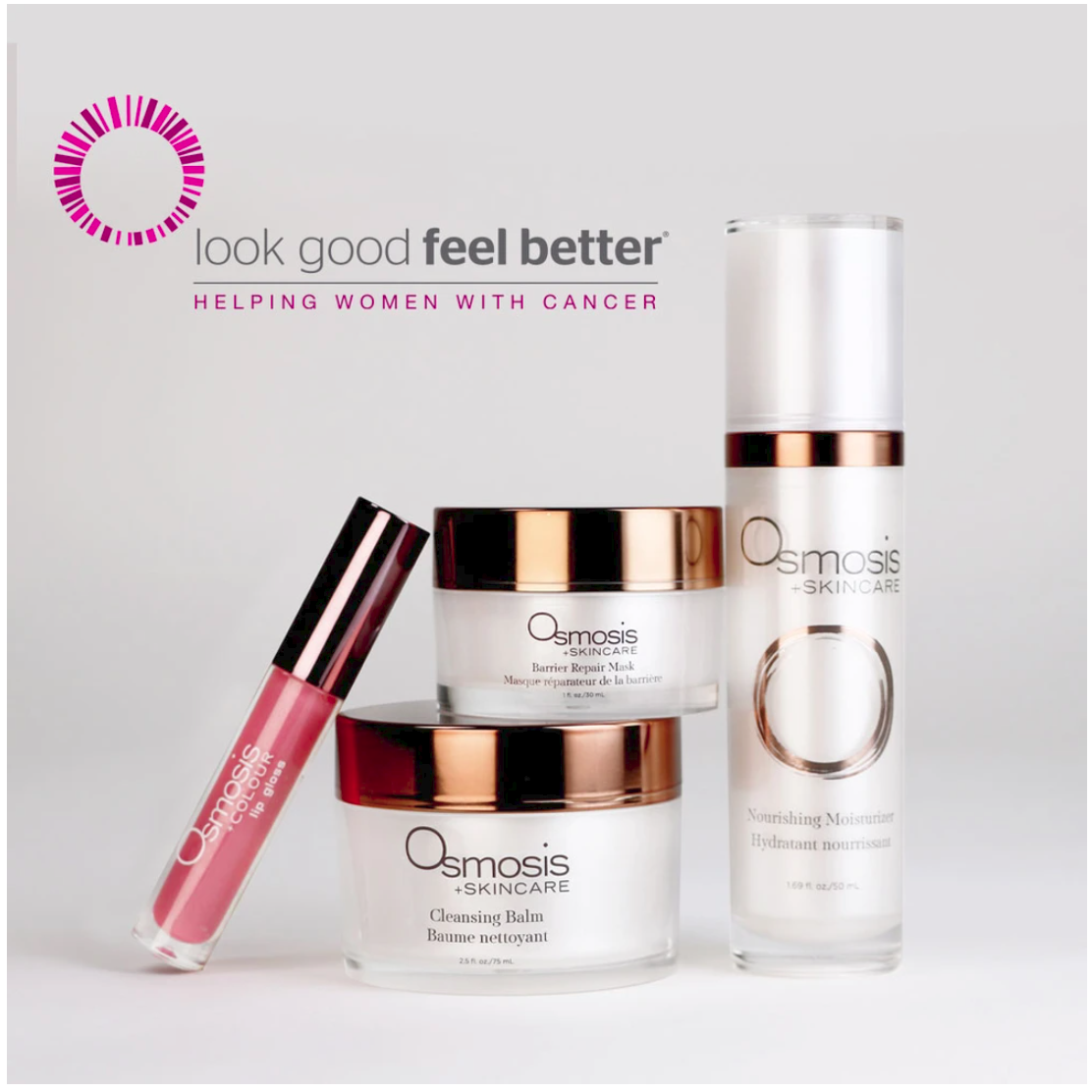 Osmosis Beauty continues their commitment to total skin health with the creation of this special Look Good Feel Better Set featuring a suite of oncology-friendly products. The set includes a Cleansing Balm, Barrier Repair Mask, Nourishing Moisturizer, and Think Pink Lip Gloss.
Twenty-five percent of the proceeds from the sale of this specially priced offering will be donated to Look Good Feel Better, an organization dedicated to improving the quality of life and self-esteem of people undergoing cancer treatment.
---
RevitaLash Cosmetics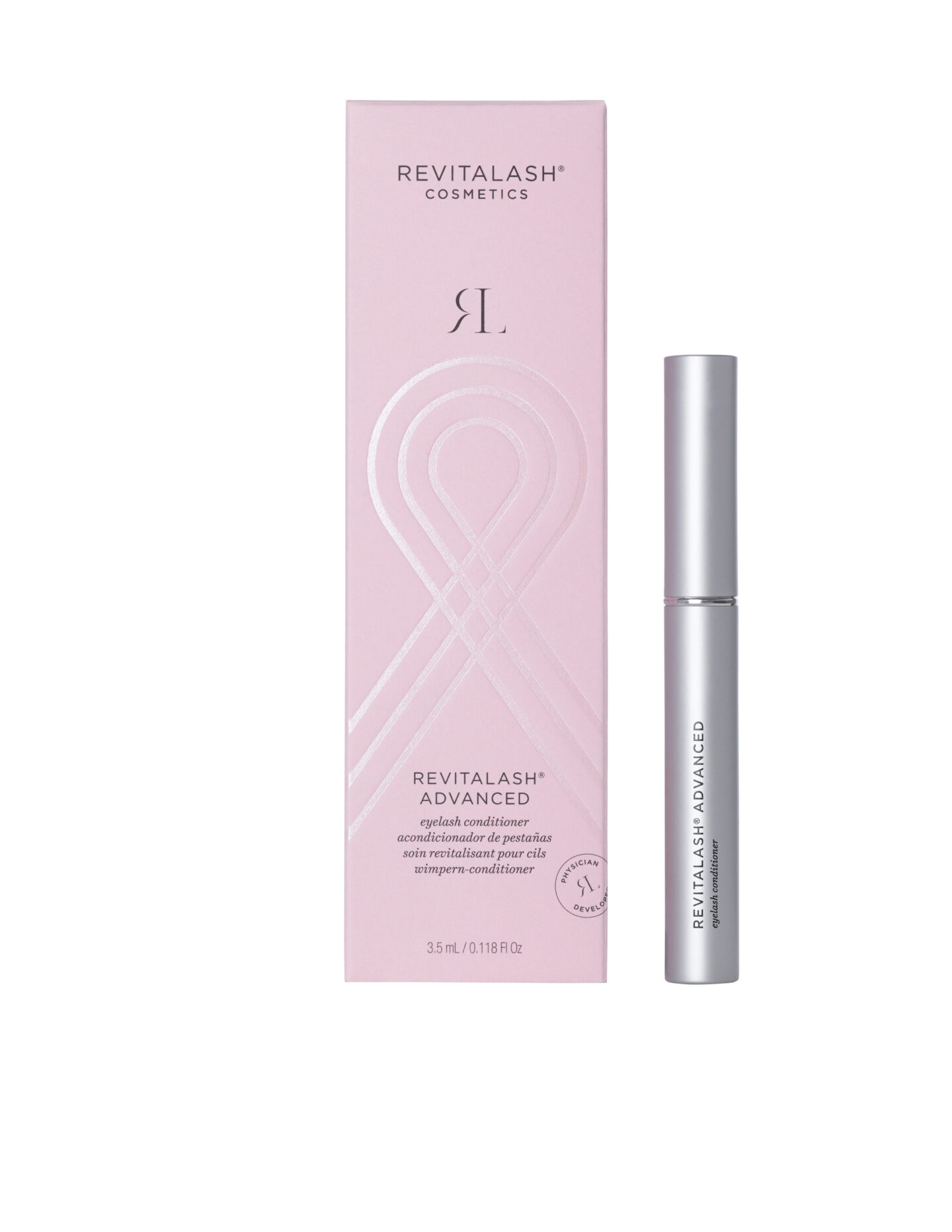 In addition to their ongoing year-round support and commitment to breast cancer awareness, RevitaLash® Cosmetics announces its annual Pink Program for 2020 beginning August 1st running through October 31st.
For each Pink Sleeve RevitaLash® Advanced (3.5mL/2.0mL) and RevitaBrow® Advanced (3.0 mL) purchased from September 1st through October 31st, 2020 RevitaLash Cosmetics will donate $2 to breast cancer charities around the world, up to a maximum of $120,000.
Additionally, during October, the brand will execute their 5th annual One4One campaign. With the purchase of any lash or brow conditioner on Revitalash.com, the brand will donate a RevitaBrow Advanced (3.0mL) to City of Hope's Positive Image Center, up to 1,600 units.
---
Shop Pink With Conair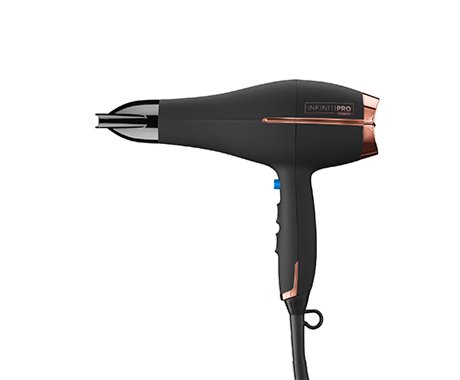 The InfinitiPRO by Conair® Pro Dryer puts the power to create smooth, shiny styles with less frizz and big volume in your hands! The combination of professional AC motor, ionic and titanium technologies and customizable heat and speed settings make this the perfect dryer for all hair types and textures.
Conair is donating $110,000 annually, regardless of sales.
---
Shop Pink: Jewelry + Accessories
LAGOS Fine Jewelry
LAGOS, the fine jewelry brand that created Smart Caviar, the first fine jewelry bracelet for the Apple Watch®, announces a partnership with the Breast Cancer Research Foundation (BCRF) on an exclusive Smart Caviar style.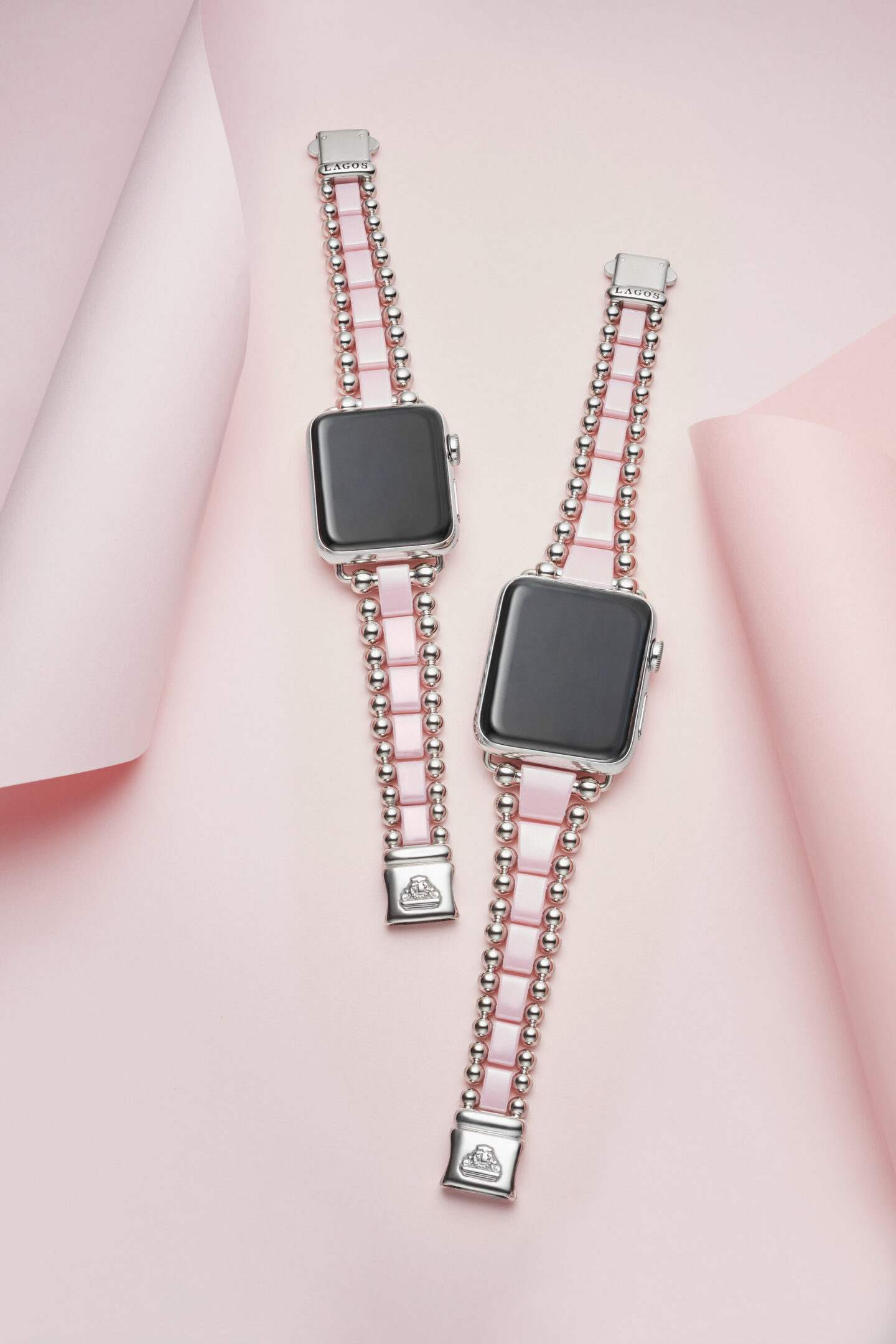 Each Smart Caviar bracelet has been designed with a lovely pink ceramic bracelet, complemented by the brand's signature Caviar beading. LAGOS will donate 20% of each bracelet sale to the Breast Cancer Research Foundation (BCRF).
---
Kendra Scott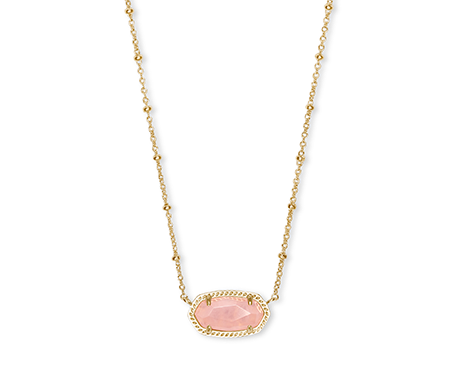 Everyone's favorite necklace featuring the iconic oval shape is reimagined with a chic new chain in the Elisa Gold Satellite Pendant Necklace in Rose Quartz. The Elaina Gold Friendship Bracelet in Rose Quartz is also included in Scott's Shop Pink campaign.
Kendra Scott is donating 20% of the purchase price of both pieces up to $150,000 to BCRF.
---
Luxury Jeweler David Yurman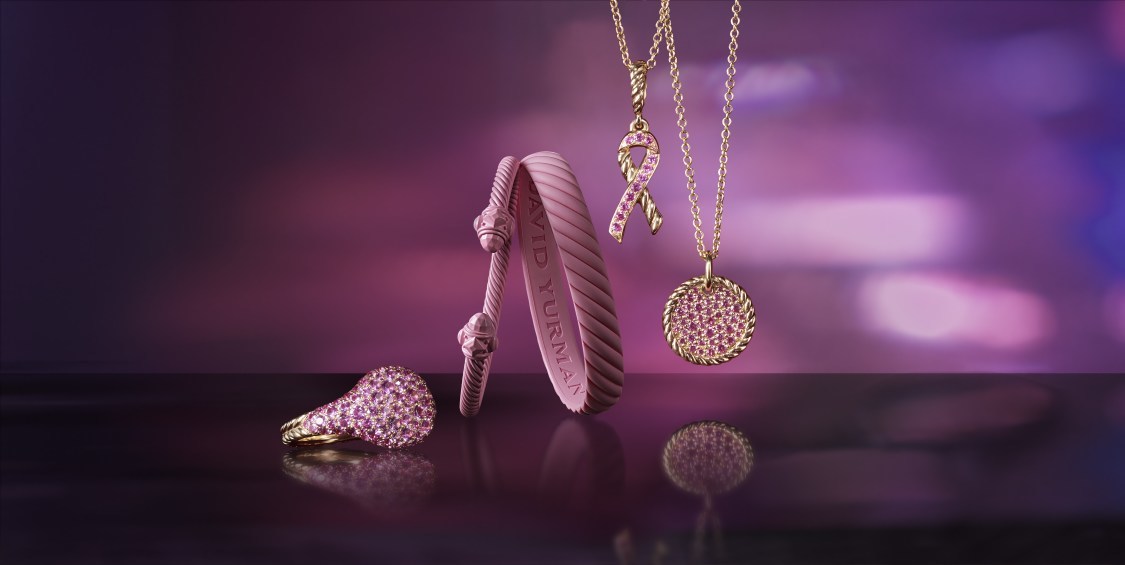 David Yurman has partnered with BCRF since 2008, dedicating a pink jewelry design for the charity each year. This year, David Yurman is introducing three new styles including a Renaissance Cable Bracelet in aluminum and pink acrylic and a Cable Classic Rose Candle. In addition – for the first time ever – a Cable Bracelet in pink rubber will be sold for $20 with 100% of net profits benefiting BCRF.
The 2020 collection also features a Cable Collectibles Ribbon Bracelet and Necklace in rose gold with pink sapphires, a Ribbon Pin in sterling silver and pink enamel, and a Pavé Pinky Ring and Pendant Disk Necklace—both with pink sapphires and rose gold.
David Yurman will donate 20% of the purchase price from these pieces sold at David Yurman retail locations in the US and Canada and on davidyurman.com to BCRF for the entire month of October. In addition, they will donate 20% of the purchase price of the Ribbon motif pieces to BCRF through July 2021.
---
Naked Cashmere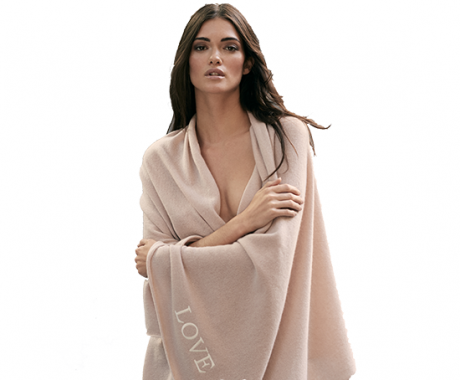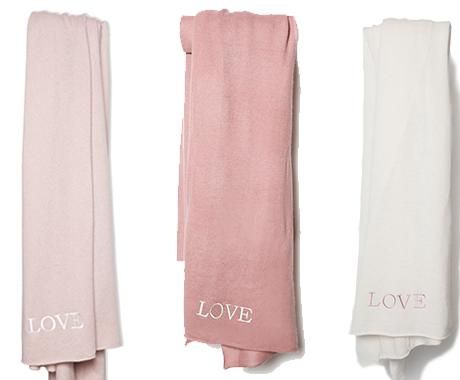 Wrap yourself or someone you love in luxurious 100% pure cashmere created just for BCRF. The exclusive LOVE scarf comes in a delicate antique pink, nude, and chalk with 'love' stitching. They are part of Naked Cashmere's LOVE Collection.
Naked Cashmere will donate $50 from the sale of each scarf to BCRF up to $300,000.
---
SEAS Cooling Face Masks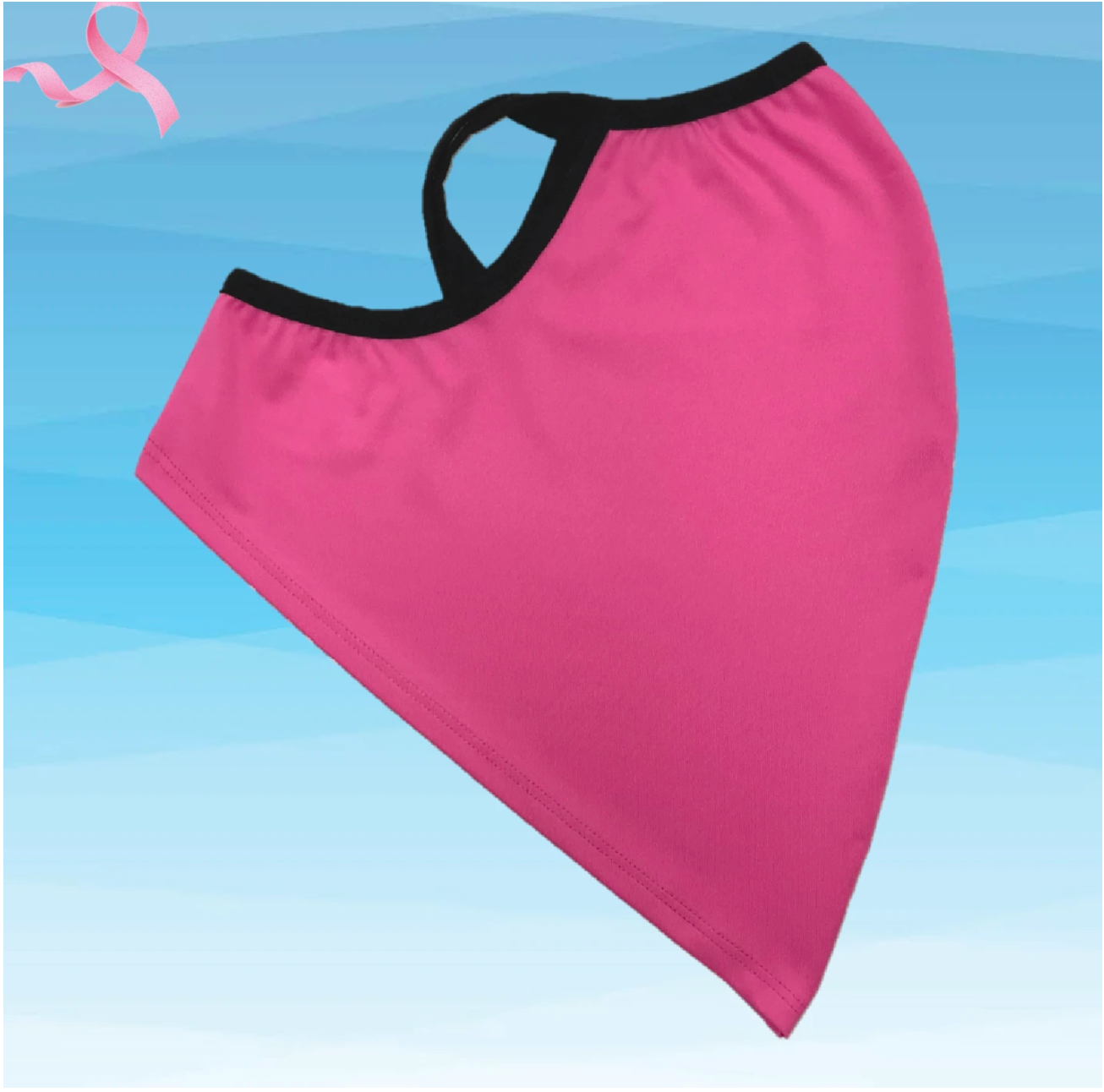 SEAS Cooling Face Covers, the California-based clothing line specializing in innovative face coverings has established a partnership with The American Breast Cancer Foundation.
Amidst the COVID-19 pandemic and the ever-increasing need for face coverings, SEAS Cooling Face Covers has launched a line of face masks leveraging patented Coolcore® cooling fabric designed for optimal coolness, comfort, and ease-of-use for the active, everyday lifestyle.
With every purchase, a portion of the proceeds will go towards providing women without health insurance the medical coverage they need.
The pink, partner-specific face coverings come in three styles: Streamlined, Relaxed-Fit, and Traditional to accommodate all fit preferences and face sizes.
---
Breast Cancer Awareness Products: Home
Sutter Home Wines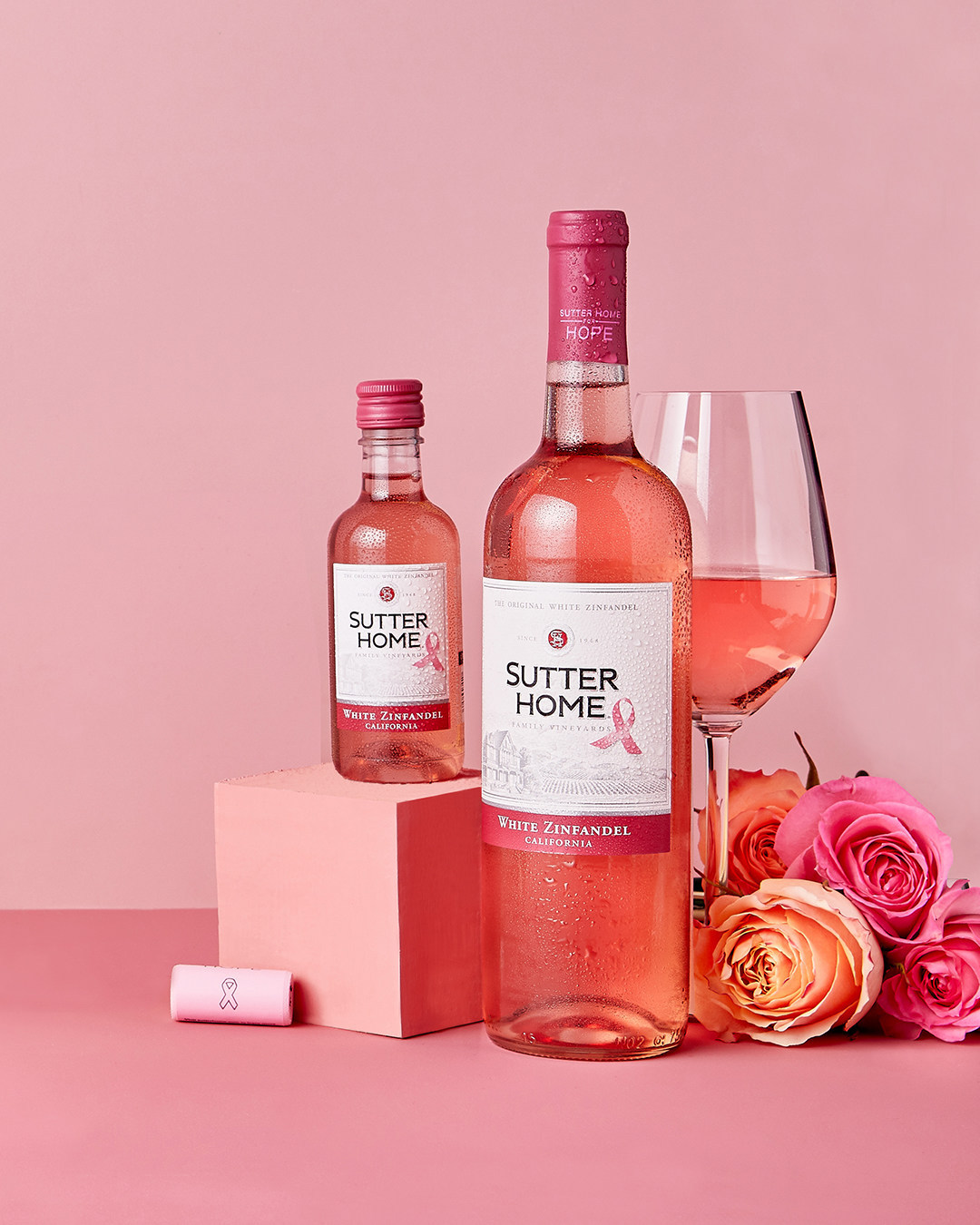 Sutter Home Family Vineyards, continues its commitment to fighting breast cancer with the 20th annual Sutter Home for Hope campaign. As one of America's first wine companies to make a commitment to breast cancer research, treatment and education, Sutter Home has contributed more than $1.5 million to the cause over the past 20 years. The wine brand marked its seventh year of partnership with National Breast Cancer Foundation, Inc.® with limited-edition White Zinfandel and Rosé bottles – each donning pink ribbons.
Sutter Home fans can help continue the fight against breast cancer by sending in their Sutter Home bottle capsules, corks and screwcaps via mail. Fans can also support the cause by sharing designated Facebook posts that will appear on Sutter Home's Facebook page throughout September and the month of October. For each Facebook share and for every cork, capsule or screwcap received by mail, the winery will donate $1 to National Breast Cancer Foundation, up to $60,000. The program began Sept. 1 and will run through the end of 2020.
---
Welly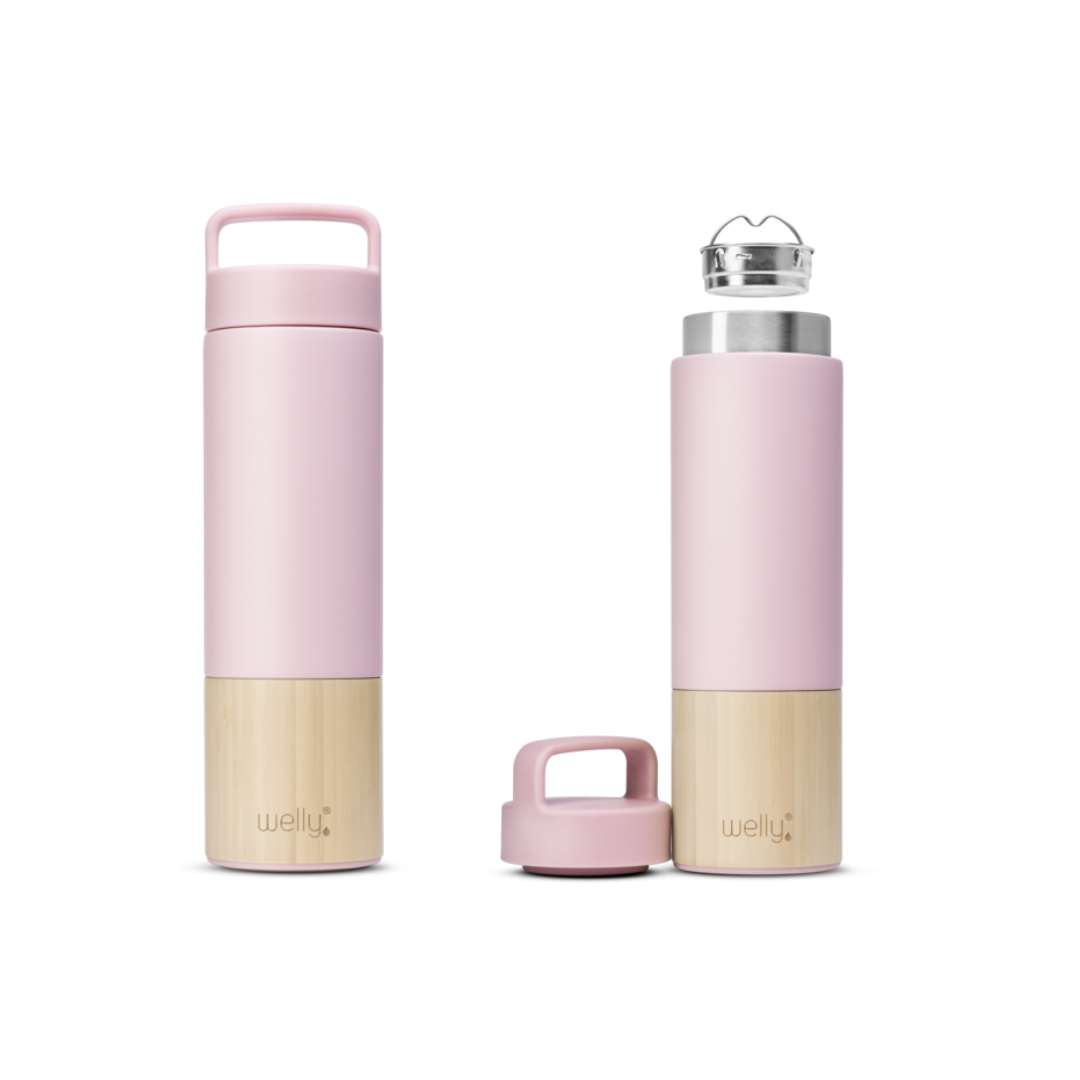 Welly produces sustainable, insulated drinkware made with bamboo. This triple-walled, vacuum insulated bottle comes with a removable infuser and a loop cap.
For the month of October, they are donating 5% of the purchase price of their Rose Traveler 18 oz and Rose Traveler 12 oz bottles to METAvivor. METAvivor is dedicated to the specific fight of people with stage 4 metastatic breast cancer and is the only US organization dedicated to awarding funding for annual stage 4 breast cancer research.
---
UrbanStems
As a recent and devoted fan of UrbanStems, I am delighted to see their participation in Breast Cancer Awareness Month with the sale of two special bouquets.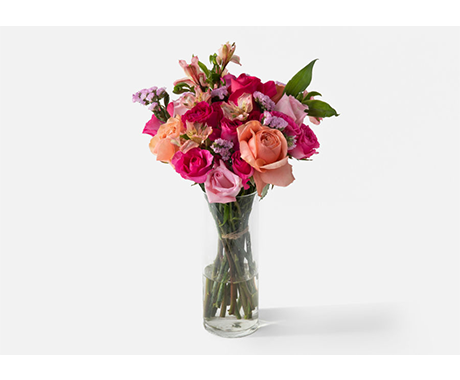 The Evelyn, named after the founder of the BCRF, is a gorgeous arrangement of pink stems. UrbanStems will donate $5 for every Evelyn bouquet sold in the month of October, up to $15,000.
They will make the same contribution for each Panagiota bouquet sold.
---
Dash Mini Heart Waffle Maker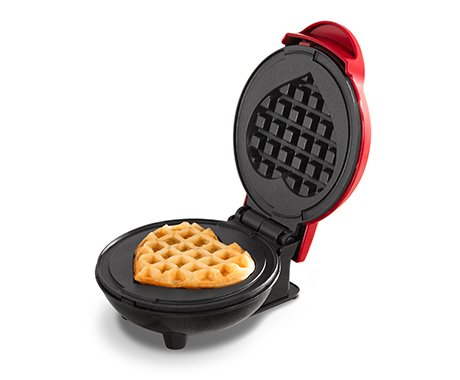 Cute and compact, the Dash Mini Heart Waffle Maker makes snack-sized heart waffles an everyday treat. This appliance is ideal for making individual waffles that go beyond breakfast. Dash will donate $10,000 annually regardless of sales.
---
This is by no means an exhaustive list of available products for Breast Cancer Awareness Month. Please visit BCRF.org for many more choices.
Of course, you can also make contributions directly to charities and research foundations to ensure that your charitable dollars go as far as possible. Here are a few options:
Stay healthy and stay safe out there!
---
Pin Me For Later