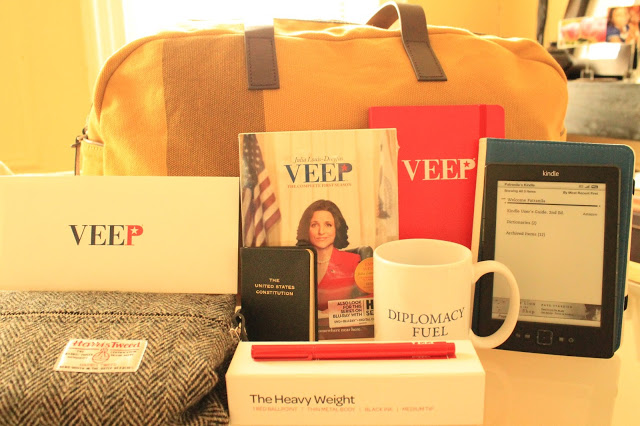 I am absolutely obsessed with social media and television! Television is by far the frontrunner but social media runs a very strong second. In recent months, those worlds have collided in a big way (rabid Scandal/Twitter fans anyone?) and on a personal note, my dual obsession has paid off HUGE! If you follow me on
Instagram
, you'll have a jump on this story but here are the details for all the non-IGers.
How My Social Media Obsession Paid Off
I'm a fan of the
GetGlue
app and a few weeks ago, I checked-in to the HBO comedy VEEP that stars the brilliant
Julia Louis-Dreyfus
. No biggie, I check-in to lots of stuff but this particular check-in was selected by HBO as a possible winner of some mystery prize. So I'm thinking, OK I'll see where this goes. I respond to HBO, sending them the information they request which is basically asking me to verify that I am who I say I am. Fine, whatever. I'm an optimistic person but I'm not holding my breath waiting for notification of a win. And what would winning mean anyway? A DVD, a pass to a screening? Life goes on.
But on Wednesday, the Fedex guy is beating down my door and handing me a plain brown box with a return address that I don't recognize. As I've not ordered anything, confusion colors my face as I rip into the box. And then I see it! An envelope with the VEEP logo on it and it all comes flooding back to me: the check-in, the emails, the optimism. I won! I actually WON!
I pull out a large canvas bag, my very own Leviathan, and it's filled with awesome stuff! (Watch an episode or two to learn about The Leviathan!)
Here's all my VEEP loot!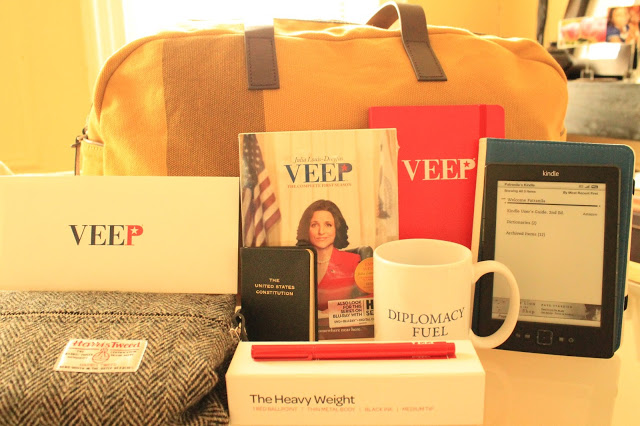 The canvas bag is by Everlane, a brand that I've come to really love. Check them out when you get a chance. They are a great resource for well-sourced, well-made classics that don't cost a fortune.
A hand woven Harris Tweed toiletries bag that's filled with all sorts of personal care goodies.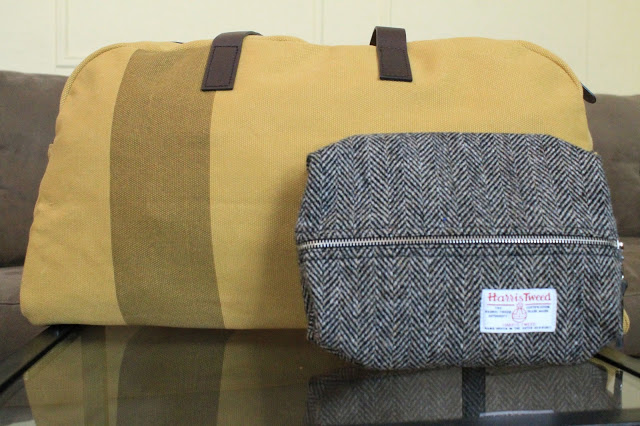 AND…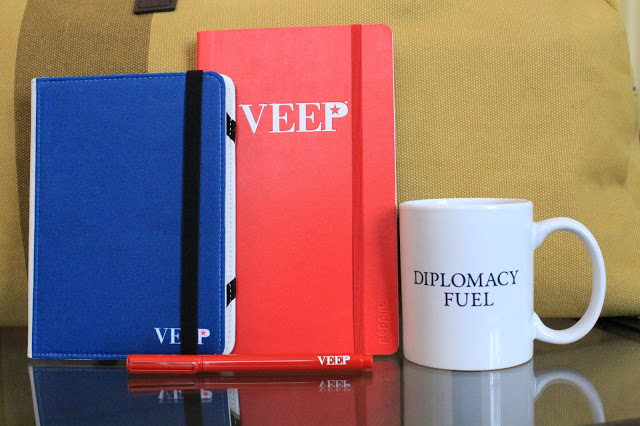 …the piece de resistance — A KINDLE e-reader with a custom case by caseable!!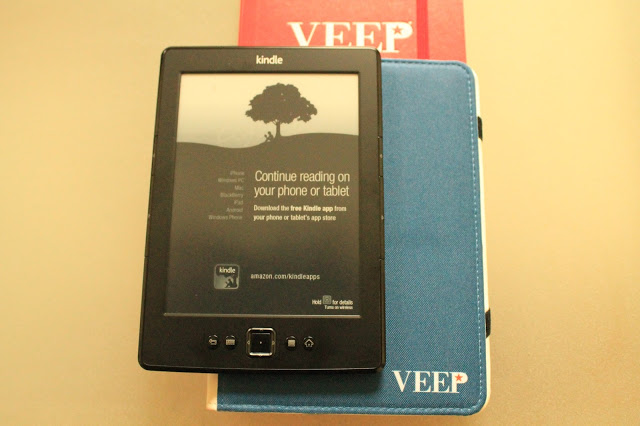 I've wanted an e-reader for like, ever, and I literally had to pinch myself to make sure I wasn't dreaming! I mean WHAAAAT!!! All this for checking-in to a TV show! Shut the front. door. I'm done!!
Thank you, thank you to the good folks at HBO, VEEP and GetGlue! And to all my friends who roll their eyes at my incessant check-ins, tweets and Instagrams — SOCIAL MEDIA PAYS! WELL!