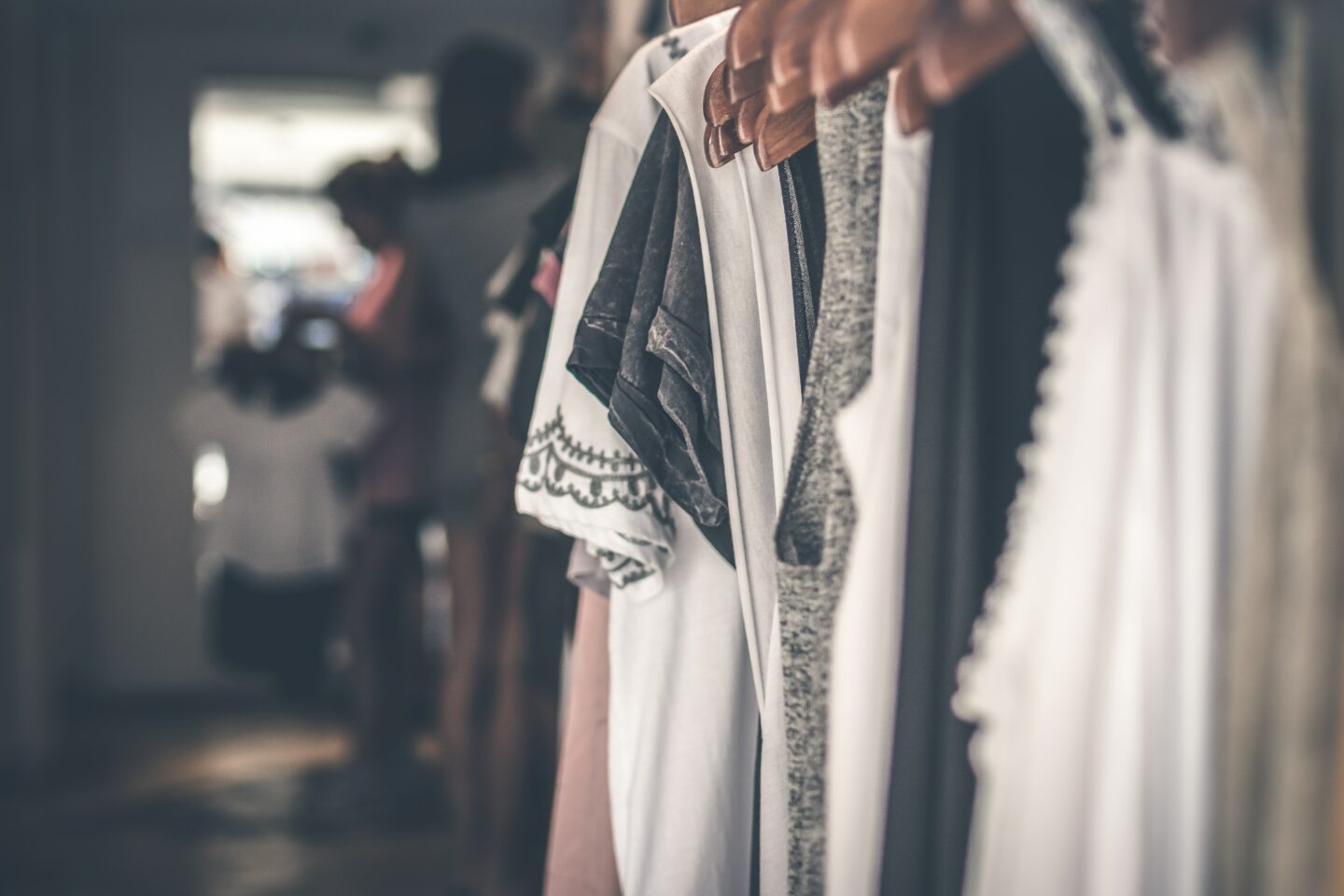 When a woman says 'I have nothing to wear,' what she really means is, 'There's nothing here for who I'm supposed to be today.' – Caitlin Moran
It's an age-old question, 'what am I going to wear today?' We've all stood in front of our often overcrowded closets and proclaimed that we have absolutely nothing to wear. While clearly not a true statement, as evidenced by the fact that so few of us leave the house in our birthday suits, I think Ms. Moran has nailed the sentiment in our frustration. Having nothing to wear is stylistic code for 'I can't make my outsides match my insides.'
Getting dressed every day is as much an expression of how we feel as the words we choose to utter. And while our words are rarely in short supply, our available outfit choices can easily render us sartorially inarticulate.
What's a girl to do when she doesn't have Carrie Bradshaw's Barney's budget to bolster her stale style options? What do you do when your clothes can no longer tell your story?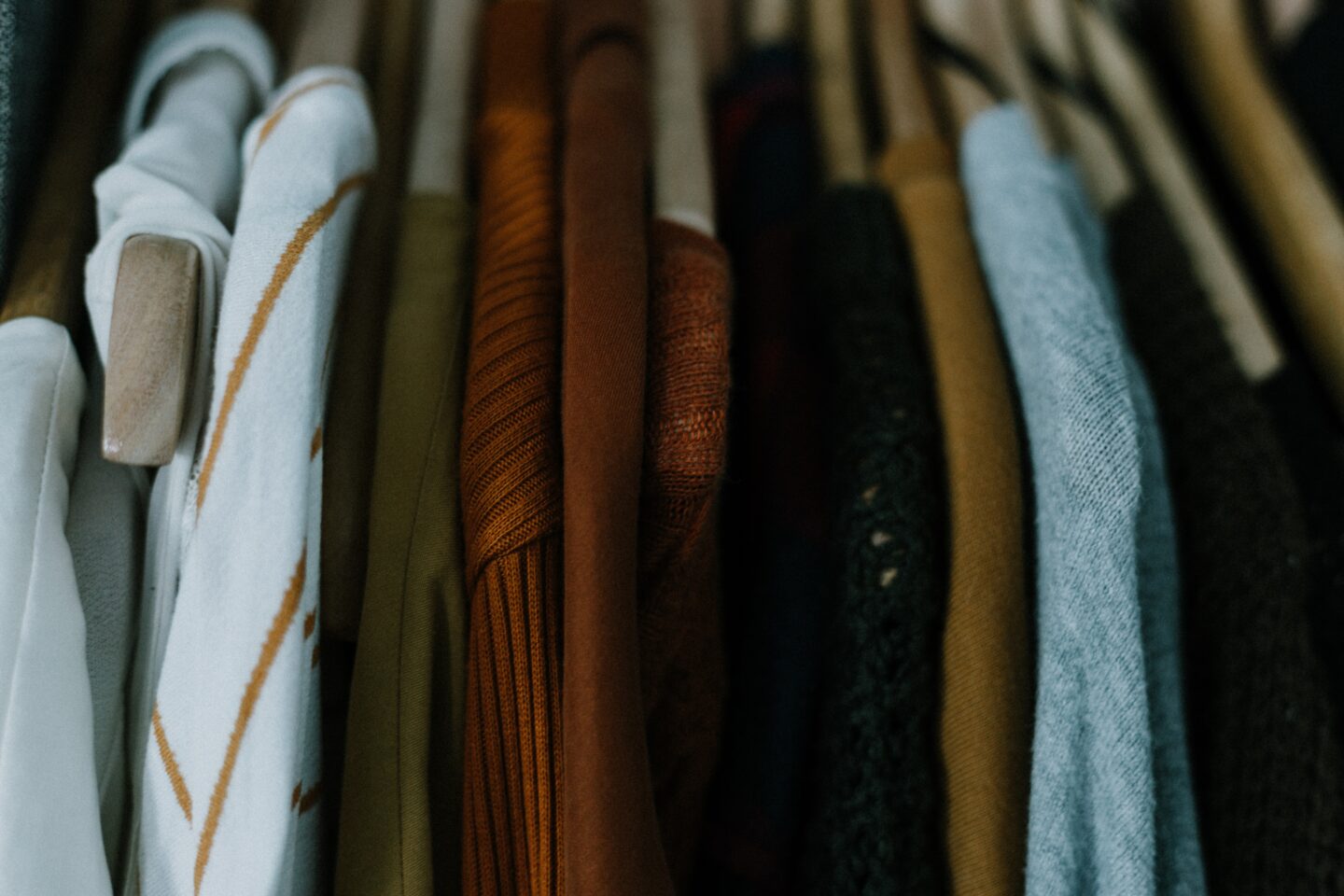 You can shake things up and watch a new you emerge! As we move into a new season, I'd like to challenge you to try these five tips keep your style fresh. Change is good. I promise!
Style Tip One – Go to a Clothing Swap
This is one of my favorite stay fresh style tools because it kills two birds with one stone. Clothing swaps are a great (and free) way to freshen up your wardrobe with new-to-you items that can help plug the holes in your style choices.
If you're not familiar with swaps, here's how they work. A group of friends (and friends of friends) come together (not too close) and bring clothes that they no longer wear/want. Everyone displays their wares and each friend gets to shop the closet of her fellow swappers. Socially-distanced of course!
The saying goes, one woman's trash is another woman's treasure and clothing swaps are great for clearing the clutter in your own closet while scoring new loot. I've never seen a swap where a single person went home empty-handed. And usually, there's wine!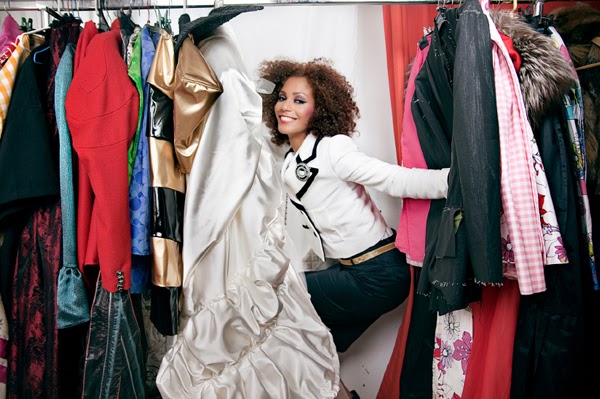 Style Tip Two – Try Clothing Rentals
Online rental sites have popped up in recent years and saved many a wardrobe from the doldrums of the same old, same old. For a monthly fee, sites like Gwynnie Bee and Rent The Runway allow members to borrow clothes for everyday outfits or special occasions. If you love a piece, you can buy it or you can wear something once and send it right back. These sites are a wonderful way to add fresh choices to your wardrobe without the commitment or expense of buying clothes outright.
Rent The Runway is currently offering $100 off the 8-item plan. Happy New Year!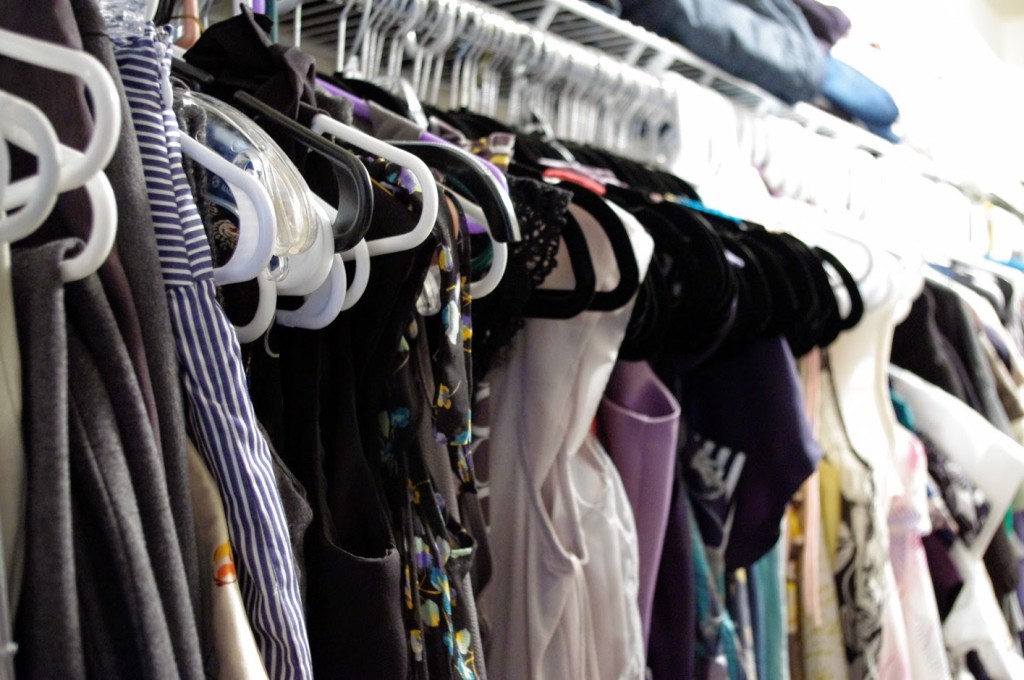 They're also great for those times when you're in between sizes and don't want to spend your hard-earned cash on pieces you won't be able to wear when you return to your regular size. By renting, you get to stay stylish and hold on to your cash.
Get a 30-day free trial at Gwynnie Bee and see how you like it!
Style Tip Three – Visit Consignment and Second-Hand Shops
Remember when the Salvation Army was the only game in town when it came to scoring inexpensive hand-me-downs? Yeah, me neither but nowadays there are more 'vintage' and second-hand shops than you can shake a stick at. And that includes online marketplaces like ThredUp, Poshmark and The RealReal.
It used to be that the clothes one could find at the Goodwill or at local garage sales were old, musty, and generally undesirable but not any more. With the ultra fast pace of fashion and the amount of people quickly turning over their loot from previous seasons, you can find some amazing deals on- and offline.
Just be sure you can try before you buy, ask the seller lots of questions, and check the return policy for both online and brick and mortar businesses. You don't want to get stuck with items that looked great to your eye but don't pass the mirror test.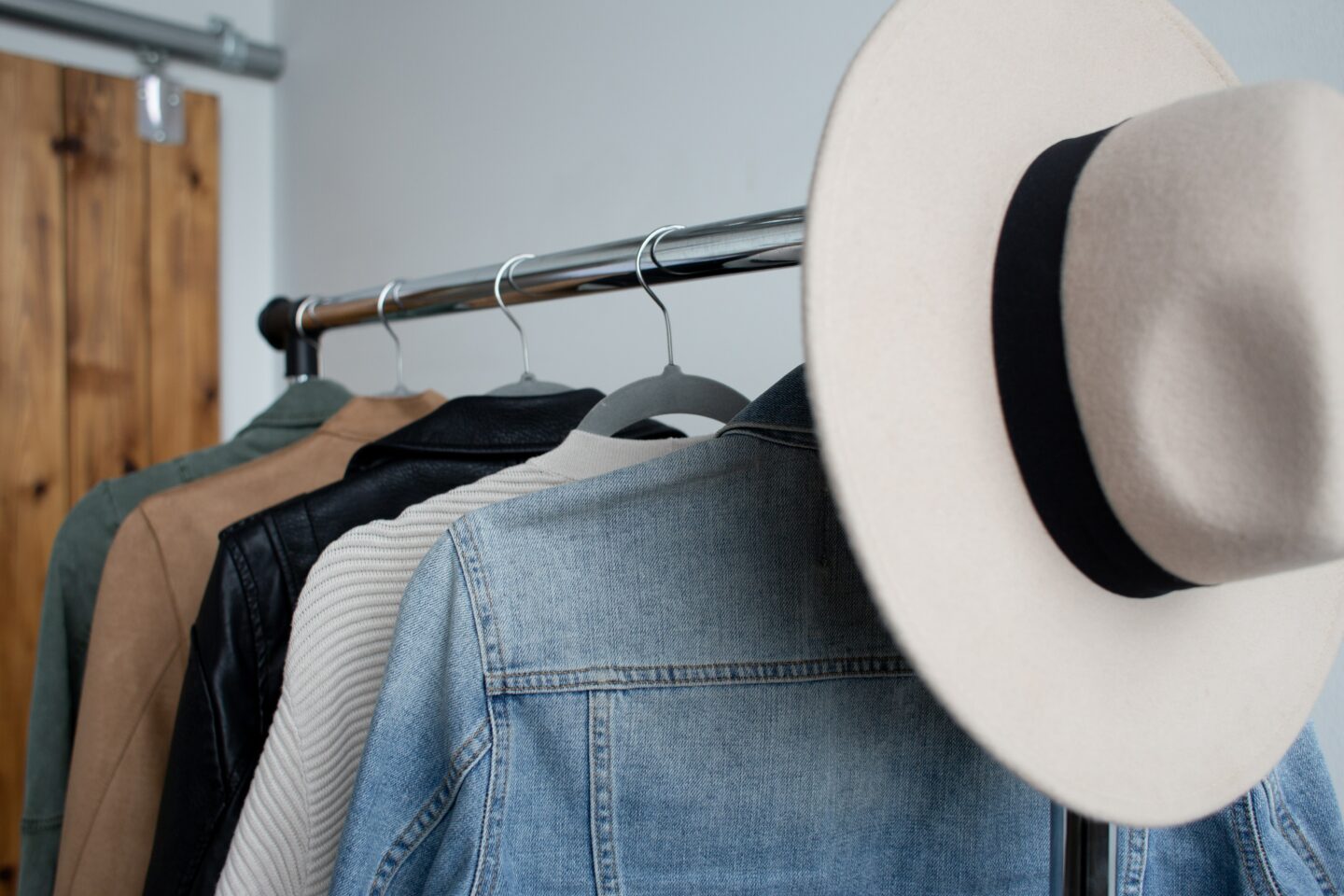 Style Tip Four – Accentuate with Accessories
I've always thought of accessories as the exclamation point of a woman's outfit. – Michael Kors
Sometimes all you need to express or expand your style is a great piece of jewelry or some fantastic footwear. Statement jewelry and statement shoes can easily take the most casual outfit from whatever to wow in a matter of moments. So the next time you're throwing on your go-to jeans and a t-shirt, try sliding on a sleek pair of pumps and an armful of bracelets in contrasting colors to add a little oomph.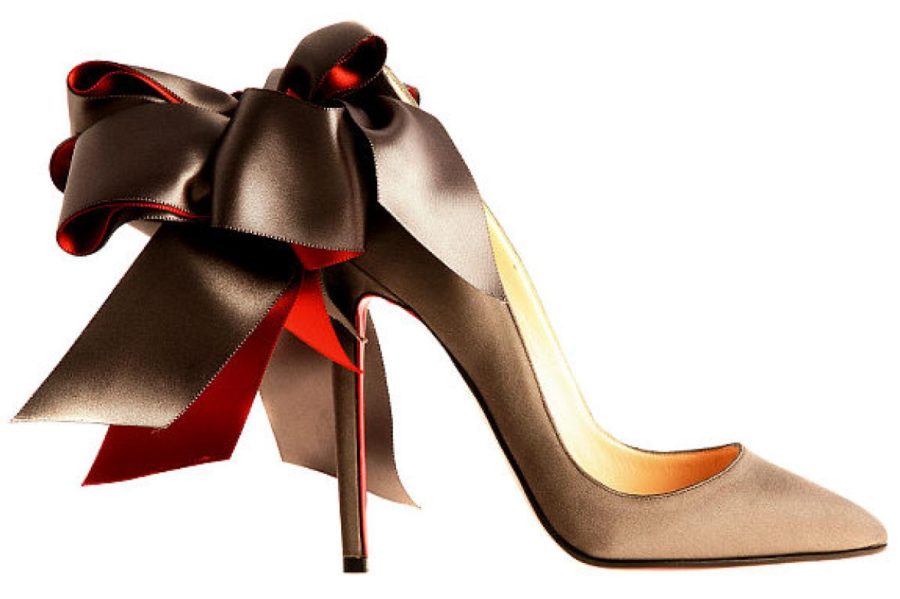 [click_to_tweet tweet="'Accessories are the exclamation point of a woman's outfit.' – Michael Kors #style #fashion" quote="'Accessories are the exclamation point of a woman's outfit.' – Michael Kors"]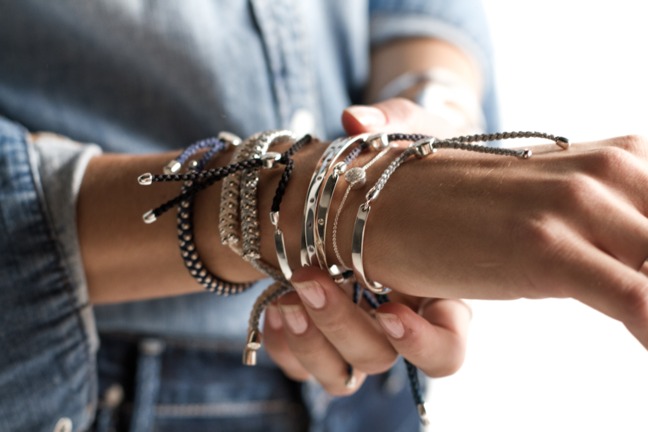 Online retailers like Bauble Bar and ShoeDazzle are great places to shop for trendy, inexpensive accessories.
If you're up for adding some fine jewelry to your collection without paying full price, check out Jewelry Affairs and use CODE 10FRIENDS for 10% off your first order. It's a great way to splurge on a budget. For splurging with no budget considerations, try one of my favorite fine jewelry designers, Monica Vinader.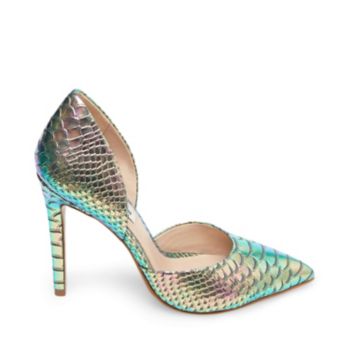 Steve Madden iridescent snakeskin pumps FTW!
Style Tip Five – Take a Beauty Break
Changing your look can be as easy as changing the contents of your beauty bag. Most women find a beauty style they like and stick with it. There's a lot of value in knowing what looks good on you and going with that, but there's something to be said for trying new makeup in fresh colors and delicious textures.
When was the last time you bought lipstick in a shade that made you a little uncomfortable? Have you swapped out your tried-and-true brown eyeliner pencil for this season's dazzling plums, blues or greens?
Reaching for a new lip color or finish can instantly update your look, brighten your outlook, and change your attitude. Try it! A few brands to try Bite Beauty, Pat McGrath, and Julep.
[clickToTweet tweet="On a bad day there's always lipstick! #styletips" quote="On a bad day, there's always lipstick!"]
Any one of these tips can help you make sure your outsides always match your insides and you can go a step further by sharing these tips with your friends! That way you can be perfectly matched in pairs or groups. #SquadGoals
Stay saucy, my Lovely!
MORE STYLE POSTS