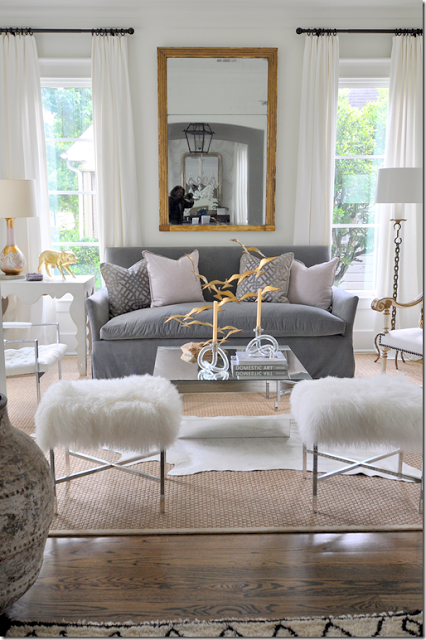 A new year usually brings many changes and this year is no different. I'm officially a Brooklynite … once again!! I was born and raised in Brooklyn (back when Brooklyn was Brooklyn) but I've spent the last decade on the island of Manhattan. An island that I left only under extreme pressure or by force. And by force, I mean repeated calls from my mother. The journey back across the river is a mixed bag for me. It's a temporary move in preparation for a much bigger one in the near future but I can't help feeling like it's a step in the wrong direction. I'm consoling myself with the notion that sometimes, in order to make a huge leap, you must first take a few steps back from the ledge and get a good running start. So this is my running start position.
One of the other challenges with this move is that because it's temporary, I can't/shouldn't invest a lot of time and resources here. Trouble is, I'm a stickler for living in a "perfect" dwelling and it's killing me to overlook the flaws and stay focused on the future.
So if I could decorate this space right now, it would look a lot like this apartment. I love the soft femininity and the soothing palette. This is a place I could stay in forever. Which would, of course, defeat the purpose of temporary digs. I know, the irony.
What do we think? Do we like?