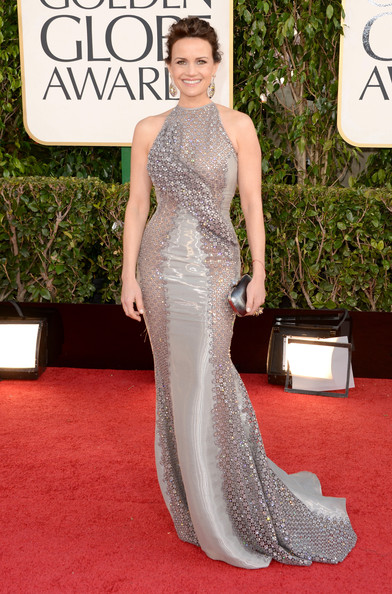 Awards season officially kicked off with Sunday night's telecast of the 2013 Golden Globe Awards at the Beverly Hilton Hotel in Los Angeles. I don't usually watch the awards shows themselves but I absolutely watch the red carpet arrivals even if it's days later. This year however, I watched live along with  the masses and I have to admit, I actually enjoyed the show.
Tina Fey
and
Amy Poehler
were refreshing and woefully under-used and joyfully, there were no musical numbers. Thank you
Hollywood Foreign Press Association
for sparing us.
Golden Globes 2013 Red Carpet Report
Now for the fun fashion. There were a number of standouts on the carpet and I want to jump right in with Carla Gugino, Connie Britton, Julianna Margulies and Kristen Wiig. Elegant and insanely figure-flattering, I loved these dresses. Carla had just the right amount of texture and sparkle and Connie's understated (yet sparkly) arm candy sold her look for me. Julianna loves an open back and this year was no exception. Ornate and classic from the front but va-va-voom from the back!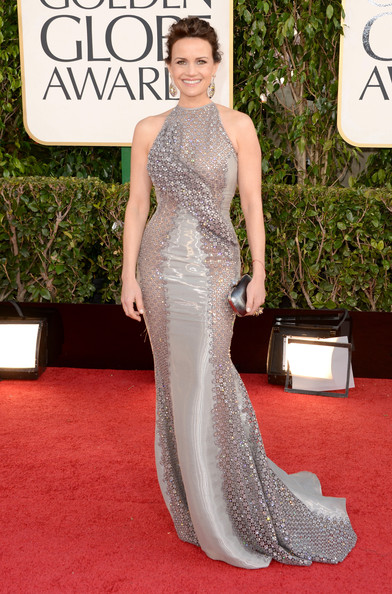 Carla Gugino in Rami Al Ali.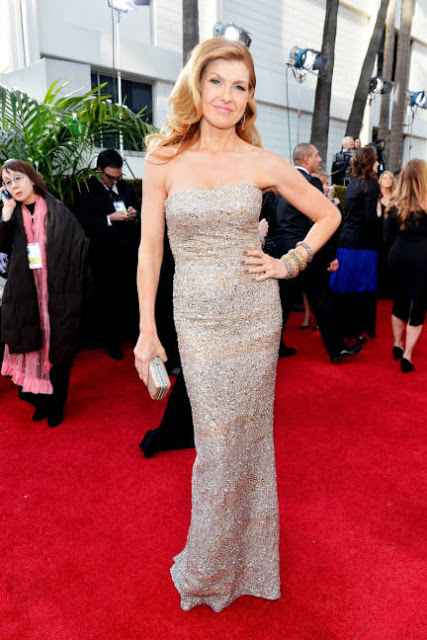 Connie Britton in KAUFMANFRANCO.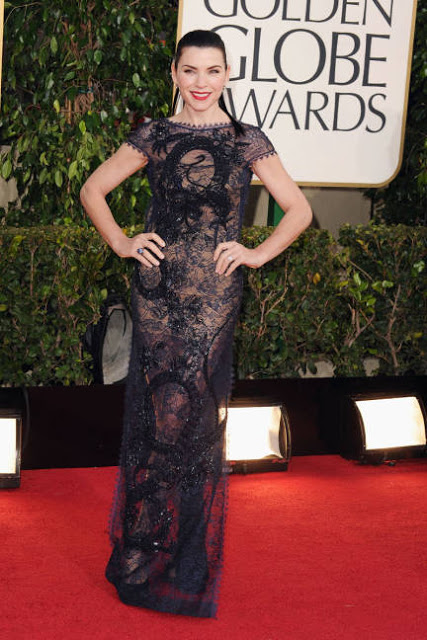 Julianna Margulies in Pucci.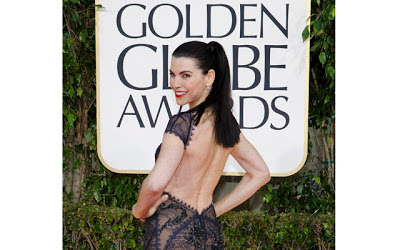 Kristen Wiig in Michael Kors.
Next up were the structural masterpieces worn by Julie Bowen, Naomi Watts, Claire Danes and Marion Cotilliard. Zac Posen outdid himself with the train for Naomi's gown and Marion's Dior number was classic, structured and amazingly fresh all at the same time. Claire Danes? What can I say? Effortless elegance.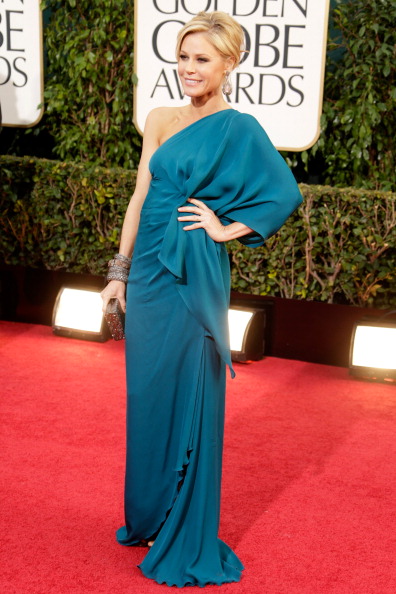 Julie Bowen in Halston.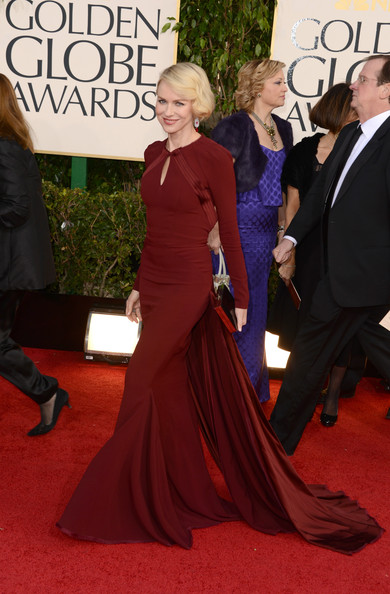 Naomi Watts in Zac Posen.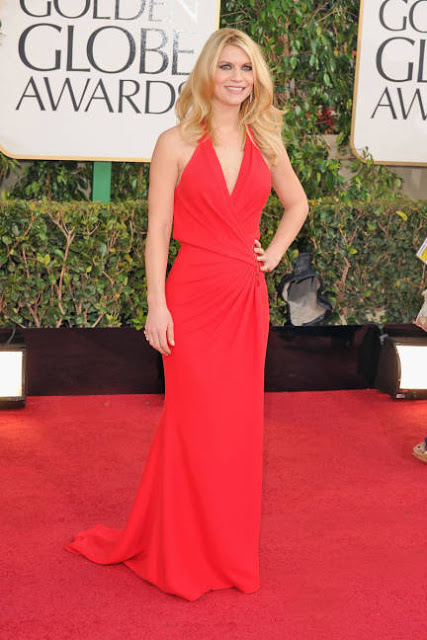 Claire Danes in Versace.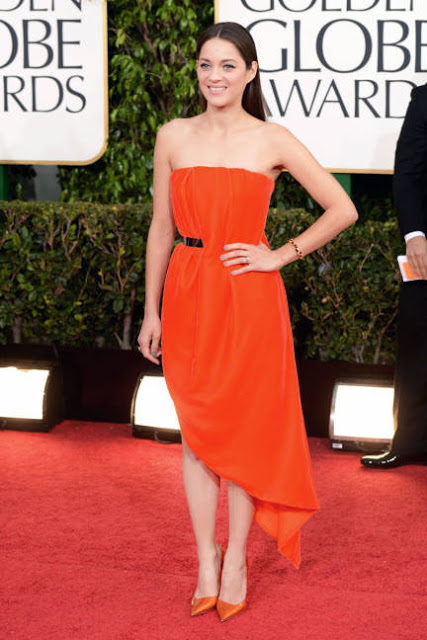 Marion Cotilliard in Dior.
Halle Berry and Rosario Dawson swept in with a breath of fresh air. Halle's one-shoulder, deconstructed Versace print is simply amazing! And Rosario's seafoam peplum made me smile the instant I saw it.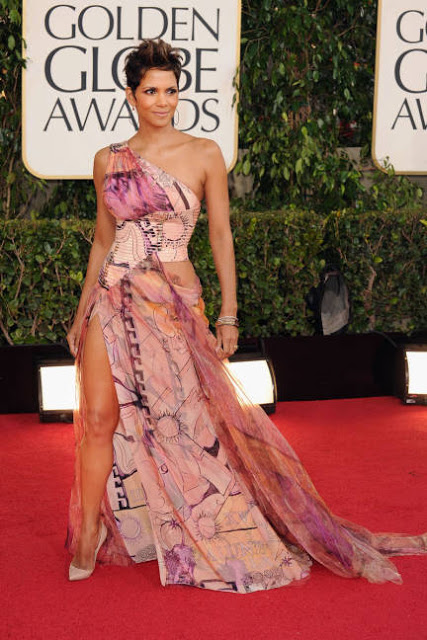 Halle Berry in Versace.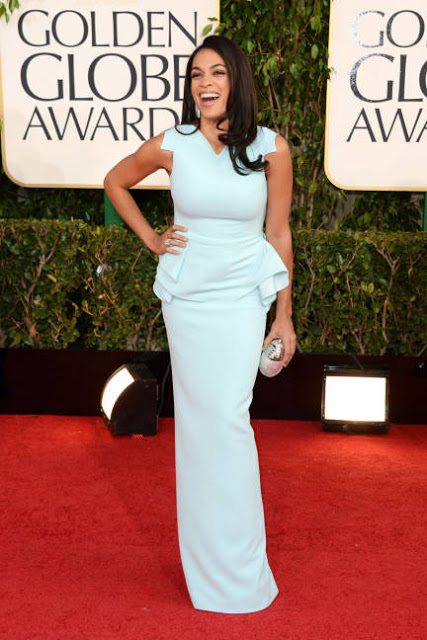 Rosario Dawson in Antonio Berardi.
There was no shortage of gold on the red carpet this year and Michelle Dockery in Alexandre Vaulthier captured the modern romantic flawlessly.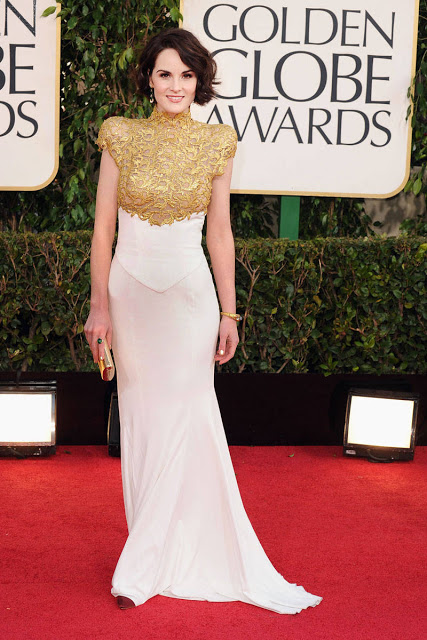 Michelle Dockery in Alexandre Vaulthier.
I would be remiss if I didn't mention Taylor Swift who was stunning in Donna Karan Atelier but who lost major cool points for giving Adele the 'Stank Face Seen Round the World.' Come on Taylor, you can't win them all.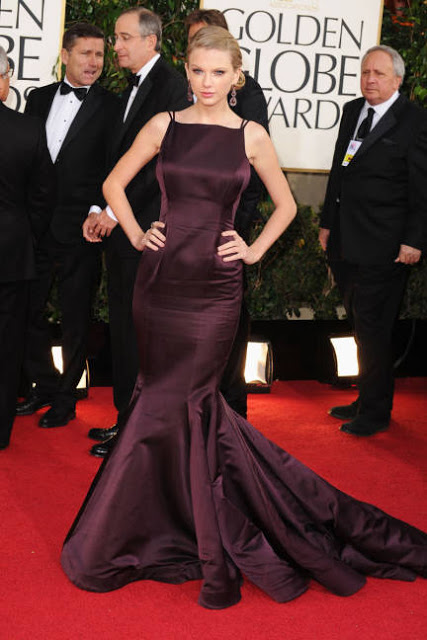 Taylor Swift in Donna Karan Atelier.
My favorite look belongs to Julianne Hough. The bodice on this Monique Lhuillier gown is exquisite and while some have panned this dress as too prom-y, I strongly disagree. It may not be the absolute best dress of the night but combined with Julianne's rakish bouffant hair-do, it's edgy glamour at its best. She killed it.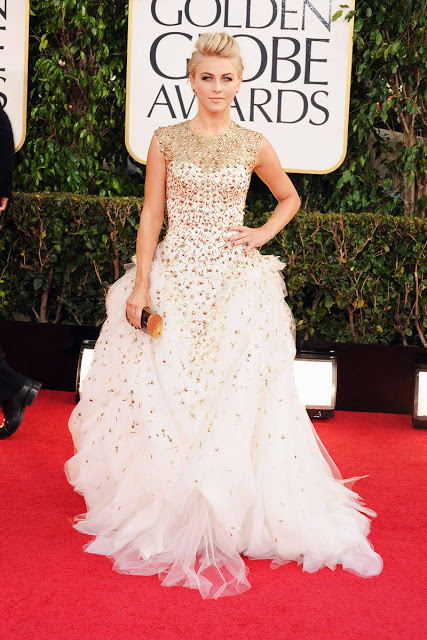 Julianne Hough in Monique Lhuillier.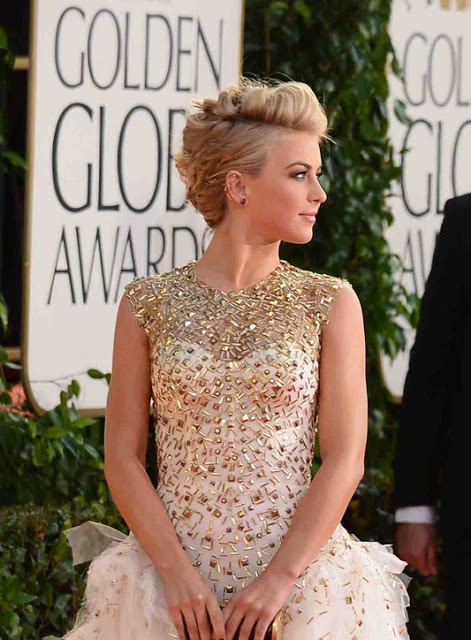 As for the men, in a sea of ill-fitting tuxes with shiny lapels (I'm looking at you Ben Affleck) Leonardo DiCaprio is a vision of perfect proportion and style.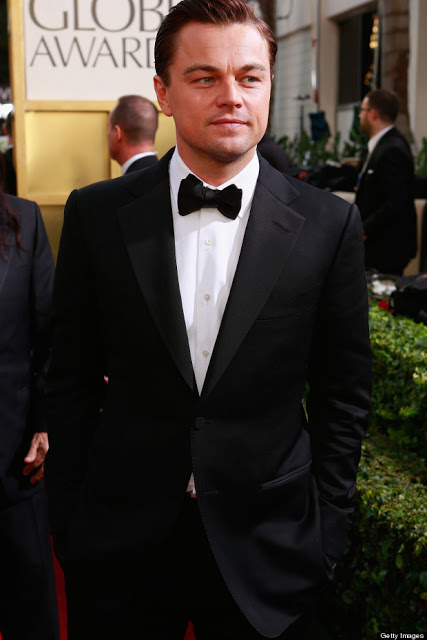 Leonardo DiCaprio.
Who were your favorites of the evening? Did I miss any shut-it-down moments on the Golden Globes 2013 red carpet? Do tell in the comments below! Til next time…stay stylish!

POSTS RELATED TO GOLDEN GLOBES 2013 RED CARPET REPORT
Disclosure: This post may contain affiliate links. When you click through to make a purchase, we may earn a small commission at no additional cost to you. Thanks for supporting The Patranila Project and helping us keep the lights on!