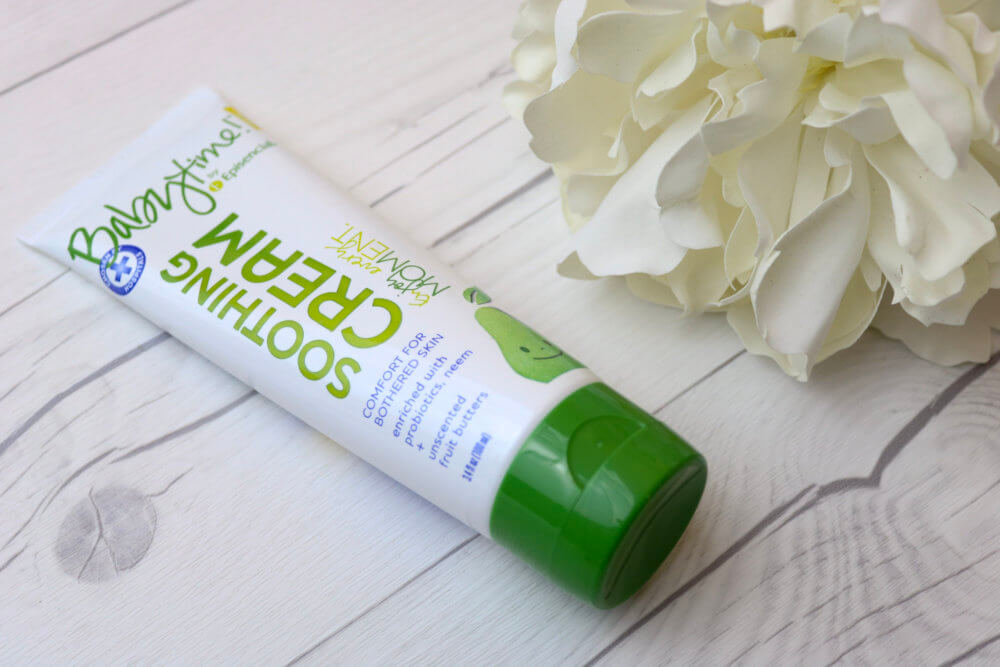 The battle is joined. Cold, dry air is sweeping the nation leaving dry, chapped skin in its wake. Each year, millions of us dry skin sufferers search for new and better ways to protect our skin from the ravages of cold winter air and indoor heat. Babytime Soothing Cream takes the extra step in skin nourishment with the use of fruit butters, neem oil and probiotics. Probiotics for your skin? Yes and here's why!
Created to ensure the pH balance of delicate, developing newborn skin, Babytime Soothing Cream is not just for babies. The addition of probiotics to skincare products helps ensure the presence of good bacteria for optimal skin health. Our skin is, after all, our largest organ and sometimes needs more than sweet smelling potions to keep it healthy. The Soothing Cream can be used to soothe itchy, irritated skin, dry patches or skin that's been exposed to harsh environmental elements. Whipping winter winds anyone?
Babytime Soothing Cream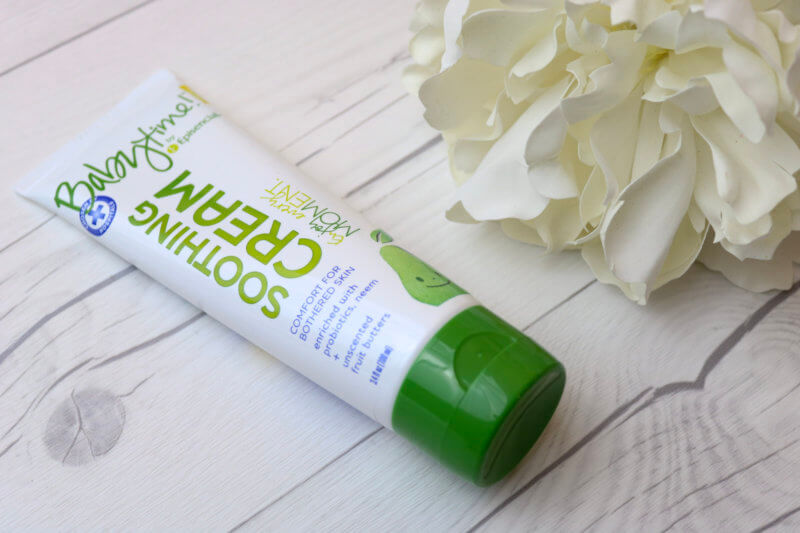 Product Claims
Babytime Soothing Cream brings cooling comfort to dry, irritated, itchy skin.
Nourishes developing skin with probiotics and neem oil to ensure proper pH balance.
Can be used to treat eczema, dermatitis and cradle cap
Timeless, for all ages, 0-150 years
Allergy -tested, cruelty free, gluten free
[Tweet "Babytime Soothing Cream rich with neem oil and probiotics isn't just for babies!"]
My Experience
Right away I was struck by how this cream feels. It's like moisture in a tube. It's technically a cream but it is so rich in hydrating elements that it feels like a liquid in my hands. I've been using it to tackle my biggest dry skin complaint areas: knees, elbows and feet and I use it under my everyday body lotion. Layering of moisturizing products (lotions, creams, oils) is the only way for me to save my all-over skin from excessive dryness during the winter months and the Soothing Cream has been a good choice for nourishing and sealing in moisture. And it's unscented, which I love!
While not a replacement for my body lotion, Babytime Soothing Cream is a lovely addition to my skincare regimen.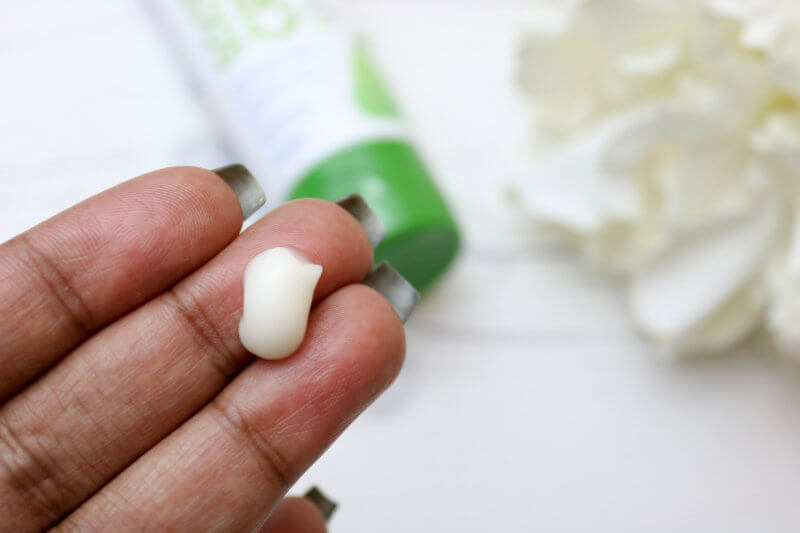 Where to Find Babytime Soothing Cream
Available in a 3.4 fl oz tube, Babytime Soothing Cream retails for $13.20 and can be found at Babytime and on Amazon.


*Press samples received for testing and review.
---
RECOMMENDED FOR YOU