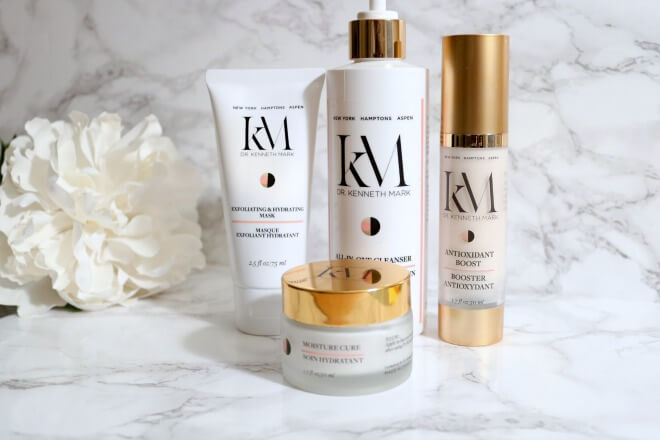 Great skincare is the foundation of any effective beauty regimen. While I love experimenting and having fun with all manner of makeup, skincare is my jam and I don't play any games. I've always been a fan of skincare lines created by doctors and though I have my favorites, I stay open to new discoveries. Earlier this year, I was introduced to the recently launched Dr. Kenneth Mark skincare line and I've been giving it a whirl for a few weeks to see how it performs.
Created by skin cancer and cosmetic dermatology expert Kenneth Mark, this anti-aging skincare line employs powerhouse ingredients including stem cells, hyaluronic acid, alpha hydroxy acids and a whole host of oils, botanical extracts and Dr. Mark's proprietary ingredient ASTA-ZOME (encapsulated astaxanthin) which is nature's most powerful antioxidant.
Dr. Kenneth Mark Skincare
Focused on cell renewal, moisturization and fighting free radicals, all products in the anti-aging line are free of parabens, alcohol and mineral oil.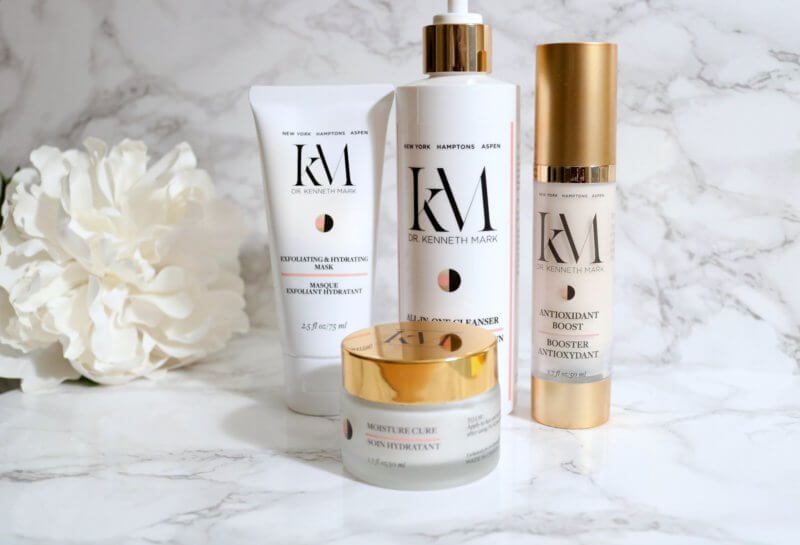 The Dr. Kenneth Mark skincare line includes:
All-In-One Cleanser – cleanses and tones
Moisture Cure – provides long-lasting hydration
Antioxidant Boost – the anti-aging powerhouse
Exfoliating & Hydrating Mask – removes dullness and adds moisture
Keep reading for my experience with each product.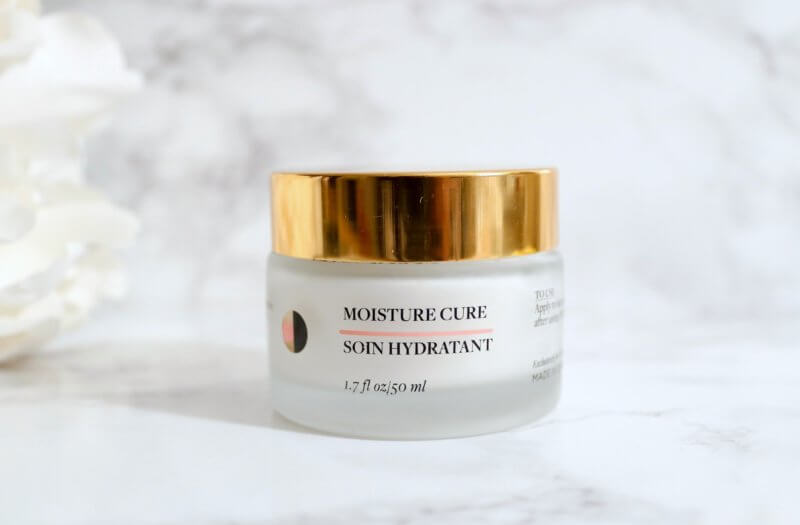 Moisture Cure
This luxurious cream is loaded with Argan oil, açai oil, grapeseed oil and shea butter. It also contains anti-aging peptides and antioxidants to restore hydration, sustain the skin's hyaluronic activity, decrease discoloration and strengthen the feel of your skin.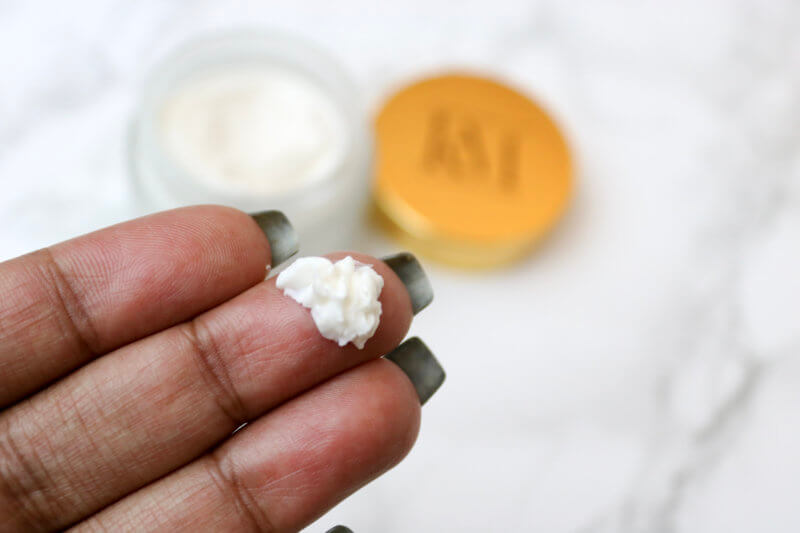 Moisture Cure Product Claims
Increases skin suppleness and resistance
Increases cell renewal with a natural source of Alpha Hydroxy Acids
Decreases the appearance of wrinkles
My Experience
This cream is amazing. It is recommended that you apply Moisture Cure morning and night but I hardly feel that I need two applications a day. I use it during my nighttime routine and wake up to skin that still feels soft and supple. When I do apply during my morning routine, my skin feels velvety, nourished and moisturized all day. I love it!
Antioxidant Boost
Protection from free radicals is the name of the game and this formula works to decrease the appearance of wrinkles and reinforce thin and fragile skin. It contains Dr. Mark's proprietary ingredient, ASTA-ZOME, which contains nature's most powerful antioxidant. The Antioxidant Boost is also packed with stem cells, peptides, precious mineral extract, Argan, açai, olive and grapeseed oils as well as shea butter. It's no wonder Dr. Mark calls it an anti-aging powerhouse.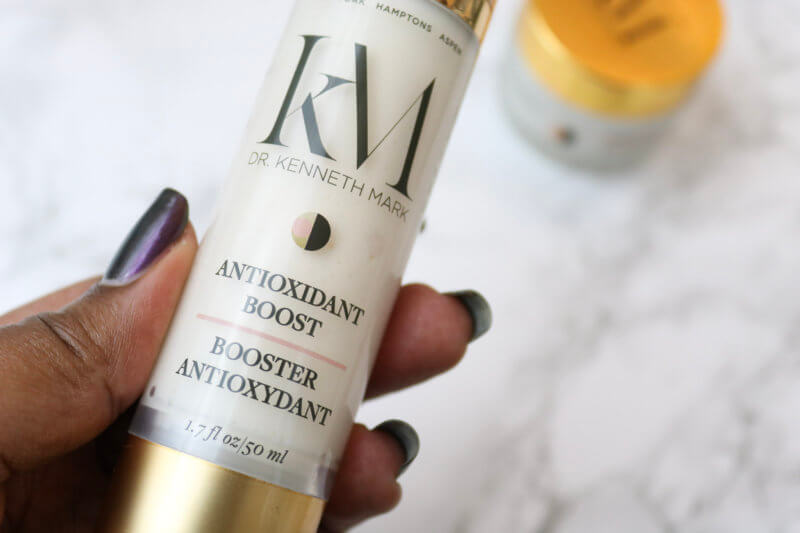 Antioxidant Boost Product Claims
Increases firmness and density of skin
Boosts collagen
Protects against free-radicals
Decreases the appearance of wrinkles by up to 46%
Boosts vitality of skin to delay aging
My Experience
This is my second favorite product in the line. Meant to be applied after cleansing and before moisturizing, the Antioxidant Boost is a wonderful addition to my daily skincare routine. In addition to fighting free radicals, it is an excellent moisturizer. It absorbs quickly and contains algae extract which is a first rate hydrator. Sometimes I feel that I can forgo a moisturizer step because this product is so good. I don't skip it of course, but I could!
Exfoliating & Hydrating Mask
This soufflé-like mask contains a combination of five alpha hydroxy acids, peptides, jojoba and calendula oils and hyaluronic acid.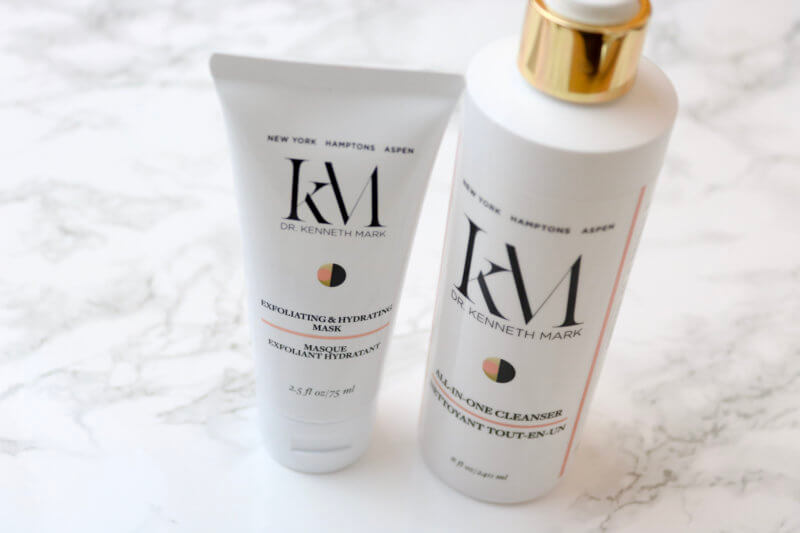 Exfoliating & Hydrating Mask Product Claims
Exfoliates and moisturizes
Increases cell turnover
Reduces the appearance of fine lines and wrinkles
Firms and lightens skin
My Experience
I have a collection of favorite masks and I have added the Dr. Kenneth Mark Exfoliating and Hydrating Mask to my list. I rarely find a mask that moisturizes and exfoliates at the same time. I usually get one or the other which often leads to mask mixing. This one leaves my skin clearer, brighter and smoother without any undue scrubbing. Using it twice a week is the sweet spot for me as it keeps the dreaded dry skin around my nose at bay.
[Tweet "Packed w/moisturizing and anti-aging ingredients, Dr. Kenneth Mark Skincare delivers on all fronts."]
All-In-One Cleanser
The multi-tasking formula is designed to remove makeup, cleanse, tone and protect skin from pollutants with green tea extract.
All-In-One-Cleanser Product Claims
Protects skin from pollutants
Removes impurities
Superb makeup remover
My Experience
While the All-In-One-Cleanser does an excellent job of cleansing, it is a foaming cleanser and therefore not a good choice for me. Foaming cleansers are too harsh for my skin and always leave me feeling a little dry.
Summary
After using Dr. Kenneth Mark skincare for several weeks, I am in love with most of the line. The Moisture Cure and Antioxidant Boost are my favorites and if you're looking for anti-aging skincare loaded with proven ingredients, give this line a good look. For more information and to purchase, visit Dr. Kenneth Mark Skincare.
Product Details
Moisture Cure – $175, 1.7 fl oz/50 ml
Antioxidant Boost – $190, 1.7 fl oz/50 ml
Exfoliating & Hydrating Mask – $85, 2.5 fl oz/75 ml
All-In-One Cleanser – $65, 8 fl oz/240 ml
*I received these products as press samples for testing and review.
---
RECOMMENDED FOR YOU