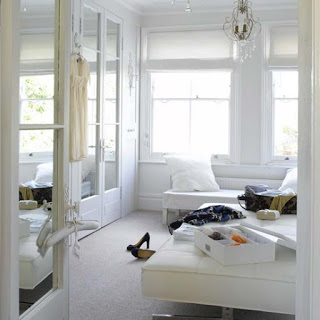 Since it seems that I spend a great deal of time trolling the internet in search of a beautiful and brilliant life (I don't know that this is at all an effective strategy) I do have the occasion to come across some really lovely things. I think living a beautifully brilliant life starts with having a beautifully brilliant home.
Now most people say that home is where the hearth is and that the kitchen is the center of a vibrant and satisfying home life. I tend to disagree. As a single girl in the city who, like Carrie Bradshaw, uses her oven for shoe storage, I'm a firm believer that the center of my home is my bedroom. One day, when I get a digital camera that works, I'll post some photos of my silver and white masterpiece but until then, take a gander at these beauties.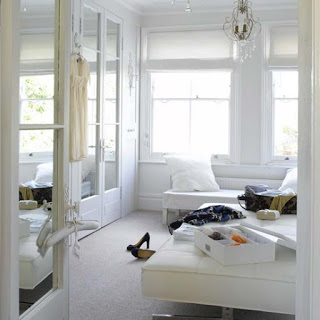 don't remember where I found this one. sorry.
Disclosure: This post may contain affiliate links. When you click through to make a purchase, we may earn a small commission at no additional cost to you. Thanks for supporting The Patranila Project and helping us keep the lights on!