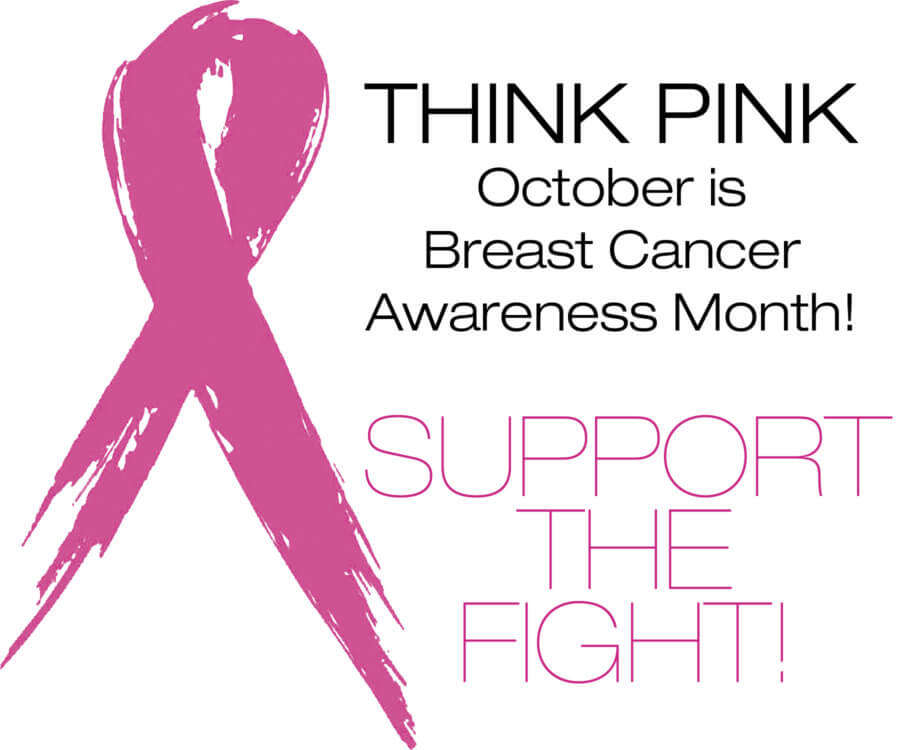 October is Breast Cancer Awareness Month and the perfect time to focus on breast health and self care. Women are most often the caretakers in life but one thing we routinely fail to do, is take care of ourselves. All too often we are the last on our own lists and it's time put an end to the foolishness. Each year, I publish a roundup of beauty brands that make significant contributions in the fight against breast cancer and this year is no exception. Shopping for the cure is a fun way to contribute to the cause but please remember to pay attention to your own health too. After all, that's the whole point my lovely.
Maintaining Breast Health
According to the Cancer Society of America, 200,000 new cases of invasive breast cancer are diagnosed each year among women in the United States. Breast cancer is the second leading cause of cancer death among women. Lung cancer is first. Monthly self exams are a must and yearly mammograms (for women 40 and over) are common standards of care. However, research suggests that there are other lifestyle factors that influence the incidence of breast cancer. Maintaining a healthy weight, staying physically active and avoiding stress can have an impact on both prognosis and incidence. For more information on how to stay healthy, visit the Breast Cancer Research Foundation (BCRF).
SEE ALSO: Pretty in Pink – Beauty, Style, and Home Products Supporting BCA in 2020
Beauty Brands Supporting Breast Cancer Awareness, Research & Treatment
Estée Lauder Companies
Each year, a number of Estée Lauder brands join the fight against breast cancer. They include Origins, Bobbi Brown, Smashbox, Aveda and Clinique. For more information on the BCA Campaign, the We're Stronger Together Initiative and to shop the pink ribbon products, visit bcacampaign.com.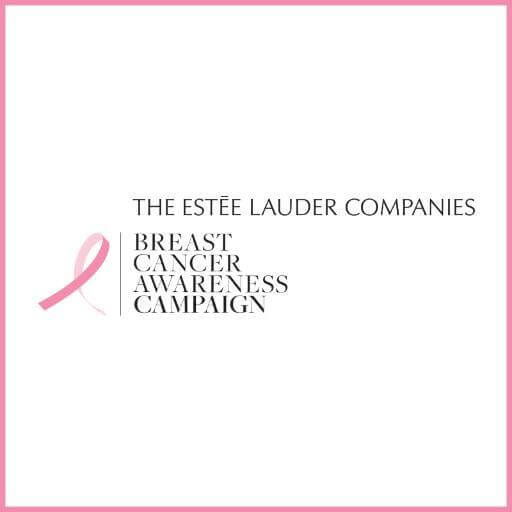 [Tweet "Join the fight against breast cancer and shop for the cure today! #BCA"]
Tom Ford
Tom Ford Beauty will donate $50,000 to the BCRF in 2016 regardless of sales.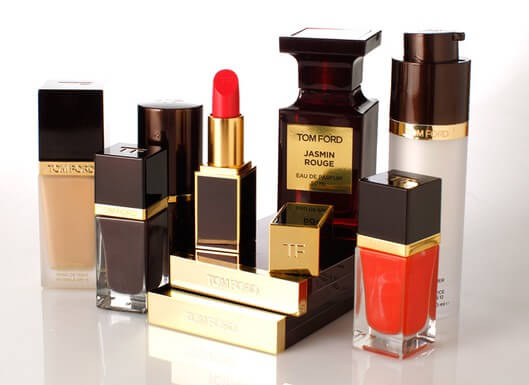 Ralph Lauren 
Ralph Lauren Tender Romance – 100% of profits from the sale of this fragrance during the month of October will be donated to Ralph Lauren's Pink Pony Fund to help find a cure.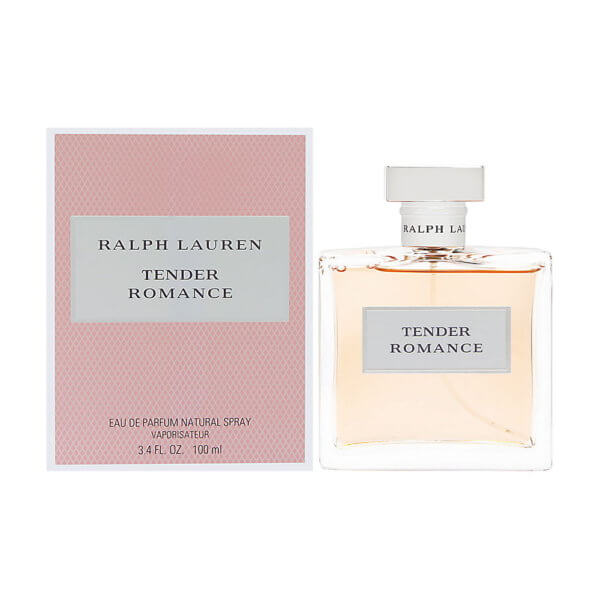 Jo Malone London
In support of the Estée Lauder Companies' BCA campaign, Jo Malone London will donate $45,000 to the BCRF in 2016.
bliss
bliss is partnering with The Pink Agenda to raise money and awareness and will donate 20% of the purchase price from its Fabulous franchise. Products and services include the fabulous foaming face wash and body wash, fab skin-reviving rubberizing mask, and the fabulous feet pedicure.
Purxury
Purxury, an eco-friendly, artisan skin and hair care brand, is donating 25% from the proceeds of October sales of their Facial Oil and Rose Soap to BrightPink.org.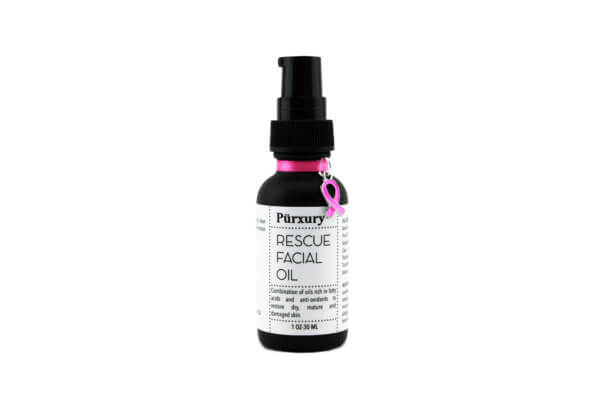 June Jacobs
June Jacobs Rapid Repair Healing Cream, developed by Ms. Jacobs while undergoing treatment for breast cancer, is a gentle yet effective cream that soothes the effects of radiation on skin. During the month of October, 25% of the net proceeds from all distribution channels will be donated to The Anne Moore Breast Cancer Research Fund. Another 25% of the proceeds from sales on junejacobs.com will be donated to the Dublin Breast Center.
Fashion and Beyond
Lands' End Pink Thread Project
The Pink Thread Project is a campaign created to help raise awareness and fund the BCRF. From September 15 through October 31, when you order and apply a monogram or icon using a shade of pink thread, $4.50 of the $6.00 monogram will be donated to BCRF. Lands' End has also created a collection of pink accessories with 25% of proceeds benefitting the BCRF. Shop the collection here.
Weight Watchers
Weight Watchers' Project L.I.F.T., created in collaboration with the American Cancer Society will donate 100% of the profits from the sale of a limited edition water bottle, journal and a tee-shirt through November 30.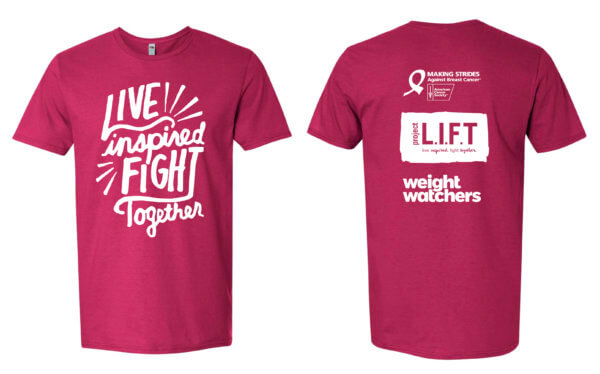 SABRE Personal Security
Over the past six years, personal security company SABRE has donated over $1 million to The National Breast Cancer Foundation. Their recently released Designer Pink Ribbons Pepper Spray is one of many products that gives back to charities that support women's causes. SABRE's NBCF pink pepper spray for women is the best selling pepper spray in the world. For more information on SABRE's personal safety products that support breast cancer research, visit their site and also check out the video below.
---
More Opportunities to Shop For The Cure
Here's a quick list of products in support of Breast Cancer Awareness Month available at your favorite stores!
---
RECOMMENDED FOR YOU
Shop For the Cure: Beauty Brands Supporting Breast Cancer Awareness 2015