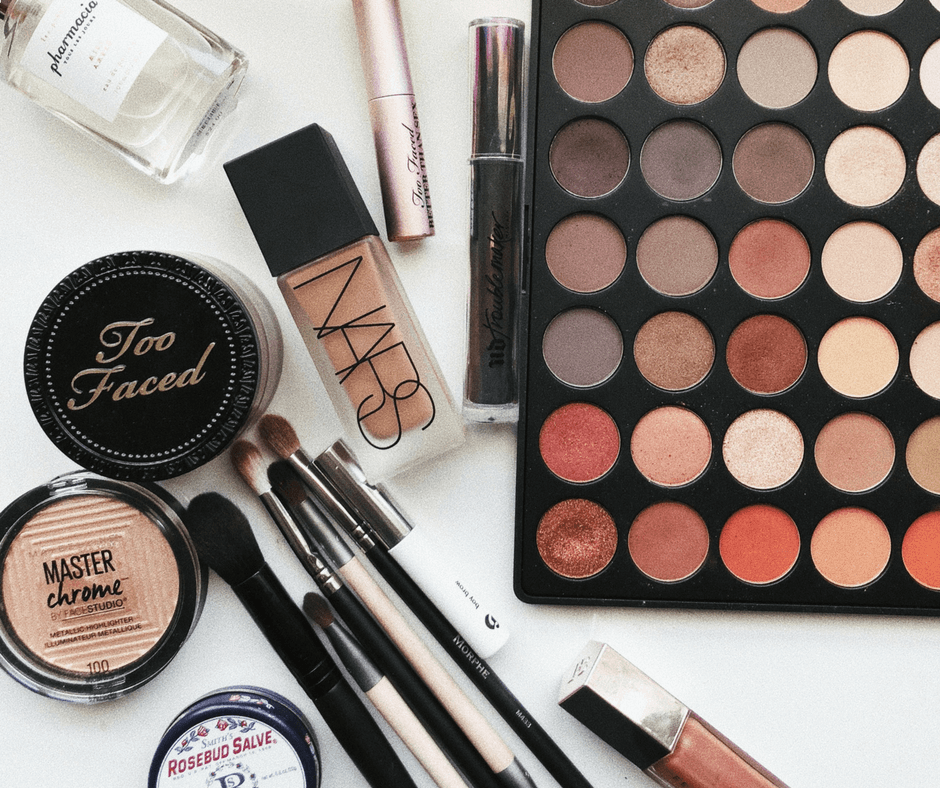 You know how it is. Your face is showing all the signs of a horrendous day at work and your beer buddy calls with tales of a new happy hour spot he discovered that must be explored tonight. He's already in the car heading toward your office leaving no time for a quick trip home to get glam. What's a Savvy Beauty to do?
Have a beauty bag filled with essentials stashed at her desk of course! Assuming you didn't leave the house with a completely bare face, these seven products will help you create a stunning evening look. Just don't wear them all at once.
Keep These 7 Beauty Products at Work
1. Bold Lip Color
Whether you're into high-wattage pinks, deep wine colors, edgy greens or black, a strong lip says you're serious about beauty and you intend to be taken seriously. Admit it, when you see a woman with a bold lip color, you really want to know what she has to say. Or is that just me?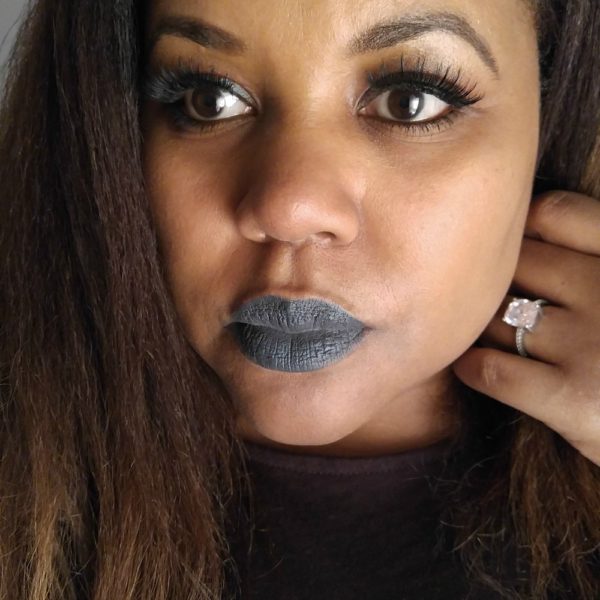 I take it as an indicator of high commitment to a cause and a chick who gives good lip had better be able to bring it. Eloquently. This might be taking it a little further than most but trust me, your mouth can make a statement in more ways than one. In fact, I encourage you to strive for it.
I'm wearing NYX Cosmetics Liquid Suede in Stone Fox. I loves it! Also, check out one of my favorite fuchsia lip colors by YSL. And this nude matte by Pat McGrath.
---
---
2. Highlighter/Bronzer Duo
The perfect way to get whichever glow you're seeking. That of a deep bronze goddess or a fairy dusting of shimmer and sparkle. Try the e.l.f. Baked Highlighter & Bronzer Duo. It's only $4! It's the perfect size and price for your at-work beauty stash.
[click_to_tweet tweet="Don't get caught out there! 7 Must-Have Beauty Products to Stash at the Office. #beautyproducts #beautybag" quote="Don't get caught out there! 7 Must-Have Beauty Products to Stash at the Office. "]
3. Contour Brush(es)
OK, is this one really an essential beauty product? Yes! The right tools can make all the difference between a flawless face and a giant fail. Ask anyone whose highlighter has been applied in the wrong shape to the wrong location. Not good my friend, not good. Try the Tarte Slenderizer Double-Ended Contouring Brush.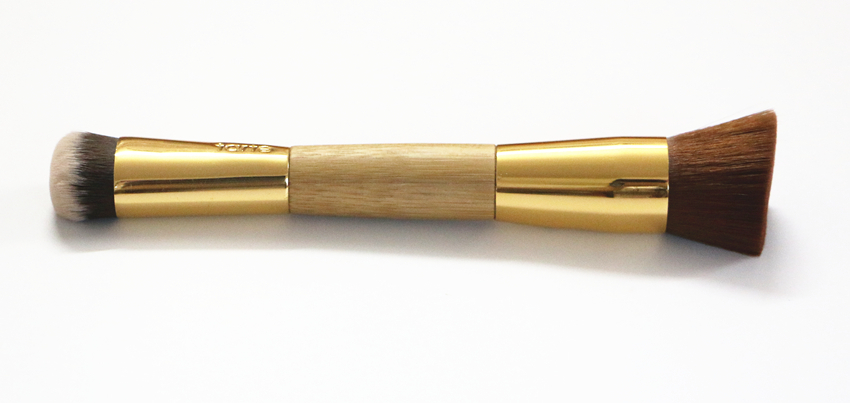 4. Metallic Eyeshadow
Instant glamour and badassery is what we want from a metallic eyeshadow and if you want to kick it up a notch further, go for a duo-chrome eyeshadow to keep them guessing about what color you're actually rocking. I love Plume that comes in the Fancy Flutter Wardrobe Duo by butterLONDON. And I'm totally here for the NARS Dual-Intensity Eyeshadow in Pasiphae. It's a green/gold wonder that looks good on everyone!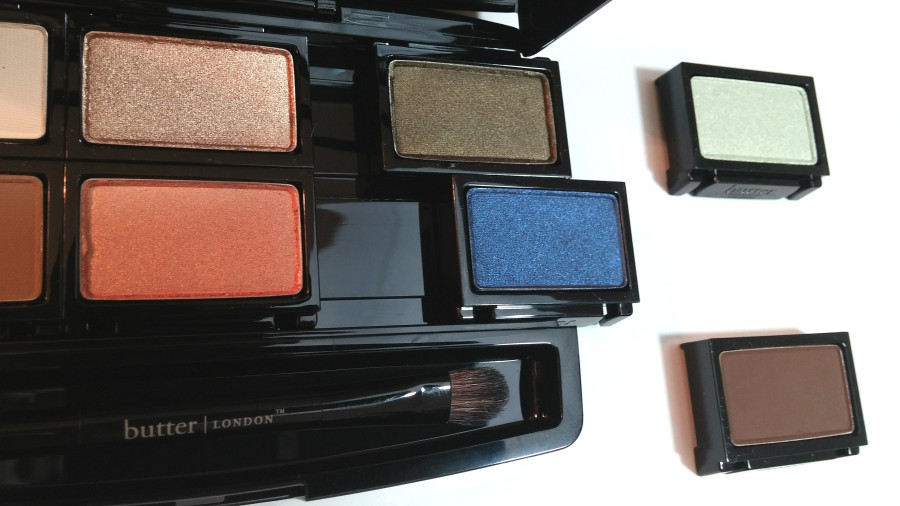 5. Mascara
One should never leave home without a great mascara but even the best mascaras don't always last all day. And what is a lady without her luscious lashes? A sad lady. Don't be a sad lady. Keep a tube with you at all times.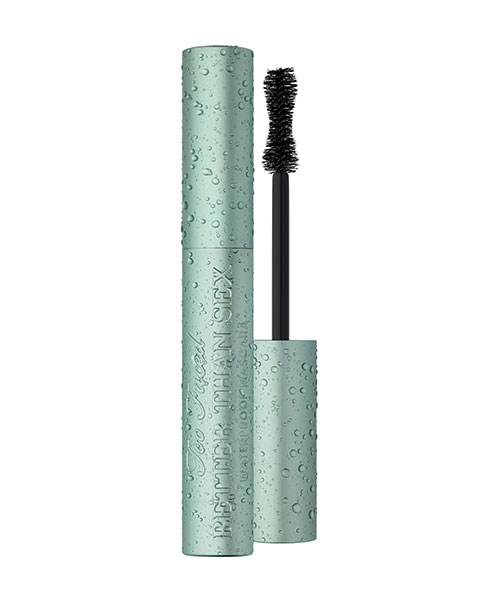 Get major drama with Marc Jacobs Velvet Noir or Too Faced Better Than Sex Mascara. Either one will give you flirty, fluttery lashes in a snap. The Too Faced deluxe mini size is a great choice for beauty products at work.
6. Kohl Eyeliner
You can't go wrong with a smoky eye and kohl eyeliners are heavily pigmented and endlessly blendable. It's hard not to get it right. Splurge on Charlotte Tilbury Rock 'n Kohl Liquid Eyeliner in Bedroom Black or save on Maybelline Master Kajal Liner in Onyx Rush.
You may also want to stash a travel size package of makeup wipes too, just in case you overdo it on the eyeliner. No raccoons at the club please.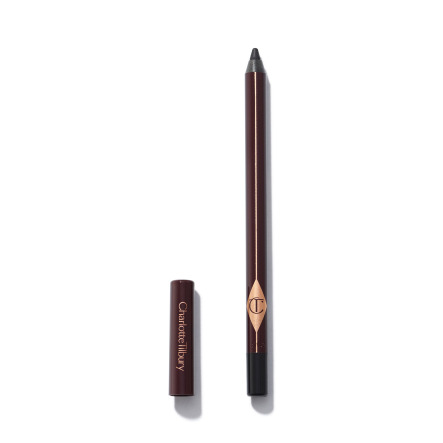 7. Hair Gloss or Sheen Spray
Shiny hair has long been considered a sign of youth and vitality but sometimes you have to fake it 'til you make it. Sheen sprays and hair glosses add just the right amount of shine without weighing hair down or making it oily. And if you find one that smells really good, you can forgo your regular perfume spritz. My friends always tell me I smell so good and I always tell them it's my hair products. Multi-tasker for life! I always reach for Moroccanoil Hair Treatment for shine, fragrance and magical hair healing properties. The travel size is only $15 and it's the perfect size for stashing at work.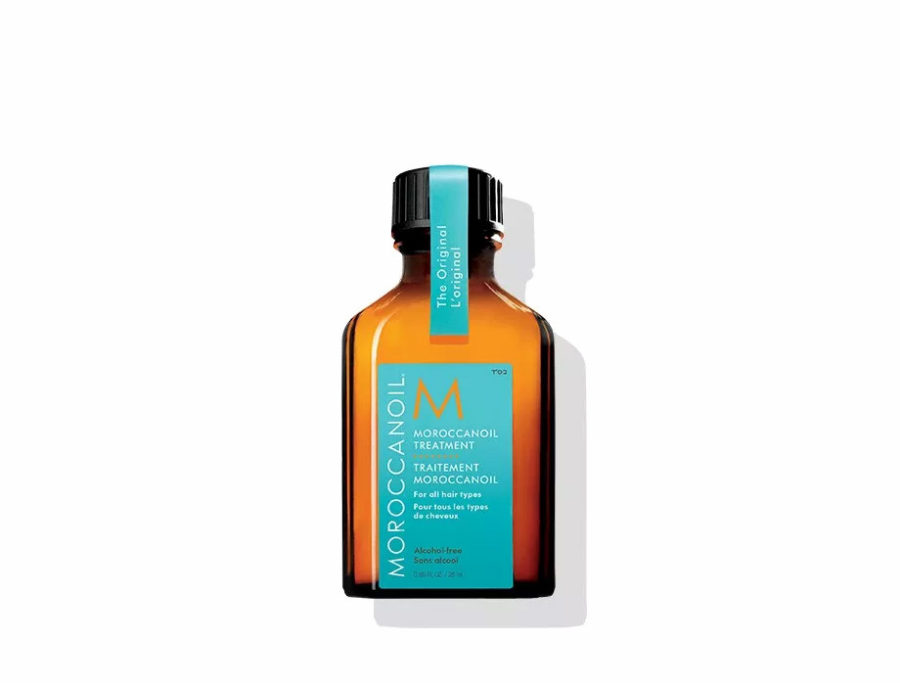 Last but not least, you'll need a snazzy makeup bag to hold your stash and I like this playful Breakups to Make Up Bag from Sephora.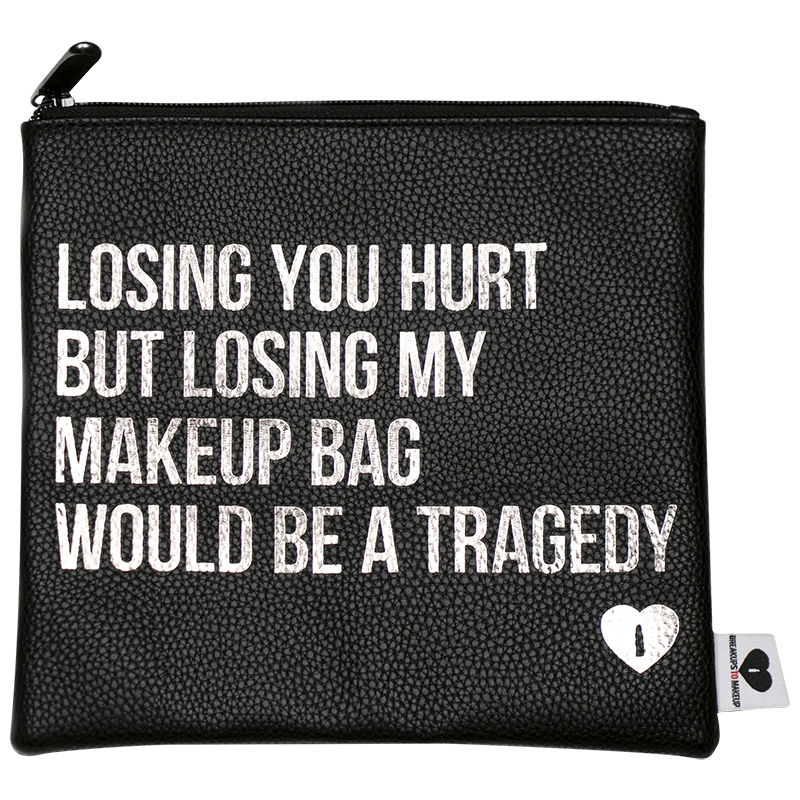 Okay Lovely, you have your marching orders. Get your at-work beauty bag stocked immediately and be ready for any last-minute parties (or dates) that come your way.
Stay saucy!
---
Shop For Beauty Products At Work
---
RECOMMENDED FOR YOU
Pin Me For Later