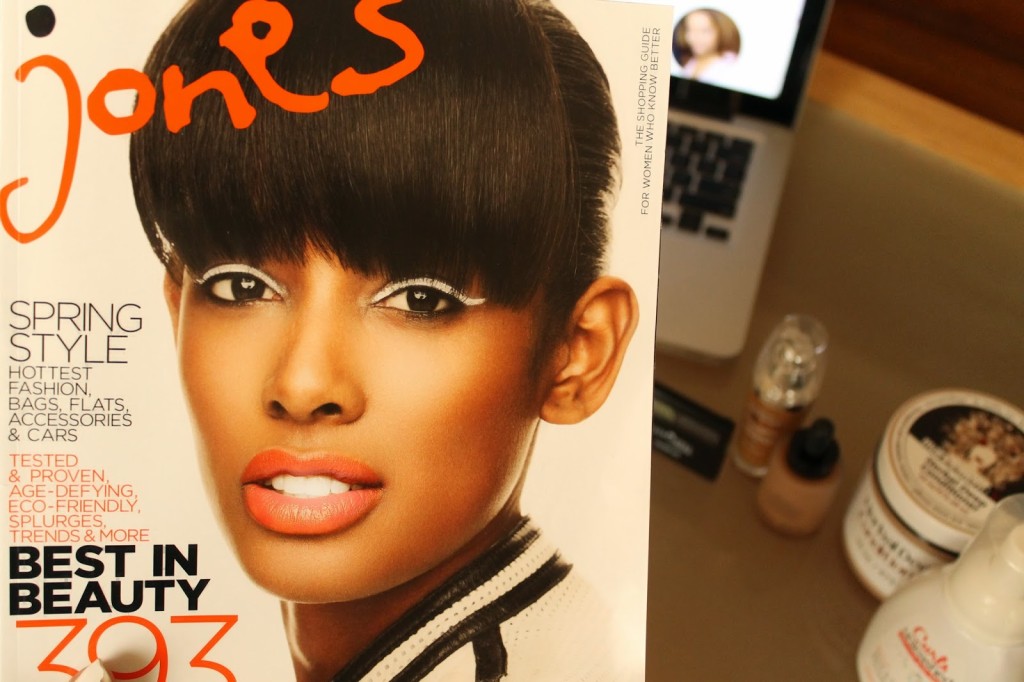 Hey Gorgeous! Have you seen it yet? If you haven't, run right out to your neighborhood newsstand and pick up a copy of the Jones Magazine Best in Beauty issue! Remember a few weeks back when I told you about being completely overwhelmed with beauty products and research for our annual beauty guide? Well, here are the fruits of my labor!
The issue features 393 picks of the best new products and cult favorites for women who love beauty and know how to shop better.
I wrote the sections for hair, natural hair, eyes and foundation and well, a few more too. It was a lot of work but it's totally worth it to see my picks on the pages of a glossy. Woo hoo! There are also lots of spring fashion and accessories picks for a well-rounded take on style for the season so get your copy today and dive right in.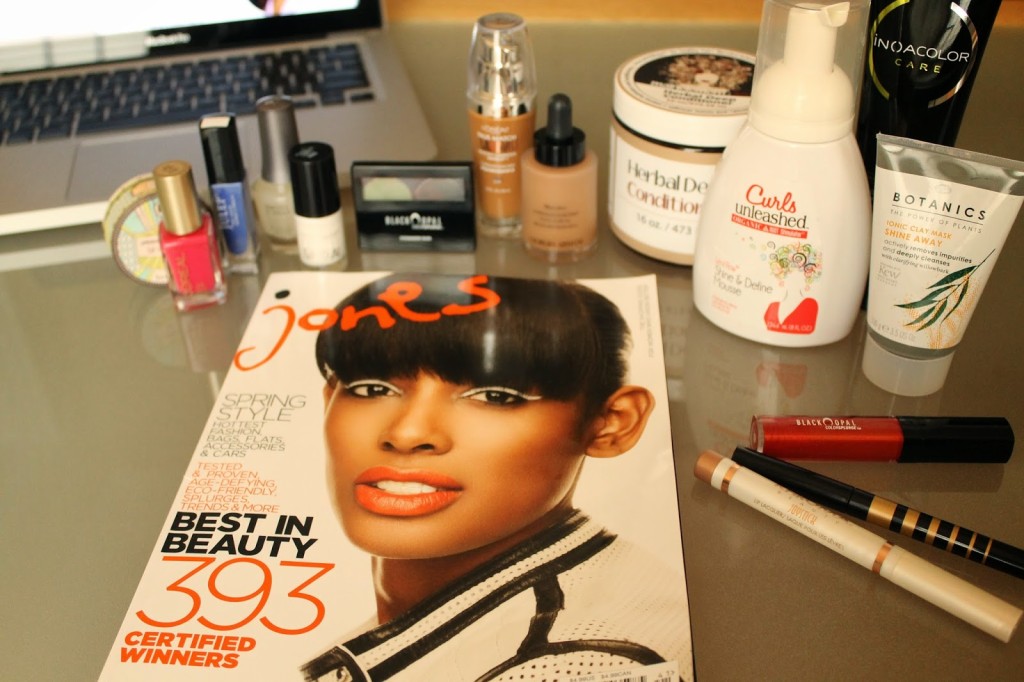 I'm being quick today because we're in the midst of planning the summer issue, which means no rest for the weary! I'll be back soon. Have a beautiful day!
RELATED POSTS