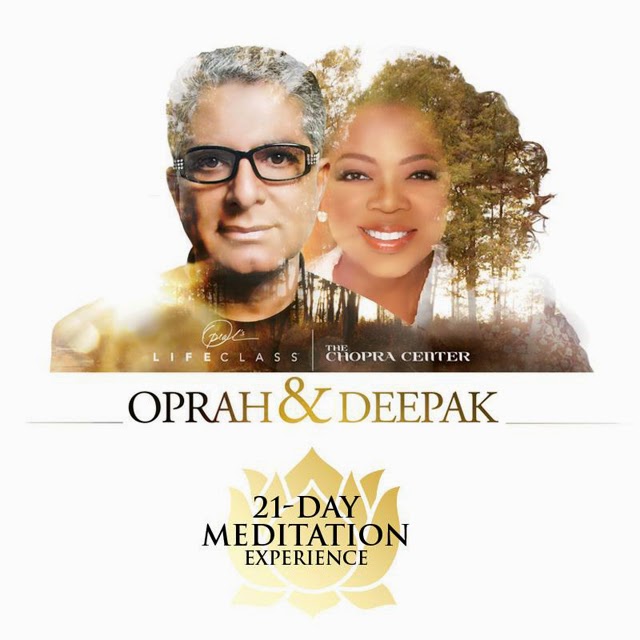 Hey party people! I just wanted to drop in to tell you about the latest
Deepak Chopra and Oprah Meditation Challenge
. Technically, this one is called a Meditation
Experience
but the concept is still the same as before. It's 21 days of meditation focused around a particular subject and this time the topic is Finding Your Flow. I think I know what that means but I'm open to a new interpretation should the need arise.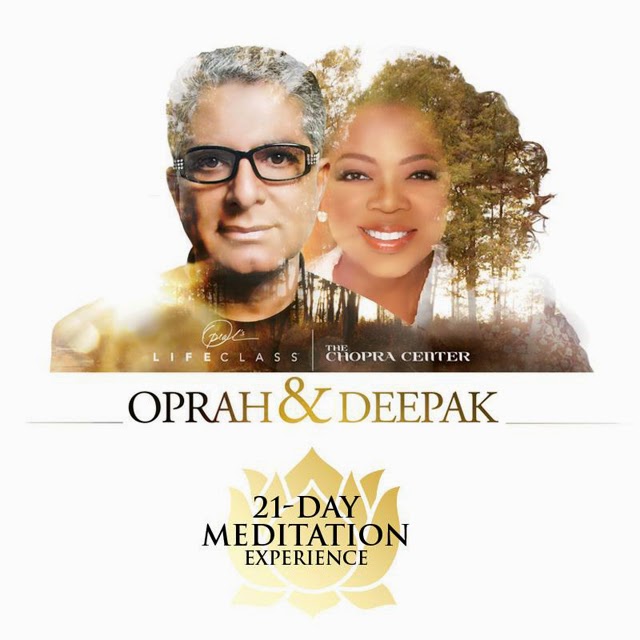 The experience started on April 14th but it's not too late to start because each meditation is available for five days after its debut. I love these challenges/experiences because the short meditations are a great way to get grounded for the day without a huge commitment.
Let me know if you'll be Finding Your Flow with Oprah and Deepak this month. It's free to participate!
RELATED POSTS