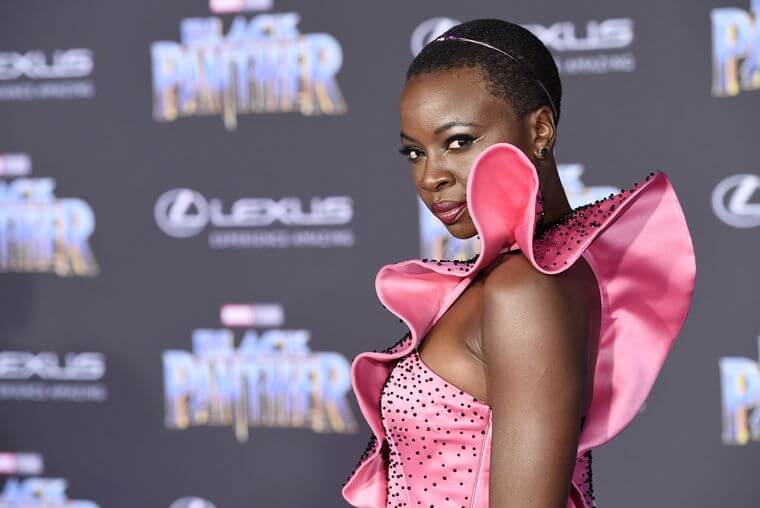 Okay lovely, I don't usually cover movie premier red carpets because if I did, I wouldn't get anything else done. But the red carpet for the premier of Marvel's Black Panther was EPIC. It's a nod to some of what red carpets used to be before the fashion industry took over. Actresses used to show up in outfits that were reflective of their personalities and sometimes in outright costume. Well, costumes were aplenty on the Black Panther red carpet and I am here for it honey!
Marvel's Black Panther is one of the most hotly anticipated movies in recent memory. Pre-sales for tickets have been record-setting. I remember when the film was first teased and we all thought February 2018 was an eternity away. Well, it's here now and nothing is a better primer than this red carpet!
The Black Panther Red Carpet Slayed Us All
Of course, the best dressed on the Black Panther red carpet walked the line between fashion and costume while hewing to the suggested theme of 'Royal Attire.'
[ngg_images source="galleries" container_ids="10″ display_type="photocrati-nextgen_basic_slideshow" gallery_width="800″ gallery_height="1000″ cycle_effect="fade" cycle_interval="5″ show_thumbnail_link="0″ thumbnail_link_text="[Show thumbnails]" order_by="sortorder" order_direction="ASC" returns="included" maximum_entity_count="500″]
(Can't see the gallery? Click over to the blog to view.)
A job well done by one of the reigning queens of the red carpet, Ms. Lupita Nyong'o. Lupita always gets it right and she was flawlessly regal in a flowing purple gown by Versace.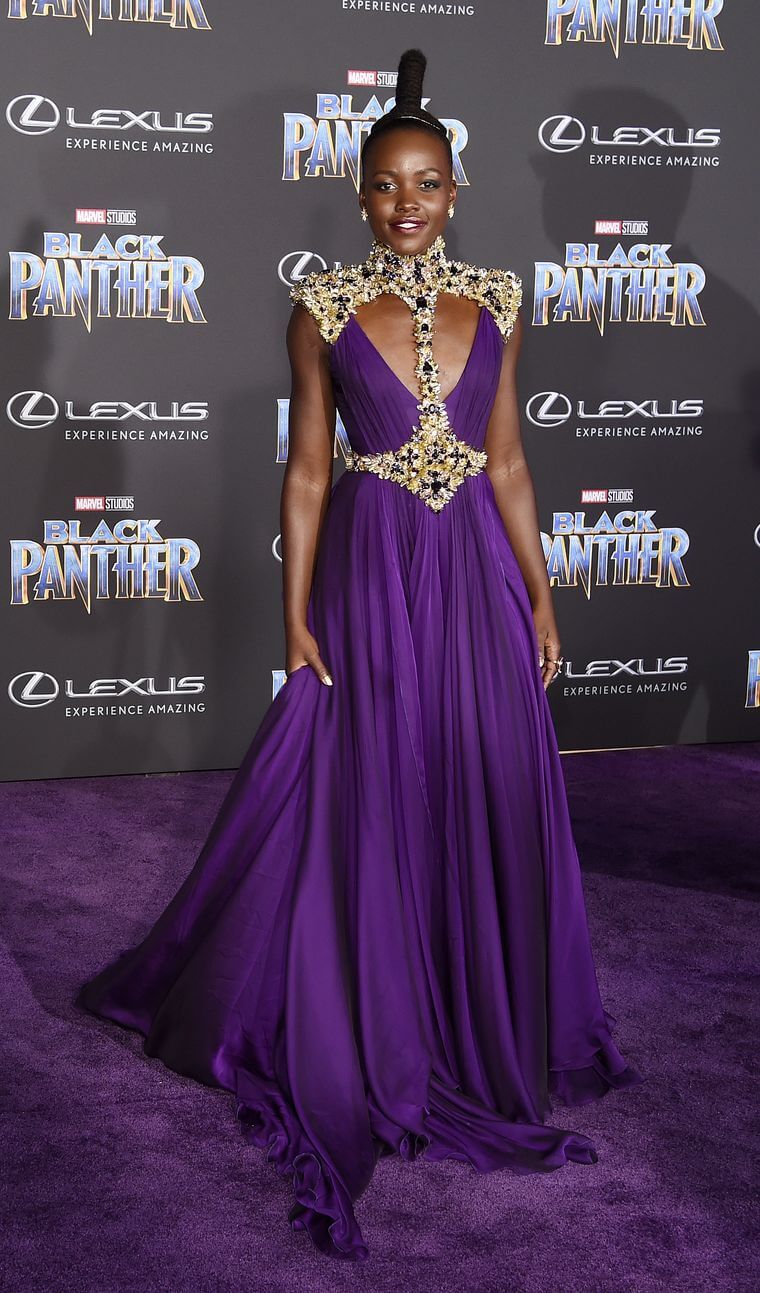 I'm also in love with Angela Bassett's yellow fringe moment by Naeem Khan.
Hollywood showed up and showed out on the 'Black Panther' red carpet!
Click To Tweet
And Donald Glover managed to pull off a bright orange suit by Dolce & Gabbana. Orange?! Yes, orange. Come on! Swaggalicious!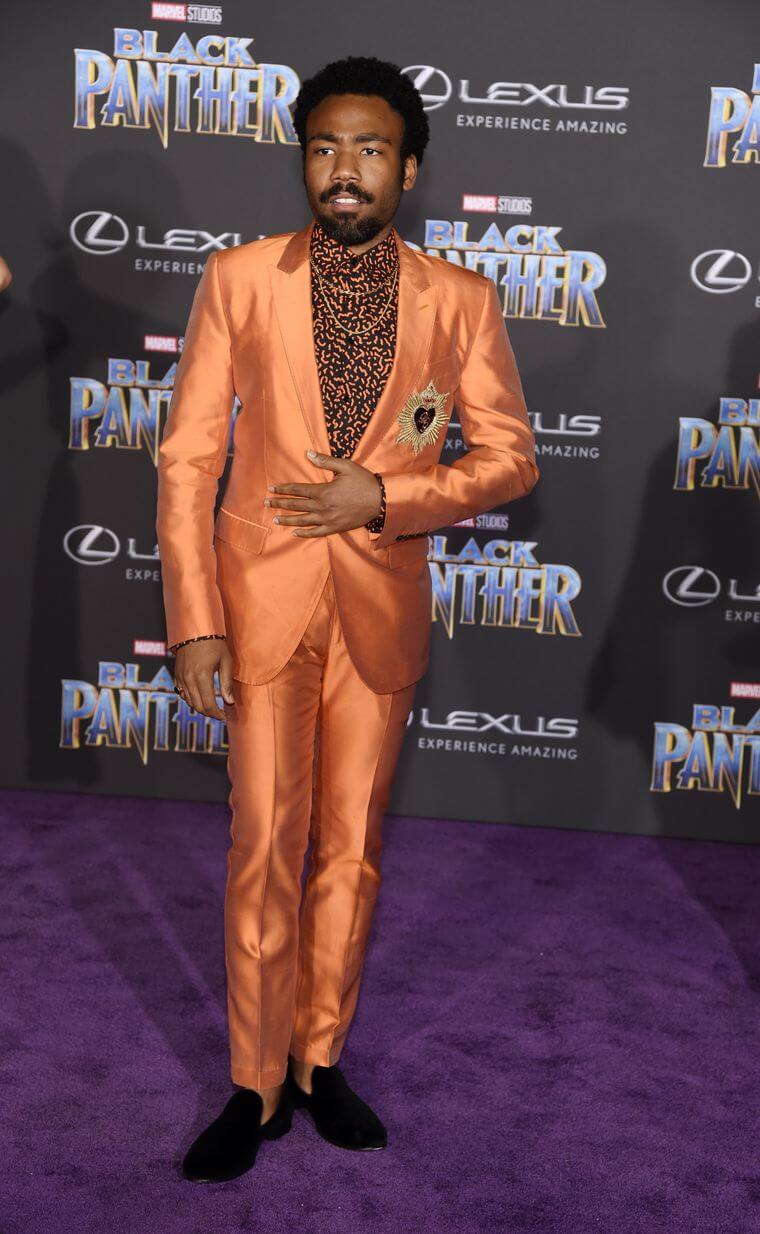 Not to be outdone by the sun, Chadwick Boseman came through sporting a gold print jacket by Giorgio Armani. Yeah, yeah, he did that. Love!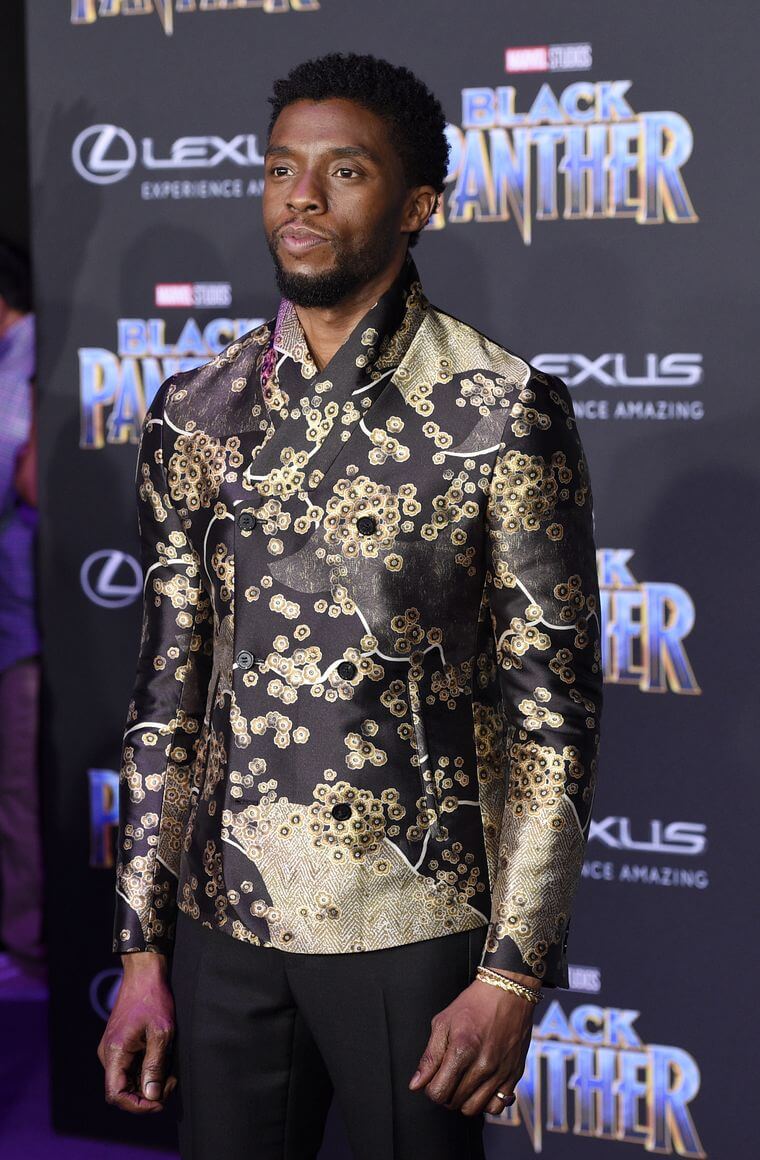 Eye-popping yes? Yes! I love it!
What do you think lovely? Too much or just right? Sound off in the comments as usual!
---
More Red Carpet Finery