Miss your favorite celeb walk the red carpet this year or last? Fret not my lovely! Patranila's Red Carpet Roundup is the best place to catch up on or reminisce about the best dresses on the red carpet during Tinsel Town's sparkly Awards Season. With coverage of the major ceremonies: Emmys, Globes and Oscars and my personal favorite, the Screen Actors Guild Awards, you're sure to get your fill of celebrity/designer finery.
Grab a cocktail and ogle with abandon! Cheers!
The best beauty and style moments on all the red carpets in one place! #Oscars #Emmys #Globes
Click To Tweet
---
Red Carpet Roundup 2018
Golden Globes 2018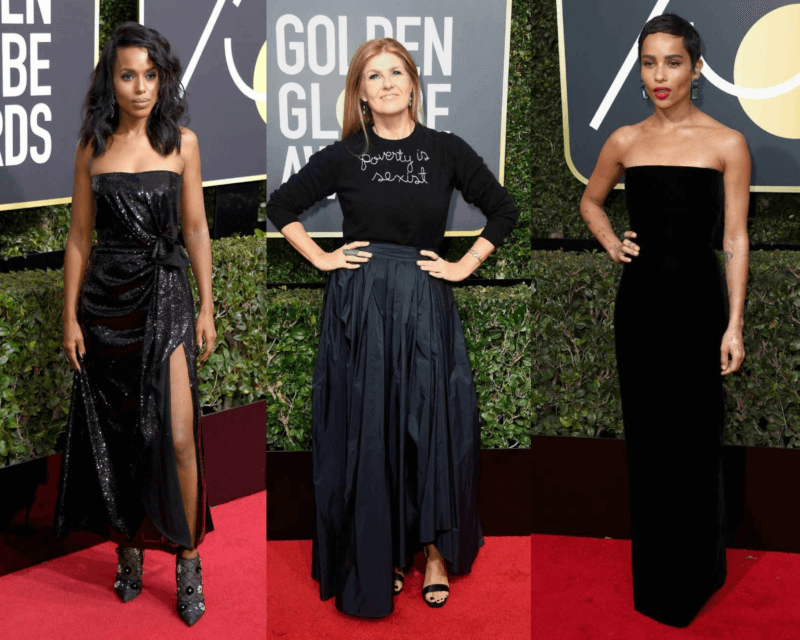 In a stunning departure from the usual focus on fashion, the 2018 Golden Globes red carpet highlighted the burgeoning Times Up Movement that seeks to end sexual harassment in the workplace and increase women's representation on screen and behind the scenes. Hollywood turned out in all black in an expression of solidarity with the women who've been victims of sexual harassment and sexual abuse at the hands of powerful industry players. Click through for the best dressed on this most unusual Hollywood evening.
Red Carpet Roundup 2017
Oscars 2017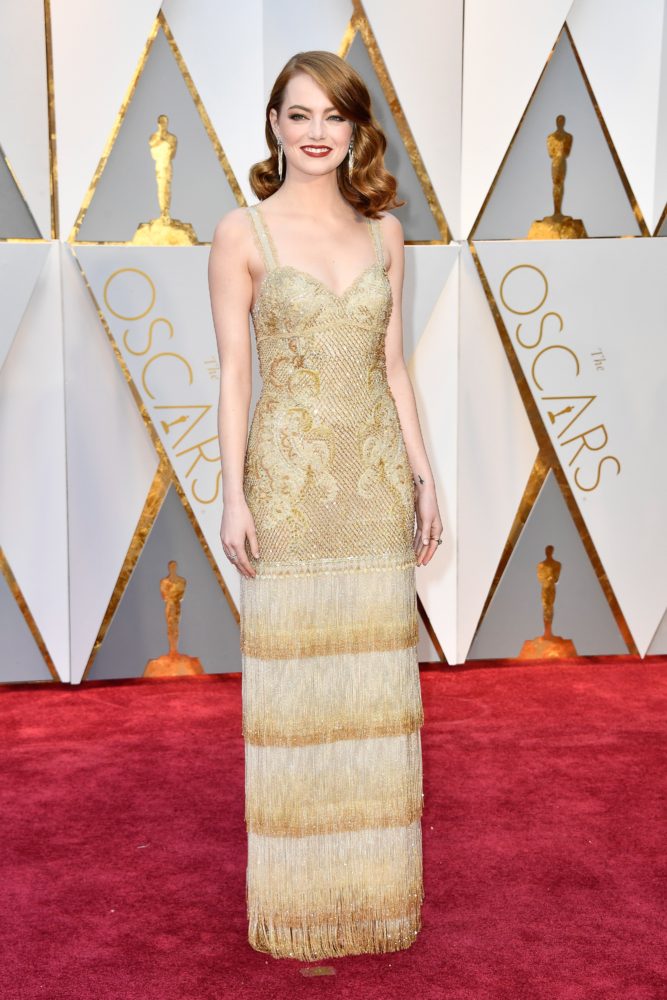 The Best Picture announcement kerfuffle aside, the 2017 Oscars Red Carpet was safe and sedate with the riskiest choice being Halle Berry's hairdo. Three of the evening's Oscar-winning actors also made my list of best dressed. Click through for more of the sartorially stunning celebs on the Academy Awards Red Carpet.
SAG Awards 2017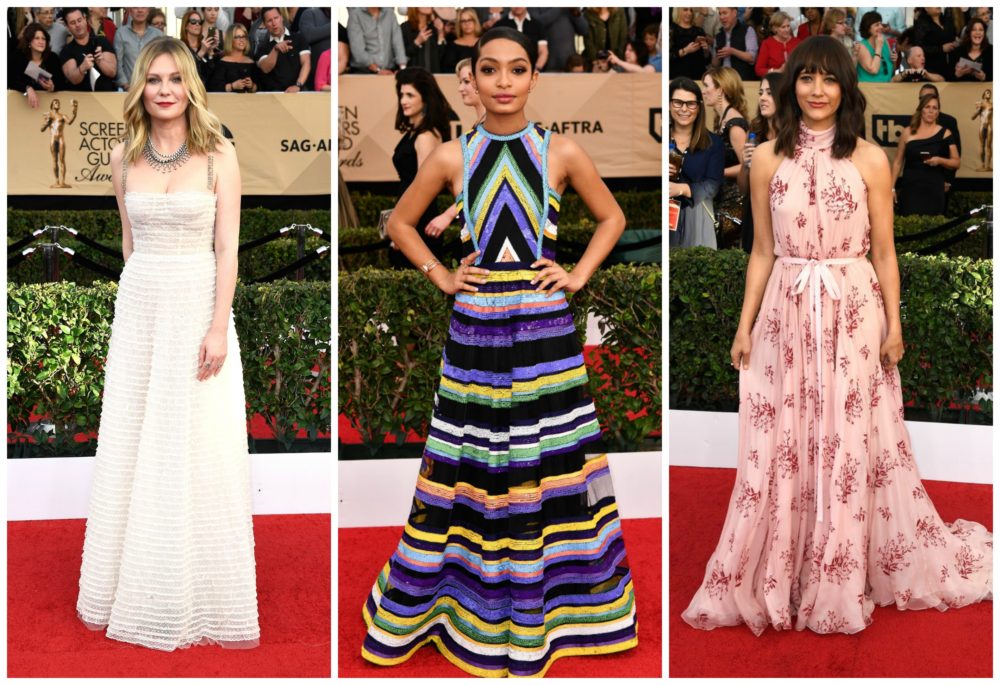 Variety is the spice of life and the 2017 SAG Awards Red Carpet was awash in a slew of styles and color. Stripes made major statements and there was no shortage of soft romance either. See my choices for best dressed at the 2017 SAG Awards.
Golden Globes 2017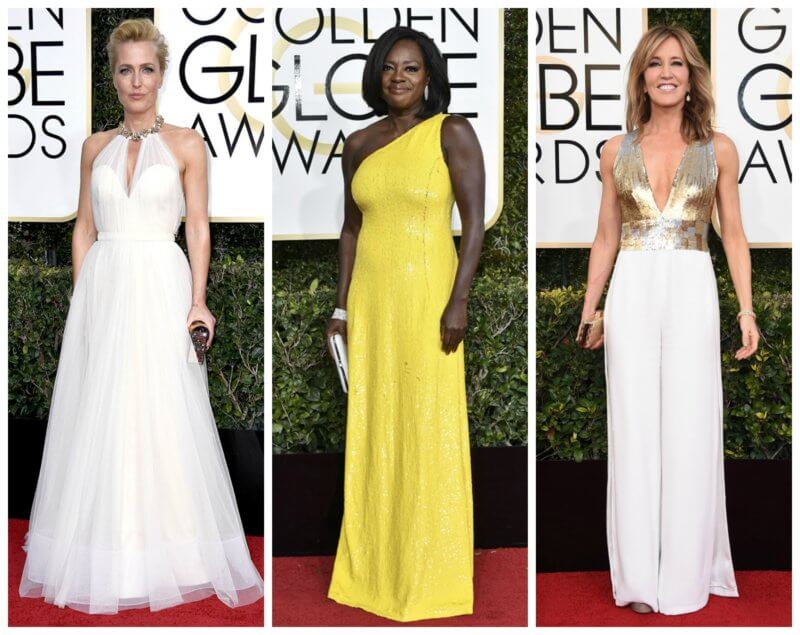 Style choices were varied at the 2017 Golden Globes with a few runaway hits and far too many misses. The Over 40 Crowd is killing it though and I love it! See my surprising pick for best dressed from the 2017 Golden Globes Red Carpet.
---
Red Carpet Roundup 2016
Emmys 2016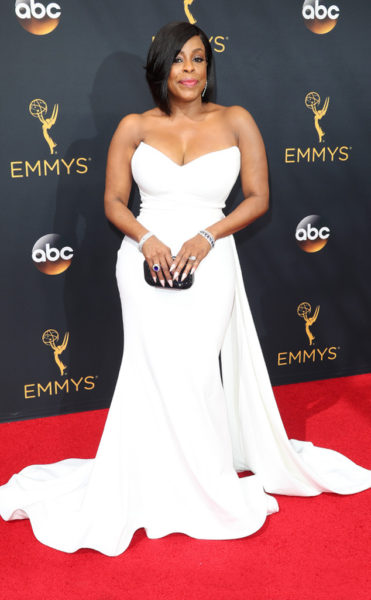 White swept the carpet at the 2016 Emmy Awards and Niecy Nash was the leader of the pack. The veteran actress wowed us with a bodacious body hugging creation by Christian Siriano. Click here for more from the Emmys 2016 red carpet.
Oscars 2016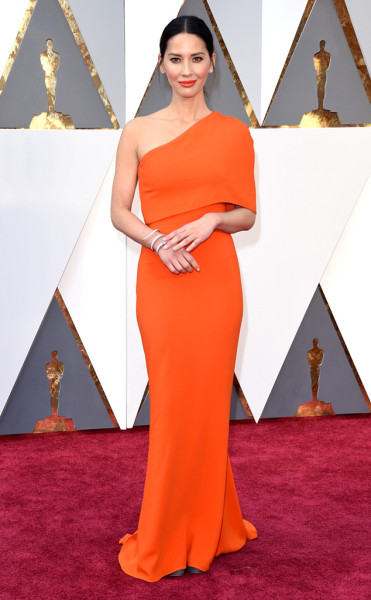 Rich colors ruled the day at the 88th Academy Awards and Olivia Munn showed out in a brilliant tangerine, one-shoulder stunner by Stella McCartney. See all the best dresses (and a couple of tuxes) on the Oscars 2016 red carpet.
Oscars 2016 Beauty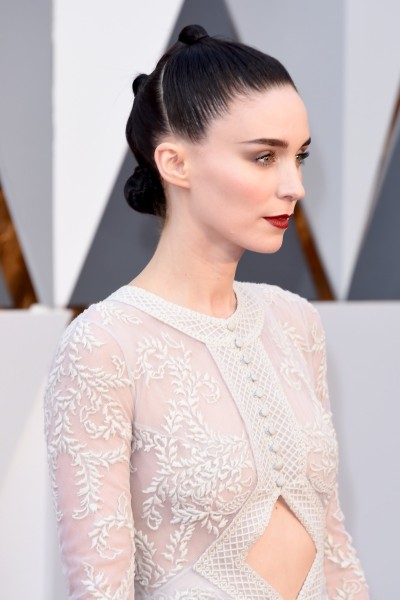 From edgy to romantic, the best beauty looks for the Oscars 2016 was a feast for the senses. Nudes and neutrals graced the faces of the fabulous and controlled coifs had a major moment. See all the goodness for yourself!
SAG Awards 2016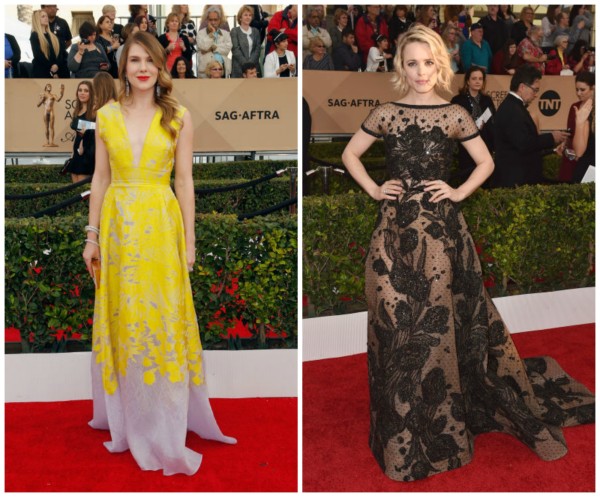 There were lots of stunners on the red carpet for the 22nd Annual Screen Actors Guild Awards in Los Angeles. Favorites of the evening include Lily Rabe in Lela Rose and Rachel McAdams in Elie Saab. Continue reading…
Golden Globes 2016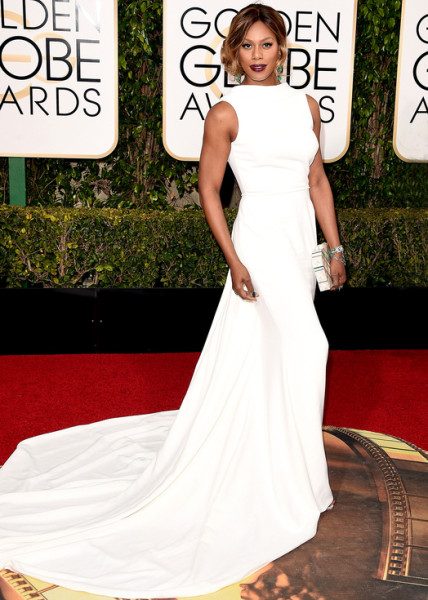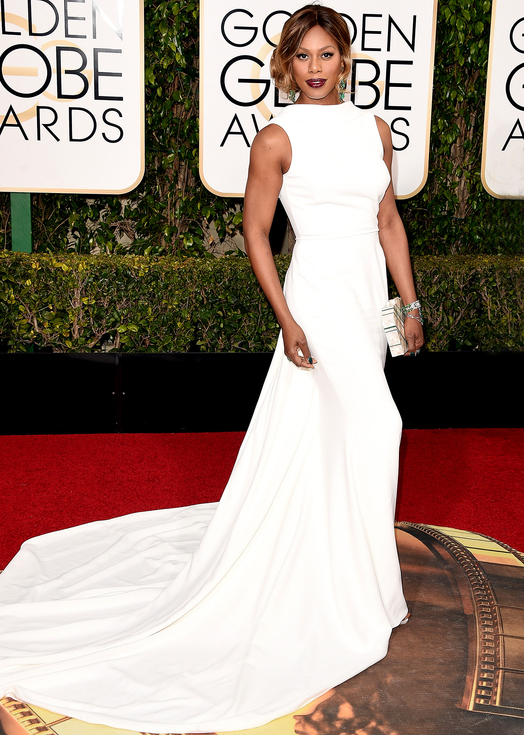 Laverne Cox had her first shut-it-down moment on the red carpet for the 73rd Annual Golden Globes Awards in a white hot gown by Elizabeth Kennedy. Continue reading…
---
Red Carpet Roundup 2015
Emmy Awards 2015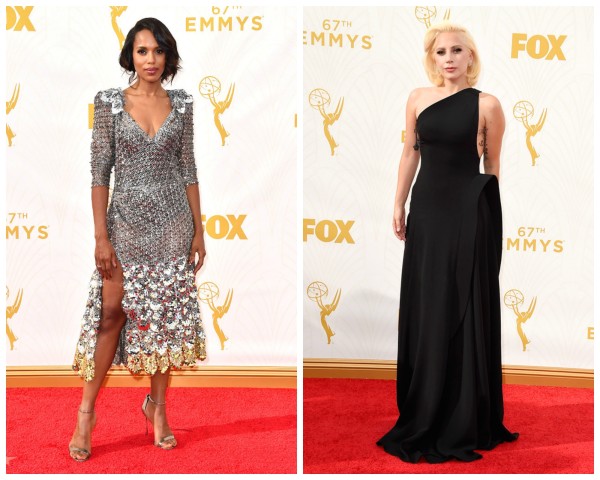 Sassy Sparkle is how I describe Kerry Washington in Prada for the 67th Annual Primetime Emmy Awards. Hailed as the Best Dressed Woman of the Year in 2013, Kerry keeps churning out one stunning look after another. Continue for more Emmys 2015 red carpet coverage…
Oscars 2015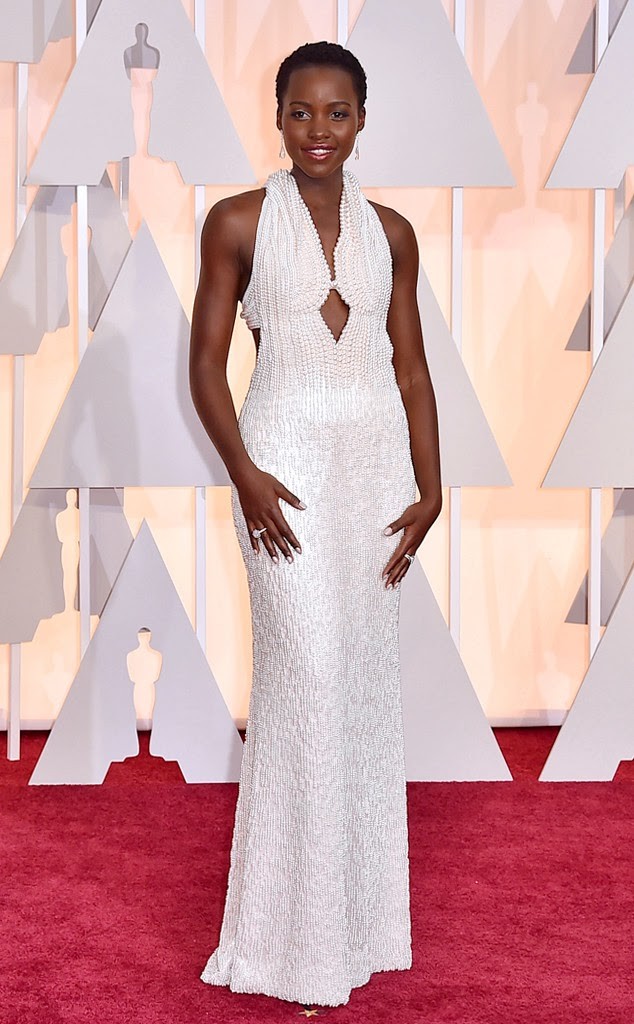 Lupita Nyong'o stole the show and then had her dress stolen. The Academy Award winner graced the carpet in an ivory and pearl dress designed by Calvin Klein. Dropping jaws and apparently inspiring thieves, the gorgeous gown was stolen from Lupita's hotel suite and later returned after the thief discovered the pearls were faux. It was the most talked about dress of the night for many reasons! Click through for more of the best dresses of Oscars 2015.
Golden Globes 2015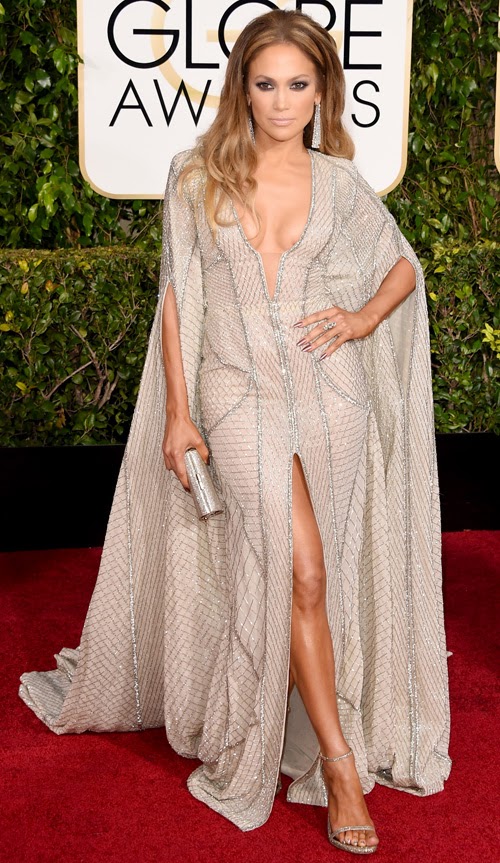 Jennifer Lopez slayed in this showstopper by Zuhair Murad and was also among my picks for Best Beauty of the 2015 Golden Globes. The red carpet was awash in glamour with great looks from Jessica Chastain, Diane Kruger and Amy Adams. See the best of the rest right here!
Golden Globes 2015 – Beauty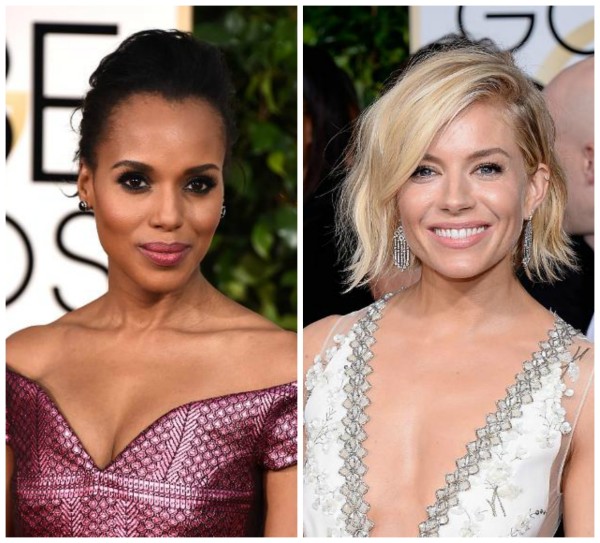 Beauty on the Golden Globes 2015 red carpet was divided into three camps: Fresh Faces, Bold Color and Glamour Goddesses. There were so many great beauty looks to choose from I was hard pressed to pick a favorite. Kerry Washington, Sienna Miller, Jessica Chastain and Viola Davis were all strong in their categories. Click through to pick your favorite.
[Tweet "See who gets better each year in this brilliant Red Carpet Roundup! #GoldenGlobes #Oscars #Emmys #SAGAwards"]
---
Red Carpet Roundup 2014
Oscars 2014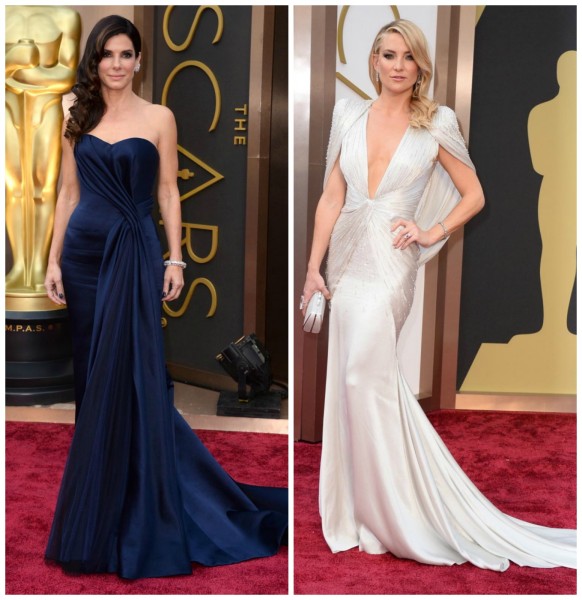 The red carpet for the 86th Academy Awards was spectacular! A true embarrassment of riches with so many major moments I could barely contain myself. Kate Hudson in Atelier Versace, Charlize Theron in Dior and the unforgettable Lupita Nyong'o in a stunning fairy tale princess dress by Prada–too good. Continue reading for more of the best Oscars Red Carpet in recent memory.
Oscars 2014 – Beauty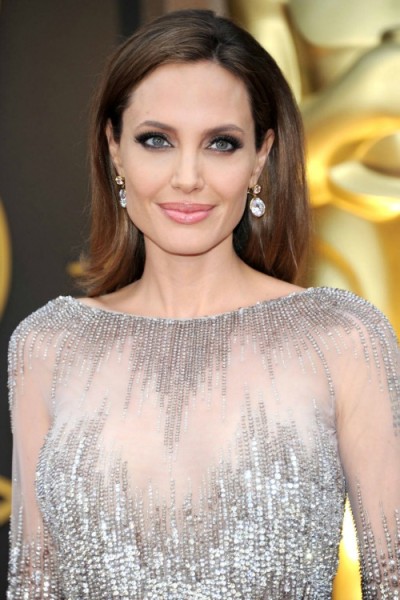 The beauty on the Oscars 2014 red carpet was just as stunning as the dresses. Angelina Jolie took top honors with a sweet smolder that was unmatched. More star turns were made by Charlize Theron, Jennifer Garner and Jada Pinkett Smith. Click through for more of the Best Beauty for Oscars 2014.
Golden Globes 2014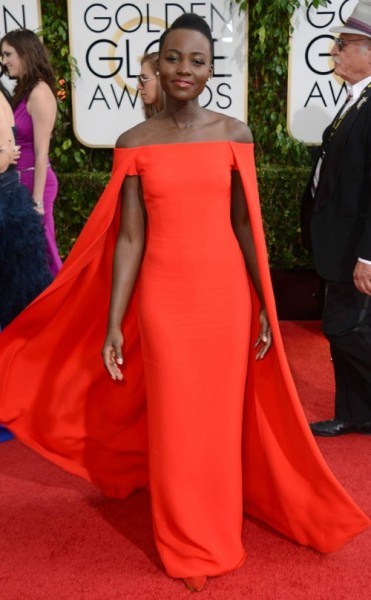 The official start of Lupita Nyong'o's red carpet slayage began right here with this off-the-shoulder, caped masterpiece by Ralph Lauren. The cape was so fly, poor Amy Adams had to remove her red cape before her photos were taken. No shame in it though, Lupita shut it down. Play a game you can win I always say. Here's a look at more standouts of the Golden Globes 2014 red carpet.
Golden Globes 2014 – The Boys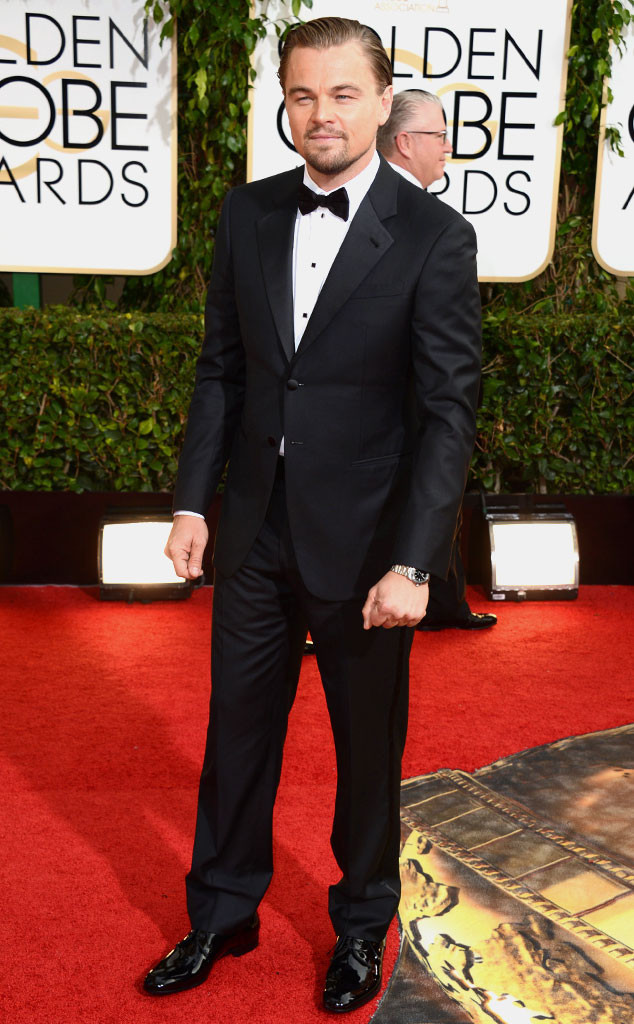 Hollywood women always dominate the red carpet but this year, the men stepped it up and gave us a lot to look at. Leonardo DiCaprio showed out in a stunning tux by Giorgio Armani while Chris Pine and Liev Schreiber schooled us on how to pull of elegant scruff. Click through for more of the Men of the Golden Globes.
SAG Awards 2014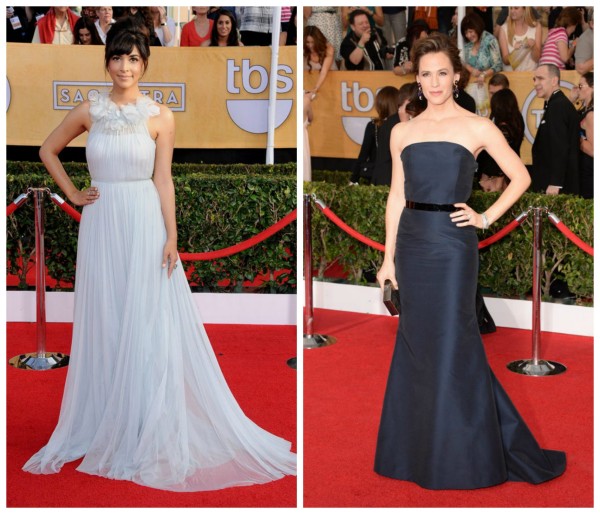 The 2014 Screen Actors Guild Awards red carpet had it all. Romance, glamour and playfulness. Some of my top picks ended up on a few worst dressed lists, but I'll let you be the judge. See more SAG Awards 2014 looks right here!
[Tweet "Obsessed with celebrity style? This Red Carpet Roundup is everything you need!"]