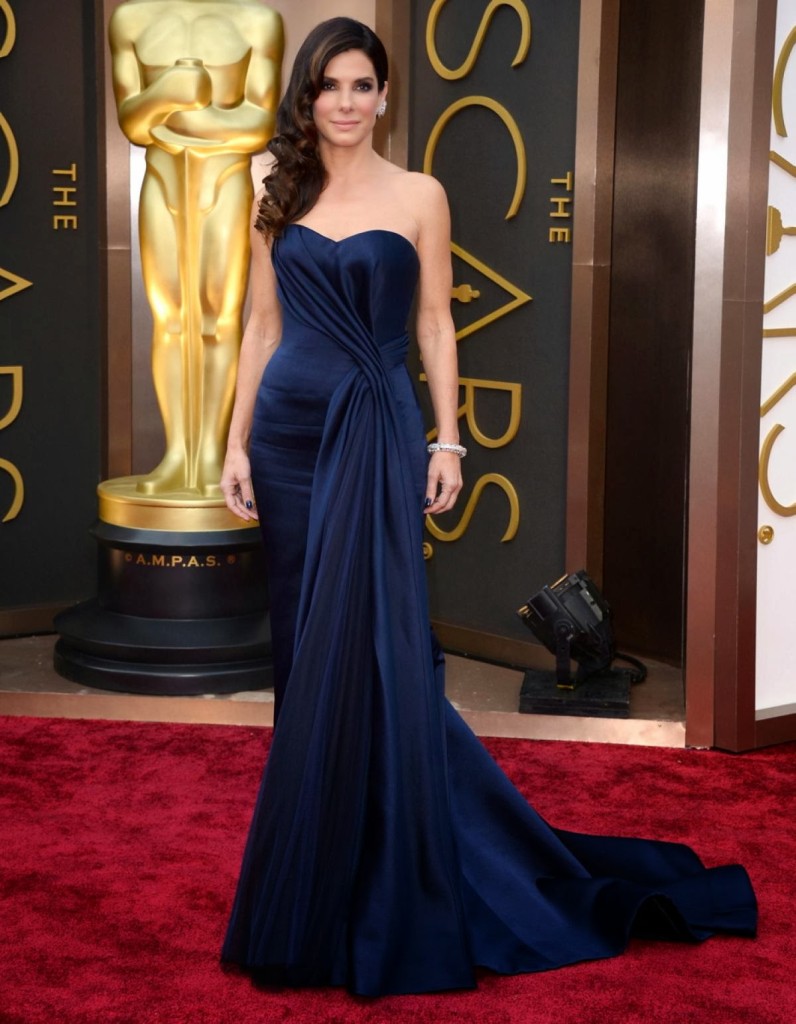 The 86th Annual Academy Awards ceremony marked the end of Red Carpet Season 2014 and the evening did not disappoint. There were so many shining style stars on the carpet it was difficult to find a false note among them. I loved the diversity of color and texture with lots of jewel tones, shimmery metallics and lovely pastels. So let's get right to my picks for best dresses!
Oscars Red Carpet 2014 – Jewel Tones
The best of the jewel tones: Sandra Bullock, Amy Adams, Viola Davis and Jennifer Lawrence. Sapphire blue really had a moment, showing up on several dresses and a few tuxedos too.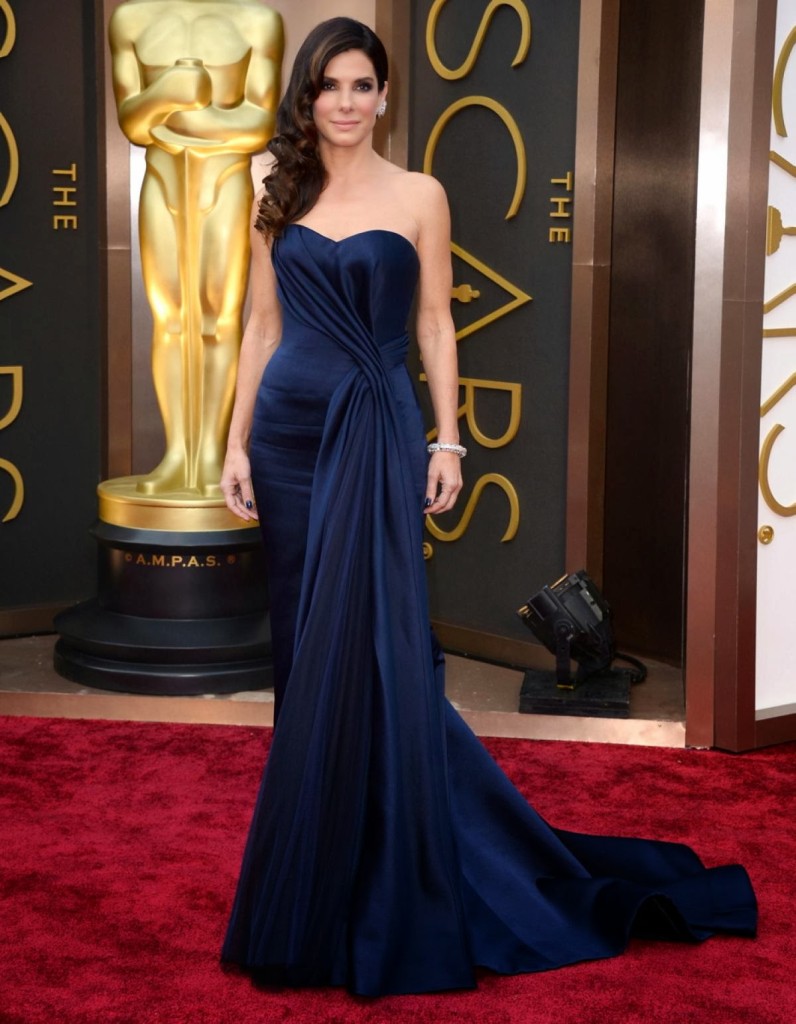 Sandra Bullock in Alexander McQueen.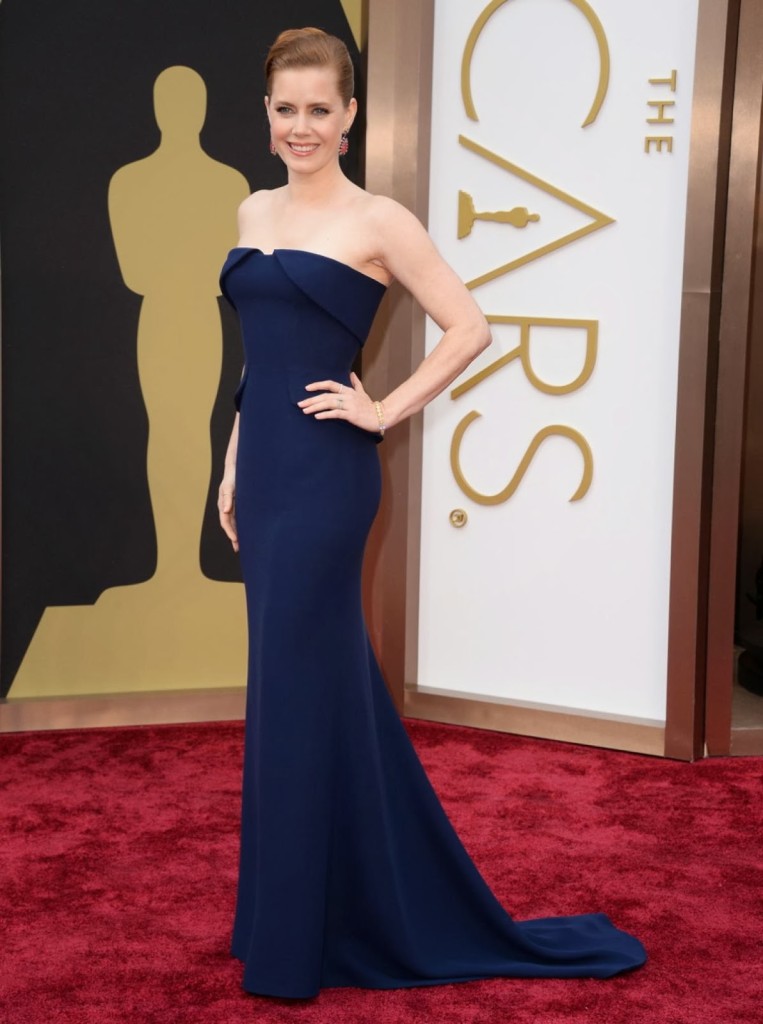 Amy Adams in Gucci Couture.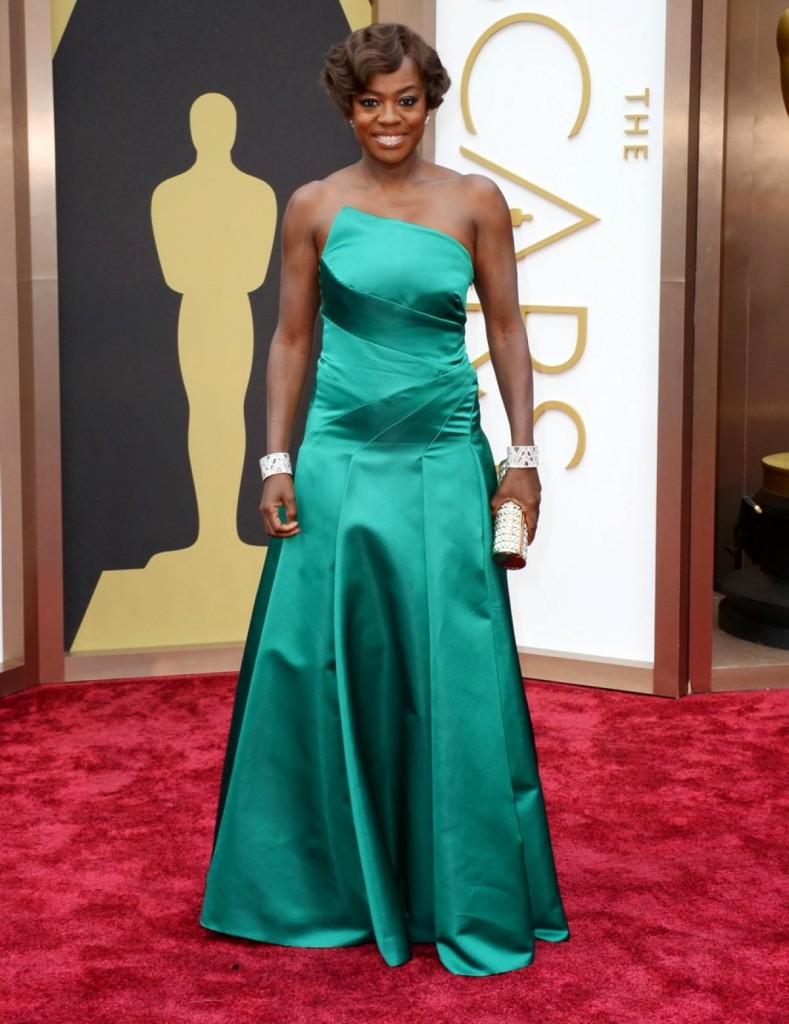 Viola Davis in Escada.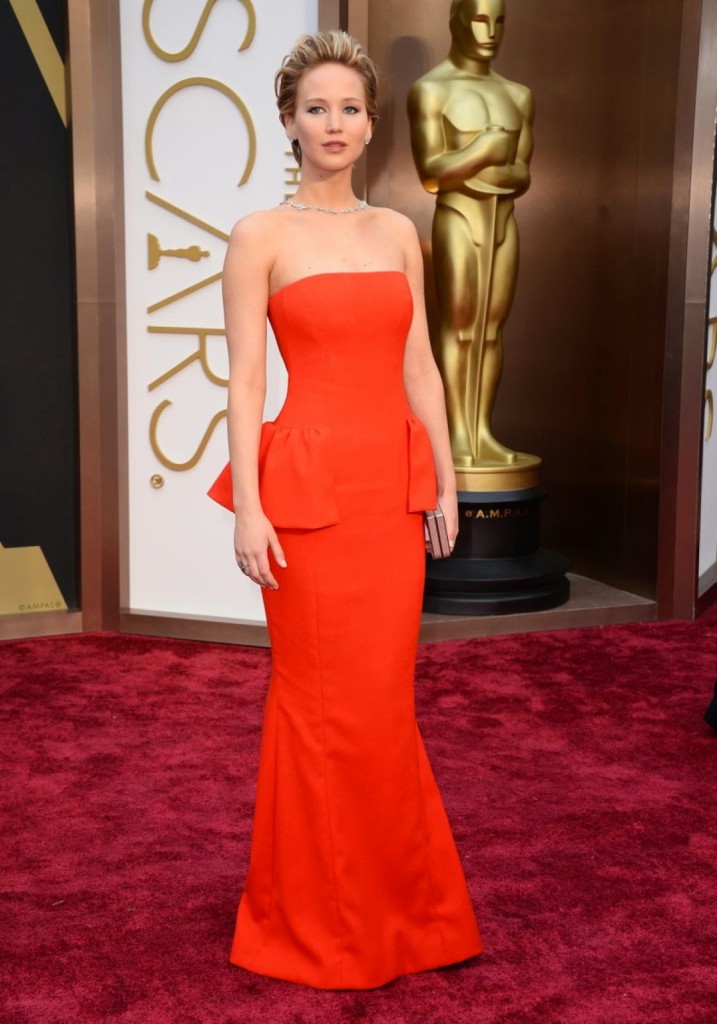 Jennifer Lawrence in Dior.
Lupita Nyong'o had one of the best Princess Moments in Oscars history in this lovely pale blue Prada gown that was made for her. Lupita dubbed it 'Nairobi Blue' because it reminds her of the capital city of Kenya.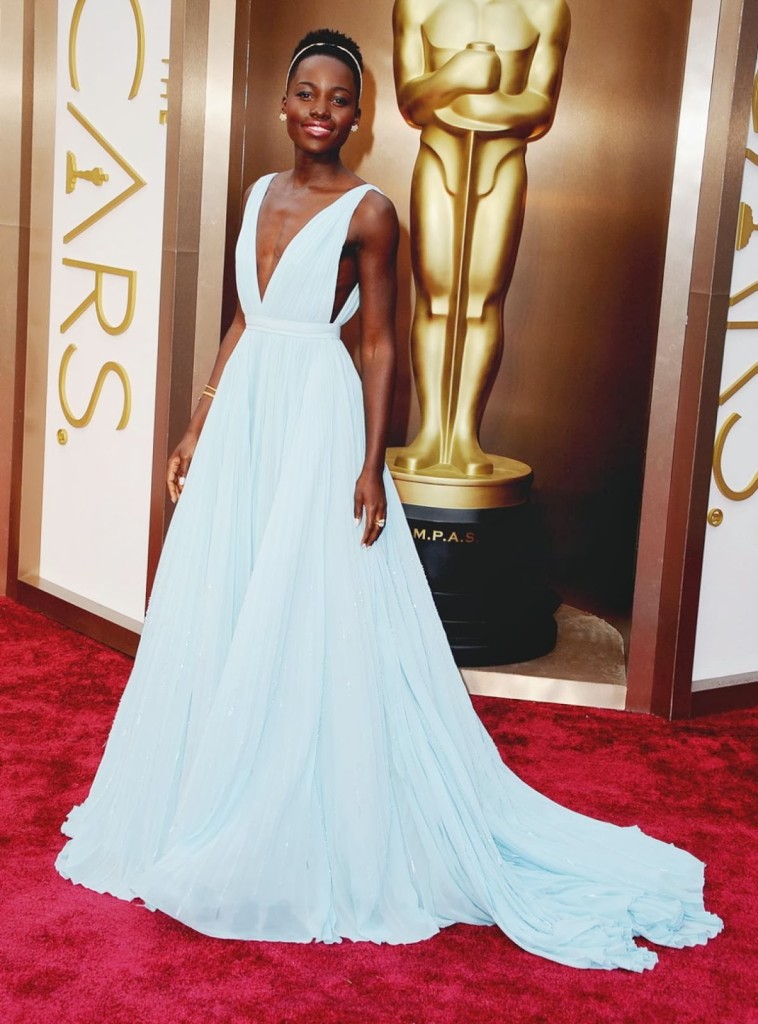 Lupita Nyong'o in Prada.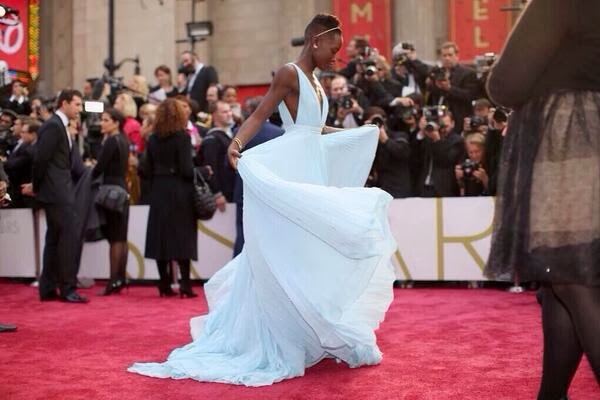 Oscars Red Carpet 2014 – Neutrals
Not to be outdone by all the vibrant color, Anna Kendrick and Charlize Theron were stunning in anything-but-basic black. I loved the movement, texture and asymmetry of Kendrick's fabulous frock by J Mendel and Charlize was a vision in Dior. When I first saw Charlize's gown, it was from a distance and the 'invisible' straps were indeed hiding which made for an odd first impression. However, upon closer examination, I was floored by the fit and the disappearing structure. Love it!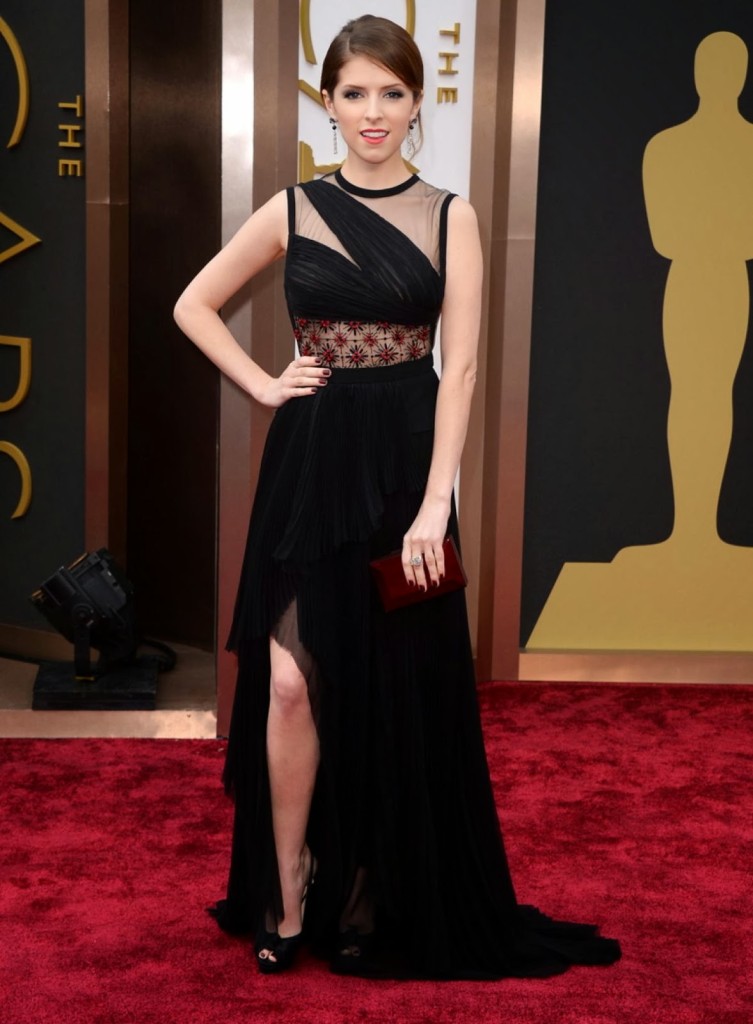 Anna Kendrick in J Mendel.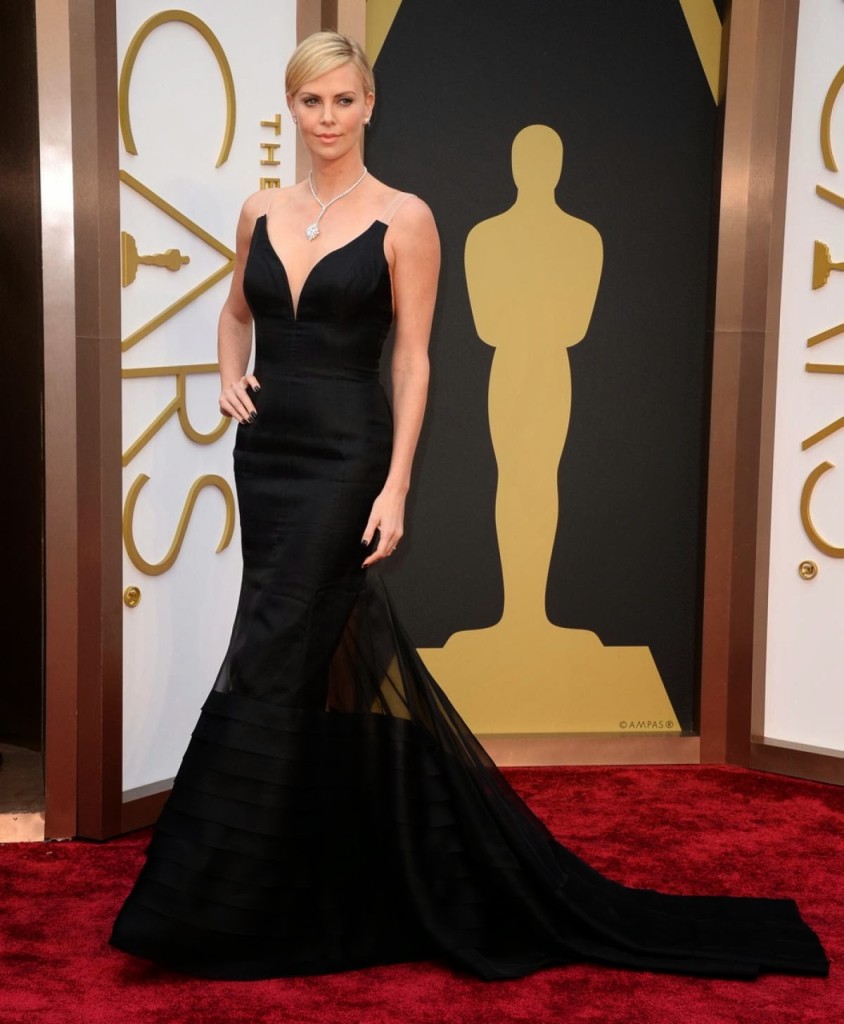 Charlize Theron in Dior.
Bringing the sparkle, Angelina Jolie was glorious in Elie Saab, Jessica Biel was dazzling in Chanel Couture and Kate Hudson shut it down in Atelier Versace.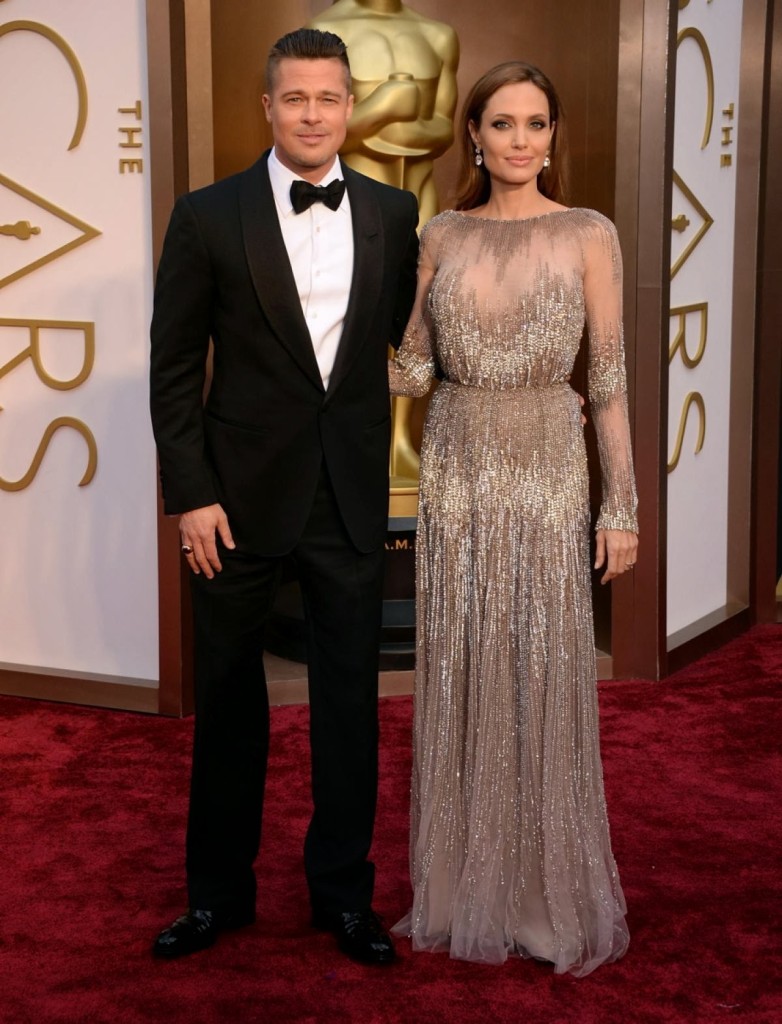 Angelina Jolie in Elie Saab, with Brad Pitt.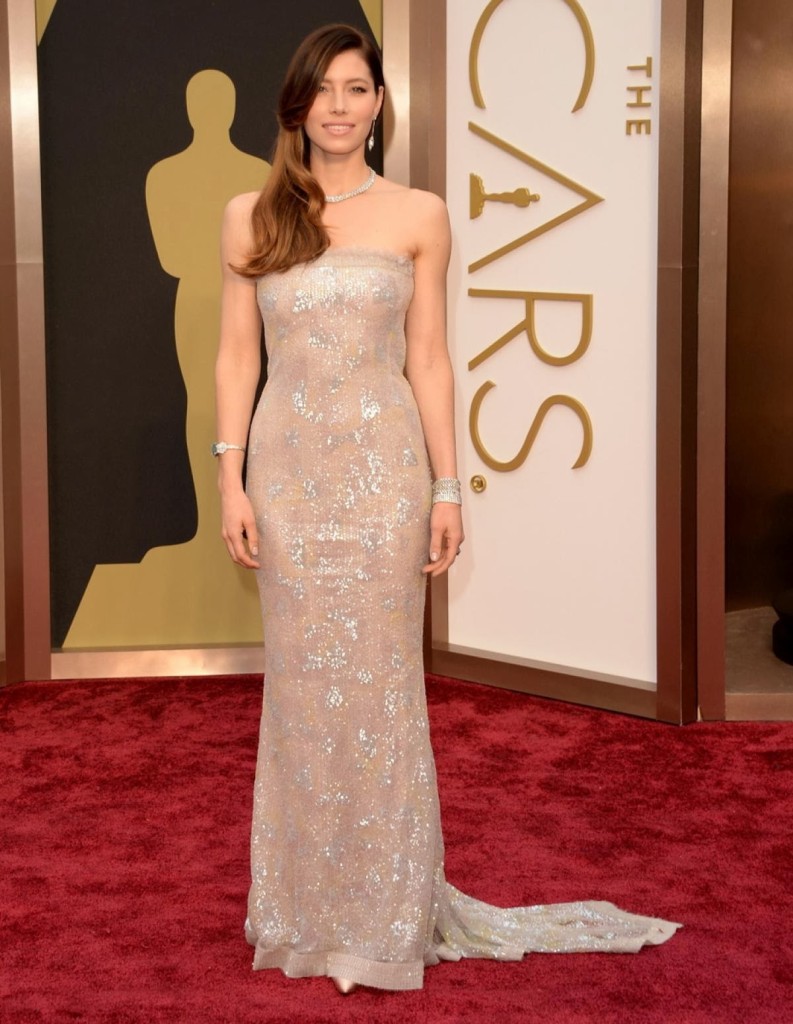 Jessica Biel in Chanel Couture.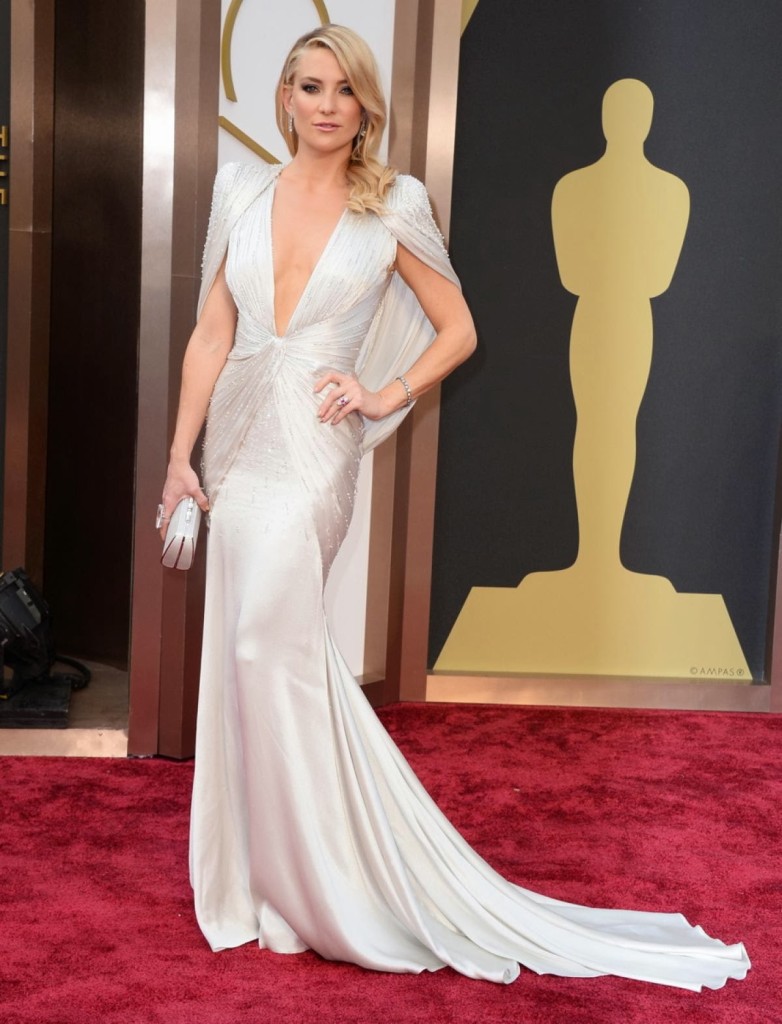 Kate Hudson in Atelier Versace.
And last but certainly not least is Kerry Washington in Jason Wu. Kerry has been graceful and amazing throughout her baby bump red carpet season and she looked lovely in this understated and romantic column dress. The rains in LA got to her hemline though and made for a slightly marred moment but we love her just the same.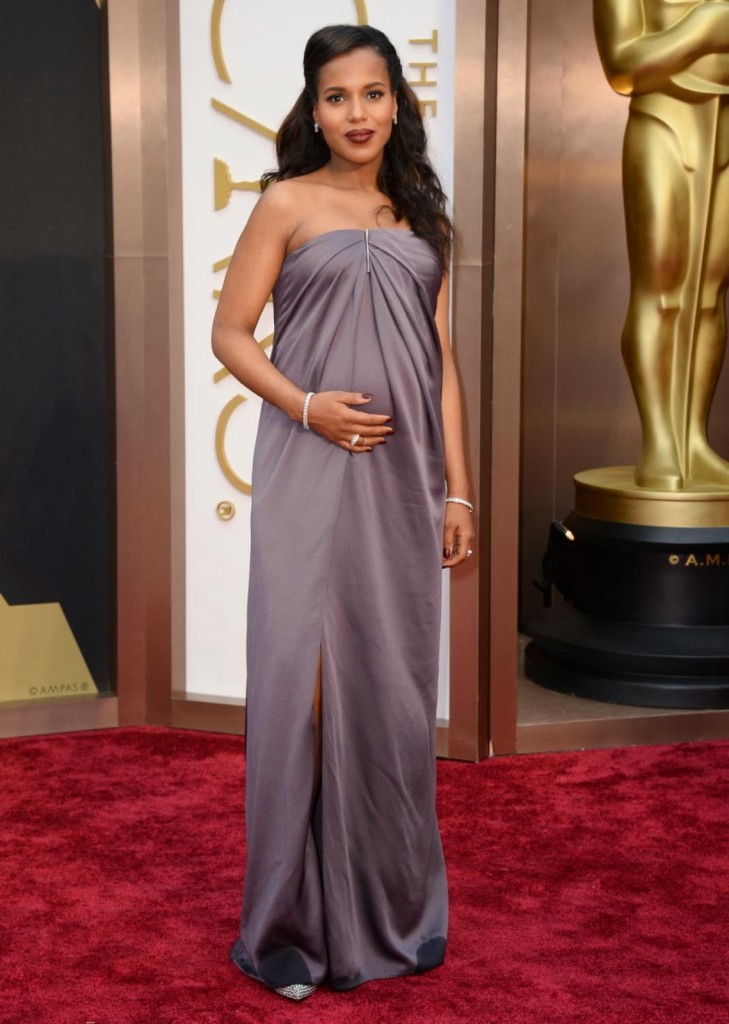 That's it for my favorite dresses for the Oscars Red Carpet 2014. I'll be posting my favorites of the boys very soon and I'm taking a look at
my favorite Oscars beauty moments
of the night too, so stay tuned. Who was your favorite for the evening? Sound off in the comments below or tweet me
@patranila
and let me know!
RELATED POSTS
Oscars 2014: Best in Beauty
Golden Globes 2014: Best Dresses
SAG Awards 2014 : Best Dresses