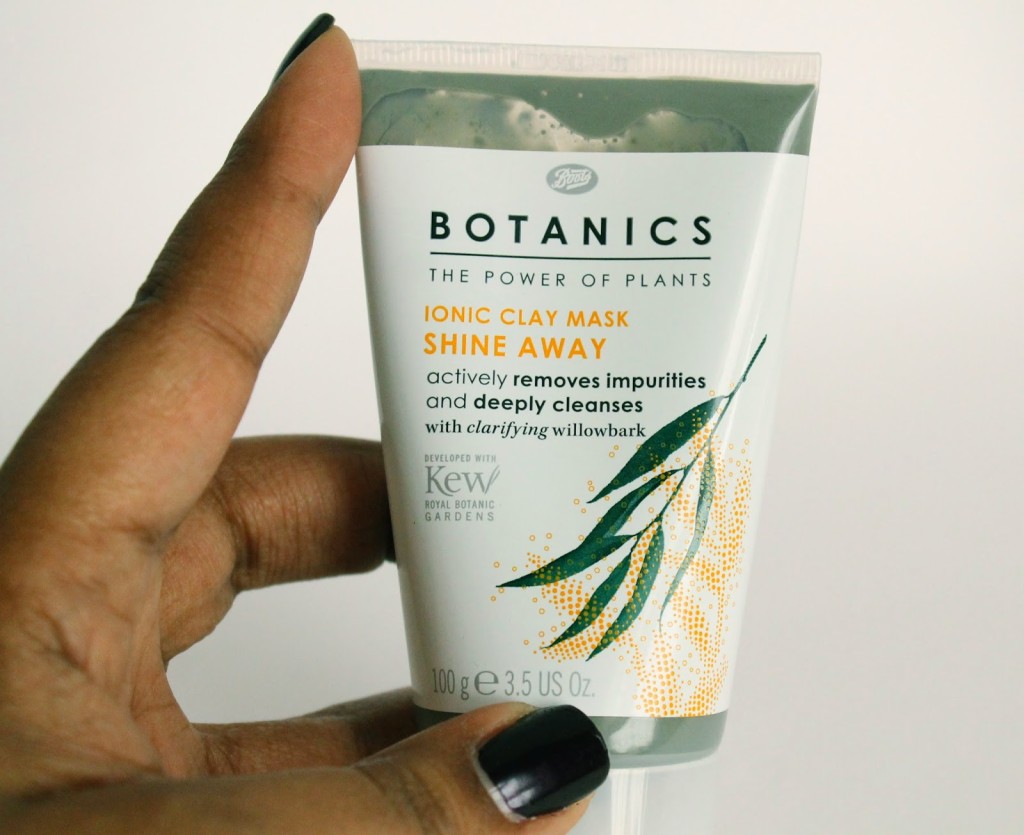 Hello Gorgeous! Today I'm reviewing the
Boots Botanics Ionic Clay Mask
. The dry winter weather has taken a toll on my skin and with the arrival of spring, I'm looking forward to milder temperatures and a little more moisture in the air. Come summer, I'm sure I'll be complaining about the humidity but for now I'm saying, bring it on! Let's dig in.
Boots Botanics Ionic Clay Mask Review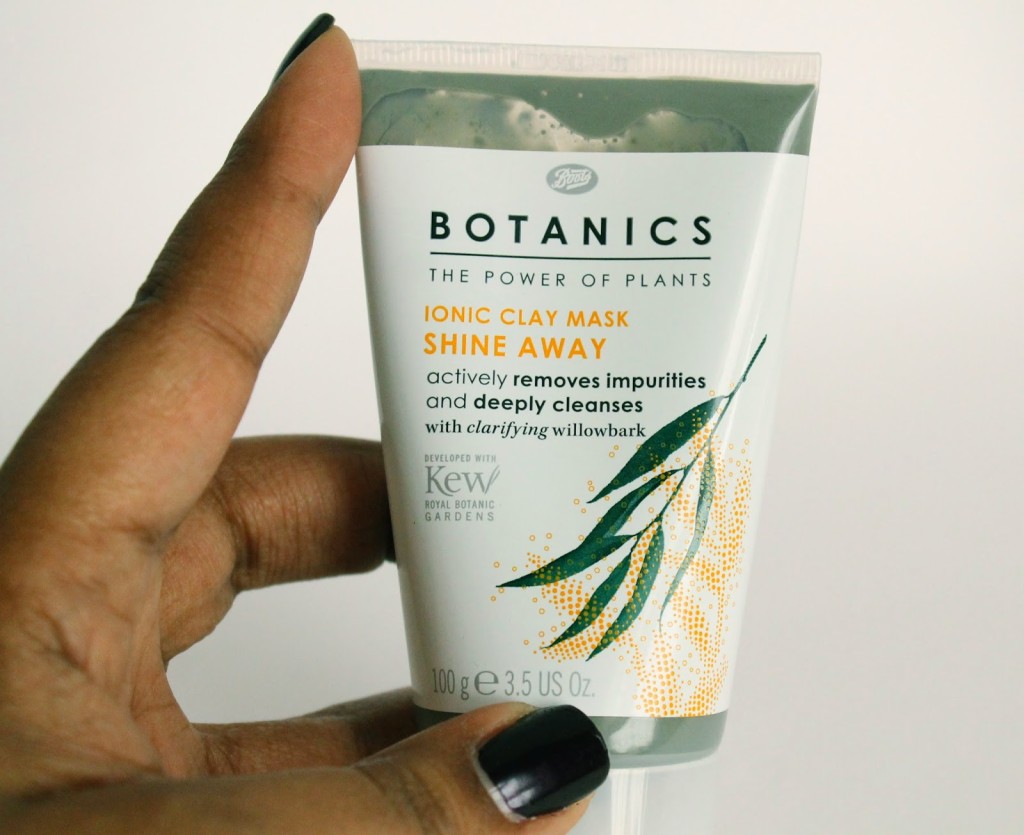 Botanics Shine Away Ionic Clay Mask deep cleans and removes impurities.


Details and Directions
A weekly, unscented, mineral-rich clay mask that exhibits an electrical charge which helps draw out impurities without over-drying skin. The hypoallergenic formula absorbs excess oil and cleanses deeply. Apply a generous layer to cleansed skin avoiding the eye area and leave for 10 minutes. Rinse with warm water. Retails for $9.39.
Application
The product consistency is stable but slightly runny so dispense with care. The texture is a little grainy but not overly so. Once on my face, the product stayed put and it was easily layered so you don't have to worry about getting enough on immediately. Working with a little at a time is best. I do suggest working quickly though because it dries with a swiftness. And when I say dry, it really dries to a hard, smooth mask. Don't plan on doing much talking or smiling while you wait for the 10 minutes to go by.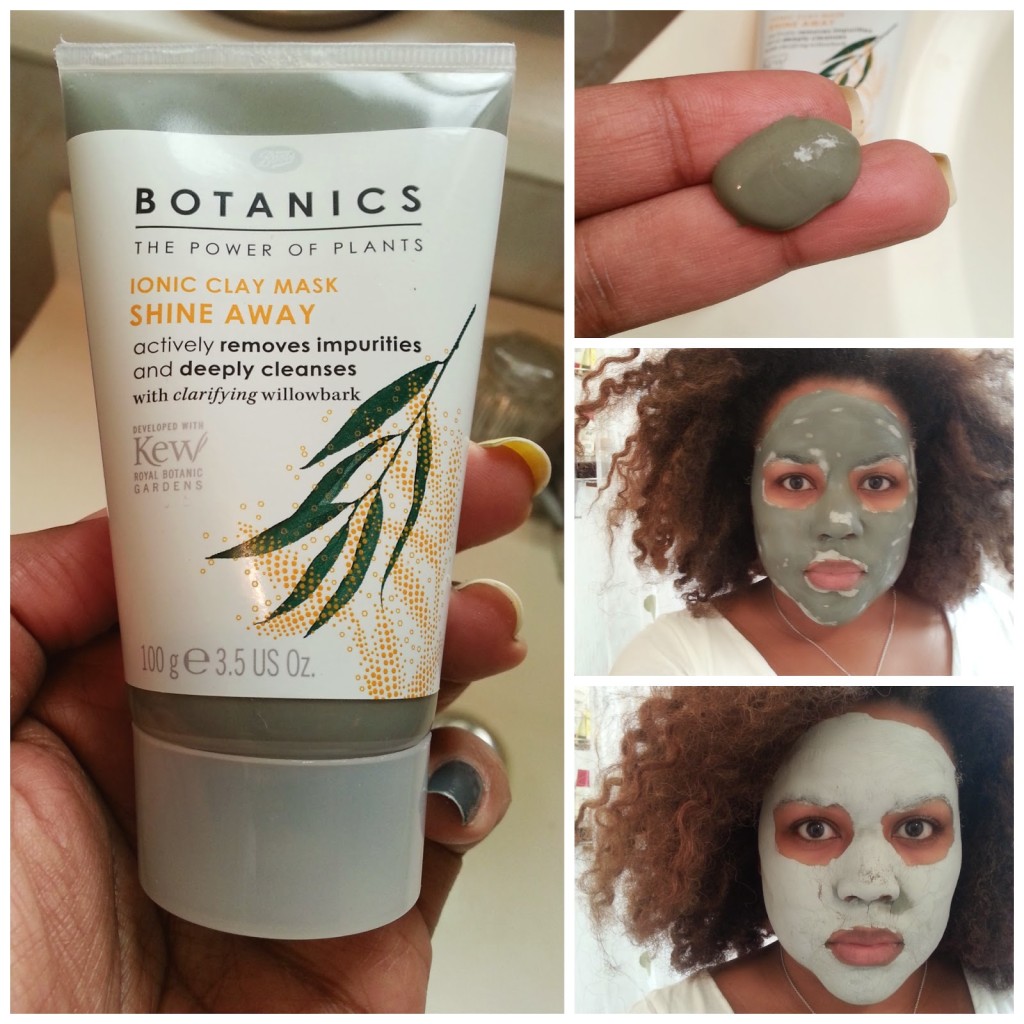 Ionic Clay Mask immediately after application and 10 minutes later.
Results
First, a little about my skin. I have combination skin with dry-ish cheeks, an oily nose and normal-ish forehead and chin. (I know, that's a lot.) The Botanics Ionic Clay Mask is recommended for use on normal skin and promises to not over-dry while removing impurities. Since the majority of my face is on the dry side, this mask would not be my go-to for deep cleansing. My face did appear brighter but my cheeks felt dry after use so I wouldn't choose this as an all-over mask. I would, however, use it on my oily area to draw out impurities. I noticed fewer blackheads on my nose and the remaining ones were ripe for removal. Next time, I'll probably use this on my nose before using a pore strip for thorough extraction.
Summary
PROS: Easy to apply, works quickly, rinses easily. Left my skin brighter and clearer. Good for spot treatments.
CONS: A little drying on my dry areas, works best on normal skin.