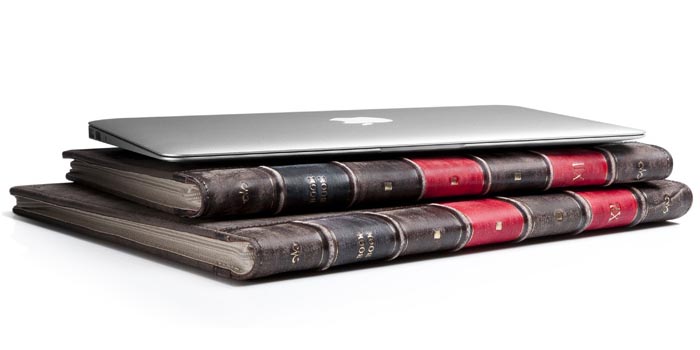 I was flipping through my Google Reader and came across this genius MacBook case called BookBook by
Twelve South
. It's the best thing I've seen all year. As many of you know, I am simply and
deeply in love with my MacBook Pro
and it physically pains me to leave her at home.
Thus, I'm always carting her everywhere! At a mere four and half pounds, she's an easy burden to bear and I want her to have a full and well-rounded life.
Until recently, I didn't think anything of taking her to Starbies for my afternoon Mocha and a magazine, or to rehearsal or to the local Dunkin' Donuts for a 30-grams-o-fat bowtie, but friends and family alike have begun making cautionary comments. Things like, 'are you sure you should take it with you' and 'be careful with it.'
???!!!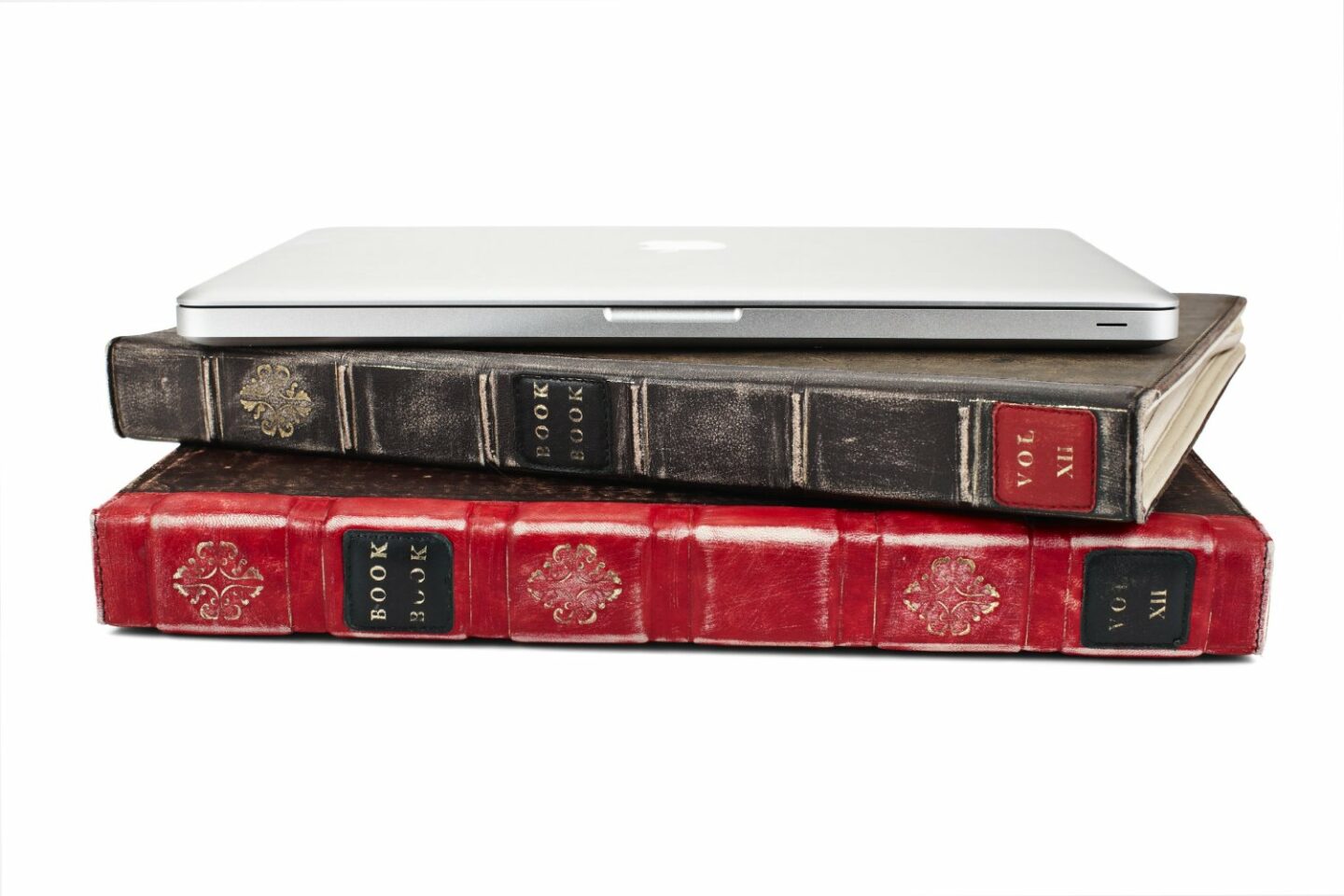 First off, she's not an
IT
, she's a
SHE
and isn't stealing someone's laptop akin to stealing someone's child? I mean, I never think of it as a crime of opportunity, like 'oh there's a computer on the table, let me pick that up and slip it into my bag.' Just as I imagine most people don't go around thinking 'oh there's a cute kid in that stroller, let me roll her out of here and into my waiting car.' Children and laptops are personal and valuable, something you make from scratch that changes your life forever.
But now they've got me worried and I'm not a worrier damn it! And those vibrant, ubiquitous, neoprene soft cases are no help because everyone knows there's a Mac in there.
The Most Charming Laptop Case Ever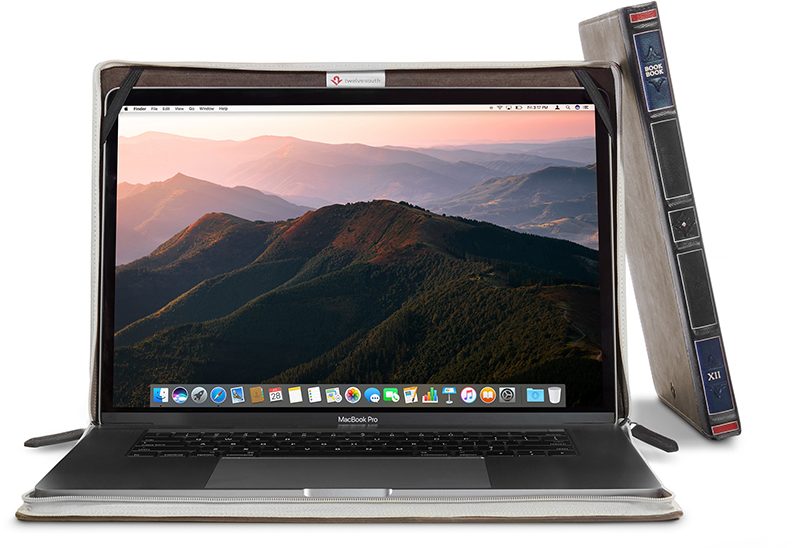 Sweet camouflage, great style and a touch of old-world charm. Carrying your MacBook in this case can make you look like you read more than People Magazine.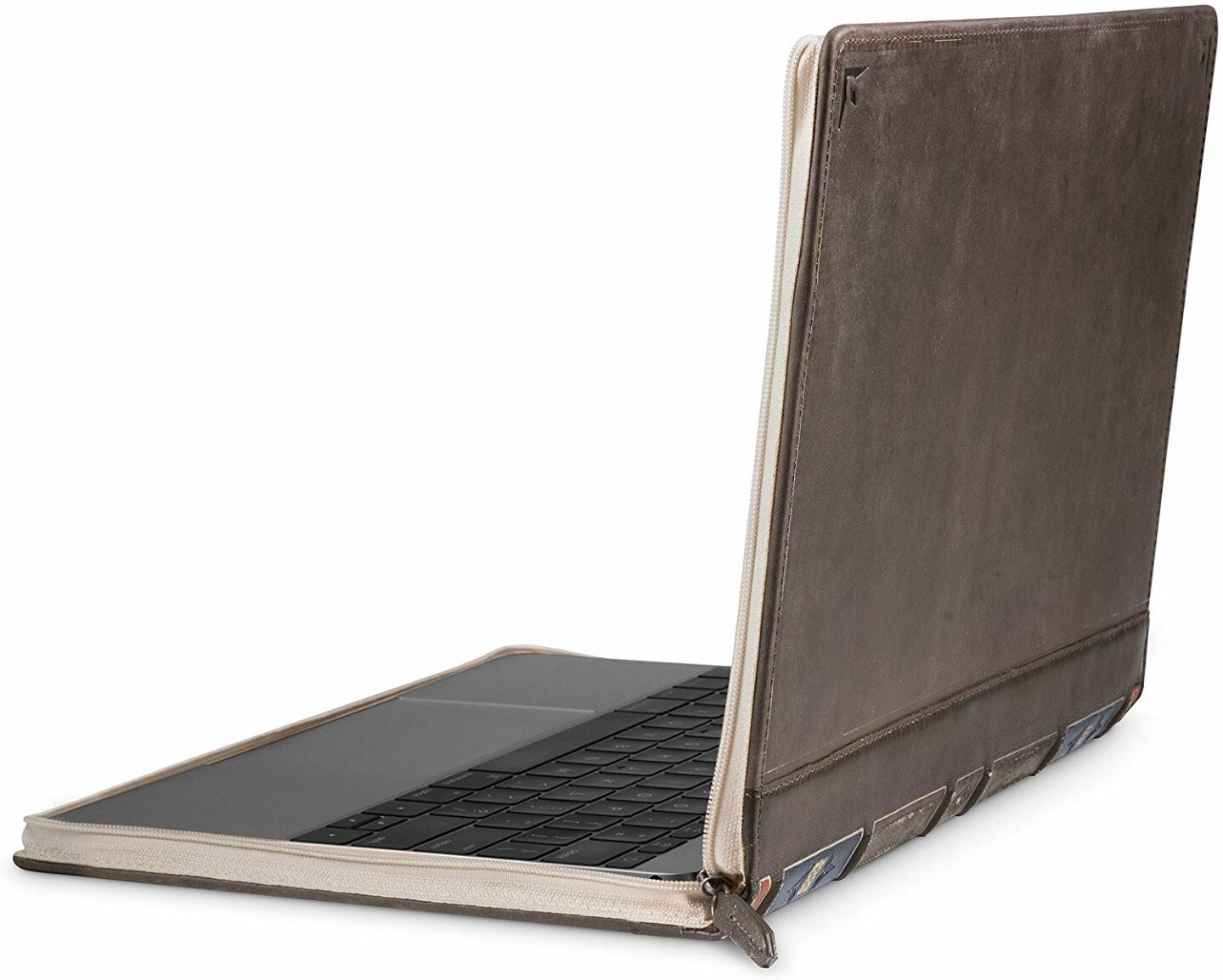 Functional too because you don't have to take your baby out of the case to do a little Mac-ing.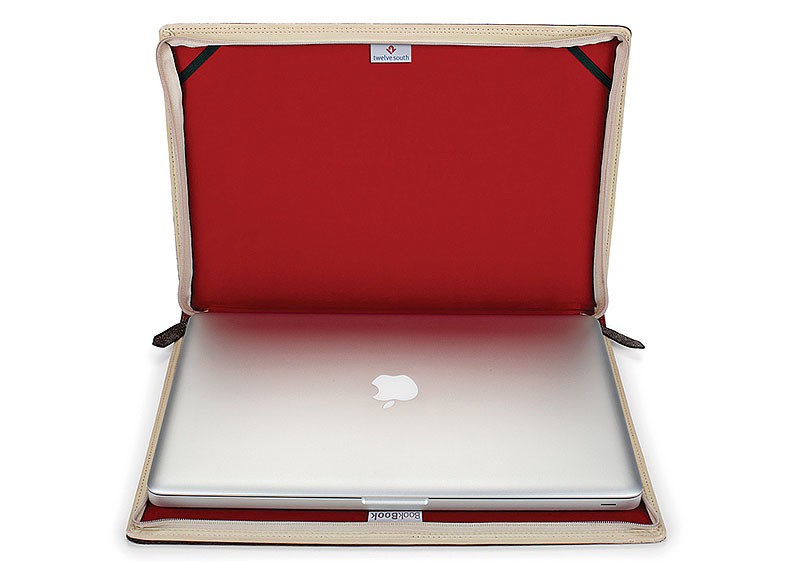 I haven't seen a better case than this but if you have, please drop a comment and let me know. As for now, I'm sold!
UPDATE! Since I originally published this post, TwelveSouth has introduced a slew of protection/camouflage cases for all your Apple devices. They're still dedicated to the BookBook that started it all but now there are cases for iPads, iPhones, AirPods, and accessories for your iMac. I think I may love them even more now! All products are now available on Amazon.
---
READ THIS NEXT
See It Stream It With Chromecast – All Your Entertainment At Your Fingertips