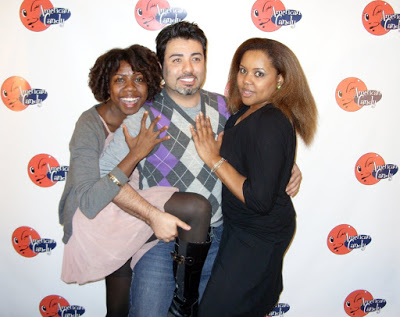 Hey Beautiful!
I've been away from my deeply missed blog for a few months because I've been happily kidnapped by the juggernaut that is AMERICAN CANDY! In case you haven't heard,
AMERICAN CANDY
is the fastest rising sketch comedy show in New York. And just like jet planes leaving the earth's gravity field, it takes a lot of energy to get this brilliant machine off the ground. In addition to acting and singing in the show, I recently signed on as a producer and it has been an amazing experience so far. I'm so excited about where we're going.
Our first performance since the "producer" development was
AMERICAN CANDY: Welcome to the 80s!
held at the Irondale Center in Ft. Greene. In a word, the show was
incredible
!! Here's some coverage by Nando Rodriguez of nandoism.com. Let me know what you think and if you want up-to-the-minute news on AMERICAN CANDY, follow us on Twitter (@AMERICANCANDYtv) and become our Fan on
Facebook
.
Nando Interviews The Actors From American Candy
---
UP NEXT
Steal Like An Artist – Living Creatively In An Uninspired World