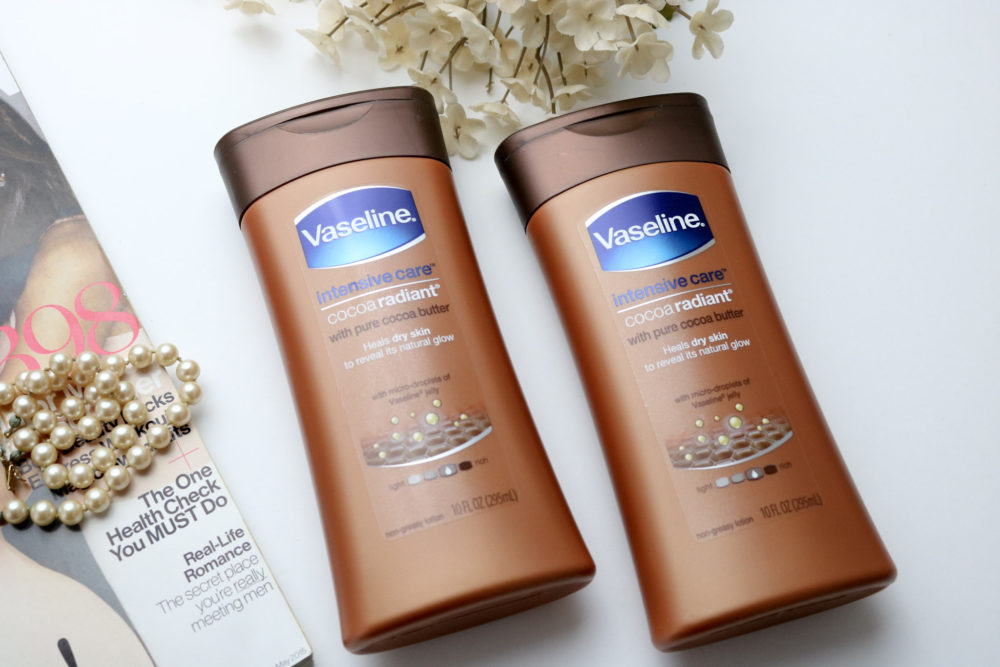 The world is a tough place these days and getting tougher all the time. Now, more than ever, it's really important to take a break and take special care of the most important person in your life. You. I used to think of self-care as taking a whole day or a whole week to shut the world out and pamper myself. Now I know better and I know that self-care is all about the little things we do on a daily basis.
Today I'm sharing a few ways that I incorporate self-care into my daily routine.
Quiet/Meditation Time
The first thing I do for daily self-care is unplug. Especially from social media with its constant call for engagement. When I focus too much energy outside myself, I get drained and fried which is no good for me or those around me.
[click_to_tweet tweet="Times are tough for many, so take good care of yourself. Daily self-care made simple with @VaselineBrand #CocoaRadiant lotion." quote="Times are tough for many so take good care of yourself every day. Daily self-care made simple with @VaselineBrand #CocoaRadiant lotion."]
Taking time for meditation or quiet reflection is high on my list of daily self-care. Whether I write in my journal or do a focused meditation session, I always feel 100% better about myself and my life. I even found a cool meditation app that makes it easy to take a few minutes to get centered, focus on my breath and gather my inner resources. The app sends a reminder each day at time I choose so even if I forget, I have a little meditation helper on my phone. The sessions start with a super quick 10-minute meditation and as the days go on, your session times increase. It's like building a meditation muscle. Good stuff!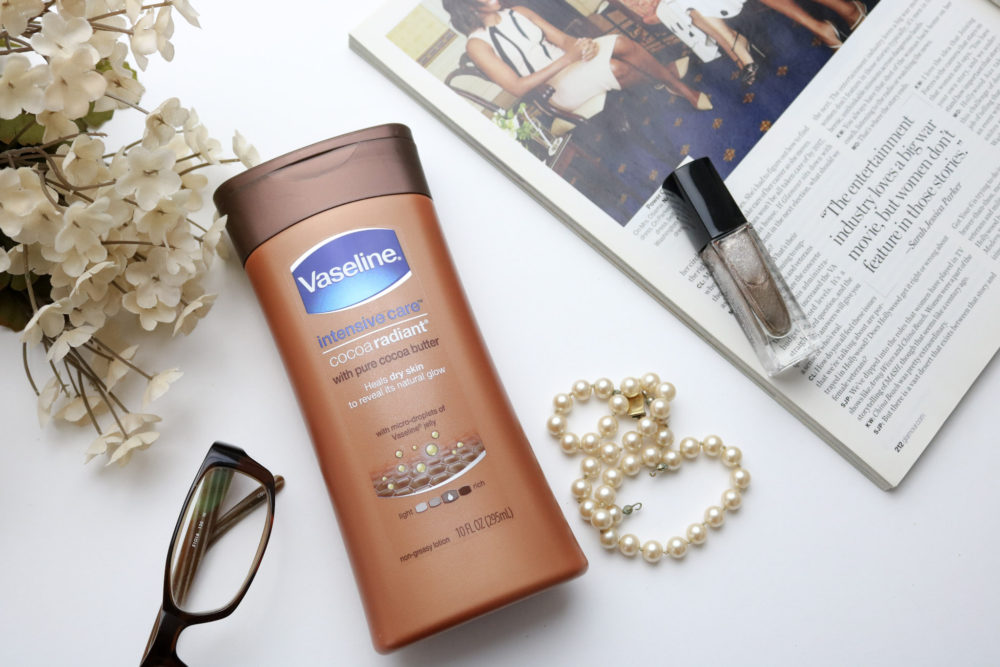 At-Home Spa Treatments
Pampering is also a key component of my self-care ritual. Treating my bathroom like a spa makes me feel fancy. Bubble baths, fragranced showers, scented candles and fresh flowers all contribute to a greater sense of well-being and it's really easy to do. Of course, when I step out of the bath, I load up on moisturizers for face and body. Vaseline® Intensive Care™ Cocoa Radiant™ Lotion contains pure cocoa butter to leave skin deeply moisturized plus Vaseline® Jelly that absorbs deeply to heal dry skin, revealing its natural glow. Keeping a glow in winter is no easy feat but Vaseline Cocoa Radiant makes it quite a bit easier.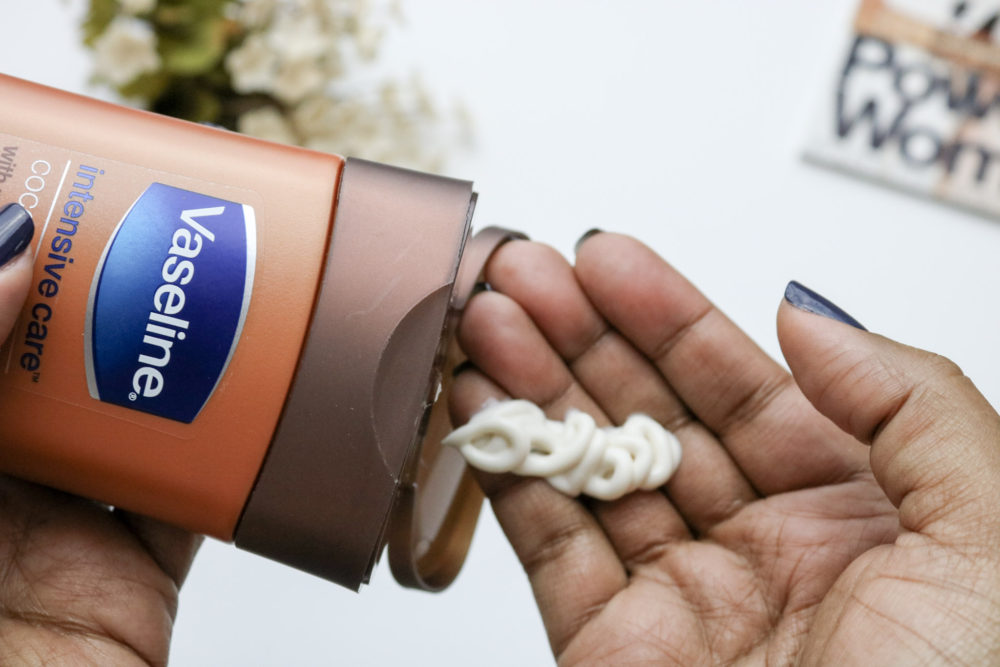 Exercise
I know what you're thinking. 'Who has time for exercise during an already overstuffed day?' But really the question is, can you afford not to devote some time to exercise every day? I'm advocating for something simple and easy. For example, finding time to take a walk around the block or spending 15 minutes stretching? It all counts!
When I take a few minutes to stretch, my energy increases and I immediately feel better. Lately, I'm focused on lower body stretching, particularly my hips. I sit so much during the day that hip stretches are practically mandatory. Still working on getting my perfect pigeon pose but hope springs eternal!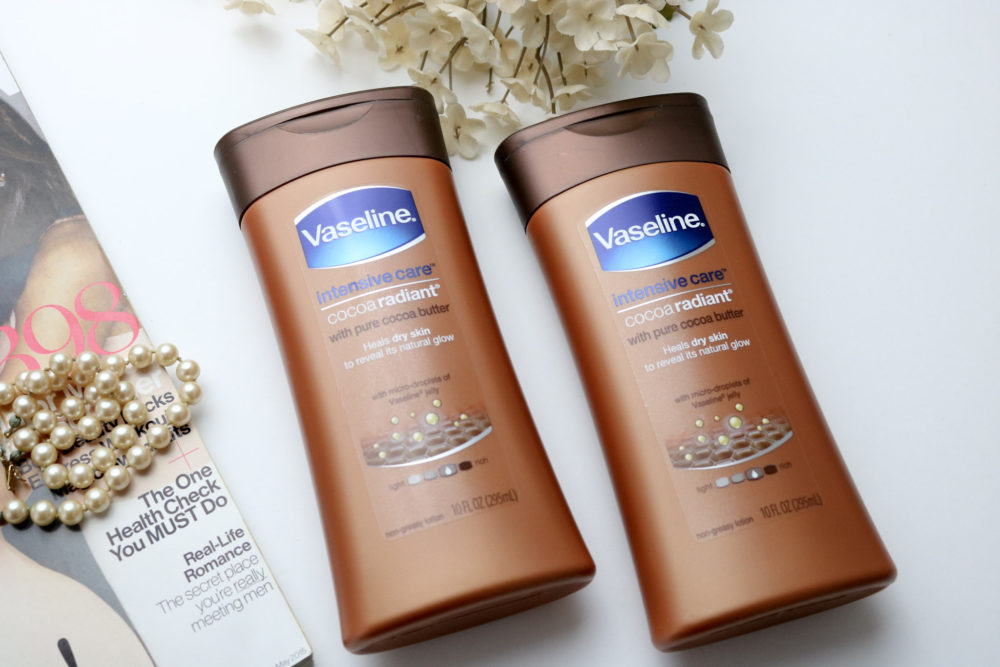 All these self-care actions help lend a sense of confidence in my ability to take on whatever my day brings. And goodness knows, my days bring a lot!
What are some ways you commit to self-care and how is your life better because of it?
---
This post is a sponsored conversation on behalf of Vaseline. Thank you for continuing to support all TPP collaborations.
---
More Self-Care Tips
---