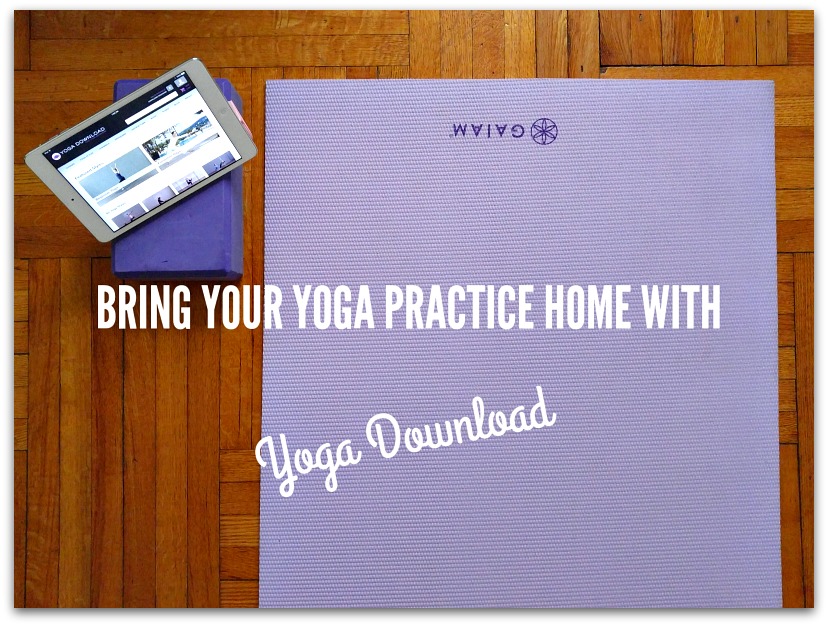 Fitness. We all want it, many of us strive for it but mostly, we don't have enough time for it. My life is packed with work, family, running a home and trying to find time for a social life which leaves precious little time for working out. One of my favorite ways to exercise when I do have time is practicing yoga. Yoga lets me slow down, tune into my own rhythms, engage my body and not worry about how many steps I've taken or what my heart rate is. I love it. When I lived in Harlem I had a schedule of favorite classes and teachers at my local sports club but since moving back to Brooklyn, I no longer live near a gym or yoga studio. If I want to go to a class, I have to travel. Far.
Fortunately for me, I've been given the chance to try Yoga Download, an online streaming and download site, that allows me to practice yoga at home whenever I want. With over 1000 classes in various styles, with varying lengths and no need to travel, Yoga Download is a game changer for me.
Yoga At Home
Practicing yoga at home with Yoga Download affords me the freedom to hit the mat at any time of day or night and it's awesome! I don't have to spend time checking schedules, traveling, lugging my mat around, or suffering through classes/teachers I don't love. If a teacher's style doesn't work for me, I can simply find another one with a few clicks and keep it moving. I haven't done this yet, but as soon as this New York heat wave breaks, I'm looking forward to taking my practice outdoors. Sun salutations in the sun!
I'm also excited to try some classes focused on chakras, yoga for runners and even a few of the 'office yoga' offerings. I spend a lot of time sitting and the tightness in my hips is no joke.
[click_to_tweet tweet="Practice yoga anywhere, at anytime with a subscription to @YogaDownload. #health #wellness" quote="Practice yoga anywhere, at anytime with a subscription to @YogaDownload."]
Yoga Download Features
As I've said, the best thing about Yoga Download is the convenience of practicing yoga whenever you have time and wherever you are.
The streaming service is available on:
your browser (computer, phone or tablet),
game console (PS3, XBox, Wii U)
or via app
You can search for classes by:
yoga style
length of class
intensity
focus (body parts, flexibility, therapy)
or teacher
The subscriptions are flexible and inexpensive. Yoga Download offers 1-month, 3-month, 6-month and yearly subscriptions and each comes with a number of free downloads so you can keep your favorite classes forever. The 3-month subscription is only $24 and considering the average class at a studio is $15, Yoga Download is a major bargain.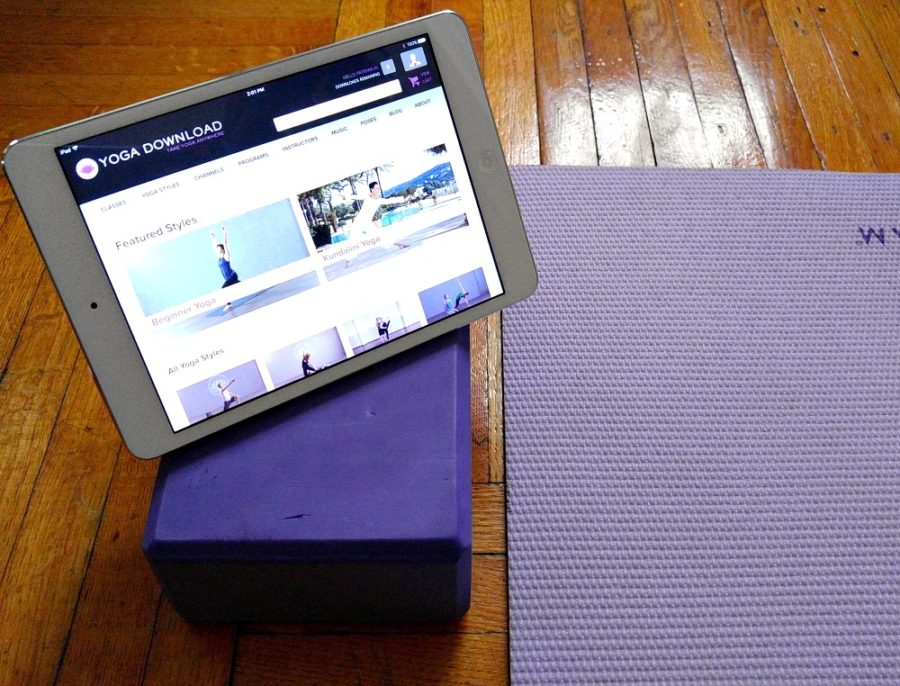 Is Yoga Download for You
Yoga Download is great no matter your fitness level or experience with yoga. A beginner will find plenty of classes and programs to ease into a practice and if you're feeling self-conscious, there's nothing better than practicing in the privacy of your own home. An experienced yogi will also find plenty of options for deepening or expanding her yoga practice and the convenience is unbeatable. With a yearly membership that costs only $90, it's really a no-brainer. Don't you agree?
This post is sponsored by Yoga Download and Blogger Babes and contains affiliate links. I received a complimentary subscription to the Yoga Download service in exchange for a review. All opinions are my own. Thank you for continuing to support all TPP collaborations!
---
RECOMMENDED FOR YOU