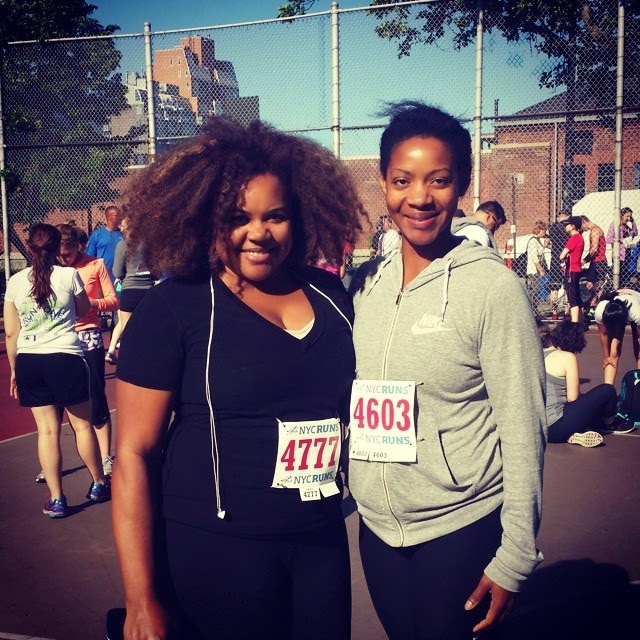 I made it through the other side! The McCarren Park 5K that is. After weeks of
hard
sporadic training
, I ran the McCarren 5K with my bestie, Trip C, and it was both terrific and terrible! Terrific because it was over
much
faster than I thought it would be and terrible because it was a little disheartening to watch the pack pull so far ahead of me from the start. I knew I'd be slow but maybe not
that
slow. Still, my goal was to either win
(bwahaha!)
or finish dead last in my age category. My mission in every endeavor is to go out in a blaze of glory at either end of the spectrum, doesn't matter which. However, I neither won nor finished last. That was disappointing but all in all, it was a good day.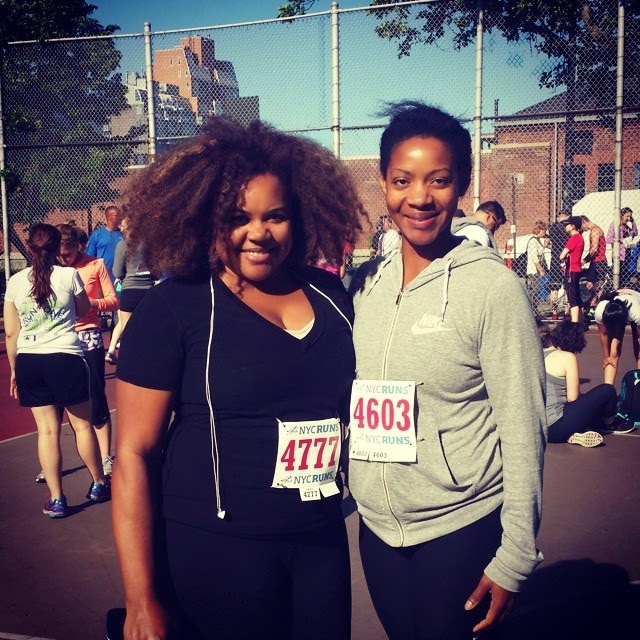 Me and Trip C pre-race.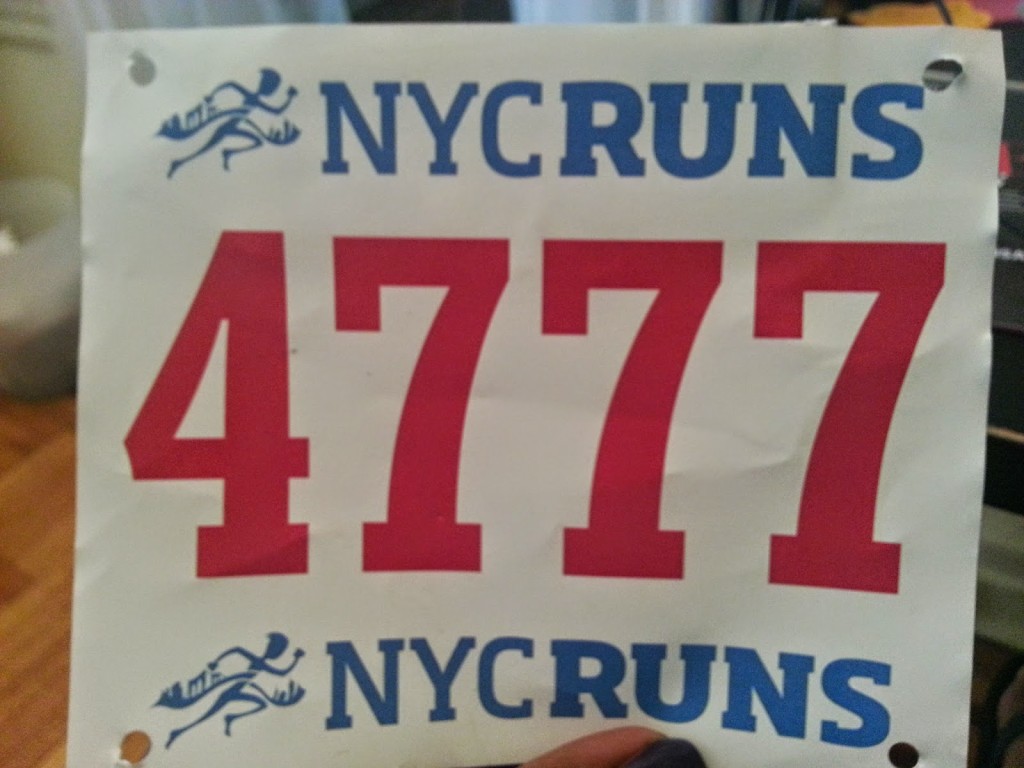 Lucky #7!
So good in fact, that before our runner's high wore off, we signed up to run another 5K next month. That's right, we'll be running the Happiest 5K on the Planet aka
The Color Run
over the July 4th weekend. If you're not familiar with the Color Run, it's a race where people along the race route douse you with colored cornstarch so that at the end, you're covered in a rainbow of color. It's like exercise art that also benefits charity. This year's race will benefit the Children's Cancer & Blood Foundation.
I've promised myself to be in better condition for this one. Really!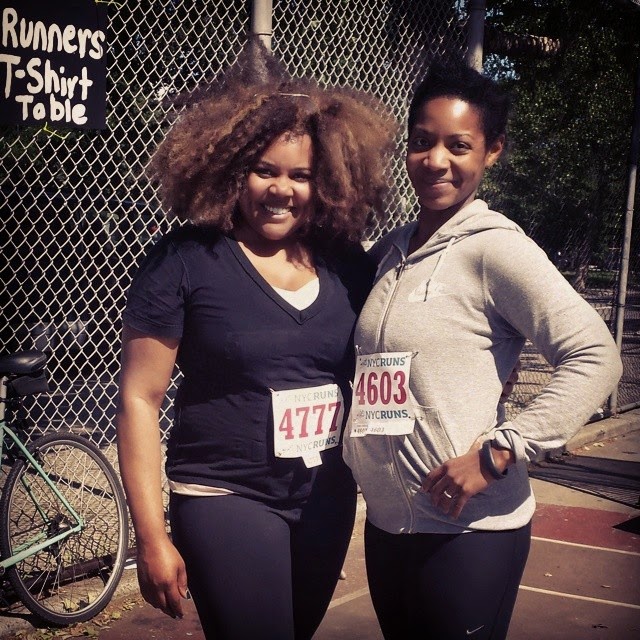 Me and Trip C after the race. My hair went through some changes as well!
Now, back to the McCarren race. Notice the "Runners T-Shirt Table" sign on the left? Well, when we got to that corner the people who had the t-shirts and swag bags had already packed up and gone. And the race wasn't even over yet! What gives NYCRuns? We will be inquiring about our swag and t-shirts, trust and believe!
Anyway, we're on the the next one so watch out!
Thanks for reading and if you'd like to follow along with my continuing training updates on
Twitter
and
Instagram
, search the hashtag #5KPJ. See you from the road!
RELATED POSTS: