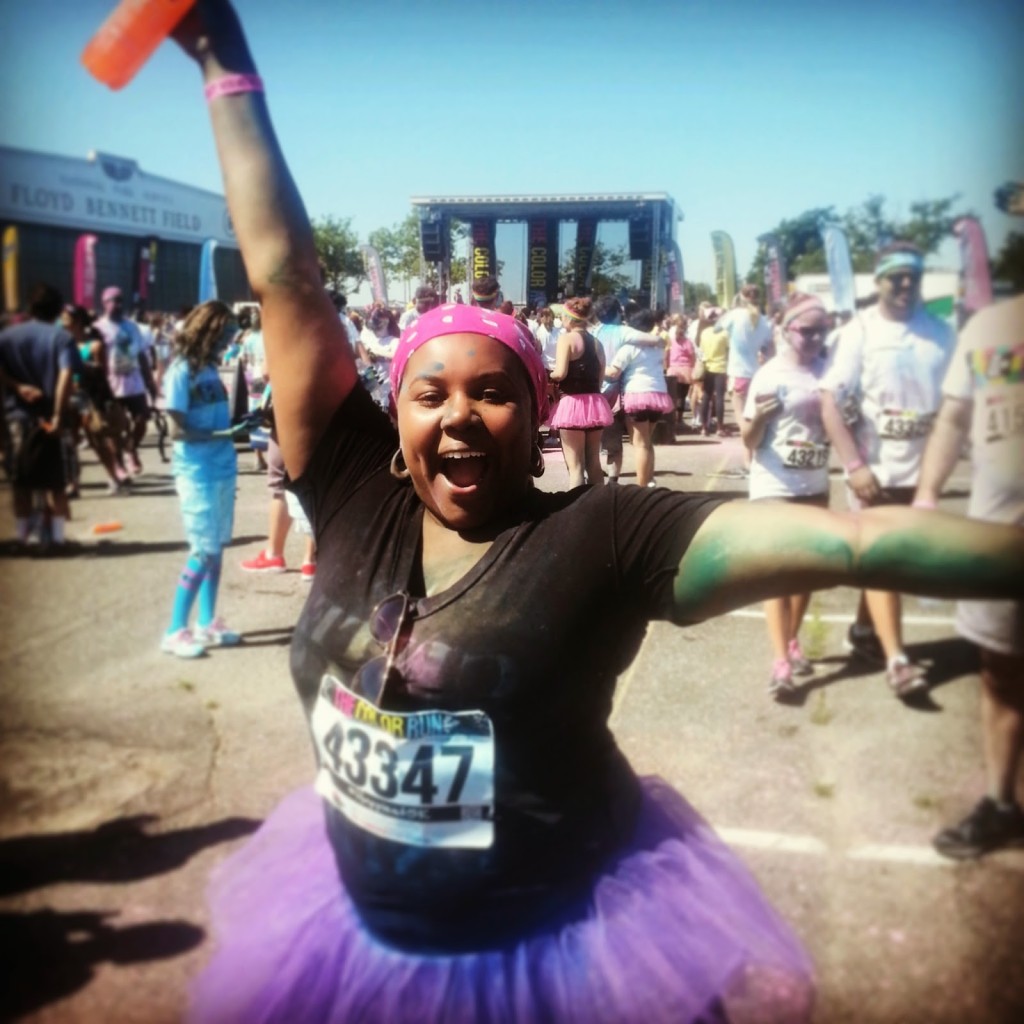 I have another one under my belt! Or should I say under my tutu? Yep, I completed The Happiest 5K on the Planet, also known as,
The Color Run
and I had a blast! As you may know, I recently
got back into running
and
I ran the McCarren Park 5K
in May which was both fun and terrible. But The Color Run was amazing! It really is the Happiest 5K on the Planet.
Not familiar with The Color Run? Well, it's a 5K (3.1 miles) with various color stations throughout the course where volunteers douse you with colored corn starch. They also provide runners with colorful t-shirts, headbands and wrist bands, and temporary tattoos. By the end of the run, you're covered in a rainbow (of corn starch) to match your rainbow gear. I ran with my friend Trip C (who also ran McCarren with me) and two of her friends who'd never run a 5K before. There were thousands of people running/walking/having a great time with music, dancing and a very colorful closing ceremony.
The best part? Running in a tutu! Check us out all clean and spiffy before the race.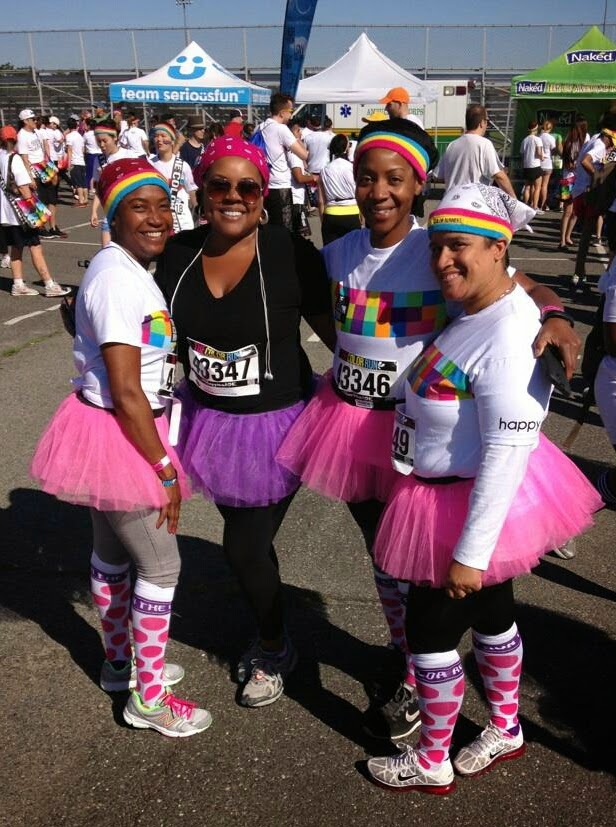 Before The Color Run.
And after.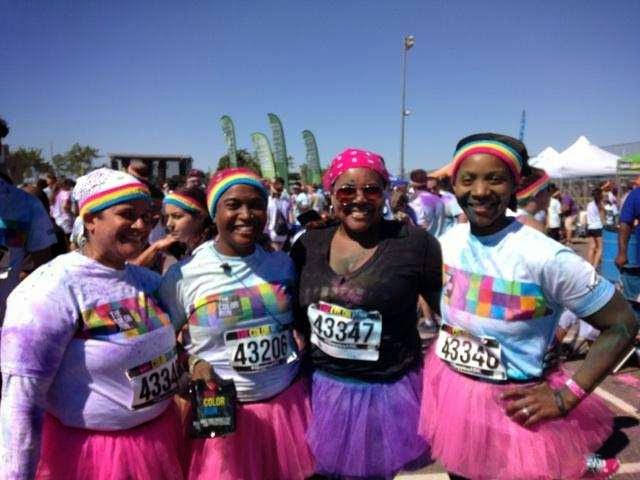 After The Color Run.
I don't have my official time yet but it doesn't matter much as this is not a run where folks are concerned with finishing times. It's all about having fun while getting some exercise (and a tan) and it's safe to say everyone had a blast! I'm still finding patches of skin where the color has refused to come off! This is also the reason we each have our heads tightly covered. Can you imagine trying to get the rainbow out of your hair? Yeah, not so much!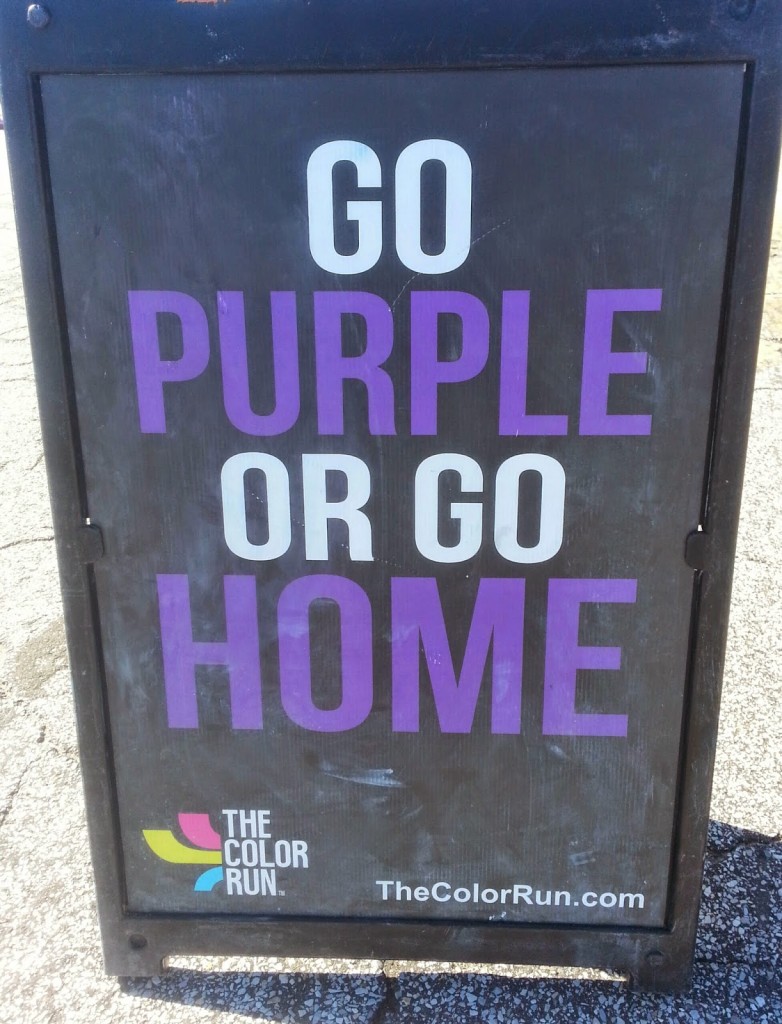 My favorite color station!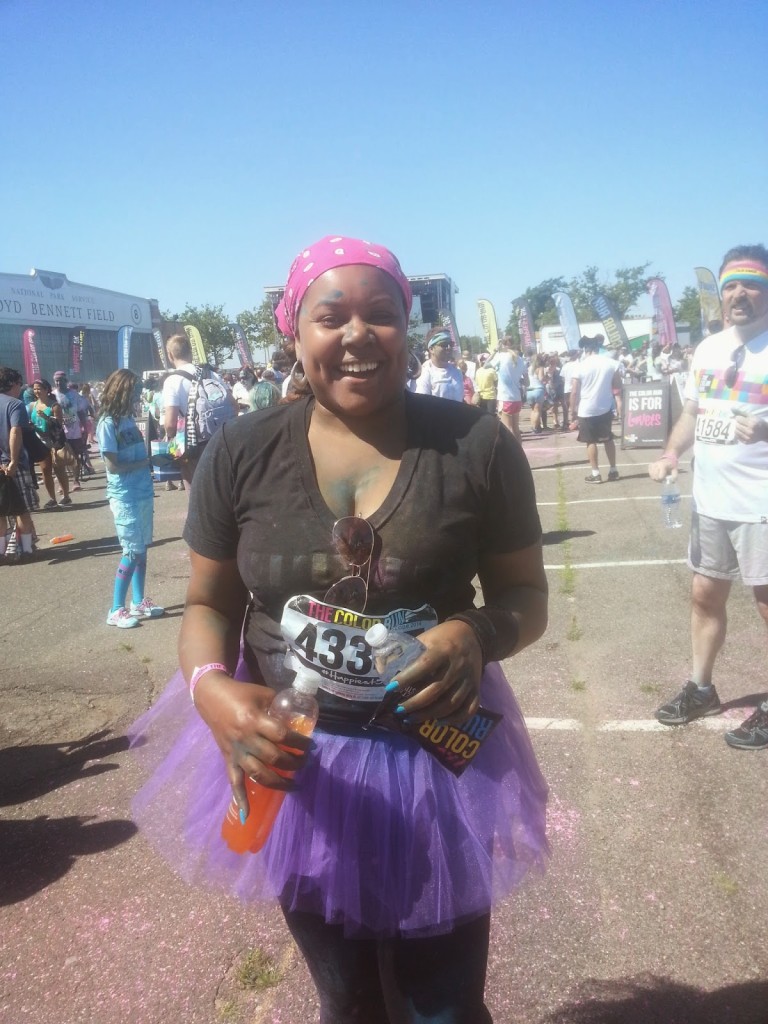 Double-fisted hydrating after the run. There were fudgesicles too!
I wish all the races I run could be this much fun but somehow I doubt they will be. However, I
am
committed to running with my purple tutu from now on! I'm still waiting on official photos from the event and I'll update this post when I get them so stay tuned. Til next time, thanks for reading and for more pics of race day fun, check out my
instagram
and
twitter
.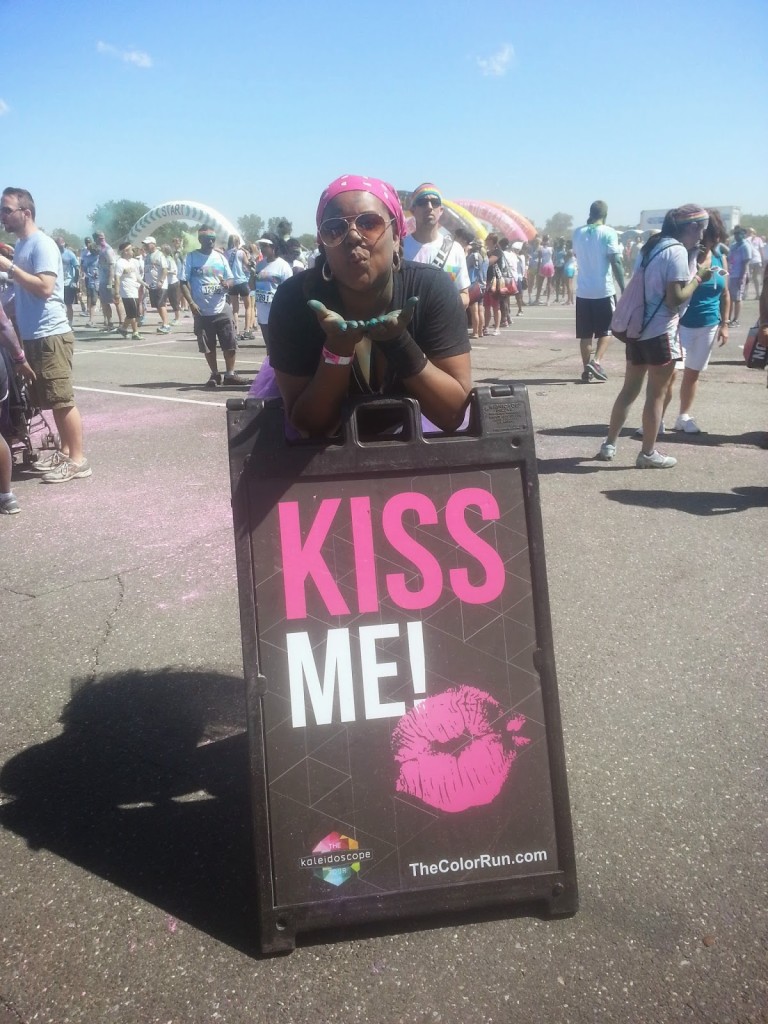 Kiss Me! I completed The Color Run!
RELATED POSTS