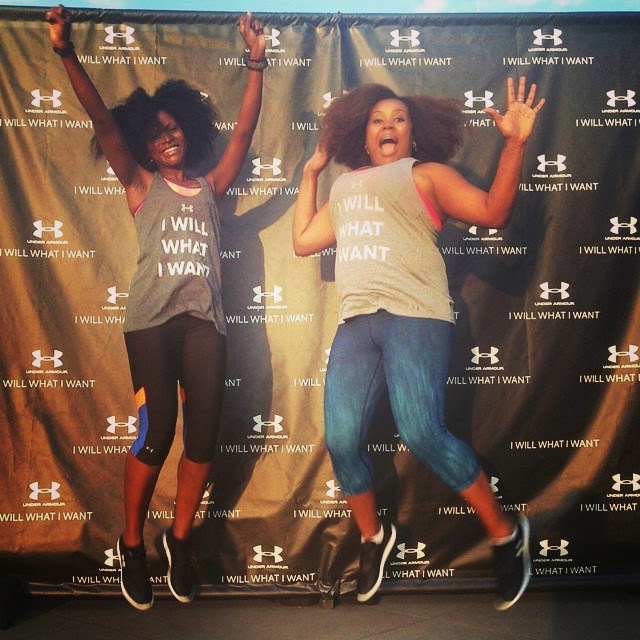 Under Armour has long been one of my favorite fitness brands. I have a drawer full of it, most of it snagged from former boyfriends (but that can be our little secret). So when I was invited to participate in a high-intensity rooftop workout led by Natalie Uhling 
(NUfit)
 as part of the Under Armour 
IWillWhatIWant
 campaign, I was thrilled!!
I Will What I Want is 'a reminder that you don't need permission, advice or affirmation when you have WILL. It's a celebration of who you are. As an athlete. As a woman. As everything in between and beyond.' Perhaps you're familiar with the campaign that features female athletes including downhill skier Lindsey Vonn, pro tennis player Sloane Stephens and ballerina Misty Copeland. Have you seen Misty's commercial? Amazing!

[Tweet "I don't need permission, advice or affirmation. #IWillWhatIWant"]
The latest addition to the I Will What I Want universe is Gisele Bundchen and her inclusion alongside the ranks of these elite athletes does not come without controversy. Check out her commercial to see what I mean.

No matter who they choose as inspiration (though I do adore Misty), I love the concept of I Will What I Want! The simple message being, your will trumps all! It was Abraham Lincoln who said, 'you can have anything you want if you want it badly enough.' Same thing! And as for the rooftop workout, you had to really want it because Miss Natalie put us through our paces! Under Armour outfitted us all from head to toe and the NUfit creator certainly made us work for it!
Working Out With Under Armour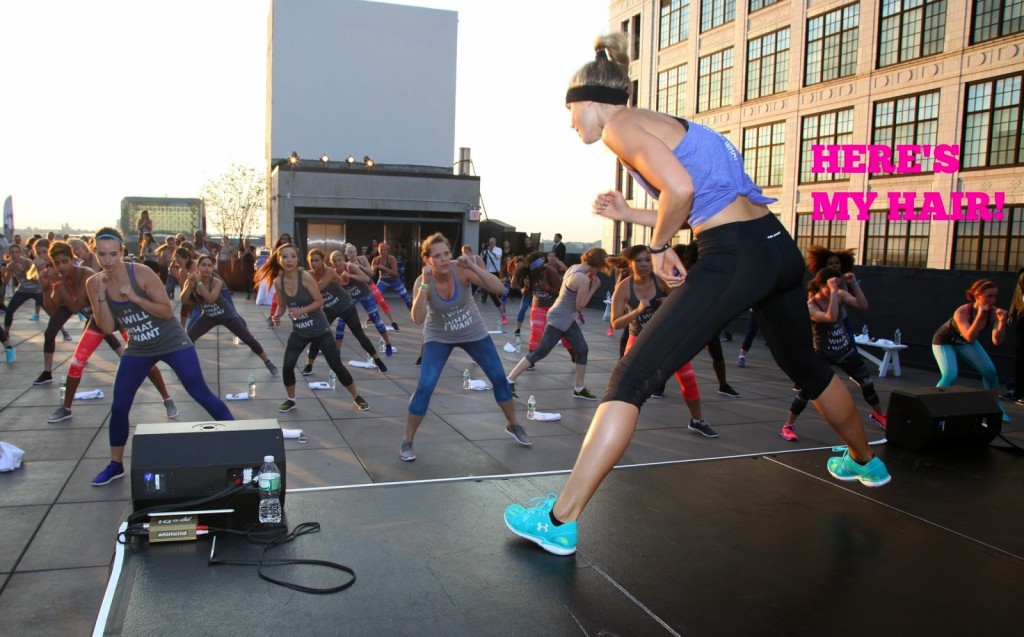 Some of us (who shall remain nameless) retreated to the snack table a little before the end of the workout but who could blame
us
them? Some of
us
them weren't entirely prepared for the highness of the high-intensity workout and…there was sushi and veggies and Prosecco waiting.
After the sweating, we watched the launch of the Gisele spot, mingled and made new friends.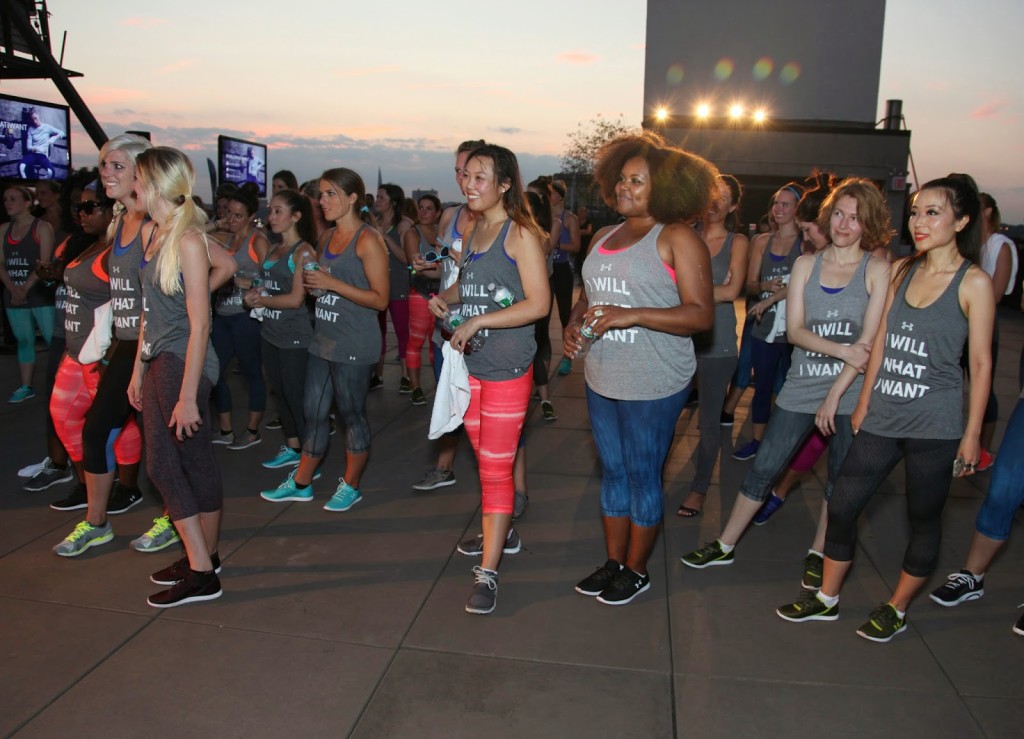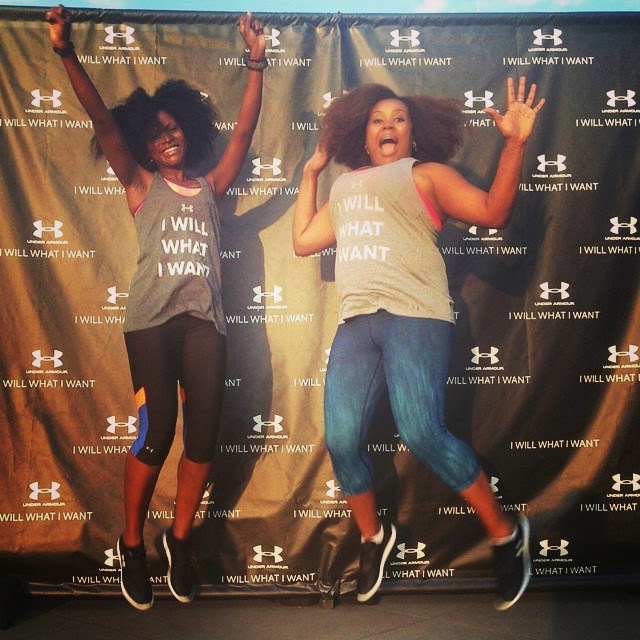 Me and Abiola willing ourselves off the ground!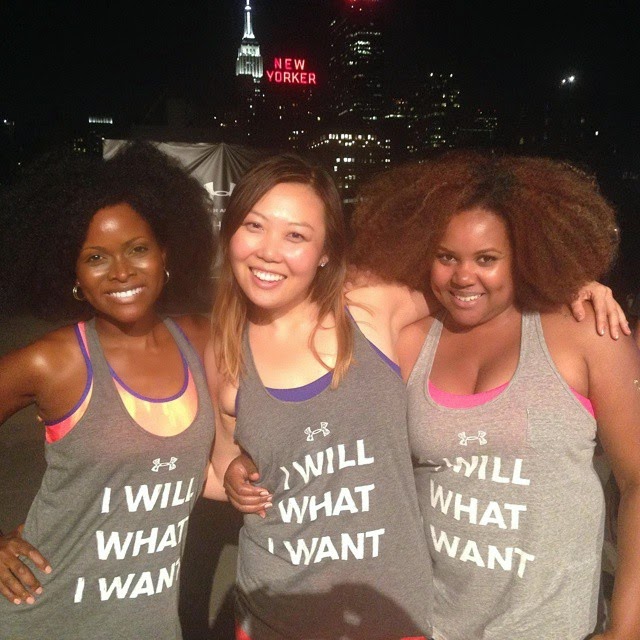 Abiola, +Grace Kelle of Lean Girls Club & Patranila.
Made impromptu videos!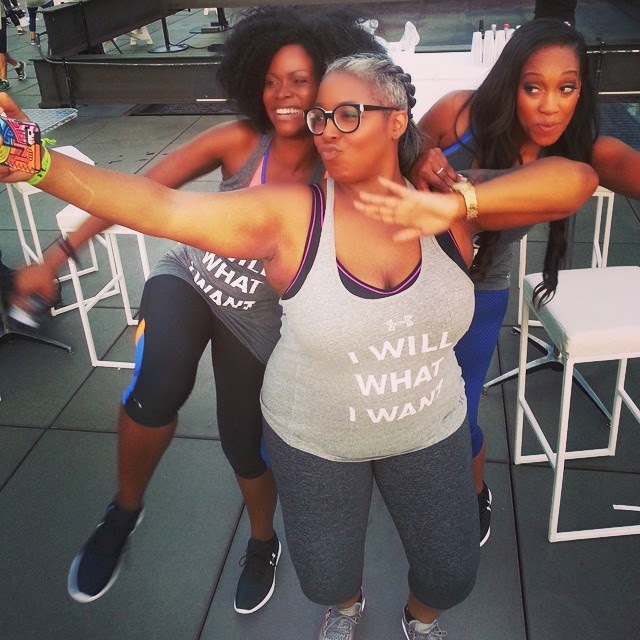 Abiola, Ty and Christen.
And then tweeted about it all!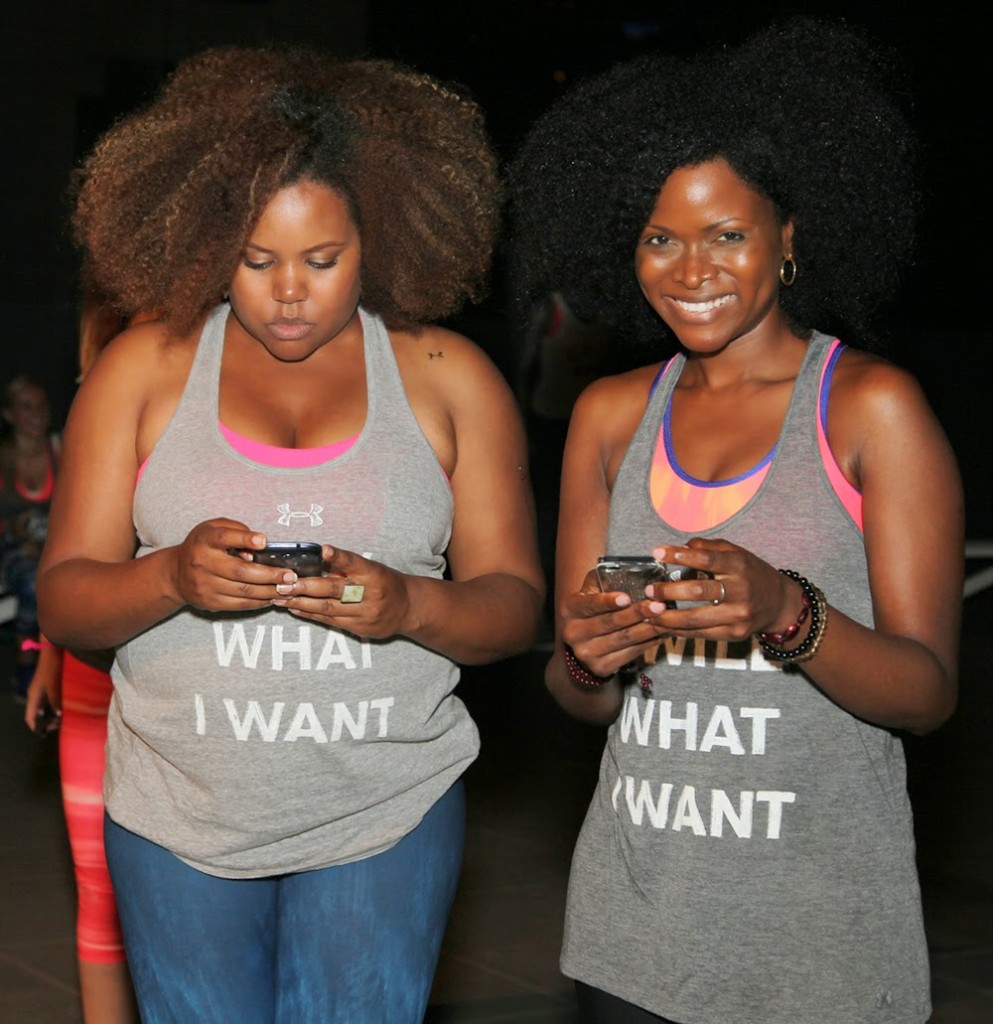 We're bloggers, what else would we do! We had a fantastic time! Want to get in on all the Under Armour goodness? Check out their
YouTube Channel
to meet all the Women of Will and visit
Under Armour Women
for the best in fitness gear and accessories.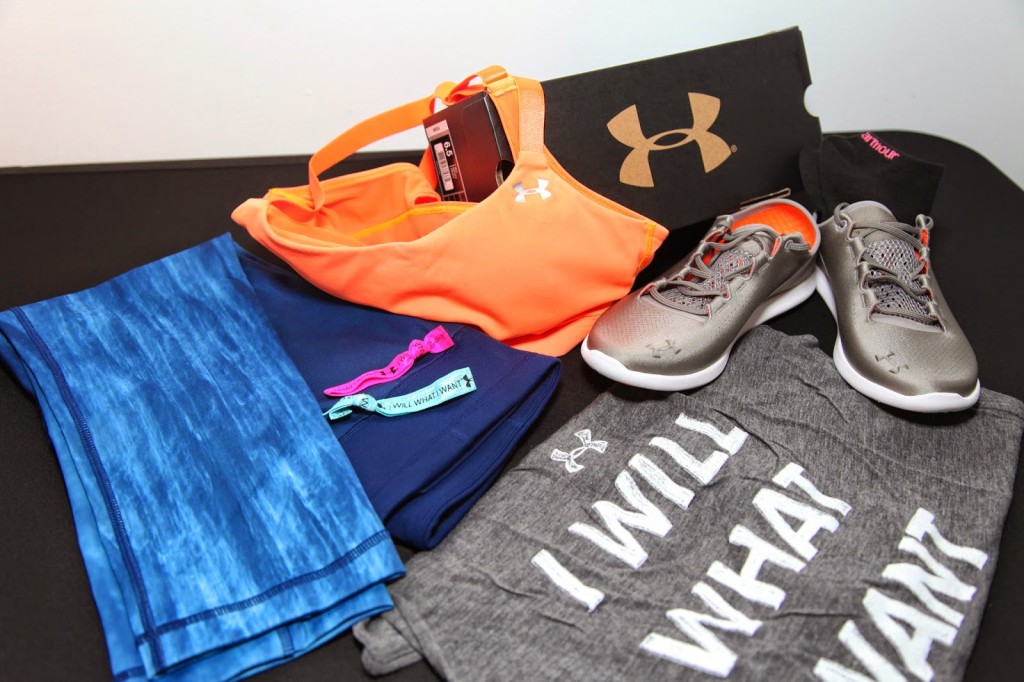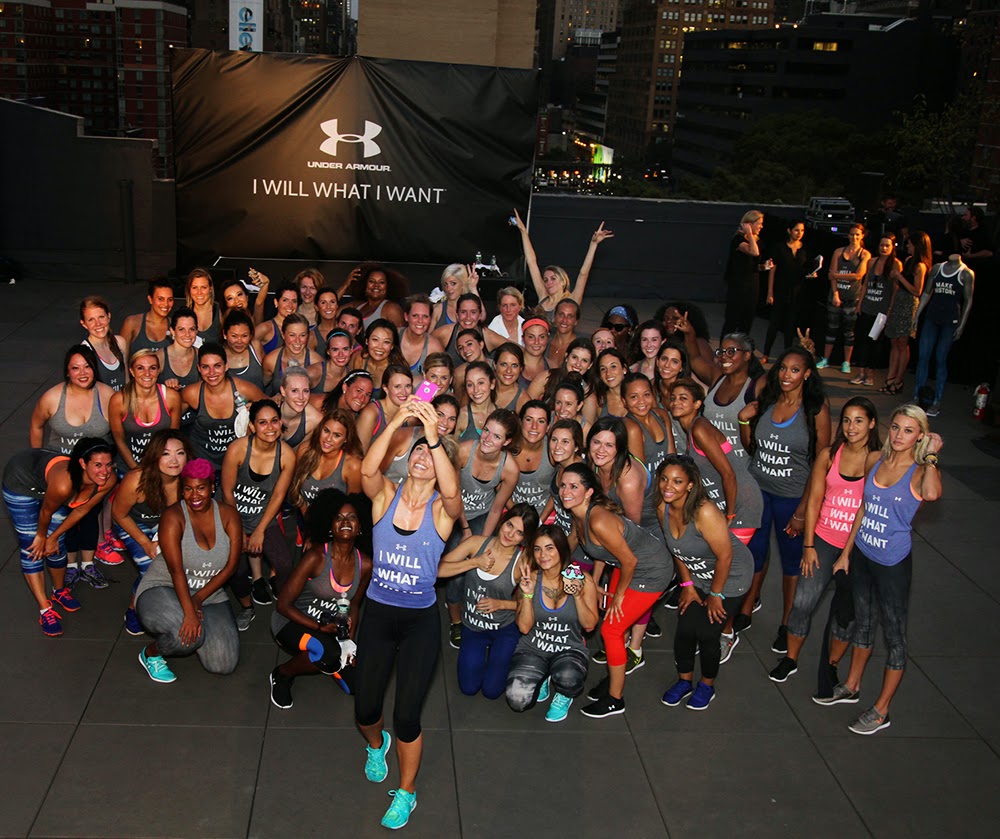 Oscar-style selfie by Natalie Uhling.
Thank you Under Armour for your embrace and encouragement of all things woman!
What do you WILL for yourself today? 
Get Fit With Under Armour
RELATED POSTS
Elevate Your Fitness with Fitbit
I Ran the McCarren Park 5K