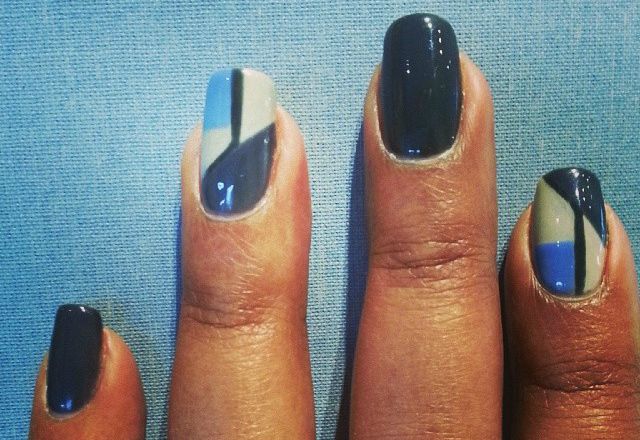 I know, I know I'm late to the gel manicure game. I'm usually an early adopter but for some reason, I was super slow to try gel manicures. I think it was because I heard more than a few horror stories about nails being severely damaged after removal and I wanted no parts of it.
Enter
Gelish
and nail expert Danielle Candido. I had the good fortune of being invited to a fall preview and manicure session with Ms. Candido, lead manicurist for Morgan Taylor and Gelish, who not only designed beautiful nail art for me, but gave me a thorough lesson on how to care for my nails while indulging in gel mani mania.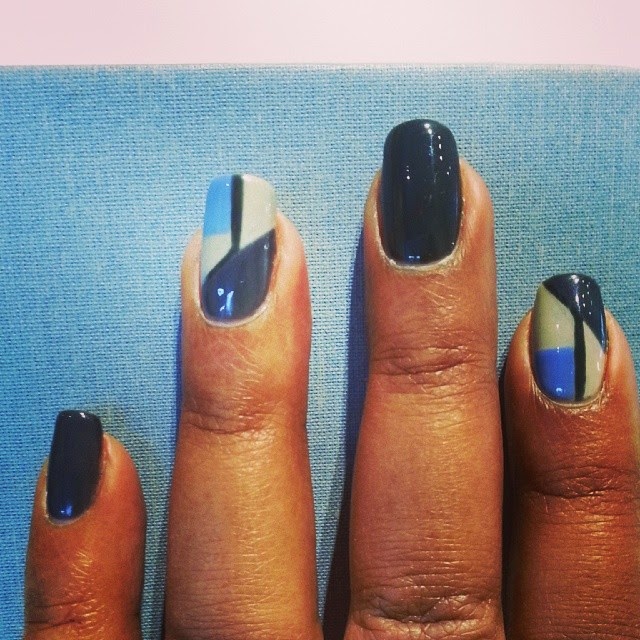 Gel manicure using Gelish Soak-Off Gel Polish. Nail Art designed by Danielle Candido.
While I chose colors and Danielle designed a work of art, I learned all about proper nail prep (no water), care and maintenance (keep your cuticles and nailplate fed) and best practices for removal (no peeling). I kept my manicure for a really long time (more than four weeks) and I was stunned to find that not only were my nails free from damage, they were stronger than they were before the gel manicure. Gelish is a vitamin-rich formula that encourages continuous Keratin absorption into the nailplate and that, along with the proper removal technique, makes all the difference.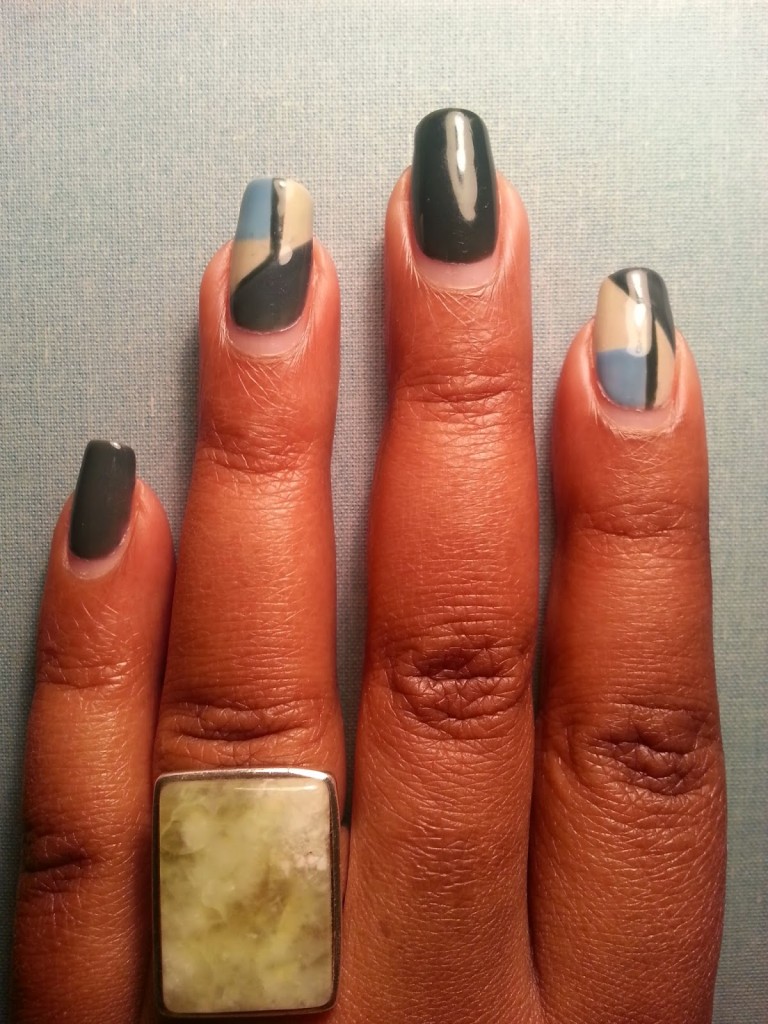 My Gelish manicure after four weeks!
I also received the Gelish NOURISH Cuticle Oil that I applied twice a day and it is officially one of my new favorite things. It's a delicious blend of Grapeseed Oil, Kukui Nut Oil, Sesame and Vitamin E that not only gives your nails all the nutrients required, it smells really good. Sometimes I apply it just so I can get a whiff of it.Right on time for autumn, Gelish has introduced the Get Color-Fall collection that is full of bold, rich colors and wearable glitters. Here's a sampling of some of my favorites from the collection. Don't you love the names? To see the full collection visit the Gelish website and while you're there, take advantage of all the educational information provided because after all, beauty shouldn't hurt!
Gelish Get Color-Fall Collection
You can get a Gelish salon manicure for around $30 or you can purchase at-home Gelish MINI colors from Sally Beauty for $14.95 each. For more information on the full at-home Gelish MINI kits, visit Gelish MINIS.
Are you a fan of gel manicures? I'd love to know what your experience has been. Leave a comment below and as always, thanks for reading!
---
RELATED POSTS
---
Shop For Gelish Nails