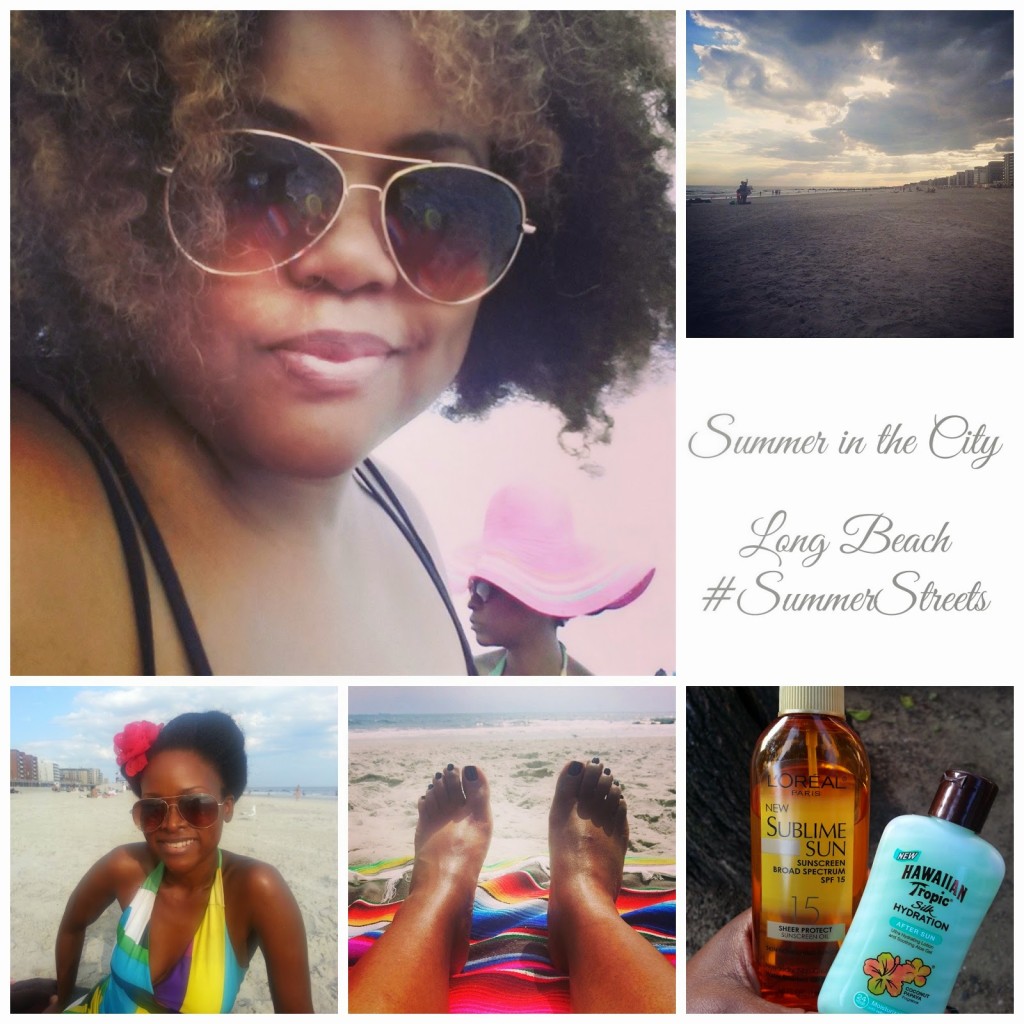 Everywhere I turn, people are talking about getting ready for fall and going back to school. Well not me! It's still summer and I intend to wring every bit of fun out of the remaining weeks. To that end, I'm planning to do every outdoor activity available in New York until the leaves begin to fall off the trees!Last weekend, I made it to Long Beach with my girls for a semi-cloudy but perfectly glorious day at the shore. We munched, played a little soccer kickball and danced an impromptu jig to P!ink's So What. Good times!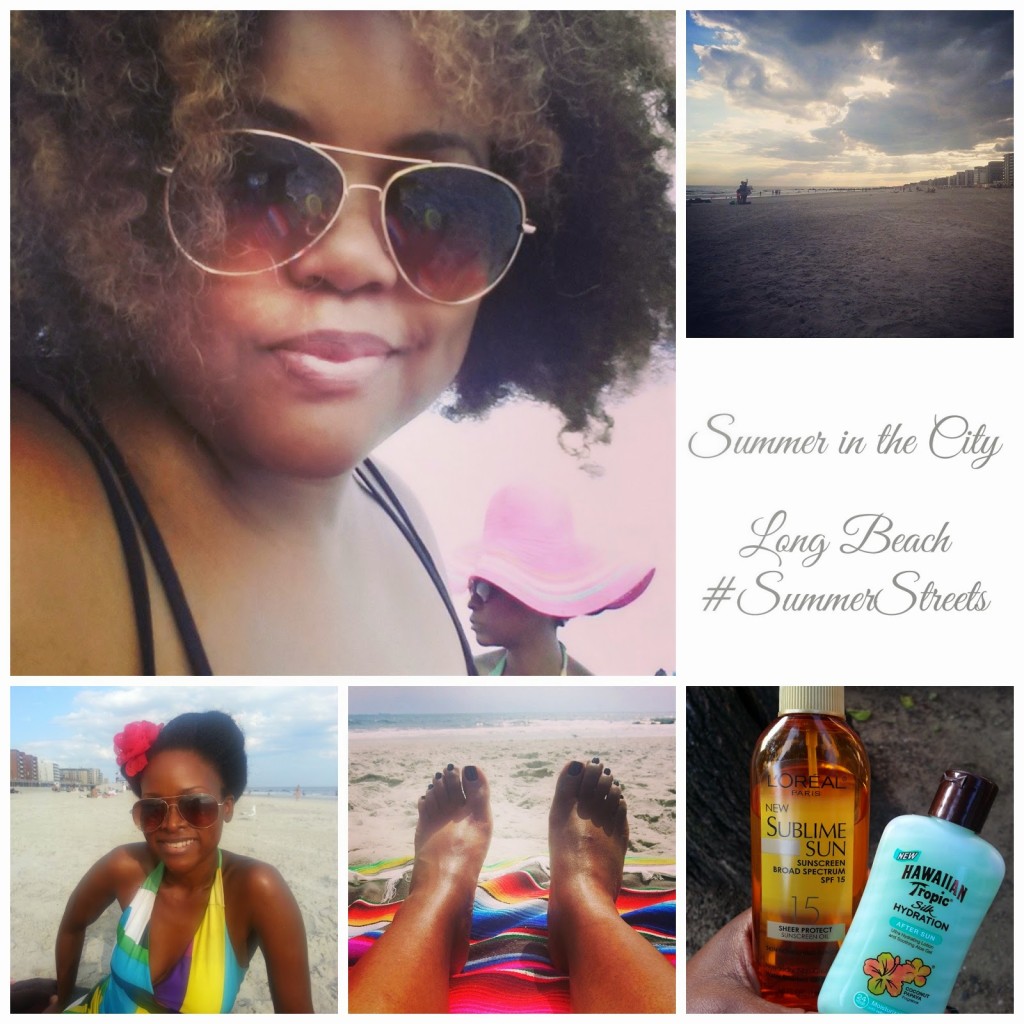 We also did an Aviator Challenge. I know. Random.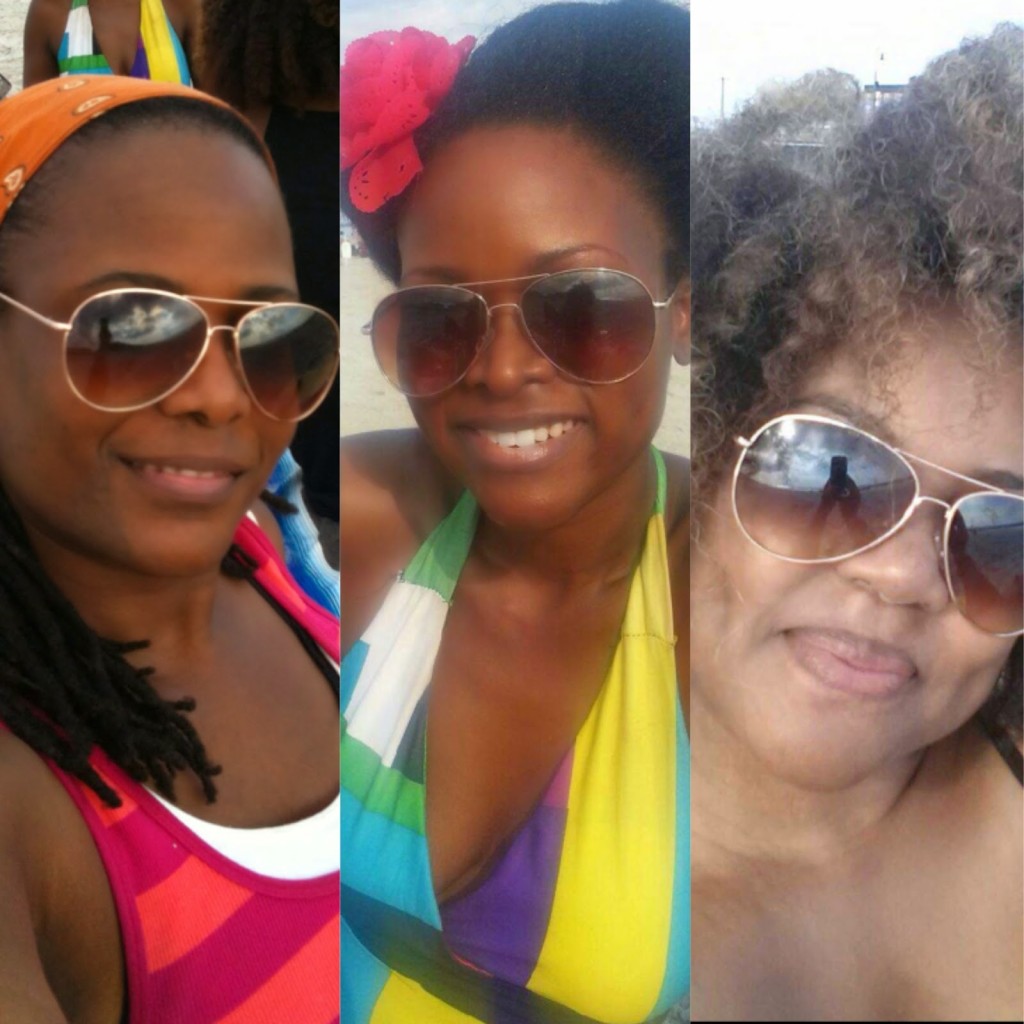 Brown girls at the beach ~ Kristal, Abiola and Patranila.
Summer in New York
Before heading to the beach, Kristal and I spent Saturday soaking in the activities of Summer Streets which is an annual celebration of New York City's most valuable public space–its streets. (That's what the website says. I personally think Central Park is NYC's most valuable public space but I digress.) On three consecutive Saturdays in August, the Department of Transportation restricts vehicular traffic on seven miles of streets in Manhattan which allows folks to walk, run, cycle and play. I don't need to tell you how totally awesome that is!The big draw of Summer Streets for me was the zip line in lower Manhattan but after several early morning hours of waiting on line, the zip line was a bust, as was the rock climbing wall in SoHo. But we did get to borrow a couple of bikes and helmets from Bicycle Habitat and that seriously saved the day. Zipping up Park Avenue while dodging oblivious pedestrians and well-meaning traffic cops was exhilarating!
Here's a super quick video clip from our bike adventure!
Next weekend, kayaking on the Hudson. Yeah baby! Can't wait for that.
If you'll be spending your final days of summer out in the sun, don't forget to protect and soothe your skin. My favorite sun care products of the moment are L'Oreal Sublime Sun Sunscreen Broad Spectrum SPF 15 and Hawaiian Tropic Silk Hydration After Sun. The Sublime Sun comes in a spray bottle which makes it easy to apply (and re-apply) and the Silk Hydration After Sun Lotion is a new discovery that soothes sun-drenched skin with aloe vera. Trust me, with its coconut and papaya fragrance, it is divine.
What are your plans for the rest of the summer? Sound off in the comments below and thanks for reading!
*Hawaiian Tropic After Sun was provided for testing purposes by Influenster.
---
RELATED POSTS